The AI Yearbook photo trend is creating quite a buzz on social media and people are going crazy over the high-quality generated images. These AI images have this 90s vibe to them, and they look pretty compelling. People are using SNOW's popular EPIK AI Photo editor to generate 90s yearbook templates. Currently, the app is trending on the iOS App Store and Android Play Store. So if you want to create a 90s AI yearbook for yourself, follow our step-by-step hands-on guide below.
1. First, go ahead and download the EPIK AI Photo Editor app (iOS and Android, Free with in-app purchases).
2. Next, tap on the "AI Yearbook" option from the menu on the home page.
3. Next, go through the instructions and tap on "Continue."
4. Now, upload 8 to 12 selfies with a clear face. Do not upload photos with masks or glasses. Keep in mind, do not upload photos of children or any exposed photos as they will sent to the company's servers for image generation.
5. After that, select your gender on the next page.
6. Now, choose one of the paid options. Yes, the AI Yearbook feature in the EPIK app is paid. The Standard option generates 60 Yearbook AI images in 24 hours and costs $5.99. Whereas the Express option generates 60 Yearbook images in 2 hours for $9.99.
7. Once you make the payment, the app will start generating your AI Yearbook. You will see a timer in the app, saying "to be revealed in [x] minutes or hours"
8. The EPIK AI app will notify you once the images are ready. I chose the Express option, and it generated my 90s AI Yearbook photos in just 20 minutes.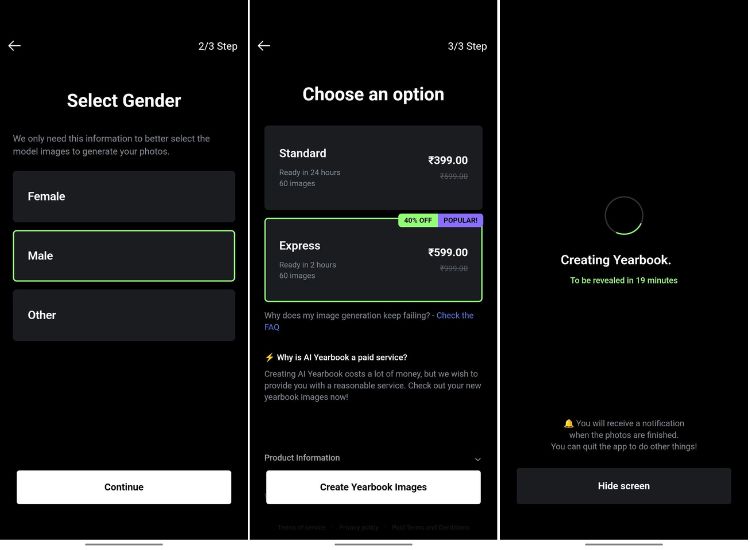 9. Here are all of the sample 90s AI Yearbook images generated using the EPIK AI Photo Editor app. I mean, the image generation here is quite up to the mark, except for minor issues here and there.
10. In addition to each image, you can also save the Yearbook video to share it on TikTok and Reels. Cool, ain't it?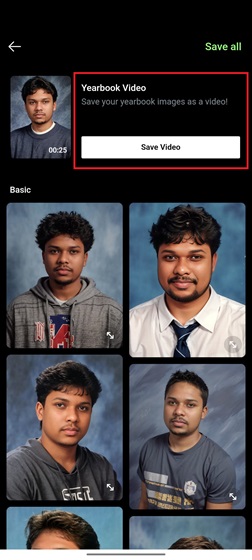 So that is how you can create a 90s AI yearbook photo album for yourself. If you want to generate AI headshots for professional use, you can head to our linked article for some amazing free services. And for the best AI art generators, we have a curated list ready for you. Are you facing any issues with this AI app? Let us know in the comments section, and we will help you out.
Image Courtesy: Twitter/Pokimane & Arjun Sha/Beebom
---
Load More