The iPhone X has brought about a sea-change to the age-old design language of the iPhone that, for the most part, stayed unchanged over the past decade. With the trademark circular Home Button now a thing of the past (at least on the X), Apple added a virtual Home bar to the mix, but many die-hard Apple users aren't ready to bid farewell to the physical Home button just yet. So if you belong to that group as well, you'll be happy to know that there's a workaround to get a virtual, on-screen Home button at the bottom of the screen. Interested? Here's what you need to do to activate it:
Get a Virtual Home Button on the iPhone X
First off, tap on the 'Settings' icon on your Home screen and choose 'General'.
Now go over to 'Accessibility > Assistive Touch'.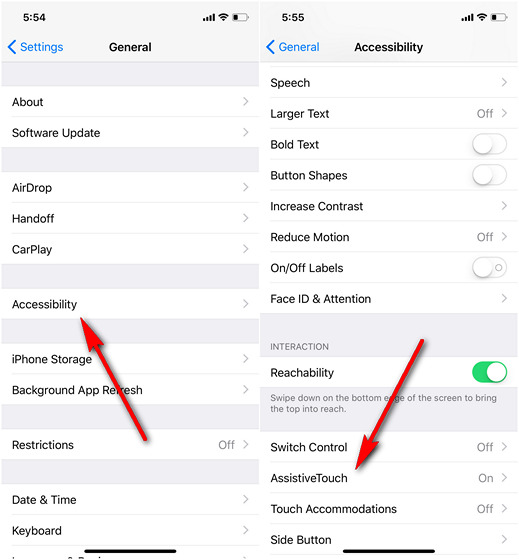 Switch on the Assistive Touch toggle and, as seen in the screenshot below a virtual Home button will appear on the screen. You can drag it to any side of your screen according to your preference.
That's it, folks. It's that easy to activate the virtual Home button on the iPhone X. It will be visible on all screens and work the same way as a physical Home button would have. If you feel like it's getting in your way, just drag and drop it to any side you want.
Note: It's important to note that this workaround has been available in iOS for a while now, but as an accessibility feature for people who either cannot or are unwilling to use the physical home button. However even though you activate it the same way, it functions as the 'Assistive Touch Button' in other iPhone models and has a separate set of functions. To know more about how it functions in the iPhone 8 Plus, 7 Plus and 6s (on iOS 11), you can check out this recent article.
SEE ALSO: How to Change Default Image and Video Formats in iOS 11
Use a Virtual Home button on the iPhone X
While many would consider a virtual Home button a poor substitute for an actual, physical one, it's still better than having nothing at all, if you're not entirely down with the whole 'Virtual Home Bar' idea that Apple is trying to push through with the iPhone X. So now that you know how to get an Android-like virtual Home button on your iPhone X, do give it a shot and let us know if it feels more intuitive than using the Home Bar.