Honor's View series is the company's most premium range in India and after last year's success with Honor View 10, the Honor View 20 has arrived in India at Rs 37,999, which puts it head to head against the OnePlus 6T.
As one of the best phones of 2018, the OnePlus 6T still commands a great deal of attention, even as we look forward to the phones in 2019. So how does the View 20 fare against the 6T, which has already proven to be one of the fastest flagships yet? Should you buy the Honor View 20 over the OnePlus flagship? Well, it's time to answer these questions.
I have been using the Honor View 20 as my primary phone for the last 10 days now. I switched from my OnePlus 6, and I have also used the OnePlus 6T, but I had certain apprehensions to say the least.
Firstly, would I be able to get used to the punch-hole display? I wasn't as impressed by the punch-hole design, as others have been, so it had a thing or two to prove to me. I also had my doubts on EMUI aka Magic UI. See, I have always been a stock Android fan, so I wasn't really sure if I would be able to live with the custom implementation for long, and lastly, I had my doubts on the camera.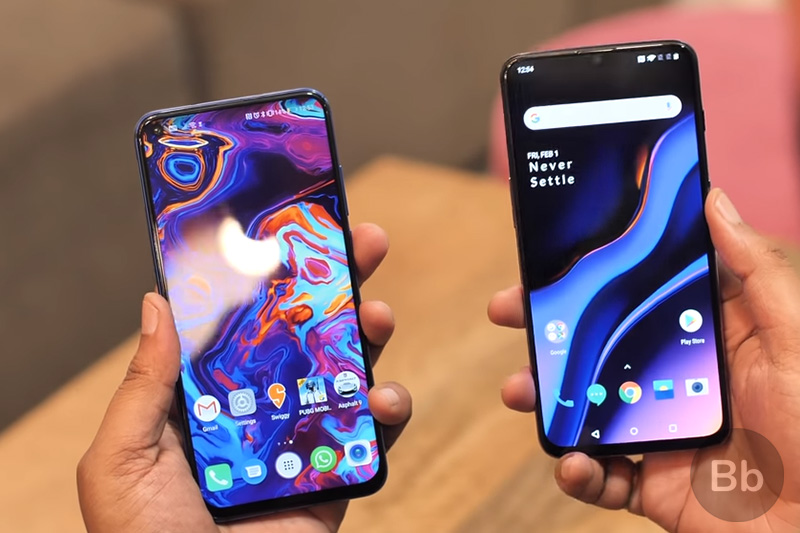 I know the View 20 has a 48MP camera, but we all know that more megapixels don't necessarily mean a better camera. Let's see if Honor has managed to convince me.
First, check out our video on the phone, and then read on to find out my thoughts on it too.
Honor View 20 Specifications
Before we get started on the full review, let's take a small detour to see the Honor View 20's specs. It'll come in handy when reading our review:
Dimensions
156.9 x 75.4 x 8.1 mm
Weight
180 grams
Display
6.4-inch IPS LCD (~85.7% screen-to-body ratio) with 1080 x 2310 pixels resolution, punch-hole design

Processor
Octa-core Hilsilicon Kirin 980 (7nm SoC)
GPU
Mali-G76 MP10
RAM
6GB/8GB
Internal Storage
128/256GB, no microSD card
Rear Camera
48 MP, f/1.8, 1/2", 0.8µm, PDAF
TOF 3D stereo camera
Front Camera
25 MP, f/2.0, 27mm
Operating System
Android 9 Pie-based Magic UI 2
Connectivity
Wi-Fi 802.11 a/b/g/n/ac, dual-band, Bluetooth 5, dual-band A-GPS, GLONASS, BDS, microUSB
Sensors
Fingerprint (rear-mounted), accelerometer, gyro, proximity, compass
Battery
4000 mAh Li-Po battery, 22.5W fast charging

As for the in-box contents, the Honor View 20 brings a robust retail package. Here's what you get in the packaging:
Honor View 20 smartphone
SIM ejection tool
Clear case
22.5W Huawei Super Charger
USB-C to USB-A cable
Honor View 20 Design and Display
As I said, I had plenty of doubts about the Honor View 20, but after using it for a week and more, I was pleasantly surprised. The first thing I loved about the Honor View 20 is its stunning, premium design. The View 20 is, without a doubt, a looker.
The glass back with the awesome V-pattern brushed finish is really striking, and the almost bezel-less front makes for a gorgeous looking phone overall. Plus, I really like the display on the View 20. It's not AMOLED, like the OnePlus 6T, and I do prefer AMOLED, but the display on the View 20 hasn't disappointed me one bit.
The 6.4-inch IPS LCD screen is vibrant, and it's pretty bright so it's visible outdoors. There's one complaint though, and that's the lack of Gorilla Glass or any other branded protection. Our View 20 easily picked up a few scratches, so if you buy this phone, please use a screen protector.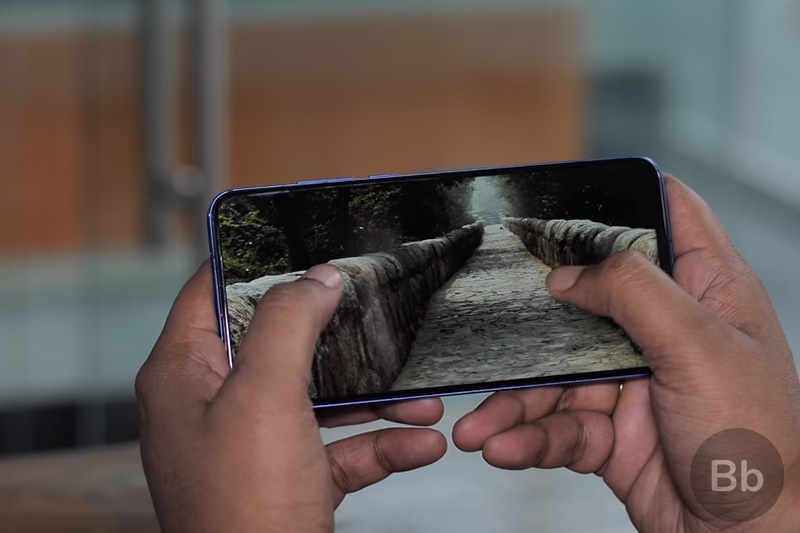 The big change on the front is the punch-hole camera design and I have really gotten used to it. You can easily ignore the punch hole in most of the UI, apps and games, and since it's just a small hole, it's not a problem at all, even if you do notice it. Plus, I like the nice animations Honor has added to the ring around the hole when you are on a call, or when you switch to the front camera. These are nice touches that really add to the experience.
What I really appreciate on the View 20 is that it has everything covered. There's a tiny notification LED at the top up front, and while it's very small, it gets the job done. The fingerprint scanner is also perfectly placed and it's super fast, unlike the inconsistent in-display fingerprint scanner on the 6T. Honestly, I definitely prefer the physical sensor on the View 20.
There is the USB-C port at the bottom, and the headphone jack on the top, which surely gives it some points over the OnePlus 6T. Yes, there's no wireless charging, and some sort of water resistance would have been nice but those aren't really deal-breakers.
Honor View 20 Performance
The Honor View 20 is a phone that looks and feels like a flagship, but another thing that's worth noting about the View 20 is its top-tier performance.
The Honor View 20 has the flagship-grade Kirin 980 SoC, which makes it a phone that's super snappy, and that's coming from someone used to great performance on the OnePlus 6, Since the View 20 is in the same price range, I was expecting great performance from it, and well, Honor hasn't disappointed at all.
Be it gaming, usual day-to-day tasks or multitasking, the phone hasn't slowed down at all for me over the 10 days. High-end games like PUBG Mobile and Asphalt 9 run on high graphics settings, and there has been no lag, and I like the fact that unlike the OnePlus 6T's Snapdragon 845, the Kirin 980 is more future proof.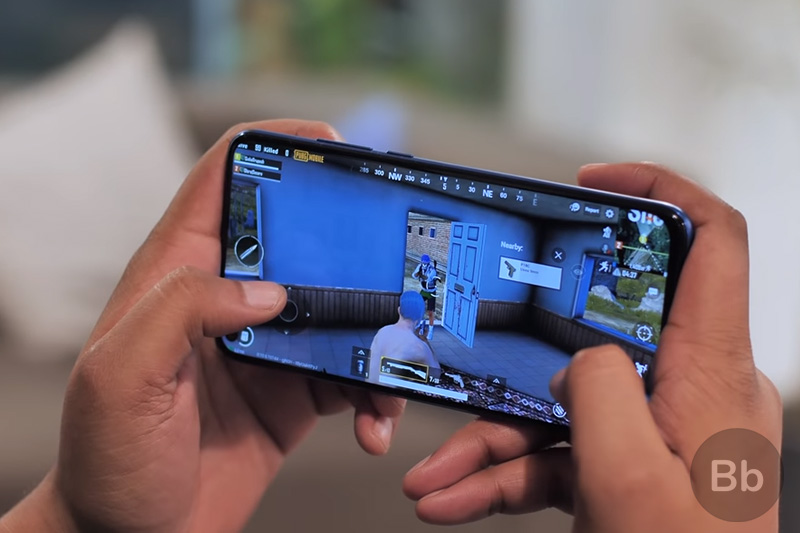 The OnePlus 7 will arrive soon with the Snapdragon 855, and that will make the 6T's Snapdragon 845 a little old, while the Kirin 980 is a new 7nm processor that can take on the 855. Anyway, if you are wondering about the benchmark scores of the View 20 and the 6T, take a look. It's clear that the Kirin 980 brings out the best in this phone and is more than capable of matching the 845.
We rendered a 2 minute 1080p video using Adobe Premiere Clip on both phones, and the View 20 took 3 minutes 11 seconds, while the 6T took 4 minutes 2 seconds, so the Kirin 980 makes all the difference when it comes to performance, even if it may trail in benchmarks. And that's what really counts in the end.
Honor View 20 Software and Magic UI
Some credit for the great performance has to go to the well-optimized Magic UI 2.0. It's still pretty much EMUI, with Android Pie on board, and while I am still not a fan, after using it for so many days, I have realized that I can live with it. Firstly, even though it has a number of pre-installed apps, I like that Honor lets you uninstall most of them, which is great and secondly, Magic UI brings some really interesting features.
There's face unlock here, which is really fast, similar to what you get on the OnePlus 6T, so I really like that. There are also navigation gestures, which are a lot like the gestures on MIUI, and I think it's a great implementation, although I haven't found way to switch between apps, so that's a little disappointing.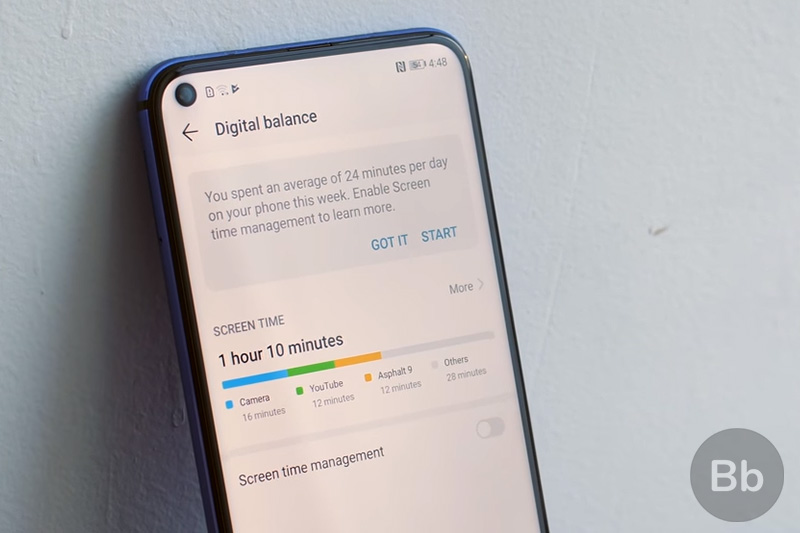 Another great feature is Digital Balance, yes Honor's very own version of Digital Wellbeing, which shows me the time I spend on the phone, the apps I use the most, and I can even set app limits, and the bedtime, which removes the color from the screen to make it easier for you to nod off. It's a great implementation of digital wellbeing features by Honor, and I am pretty sure a lot of users will find it handy.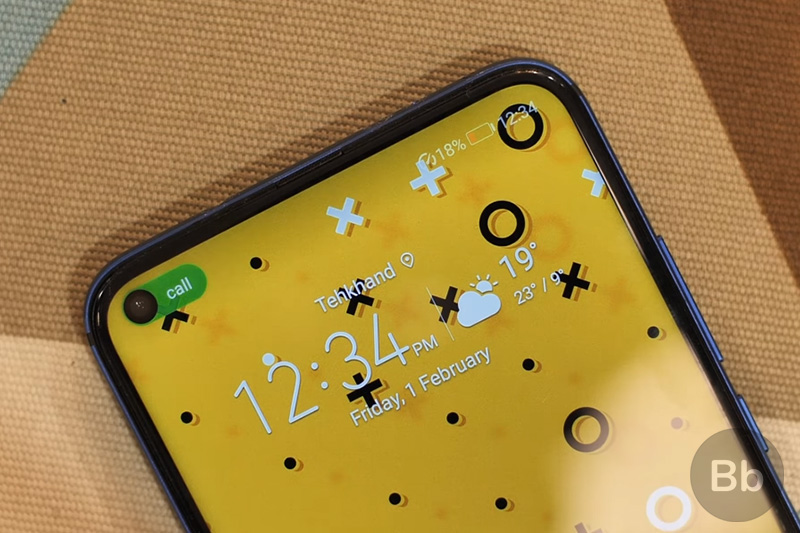 Magic UI also brings an Easy Projection feature, which lets you access a Samsung DeX-like desktop UI by connecting your phone to a WiFi TV or monitor, but the twist here is, you don't need a cable, it works wirelessly, and surprisingly, it works pretty well. I mean, I was expecting lag but the in my usage, things were pretty smooth. To be honest, using the View 20 as a trackpad isn't the most intuitive thing, but I definitely think this feature can be handy for people who want to make a presentation or edit documents on a bigger screen. It's a nice addition from Honor.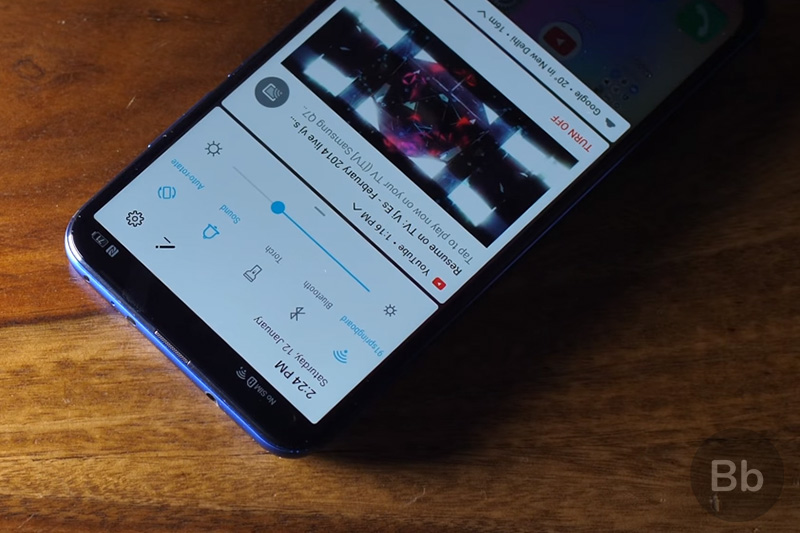 Anyway, there are a lot of other great features I found in Magic UI, like the performance mode, which sets your device to offer the maximum performance, fingerprint scanner gestures that I have found to be really useful.
Honor View 20 Cameras
The performance on the View 20 is something that really impressed me, but I know you are waiting for the word on that camera. The View 20 has the Sony IMX586 48MP sensor and a 3D Time of Flight sensor, which is honestly pretty limited, since there are no 3D motion games or apps you can try to test the 3D camera out.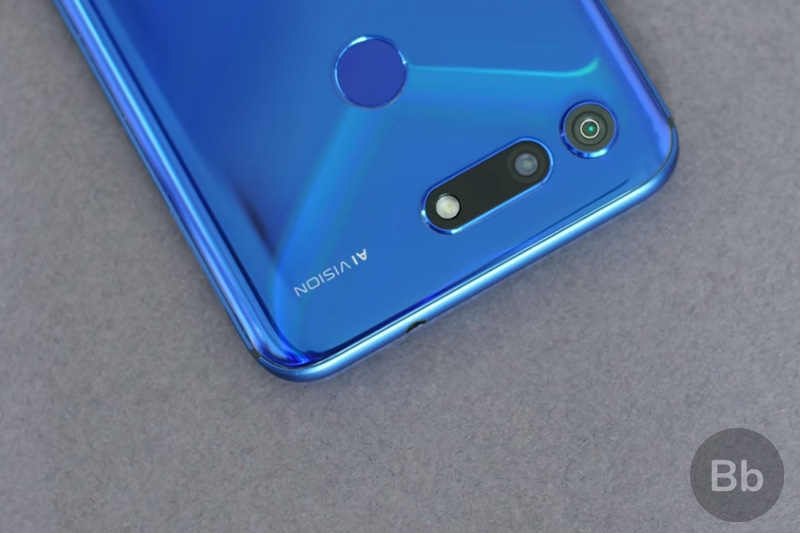 Anyway, I took tons of photos with the View 20, and while there is an option to take 48MP photos, I much preferred the 12MP mode, which uses pixel binning.
Firstly, there's not a lot of difference between the 12MP and 48MP shot from the View 20.  Sometimes the 48MP photo has a little more detail, and yes, you can zoom in to the photos more, but that's pretty much it.
I also prefer the 12MP mode, because of the 1.6 micron pixel size, which means it's a lot better in low light.
Overall, I like the camera on the View 20. It takes sharp and detailed photos in good light, as you can see, but there's one small issue I have. Now, these photos might look great, but the View 20 generally captures photos that are warm. Almost every photo seems to have a little bit of yellowish tint in them, as you can see above.
It's not a huge problem, and photos generally look good, but sometimes the warm colors do seem unnatural. In low light, the View 20 captures bright shots. As you can see, the above photos have a lot of light, but things are a little inconsistent, as sometimes the photos do not have a lot of detail and the noise starts creeping in.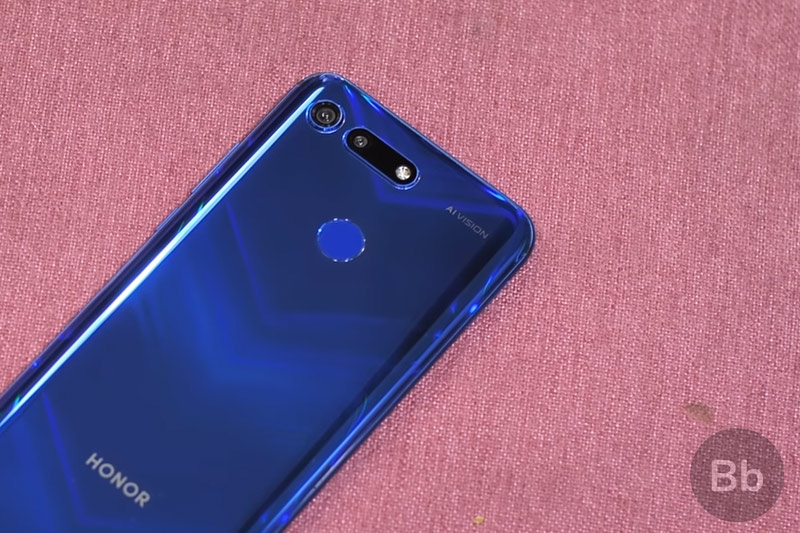 Another problem is that the Portrait Mode on the View 20 does smoothen the face a lot, and that's with beautification disabled. Some photos look fine, but when you zoom in, almost every photo has a bit of smoothening going on, which kind of ruins some shots.
Let me show you how it fares against the OnePlus 6T. So, here are a few comparison shots, and well, it's very close.
The photos look very similar, but I do prefer the 6T, with its more natural colors. However, it's clear when you zoom into these images that the View 20 has more details. Even in low light photos, it's very close. Generally, the View 20 photos are brighter, but I prefer 6T's shots for the detail they offer.
Honor View 20 Night Mode
The Honor View 20 also has a Night mode, which works really well. Here are some photos comparing the night mode to the 6T. I prefer the Night mode shots from the View 20; the images here are just sharper and more detailed.
The Honor View 20's 25MP camera takes decent selfies, and well, it's strictly decent. I mean, some selfies have the weird beautification going on, and some selfies just do not have much detail, even though it's a 25MP camera.
Honor View 20 Video Recording
When it comes to videos, the View 20 has support for 4K, but there's no 4K@60FPS support, which is a let down. The stability isn't all that great because there's no OIS, but the quality is really good. The details are nice, the colors are fine, and it's sharp all around. Compared to the 6T, the video quality is just a tad bit better, but the 6T has more stability, since it has OIS.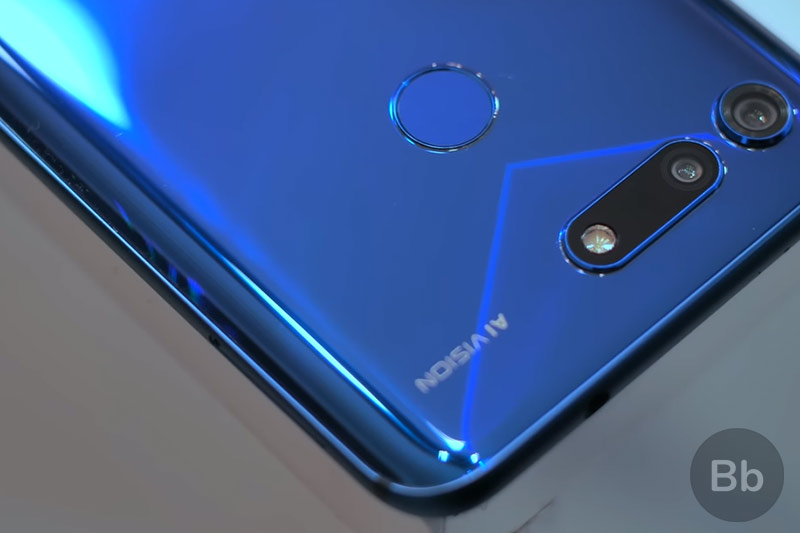 So, concluding things on the camera front, I have been pretty happy with the Honor View 20's cameras, and they are definitely great for the price, but if you ask me which is better, the View 20 or the 6T, it's tough to make an outright call. I prefer the OnePlus 6T because its photos have more natural tones, the portrait mode is better, and the videos are more stable.
Honor View 20 Battery Life
The View 20's 4,000 mAh battery has generally been very good to me. On most days, the phone easily lasted me more than a day. My usual day begins with some Google Maps usage, some music and continues with games, social media, mails, browsing, etc. The phone would generally be around 40-50% by the end of the day, which is really great. Plus, I like how EMUI always reminded me which apps are taking up more battery, so I could limit their usage, if needed.
And yes, the View 20 does come with Super Charge support. There's a 40W charger in the box. I mean, the brick clearly says 40W, but weirdly, the View 20 only supports 22.5W SuperCharge, and not 40W SuperCharge 2.0, like the Huawei Mate 20 Pro.
While the Mate 20 Pro goes from 15 to 100% in just 50 minutes, the View 20 takes around 1 hour 20 minutes. That's amazingly fast, and very similar to Dash Charge, so it's still fairly impressive. Overall, the View 20 is pretty great when it comes to the battery and charging.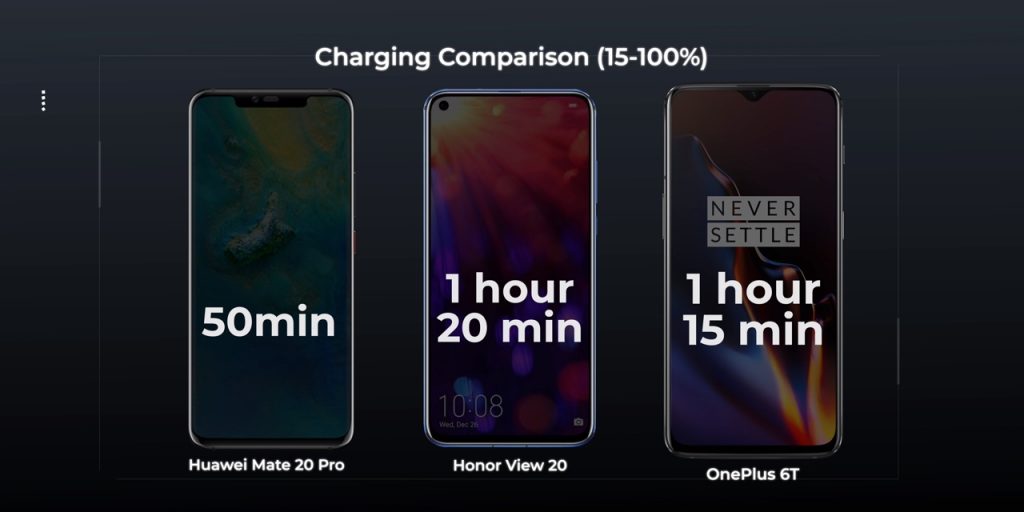 Honor View 20: What's Good and What's Bad
The Honor View 20 definitely has a lot going for it, but it does miss out on some features that could have made the experience even more premium. Here's what it boils down to:
Pros
Stunning glass design
Bright and vibrant LCD
No notch design
Flagship performance thanks to Kirin 980
Great battery life and fast charging
Very capable camera and plenty of AI features
USB Type-C port and headphone jack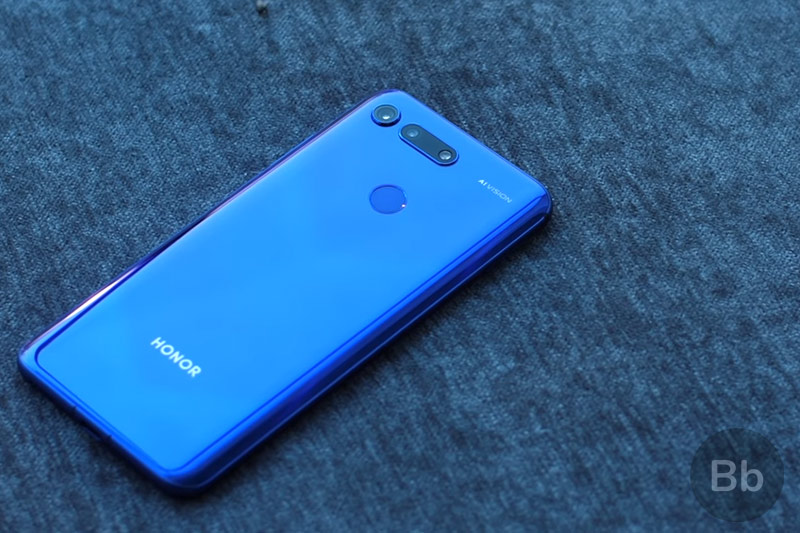 Cons
No wireless charging
No water resistance
Front camera could be better
3D TOF camera is useless right now
Lack of any screen protection
No 4K@60FPS support
Magic UI 2 can be overwhelming
Honor View 20: Better Than OnePlus 6T?
So the question is: Should you buy the Honor View 20 over the OnePlus 6T? If you want an AMOLED display, water resistance, a more refined Android skin, and slightly better cameras, the OnePlus 6T is the phone you should go for. It's that simple.
However, the Honor View 20 at Rs. 37,999 is a great flagship phone, and one with almost no compromises.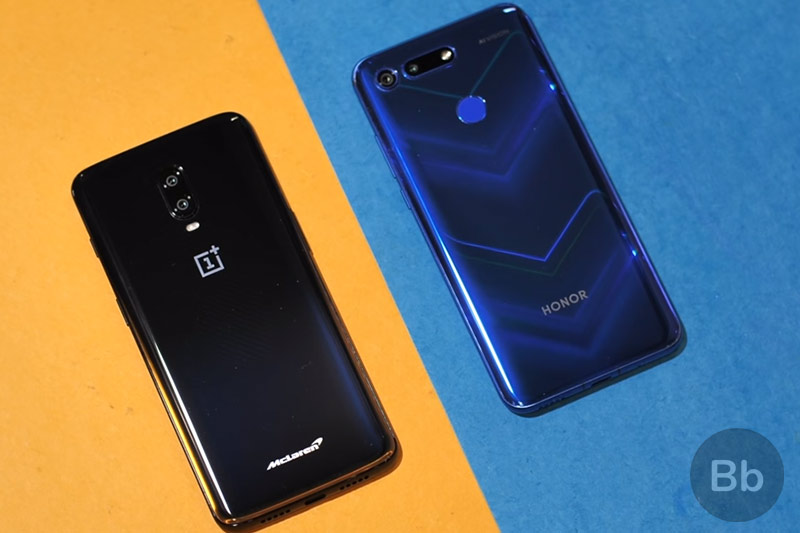 It has a premium design with a "headphone jack", a more consistent and faster fingerprint scanner, the new punch-hole display, a flagship processor that's definitely more future proof, good battery life and super fast charging. So, if you are okay with an LCD display that's still very good, and cameras that are just slightly inferior to the OnePlus 6T, the Honor View 20 is a phone that I will definitely recommend. Trust me, you won't be disappointed.
Well, that was our Honor View 20 review. If you still have any doubts, you can ask away in the comments, and I'l do my best to answer them.
REVIEW OVERVIEW

Design and Build Quality

9

SUMMARY

If you are okay with an LCD display that's really good, and cameras that are just slightly inferior to its direct competitor, the OnePlus 6T, the Honor View 20 is a premium phone that I will definitely recommend. Trust me, you won't be disappointed. The Honor View 20 at Rs. 38,000 is a great flagship smartphone to buy with almost no compromises.