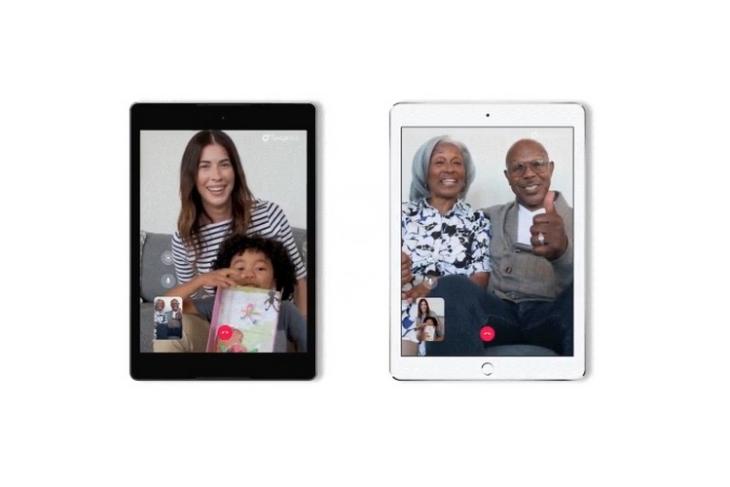 Google may be getting ready to phase out its ill-fated chat app, Allo, but the company is still gung-ho about its Duo video-calling app that was originally released exactly a couple of years ago. After rolling out Google Assistant integration to the app earlier this year, the tech giant has now announced the roll-out of a new update that promises to bring video-calling support for Android tablets and iPads.
Rolling out over the next few days, the newest #GoogleDuo update lets you make video calls on Android tablets and iPads → https://t.co/jNB787MXhd pic.twitter.com/Kz3MeL5RUU

— Google (@Google) August 27, 2018
The company had earlier introduced a dedicated interface for tablets as part of a server-side update that also brought along multi-device support, but the feature was only available on a select number of devices for a handful of users. With the latest update, the new feature is likely to be available for a wider user-base on a much larger number of devices.
It's worth noting that Google originally envisioned Duo as a barebones video-calling app for developing countries with unreliable internet connections, but has since rolled out a number of new features to the software, making it a venerable competitor in the segment. As mentioned, the device has already received multi-device support as part of a recent update, and Google also rolled out the screen-sharing feature earlier this year, enabling users to share their screens during a call.
With multi-device and tablet support finally starting to roll out after much pleading from users, Duo is poised to be a more feature-filled software than the bare-bones video-calling app that was launched a couple of years ago alongside the soon-to-be-discontinued Allo. It does, however, remain to be seen whether it will be able to gain any significant market-share from the established players, such as WhatsApp, Facebook Messenger, Skype etc.