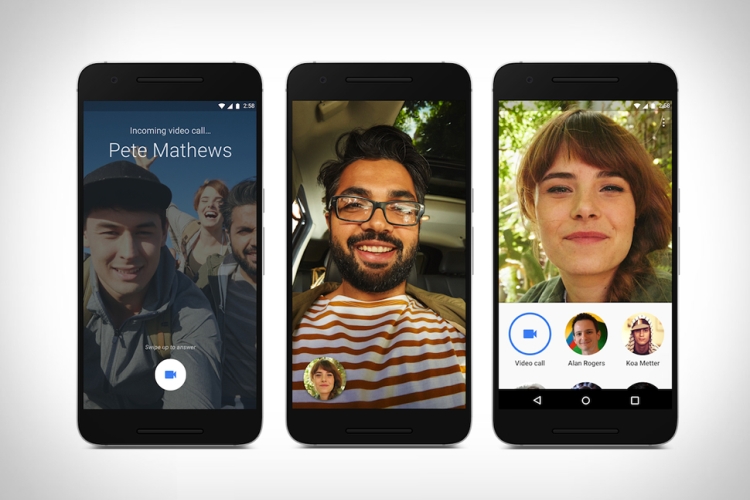 Instagram launched 'Focus' earlier this week which is the platform's own take on the wildly-popular portrait mode or bokeh shots. Now, according to a report from Android Police, Google Duo might also jump on to the bandwagon and introduce its own native portrait mode.
The report states that a teardown of the latest version of Google Duo (v32) has revealed that Google might be working on something called the 'Drishti' effect – the Sanskrit word for vision – and a new bokeh effect. The effect, according to a separate report, is used to maintain focus on the subject during a video call, while blurring out the background.
Strings of code discovered in the latest Duo APK suggests that a dedicated button for the mode has been added to the layout for video controls, but isn't live yet. Since the button has already been added to the layout, we can be sure that it isn't just a test and a native portrait mode may be coming to Duo anytime soon. Here's the string of code which was revealed in the teardown:
<string name="turn_bokeh_effect_on_button">Turn Bokeh effect on</string>
<string name="turn_bokeh_effect_off_button">Turn Bokeh effect off</string><string name="bokeh_effect_on">Bokeh effect on</string>
<string name="bokeh_effect_off">Bokeh effect off</string>
On top of that, the report also reveals that the latest version of Duo also comes with a new feature which will allow users to export their call history. As of now, there isn't any new UI in the app which facilitates this feature and users will have to launch it by sending a command via ADB.
The teardown also revealed that Google is also working on rotation support for video calling on Duo, which will be quite handy as currently the service locks to portrait mode during a video call.
---