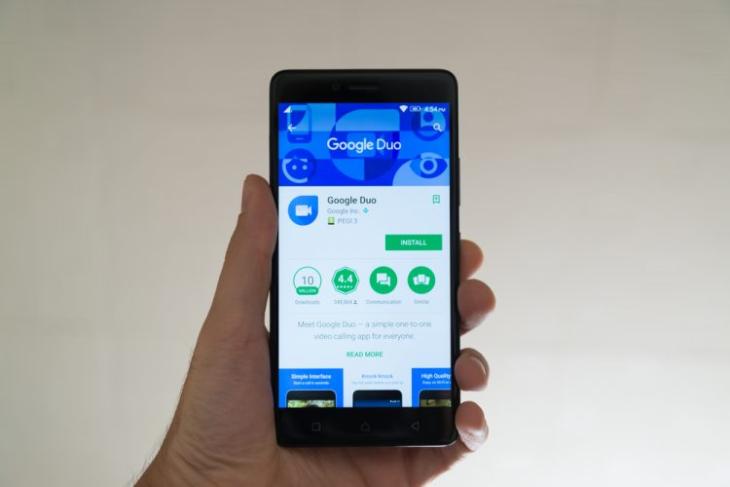 If you haven't been keeping up with Google's messy messaging plays, its video calling app Duo recently added the ability to leave video messages for the recipient when they're unavailable.
If you now place a video call to your friend and they don't answer, then Duo shows a tiny pop-up reading 'Leave a Message', which lets you to record 30-second selfie videos and send them over. Your friend can view the video message right inside the app and call you back if needed.
However, we've now learned that don't need to disturb your friend with a video call to leave them a video message. We know that tapping on a contact places a video/ voice call, but long-pressing a contact icon opens a pop-up menu that holds the option to send messages without placing a call.
By default, the Duo app opens on the video calling page, so long-pressing on the contact will only show you the video message option. You'll have to toggle to the audio calling tab and long-press the contact icon to see the voice message option.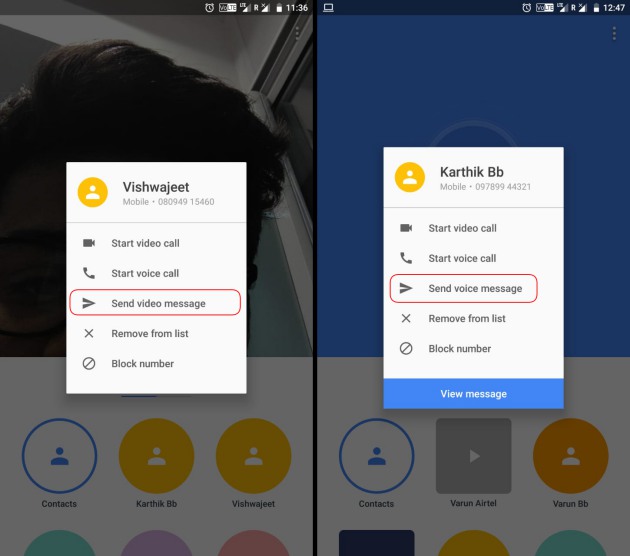 Note: I tried this feature on Google Duo (version 29.1.188633037) on my Redmi Note 3 and Samsung Galaxy S8. It worked perfectly fine.
Once you select either of the two voicemail options, you will be able to record ephemeral messages that disappear (or self-destruct) in the next 24 hours. The primary usability of this feature is that you do not have to go to the trouble of calling the people if you want to just convey a short message.
If you're not seeing the voice/ video message option, a lot of Redditors suggest that you first need to call the recipient to see the change appear in the pop-up menu. However, it isn't true and we found that the options appeared on long-pressing a contact even though we called the recipient. You just need to be running the latest version of Google Duo to be able to use this feature.