The recent Chrome OS 91 update has introduced a nasty bug that prevents users from setting up Linux on their Chromebooks. Many users are reporting that while installing Linux, they are facing the "Chrome OS update required" error even though Chrome OS is on the latest build. Upon investigation, we've found that the new DLC service is the actual culprit and is stopping Chrome OS from downloading the latest Debian Buster build in the Linux container. So if you are facing the same issue and can't install Linux on your Chromebook, follow our guide to fix the issue.
Linux Not Installing on Chromebook? Find the Solution Here!
If you are getting the "Chrome OS update required" error while installing Linux on your Chromebook, fret not. You just need to change one Chrome Flag to solve the problem.
1. Open the Chrome browser, enter chrome://flags in the address bar, and press Enter.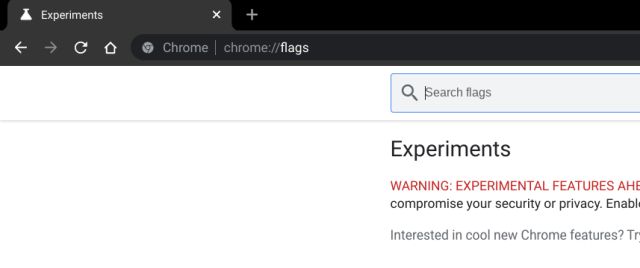 2. Next, search for "Crostini Use DLC" and disable this Chrome flag. I repeat, you need to disable this flag from the dropdown menu and not enable it. Alternatively, you can also open chrome://flags/#crostini-use-dlc and disable the flag.

3. On the bottom-right corner, you will get an option to "Restart" the device. Click on it, and your Chromebook will reboot instantly.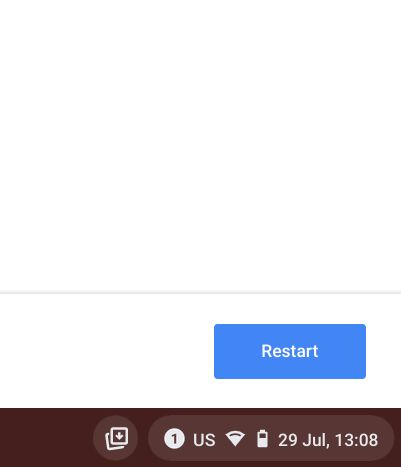 4. Now, go ahead and install Linux on your Chromebook. This time, you will not face the "Chrome OS update required" error. That's it.
Once your Linux installation is fixed, you can go ahead and install Minecraft on your Chromebook with ease.
Solve "Chrome OS Update Required" Error During Linux Installation on Chromebook
So that is how you can fix the Linux installation error on your Chromebook. I am on Chrome OS 91 stable channel, and still, I encountered this error. However, after disabling the DLC flag, I was able to set up my Crostini container without any issues. So I would recommend you to follow the steps mentioned above to resolve the problem. Anyway, that is all from us. In case you want to explore other new features like system-wide noise cancellation on Chrome OS or Android 11 update on your Chromebook, go through our linked articles. And if you have any questions, let us know in the comment section below.