There could be multiple reasons why you may want to verify if an iPhone is unlocked or not. Maybe you want to make sure that the iPhone you are willing to buy doesn't have any carrier restriction or maybe you are trying to switch to another carrier network and wish to ensure that there is no network provider lock. Whatever your personal reason is, the good news is that you can now quickly find out if an iPhone is unlocked or not in iOS 14.
Find Out If iPhone is Unlocked in iOS 14
You no longer need to take the roundabout ways like swapping out SIM cards or calling any carriers to verify if an iOS device is unlocked. Knowing how essential it is to ascertain that there is no network provider lock before buying the device, it seems to be a welcome addition to iOS.
There have been many stories of foul play where a buyer ends up with a locked device despite having paid a hefty amount for an unlocked one. By making it quite simple to view the carrier lock information, Apple is trying to prevent the long-standing foul play. So, let's check out the quick steps!
1. To check the carrier lock information of your iPhone, launch the Settings app.
2. Now, tap on General.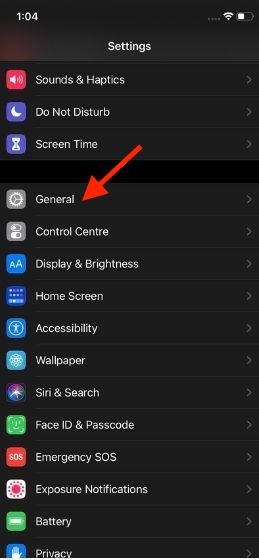 3. Next, tap on About.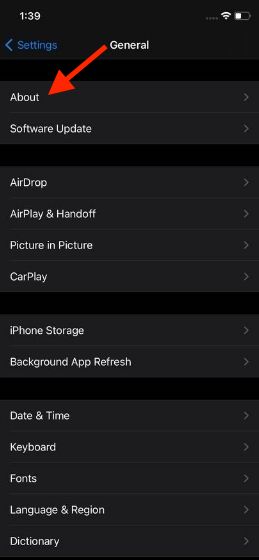 4. If "No SIM restrictions" appear right next to carrier lock, your iPhone is unlocked.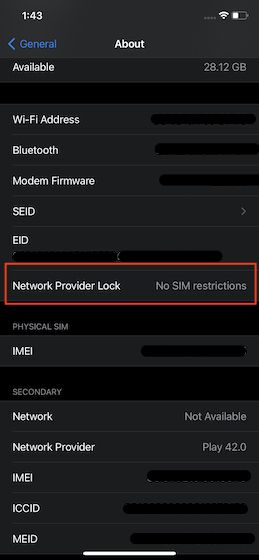 If you see a different message next to the carrier lock in the Settings app, the device is still locked to a carrier. That means you can't use it on another carrier's network.
Note: 
If your iPhone is running iOS 13 or earlier, you can verify whether the device is locked or not by inserting a SIM card inside and making sure it connects. 
Check the Carrier Lock Information on iPhone
So, that's the way you can view the carrier lock information of your iOS device. From a user's perspective, it's a very helpful feature. More importantly, it saves a buyer from mistakenly buying a locked device.
Apart from featuring a series of eye-catching features like App Library and Home Screen widgets, iOS 14 has also enhanced security and privacy with notable additions like better control over tracking, restricting third-party access to the local network, and more.
And then there are small features, like the one we covered on this article, that I love. Has iOS 14 lived up to your expectation? If yes, what are the improvements that have caught your attention? Let us know in the comments below.