When it comes to security and privacy, Apple has always been a trendsetter. Be it the robust Activation Lock or the USB Restricted Mode, the Cupertino-based company has always set an example for the rest to follow. And with iOS 14, the tech giant has taken its well-known obsession for robust privacy to another level by introducing several top-of-the-line features including "Local Network access restriction". Unlike before, apps must ask permission to find and connect with devices on the local network. Further, iPhone users can manage local network access of apps in iOS 14 for better control.
Manage Local Network Access of Apps on iPhone
For those uninitiated, Local network privacy is designed to offer enhanced transparency when apps connect to devices on your home network. If an app interacts with devices using Bonjour or any other local networking protocols, the developer of that app must add support for local network privacy permissions in the latest iteration of iOS.
Now that you know what this all-new privacy feature is, let's dive right in to learn how you can allow/disallow apps from having access to your home network!
Allow/Disallow Apps from Having Access to Your Local Network
1. Launch the Settings app on your iPhone running iOS 14.
2. Now, tap on Privacy.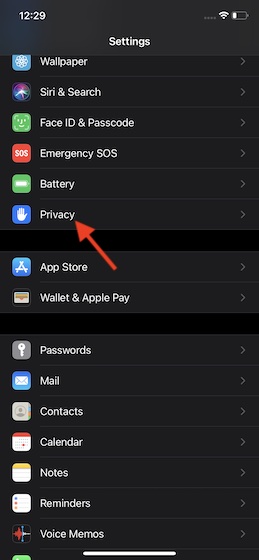 3. Next, tap on Local Network.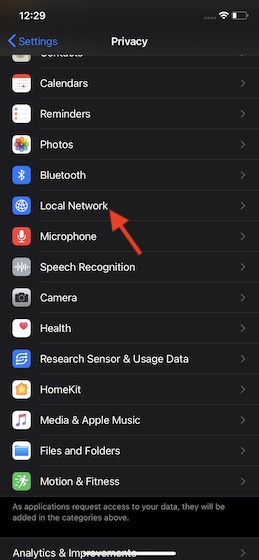 4. On the next screen, you should see the list of all the apps that have requested permission to find and communicate on your local network.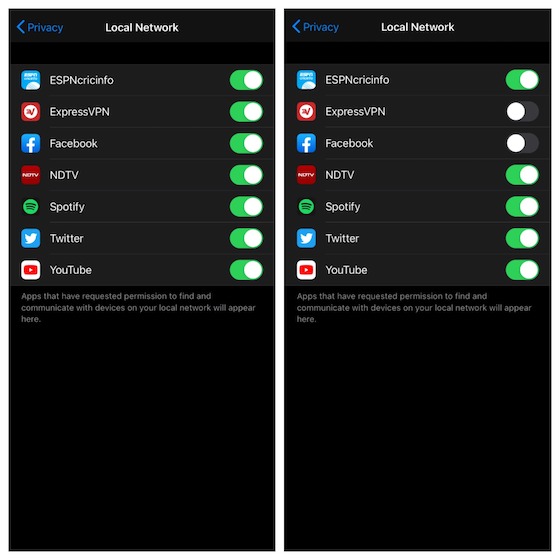 If you want to disallow any app from having access to your local network, simply turn off the switch located right next to it.
If you ever happen to change your mind and wish to allow the app to get access to your local network, all you need to do is return to this very screen and then turn on the switch.
Take Control of Apps That Have Access to Your Home Network
Indeed, iOS 14 has decimated Android when it comes to security and privacy. Though Android has been playing a pretty good catch-up game thanks to the vast improvements in several departments including privacy, Apple's offering is miles ahead. And with the latest version of iOS ticking off all the important boxes with the inclusion of features like Home screen widgets, App Library, and of course the super handy Back Tap custom control, the gap seems too large to be filled anytime soon.