Reminders don't have to look boring or monotonous. Using some fun-loving emojis and matching symbols, you can make your alerts appear lively. Apart from making alerts appear striking, they will also play a key role in keeping everything perfectly organized. If that's exactly what you are missing, let's learn how you can customize apple reminders lists with emojis and symbols in iOS 14 and iPadOS 14.
Customize Apple Reminders Lists with Emojis and Symbols
With iOS 13, Apple vastly improved the stock reminders app for iPhone and iPad. One of the highlights was the ability to add colored icons which made it a tad easier to spot lists and keep them organized.
And with the introduction of iOS 14 and iPadOS 14, Apple has further enhanced the appearance aspect, allowing users to personalize lists with a ton of emojis and symbols. From what I can tell, this implementation looks pretty neat.
1. Launch Reminders app on your iPhone or iPad and then head over to the list.
2. Now, tap on the More button located at the top right corner of the screen.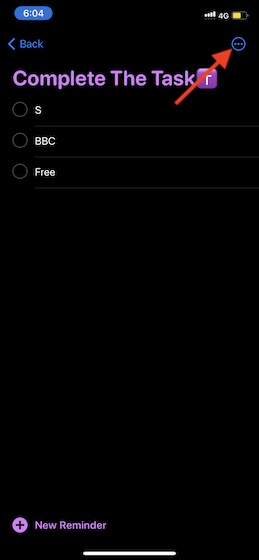 3. Next, choose Name & Appearance in the menu.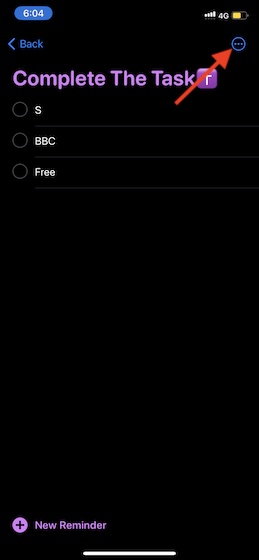 4. Next up, you should see the name of your list and its icon and color. Now,  tap on the name of your list and then choose the emoji icon to access a plethora of emojis and symbols.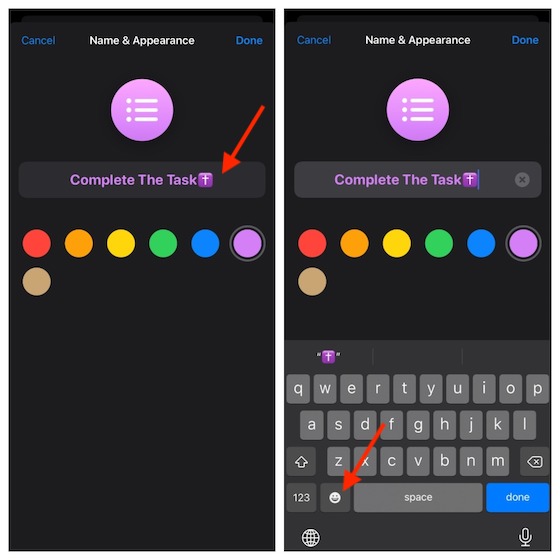 5. Just in case, you want to use a specific type of emoji, you can also search it using the search bar.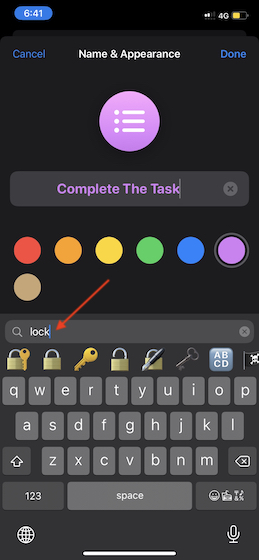 6. Once you have customized your reminder, tap on the Done button at the top right to finish.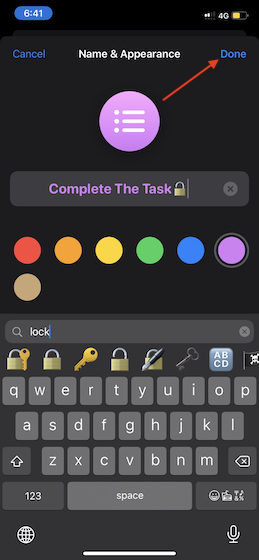 Customize Apple Reminders Lists to Your Heart's Liking
So, that's how you can add some fun elements to your lists to make them appear pleasing to the eyes. While it may not be a big feature for many, the people who use reminders to stay alerted about things that matter or get their tasks done better deadline would really appreciate it.
What do you have to say about Apple Reminders in general and the several new features like App Libray, home screen widgets, and the cool back tap gestures that have arrived with iOS 14? It would be great to have your feedback in the comments.