Microsoft Xbox One X is arguably the world's most powerful gaming console. While the console in itself is great, accessorizing is something that never goes out of fashion. Various controllers and other accessories are essential in order to up your game. While there are a number of Xbox One X accessories available in the market already, not all of them are well-suited for your beastly machine. You wouldn't want some cheap accessory damaging your new console, now would you? Well, fret not, as we're here to the hassle-full task for you. We've curated a list of 23 best Xbox One X accessories that you should buy for your console. So without any further ado, let's dig right in:
Best Xbox One X Accessories
We have divided the list of the best Xbox One X accessories in different categories so that you have a better clarity on the type of accessory you want for your Xbox One console.
Best Xbox One X Controllers
1. Xbox Elite Controller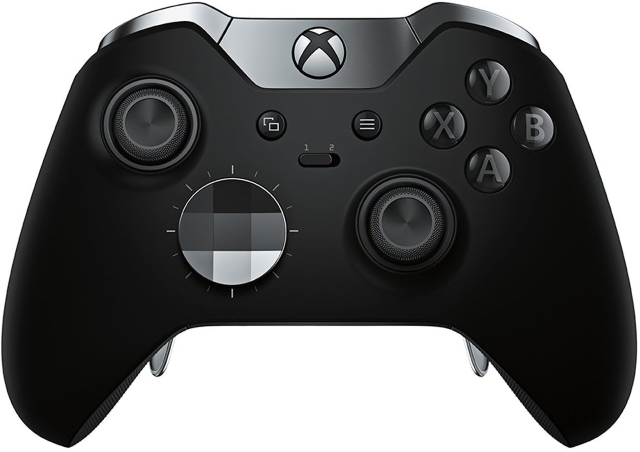 We start off with Microsoft's own Xbox Elite Controller. While the standard controller included in the box works great, the Elite Controller is a class apart. You get pro-level precision with the D-Pad, along with swappable components for a better grip. The controller also has interchangeable paddles and rubberized diamond grip. Furthermore, you can even customize the actions of various keys on the controller thanks to the controller's app. Oh, and let's not forget, how great the black-grey combo looks on the Elite controller.
Buy from Amazon: ($159.99)
2. Razer Wolverine Tournament Edition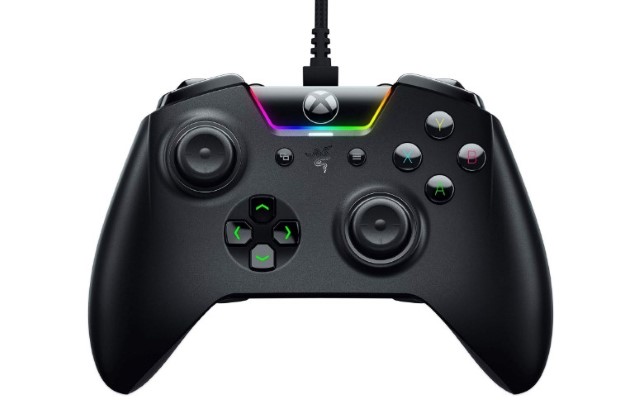 The Razer Wolverine is made for gaming and winning tournaments. It brings four remappable multi-function buttons along with a hair trigger mode which greatly reduces travel distance on your left and right triggers for a competitive edge. It also features Razer's signature chroma lighting with a wide selection of lighting effects and stunning profiles. The controller is also ergonomic which means your hands will not tire even after extended gaming. One of my favorite things about this controller is the rubber grips at the side which stop it from slipping from your hands. Overall, this is a great tournament gaming controller for your Xbox One X and you should definitely buy it.
Buy from Amazon: $109.95
3. Xbox One Chatpad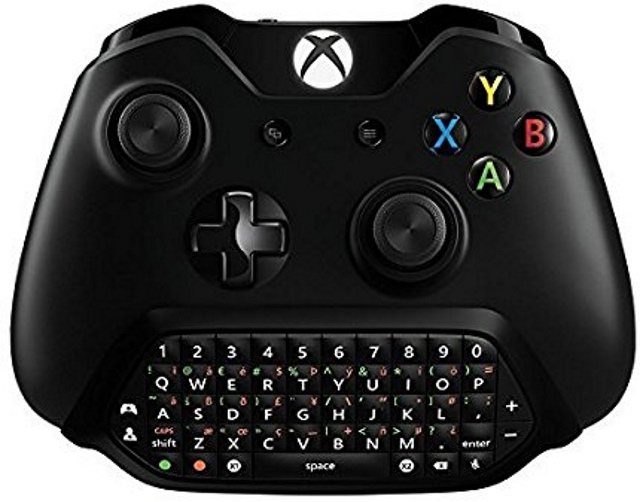 For any gamer out there, communication whilst gaming is an important part. That being said, typing on a console has always been a hassle. While PS4 did try to make things easier with the motion typing, it still isn't that convenient. Luckily, Microsoft has a better solution, and that is, the Xbox One Chatpad. The Chatpad offers a full QWERTY keyboard with 2 extra programmable buttons that you can use for taking screenshots or opening your DVR and more. Also, all the keys are backlit, so typing in the dark wouldn't be a problem. Also, the Chatpad has an extra 3.5mm jack which can house the Chat Headset (sold alongside) for easier voice communication as well.
Buy from Amazon: ($36.50)
4. Xbox One Media Remote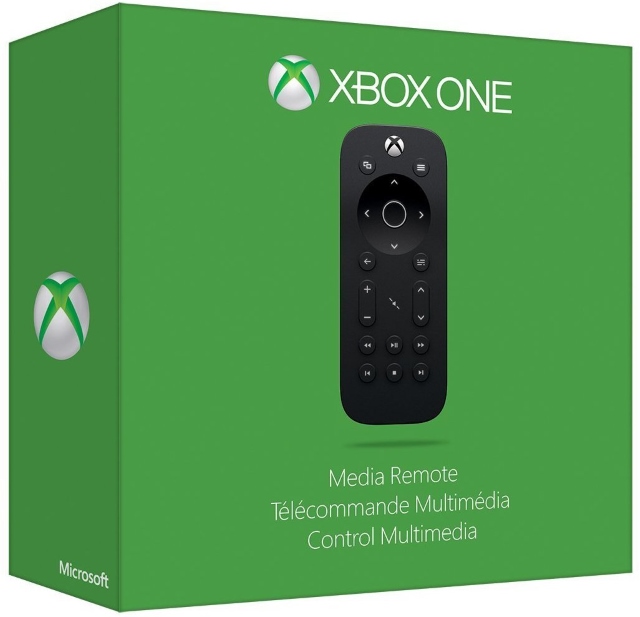 Now truth be told, the Xbox One X is much more than just a gaming console. While being the world's most powerful console, it also proves to be a great entertainment unit. It has a direct input HDMI port for your DTH and other entertainment units. Sadly though, operating them with the normal controller can be a bit troublesome. Well, worry not, since Microsoft offers an Xbox One Media Remote as well. With a 30-foot range, you can use it from the comfort of your couch. It also offers a OneGuide button for quick access to all your favorites, and allows you to control them easily.
Buy from Amazon: ($33.75)
Best Xbox One X Game Specific Controllers
1. Fanatec Forza Motorsport Racing Wheel and Pedals Bundle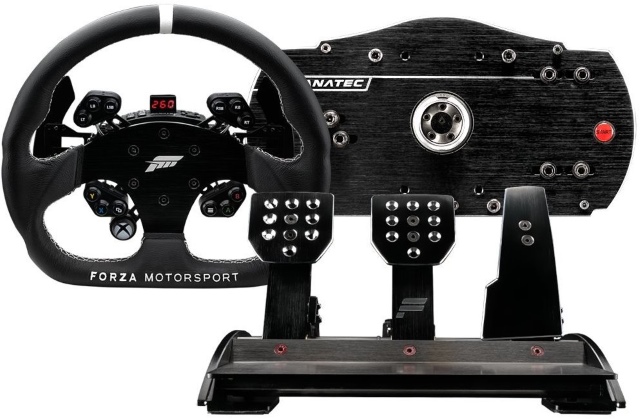 One of the best games for the Xbox One X, Forza Motorsport offers a racing experience like none other. But wouldn't you love to take this experience to the next level? Well, that's where the Fanatec Forza Motorsport Racing Wheel and Pedals Bundle comes in play. This bundle offers a racing wheel complete with pedals and steering controls. While there are other racing wheels available, this is the official Forza Motorsport Racing Wheel with authentic and luxurious material with a diameter like in a real race car. Do keep in mind that this is more of a collector's item than a mere controller, which costs almost 3 times the standard console.
Buy from Amazon: ($1299.95)
2. Thrustmaster TMX Force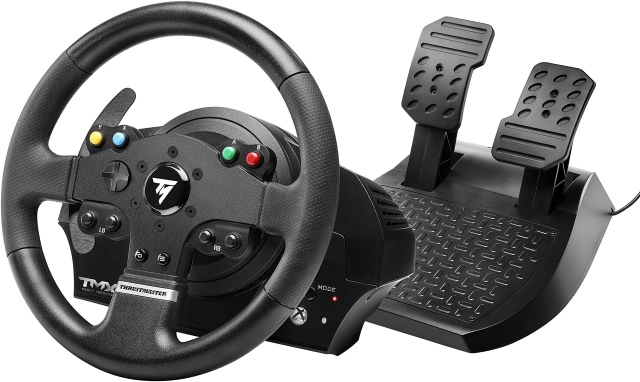 While the Forza controller is a pure collectible item, the Thrustmaster TMX Force might be up your alley if you don't wanna spend too much. The controller has 900° force feedback base, which is the best in its class. The controller also comes with a mixed belt-pulley and gears system, alongside a metal ball-bearing axle. Featuring an 11"/28 cm diameter wheel, the design is quite realistic and is preferred by professional competitors. The pedals in itself have a wide footrest, and each pedal's angle of inclination can be adjusted. The brake pedal also comes with progressive resistance. All in all, the Thrustmaster TMX Force has an ergonomic design perfectly adapted for all racing games.
Buy from Amazon: ($174.93)
3. HORI Real Arcade Pro.V Kai Fighting Stick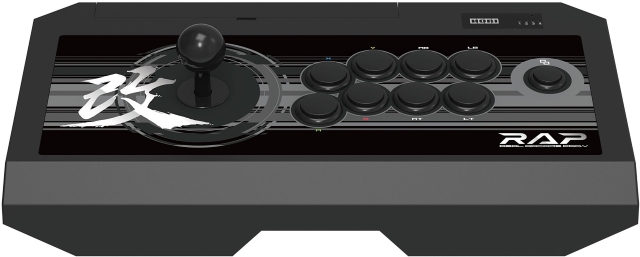 Playing fighting simulators on the Xbox One X can be fun, but what's really annoying about it is the controller layout. The fact is that those earlier arcade sticks were best suited for these fighting simulators. Luckily though, we have the HORI Real Arcade Pro.V Kai Fighting Stick to bring back those feelings of arcade sticks. The controller has HORI original Hayabusa stick and KURO buttons for enhanced control. Additionally, the controller has ample cable storage for portability.

Buy from Amazon: ($149.99)
Best Xbox One X Gaming Headsets
1. HyperX Cloud Revolver S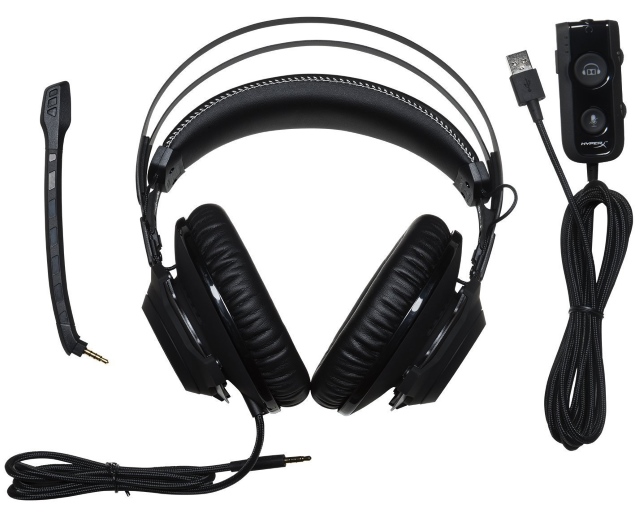 The HyperX Cloud Revolver S maintains its top spot as the best gaming headset for consoles, but especially for the Xbox One X. The headset offers a rich sound quality and maintains a balance between the notes. Rather than bass boosted devices, you get a proper natural sound from the headset. The headset is HyperX's flagship gaming headset and delivers studio-grade sound stage quality. Furthermore, the headset is Dolby 7.1 Surround Sound certified, hence you get an enriching and immersive experience.
Buy from Amazon: ($129.99)
2. Turtle Beach – Ear Force XO Seven Pro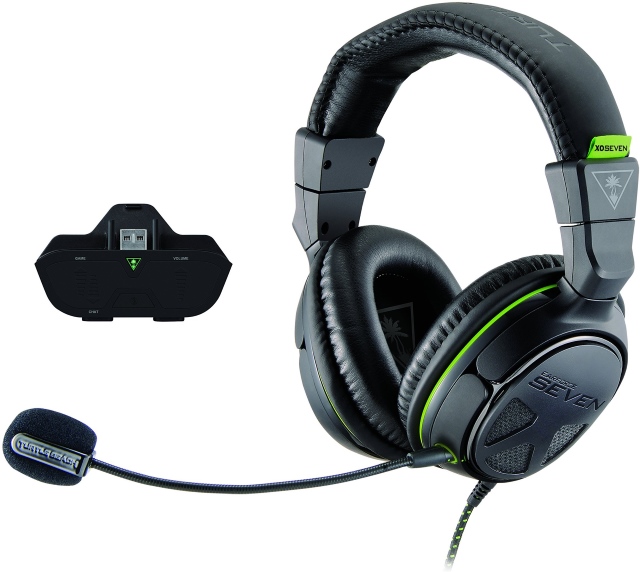 If you want an even better gaming experience, check out the Ear Force XO Sever Pro. Turtle Beach's premium offering for the Xbox One X, the headset comes with "Superhuman Hearing" for enhanced noise cancellation. This also delivers the proper sound of everything happening around you inside the game's atmosphere, from blazing guns to enemies' footsteps. The headset comes with 50mm speakers, so each note is crisp and natural.
Buy from Amazon: ($219.98)
Best Xbox One X Charging Solutions
1. Xbox One Play and Charge Kit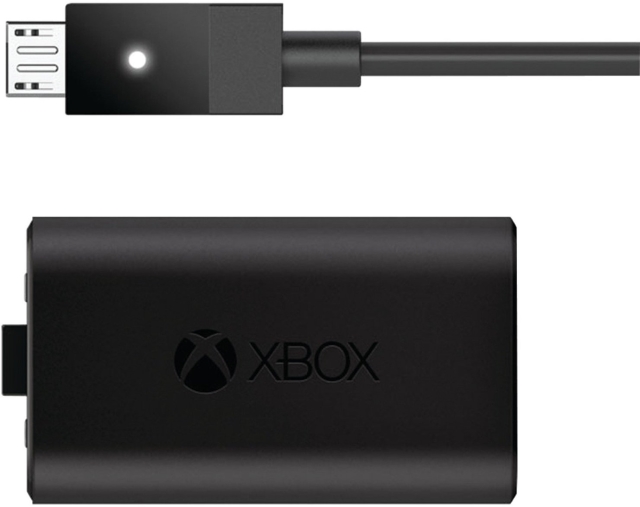 In a world of portability, battery life is a major concern. As such, Microsoft offers its own charging solution, the Play and Charge Kit. This kit contains a rechargeable Xbox One X battery with a charging cable that allows you to play whilst charging the battery. Unlike the original controller that comes with AA batteries, this kit has a rechargeable Lithium-Ion battery pack that offers up to 30 hours of backup on a single charge.
Buy from Amazon: ($21.75)
2. Fosmon Xbox One Controller Charger
A charging dock is one of the best charging solutions for a controller, and nobody does it better than the Fosmon Xbox One Controller Charger. The setup comes with its pack of 2 800mAh batteries, with a lifespan of over 1000 charge cycles. The dock itself has 2 ports for easily housing two Xbox One X controllers at the same time. The batteries also have built-in LED indicators for charging status.
Buy from Amazon: ($25.99)
Best Expandable Storage Options for Xbox One X
1. Avolusion HDDGear 6TB (6000GB)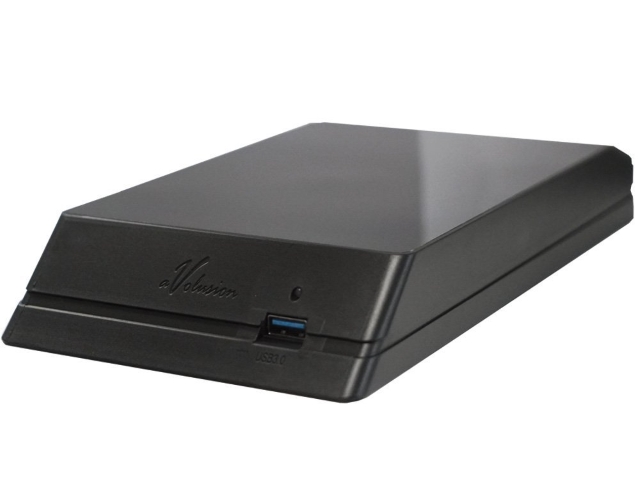 Now we all know that 1TB is just not enough storage for gaming. You can never have just enough storage. Well, luckily, Avolusion has come out with a solution for that. The Avolusio HDDGear offers an extra 6TB of storage for all your games and content on your Xbox One X. The expansion drive comes with Xbox file-system pre-formatted, so you can expand your Xbox hard drive storage instantly. The setup doesn't require you to do anything extra, it's purely plug-and-play. While other solutions require you to swap out your internal storage, with the HDDGear you can add storage without opening any screws.
Buy from Amazon: ($119.99)
2. Seagate Game Drive Hub for Xbox 8TB Storage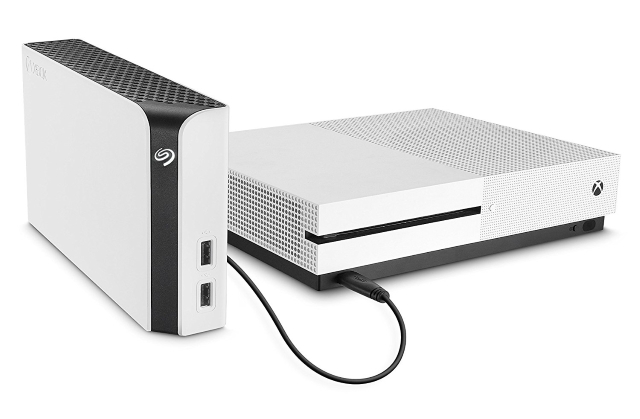 Now, like I said, you can never have too much storage, right? So if you're one of those who feels that the 6TB might not be enough for you, Seagate has a better offering for you. Seagate has an Xbox Game Drive Hub, especially for the Xbox One X, that offers a whopping 8TB of storage. You can store over 200+ games in this harddisk, and that is quite a staggering number. The Hub also comes with additional 2 USB 3.0 ports for your USB powered gaming headsets and other peripherals.
Buy from Amazon: ($179.99)
Best Capture Cards for Xbox One X
1. Elgato Game Capture HD60 S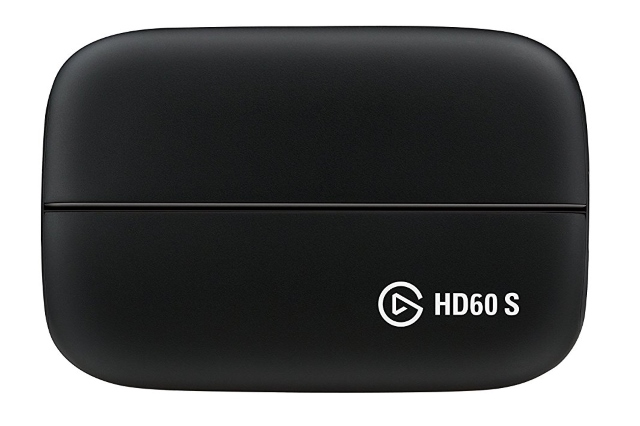 In terms of game capture cards, Elgato is always going to be at the top. The Elgato Game Capture HD60 S was one of the top names on our list of best capture cards, and for all the right reasons. The HD60S, on the other hand, makes use of the USB-C interface to work. A max bitrate of 40 Mbps with the capture card should suffice for most users. Other than that, the HD60S works similar to the HD60 Pro, providing the same low-latency recording as well as simultaneous streaming. You can also add voice with the built-in Live Commentary feature, making the streaming setup much more attractive.
Buy from Amazon: ($178.99)
2. Epiphan AV.io 4K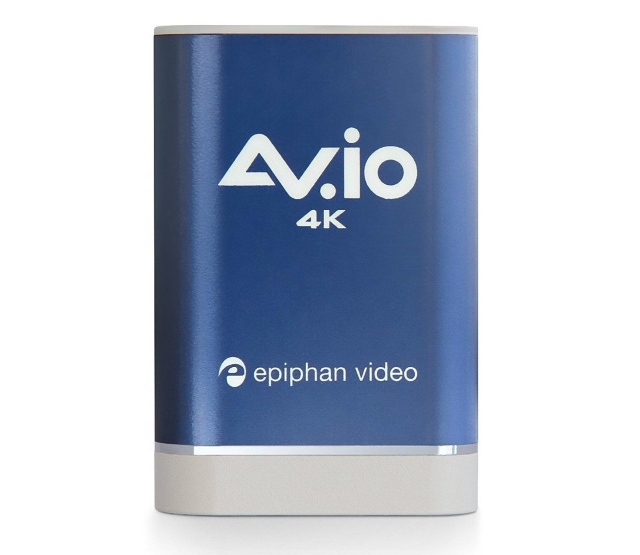 While the HD60 S is one heck of a capture card, it still doesn't support 4K UHD resolutions. Well, the biggest advantage of the Xbox One X is the fact that you can run apps and games in native 4K resolutions, so why not capture it in the same quality. That's where the Epiphan AV.io 4K capture card comes in handy. The card can seamlessly record UHD 4K at 30 fps and FHD 1080p at 60fps. Also, it has a massive range of aspect ratio support, ranging from 4:3, 5:4, 16:9, and 16:10. Additionally, it uses USB 3.0 SuperSpeed for uncompressed and high-quality video capture with optional scaling.
Buy from Amazon: ($499.95)
Best Xbox One X Cases
1. Hermitshell Travel Case For Xbox One X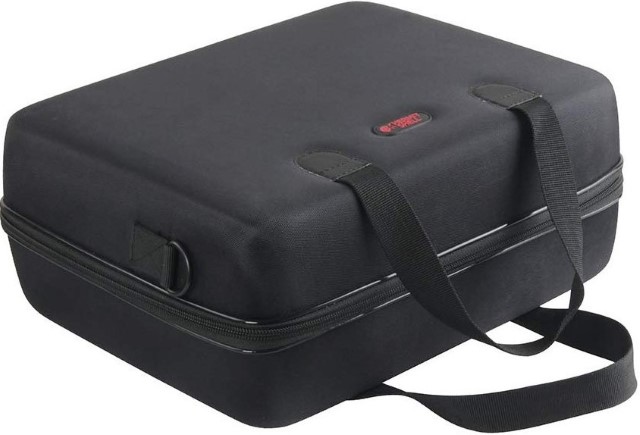 If you are someone who travels a lot and doesn't want to leave his/her Xbox One X behind, then this is the perfect accessory for you. The Hermitshell travel case for Xbox One X is one of the best hard shell covers which will protect your Xbox One X no matter what. The case features 2 built-in straps to secure the console, 4 removable dividers to secure the Kinect, and 2 controllers and other accessories. There's also a built-in divider with 7 disc pockets to divide the console from other accessories. The outer casing is also water resistant which means your Xbox One X will be safe even if you spill some liquid on the case. All in all, the case offers a lot for its price point.
Buy from Amazon: $41.99
2. USA Gear Xbox One Carrying Case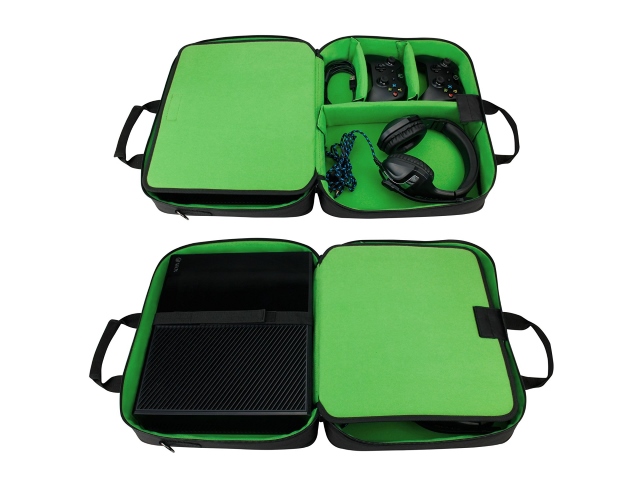 In terms of cases, USA Gear is a well-renowned brand and offers top-notch cases for gamers worldwide. Their Xbox One X carrying case is no different and lives up to the company's high standards. Its customizable interior dividers allow you to create custom organization pockets to store controllers, cables, Kinect, Xbox Console, and more. The surface is made from tightly woven nylon keep your console and accessories safe from the weather. Oh, and the case comes with a 3-year warranty so your money is definitely worth investing here.
Buy from Amazon: ($44.99)
Best Portable Monitor for Xbox One X – GAEMS Vanguard Personal Gaming Environment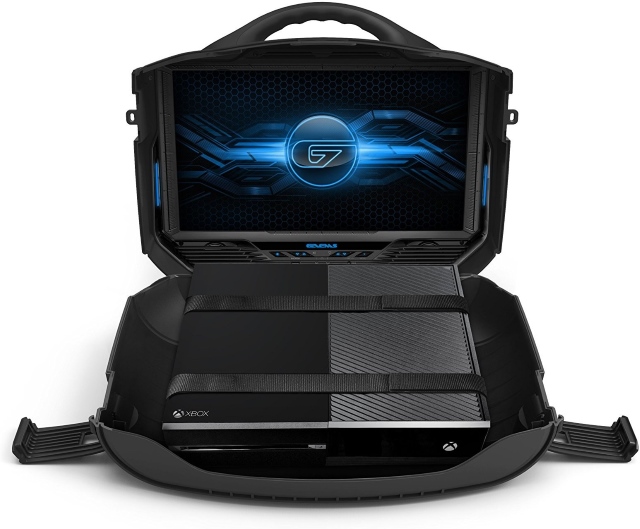 The one biggest constraint of owning a console is that you're limited to the walls of your living room where your television resides. This is the main reason why gaming laptops are also preferred in place of gaming PCs since they offer portability. Thankfully, if you were looking for a portable gaming solution for your Xbox One X, look no further than the GAEMS Vanguard Personal Gaming Environment. It comes with its own non-reflective 19″ 720p (1080p scaled) El-LED display. In the box, you get a pretty great package of a PGE Sling, a PGE Remote, Accessory Storage Bags, Custom Fit EVA Foam Base, an HDMI Cable, and the Power Supply brick. If portability is your thing, then the GAEMS Vanguard PGE is the best option out there for you.
Buy from Amazon: ($299.99)
Best Xbox One X Services
1. Xbox Game Pass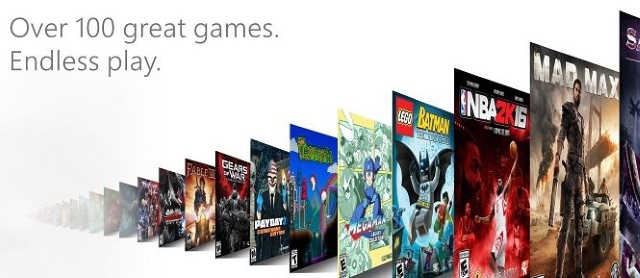 How can a console be the world's most powerful gaming console if it doesn't have any games on it? For any gamer out there, the Xbox Game Pass is one of the best Xbox One X Accessories that you can buy. For a low price of $9.99 per month, you get access to over 100+ games. These games come from major titles, and also include many popular backward compatible Xbox 360 titles. Xbox Game Pass will add games to its catalog every month, which means you can always find something new and exciting to play. You can even get a free trial of 14-days before you purchase the membership.
Buy from Microsoft: ($9.99/month)
2. Xbox Live Gold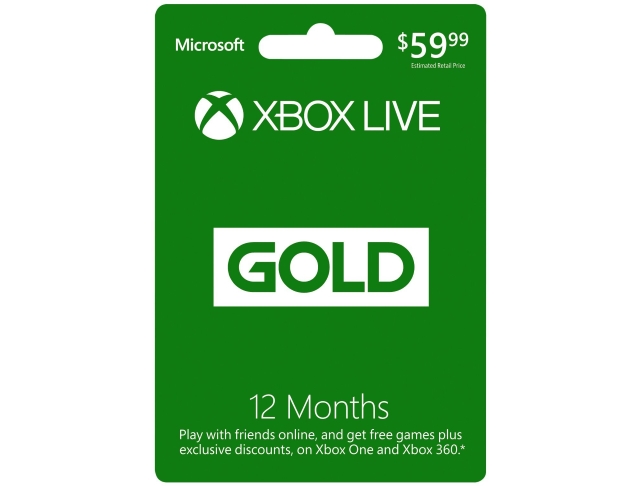 Single-player campaigns are great, but only till the storyline lasts. But what do you do after that? Multiplayer gaming, that's what. For the Xbox One X, you need the Xbox Live Gold membership in order to play online with your friends. And that's not all that the Live Gold Membership offers. You also receive exclusive discounts of up to 75% off games, add-ons, and more in the Xbox Store. Oh, and Microsoft's network is powered by hundreds of thousands of servers that maximize performance and reduce lag. The Live Gold Membership is one service that you should definitely not miss out on.
Buy from Amazon: ($59.99/year)
3. EA Access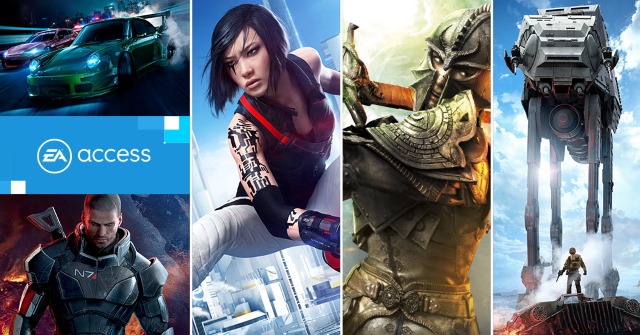 In the world of game developing, Electronic Arts is probably the biggest name out there. It has the biggest (and I reckon, the best) library of games under its tag. As such, an EA Access membership comes in really handy for any gamer out there. It allows you to play any EA title before anyone else. Plus, you save 10% on EA digital purchases on Xbox One X (full games, DLC and more). What's more, you ask? Well, EA maintains its own Vault, which has a collection of previous releases that are available for free for EA Access members.
Buy from Xbox: ($29.99/year)
Bonus –
MyLifeUNIT

Xbox One X Vertical Stand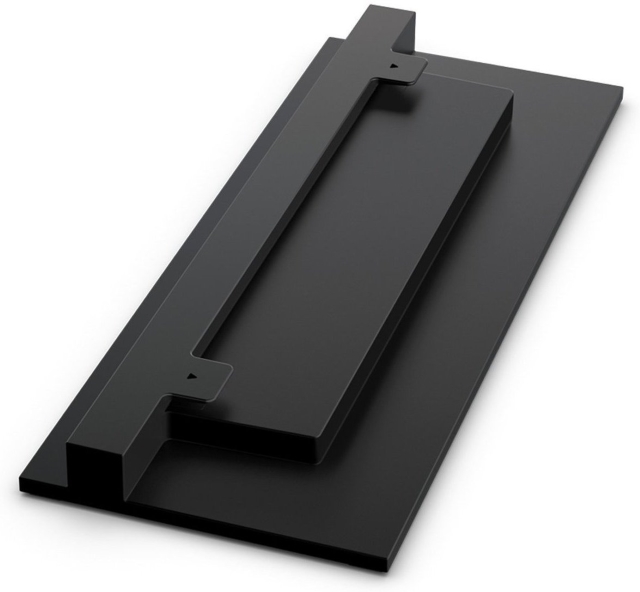 The Xbox One X console can finally be placed vertically, just like the Sont PS4. While you could directly place it on one of its sides, am sure you wouldn't want to damage your $500 console just like that. That's where the MyLifeUNIT Xbox One X Vertical Stand comes in. The stand offers a double layer thickness design that ensures that the Xbox One X gets adequate cooling. If you're conservative your space and prefer to use the console in a vertical position, the MyLifeUNIT Stand is a must-have.
Buy from Amazon: ($9.99)
SEE ALSO: 22 Best PS4 Accessories You Should Buy
Elevate your Gaming Experience With The Best Xbox One X Accessories
Undoubtedly, the Xbox One X is the world's most powerful gaming console. That being said, every gamer demands total control over their device. Also, looks matter, and you'd want to style your system to look unique and special. We've covered the best accessories out there that you can buy for your Xbox One X to customize it and make it an even more powerful machine. But do you think that we've missed out on something? Make sure to let us know in the comments section below.