If you're looking for a recording solution to capture the amazing gameplay from your PC or consoles, or to save those TV shows, chances are that you must have considered buying a capture card. These little devices will record your videos and save them locally with ease at the best quality available. Furthermore, many game capture cards even come bundled with additional software to add voiceovers and edit your recordings. But with a plethora of options to choose from, which one should you buy? Well, if you're out there looking for a good capture card, read on, as we bring to you our list of 15 best capture cards in 2018 that you can buy:
Best Game Capture Cards for PC, PS4 and Xbox One
1. Elgato Game Capture HD60 Pro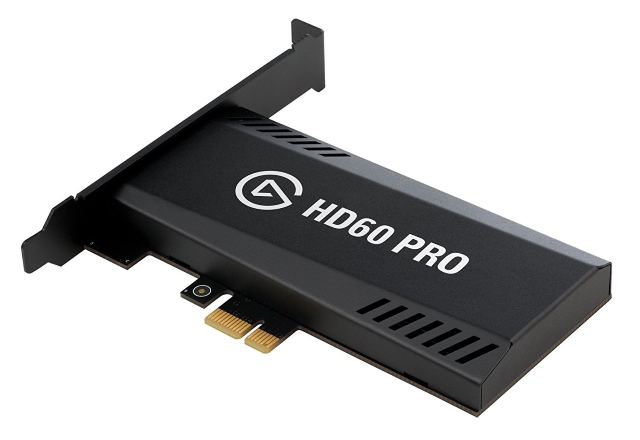 At the top of the list, we have the masterclass Elgato Game Capture HD60 Pro. While the company offers other great capture cards as well, the HD60 Pro is clearly their best product. Being based on the PCIe interface, the capture card offers a mammoth max bitrate of 60 Mbps. The HD60 Pro features an advanced, onboard H.264 encoder that enables you to record unlimited footage in superb 1080p60 quality. Additionally, the HD60 Pro comes with Master Copy, Elgato's software solution, that allows you to record and stream simultaneously.
Compatibility: PC
Buy: ($168.67)
2. AVerMedia Live Gamer Portable 2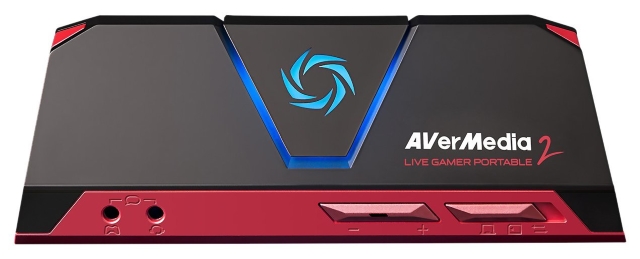 Known specifically for offering great capture quality at affordable rates, the AVerMedia Live Gamer Portable 2 is a capture card that suffices many uses. Unlike the HD60 Pro, the Portable 2 uses a USB interface to record games and can work even without a PC. It also has a built-in H.264 Encoder for saving all those captures in the optimal format. The Live Gamer Portable 2 also ships with the RECentral 3 Software that allows you to stream while capturing simultaneously. The Portable 2 is a completely plug-and-play device and works right out-of-the-box. It also has support for a microSD card, so that you can save all your recordings on-the-go.
Compatibility: PC, PS3, PS4, Xbox 360, Xbox One
Buy: ($147)
3. Epiphan AV.io 4K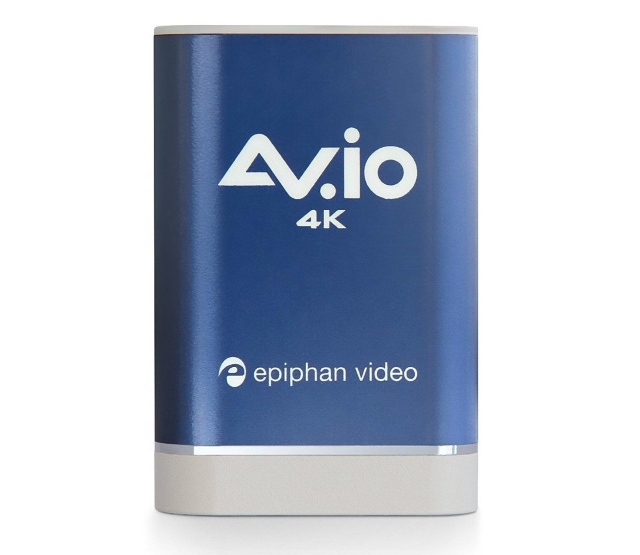 Quality doesn't come cheap, and neither does the Epiphan AV.io 4K Capture Card. It is the most expensive card on this list, but for all the right reasons. To begin with, it supports both DVI-D and HDMI video and audio inputs. It can seamlessly record UHD 4K at 30 fps and FHD 1080p at 60fps. Also, it has a massive range of aspect ratio support, ranging from 4:3, 5:4, 16:9, and 16:10. It is a complete plug-and-play device and can be used directly with Windows, macOS, and Linux. Additionally, it uses USB 3.0 SuperSpeed for uncompressed and high-quality video capture with optional scaling.
Compatibility: PC, PS4, Xbox One
Buy: ($499.95)
4. Elgato HD60S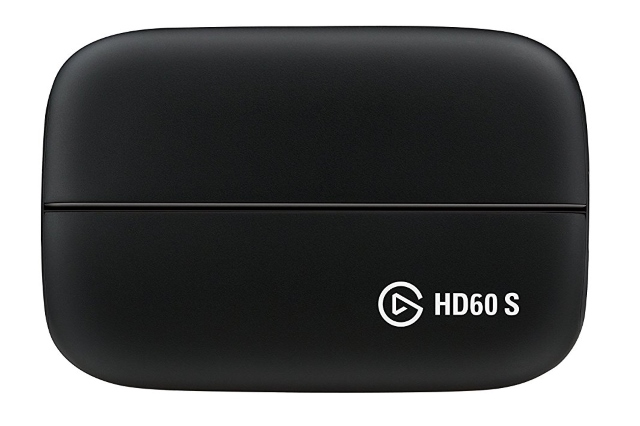 Another variant of the Elgato HD60 product lineup, the HD60S aims to solve the only problem with the Pro variant, that is, portability. While the Pro variant works great, it needs a PCIe Interface for operation. The HD60S, on the other hand, makes use of the USB-C interface to work. The switch to USB-C does affect the bitrate, but a max bitrate of 40 Mbps should suffice for most users. Other than that, the HD60S works similar to the HD60 Pro, providing the same low-latency recording as well as simultaneous streaming. You can also add voice with the built-in Live Commentary feature, making the streaming setup much more attractive.
Compatibility: PC, PS3, PS4, Xbox 360, Xbox One
Buy: ($167.95)
5. Magewell XI100DUSB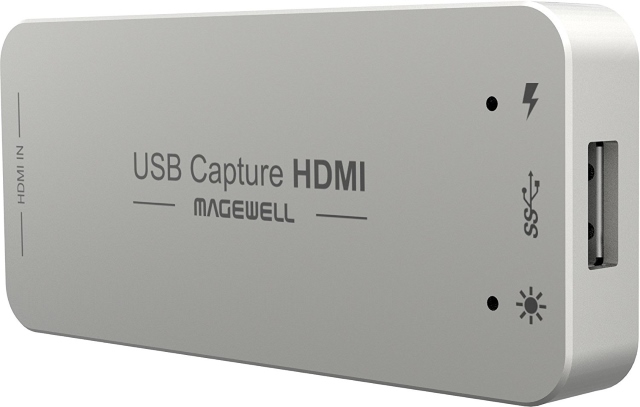 Magewell is another portable capture card that does deliver a lot of value for money for its hefty price tag. The XI100DUSB can capture resolutions up to 2K x 2K, with the capability of Up/Down Scaling. The card comes with its own solutions for real-time deinterlacing and image control. It has support for the UVC Protocol and is compatible with Windows, macOS, and Linux as well. The biggest USP of the device is the fact that it can continuously work for 24 hours and 7 days without having any frame drops. Additionally, the card also has support for various output color spaces, thus making it a versatile product.
Compatibility: PC, PS3, PS4, Xbox 360, Xbox One
Buy: ($299)
6. Blackmagic Design Intensity Pro 4K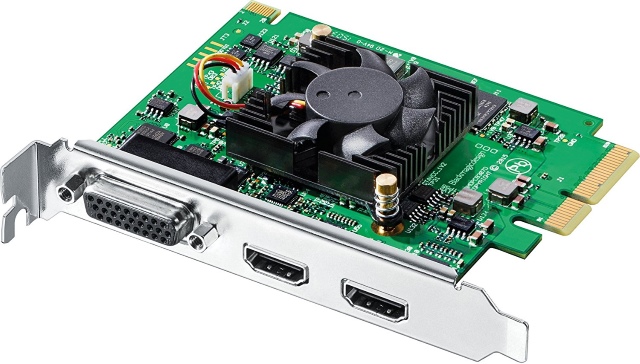 While the Epiphan AV.io 4K Capture Card supports 4K UHD captures, the hefty price tag might be a deal breaker for many. What if you just want a 4K capture card for recording your PC gameplay? Well, that is where the Blackmagic Design Intensity Pro 4K capture card comes in. I know it says design in the name, but actually is a barebones motherboard. But don't be fooled by its looks, the capture card is indeed one of the most powerful cards out there. The Intensity Pro 4K can capture Ultra HD at 30fps and 1080p60 fps seamlessly. It comes with its own software that allows you to save files with or without compression and supports both Windows and macOS. This one is for the pure professionals who don't like to compromise on quality.
Compatibility: PC
Buy: ($189.05)
7. Razer Ripsaw

Capture Cards are more often than not associated with gaming, and who's better in the gaming industry than Razer? So behold Razer's game capture card, the Razer Ripsaw. The Razer Ripsaw captures your game footage as uncompressed raw data and streams it on with near to zero latency. Furthermore, the capture card has support for a second audio mix-in channel, which allows you to easily plug in an aux-in music source or a mic-in capable microphone to layer your stream with commentary. Unlike other cards that come with their own software, the Razer Ripsaw is designed to work with industry-leaders like Open Broadcaster Software (OBS) and XSplit, giving you access to a wide range of powerful tools to produce captivating content. Using the USB 3.0 interface, the Ripsaw can record gameplay footage from your PC as well as consoles up to 1080p at 60fps.
Compatibility: PC, PS3, PS4, Xbox 360, Xbox One
Buy: ($164.99)
8. AVerMedia Live Gamer EXTREME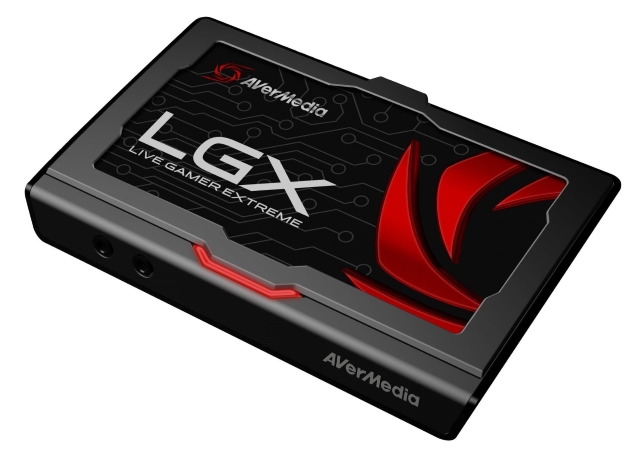 While the Live Gamer Portable should suffice for almost all your needs, including the capture of 1080p60fps gameplay, there is one thing where it lacks. The Portable version cannot capture uncompressed video. And if you were to go for the other variants, well, they simply run on the PCIe interface. That's where the Live Gamer Extreme comes in. The product works similar to the Live Gamer Portable but comes with the ability to capture uncompressed video stream. Additionally, while the former model comes with just RECentral 3, the Extreme variant supports all software that is DirectShow compliant. All in all, for nearly $20 extra, you can make the switch from a normal streamer to a professional-grade streamer.
Compatibility: PC, PS3, PS4, Xbox 360, Xbox One
Buy: ($165.99)
9. Elgato HD60

The original 1080p60 Capture Card from Elgato, the HD60 also makes its place on our list, simply because how good and versatile it is. While the HD60 S uses the USB-C interface, many users still don't own a device with a type-C port. As such, using adaptors to make use of the capture card can result in lower bandwidths. Well, the HD60 solves this problem, by making use of the widely available USB 2.0 port. Oh, and the device's features are comparable directly to the HD60 Pro, featuring a built-in H.264 Hardware Encoder, and comes with the Master Copy software. The HD60 features unlimited capturing, flashback recording, and the ability to stream simultaneously. And it works seamlessly across all current as well as previous gen devices.
Compatibility: PC, PS3, PS4, Xbox 360, Xbox One
Buy: ($146.91)
10. Roxio Game Capture HD PRO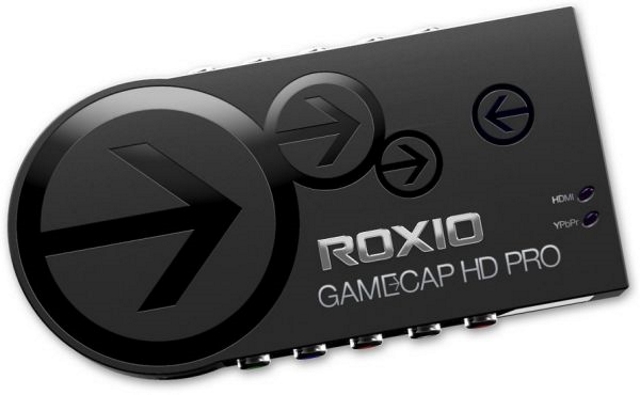 The Roxio Game Capture HD Pro has been around for so long, it's easy to call it an outdated product. But truth be told, the device still holds its ground even today. Coming in as one of the cheapest capture cards on the market, Roxio's card still performs reasonably well. It makes use of the USB 2.0 interface, for both power as well as recording. Apart from the usual HDMI ports, the capture card has component ports as well for increased compatibility. It comes with its own software that allows the user to edit H.264-encoded game videos and add transitions, picture-in-picture, soundtracks, special effects, text, and voiceovers. The only downside to the device is that it can only record in 1080p at 30 fps, or 1080i at 60fps. Still, considering its price tag, the Roxio offers a superb value for money, with most features comparable to top capture cards.
Compatibility: PC, PS3, PS4, Xbox 360, Xbox One
Buy: ($89)
11. Hauppauge HD PVR 2 Gaming Edition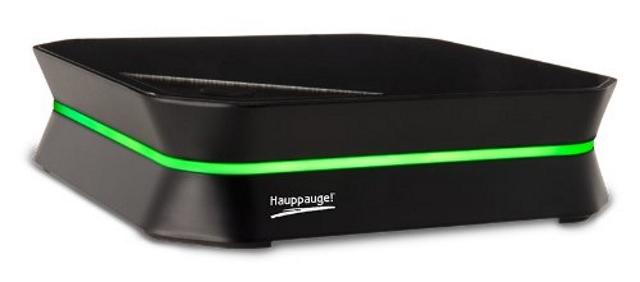 If you thought the Razer Ripsaw was good looking, take a load of this. The Hauppauge HD PVR 2 Gaming Edition is a high-class and neat looking capture card, that comes with some great features. Apart from the usual capture card features, the PVR 2 card comes with no delay pass-through, allowing you to play your games while recording, and stream with zero lag simultaneously. Like all industry leading capture cards, it also records using the H.264 encoder for optimum quality while conserving disk space. The one feature that sets the Hauppauge card apart from the herd is the fact that it comes with AC3 digital audio (SPDIF) with 5.1 Surround Sound support.
Compatibility: PC, PS3, PS4, Xbox 360, Xbox One
Buy: ($172.04)
12. 
Premium Reshow HD Video Recorder Box
Maybe looks don't matter to you, and you just want a cheap capture card that just performs. Well, if Roxio's solution didn't satisfy you, maybe Reshow's capture card will. The Premium Reshow HD Video Recorder Box is easily the cheapest and yet, decent performing card out there. Yes, it doesn't have those fancy features of the top-tier cards, but at this price point, you're still getting a lot from the device. Unlike other cards that require a PC for storing the recorded files, you can simply plug in a FAT, FAT32 or NTFS-formatted storage device like a USB drive, and press the button on the box to start the recording. It also comes with its own software for adding voiceovers easily. Also, it records at a decent and acceptable rate of 1080p 30fps.
Compatibility: PC, PS3, PS4, Xbox 360, Xbox One
Buy: ($71.99)
13. I
millet HDMI USB Auto Video Capture Card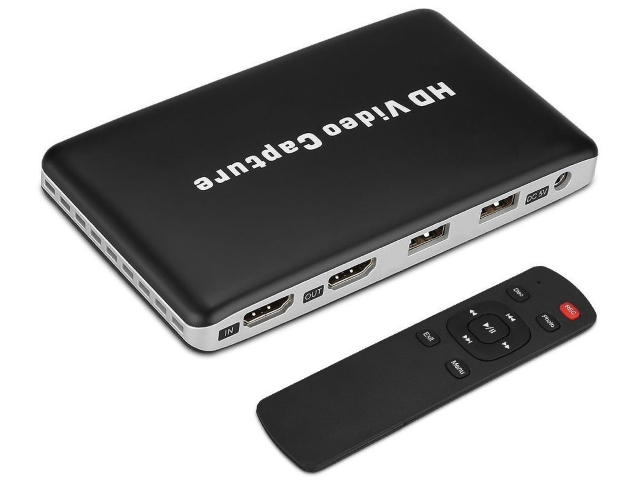 Imillet has been in the scene of capture cards for a while now, so it was a no-brainer to see one of their products on this list. Yes, it might not have the best build quality out there, but certainly performs well. To start off, you can record 1080p footage at 60fps easily with this device. It uses H.264 AVCHD M2TS format, which guarantees very efficient compression and timely delivery. The recorded video can be played on any media player, Blu-Ray Disc player or PC/NB that supports the AVCHD M2TS file format. And yes, it is truly plug-and-play, with no need of any drivers.
Compatibility: PC, PS3, PS4, Xbox 360, Xbox One
Buy: ($128.99)
14. 
HDML-Cloner Box Evolve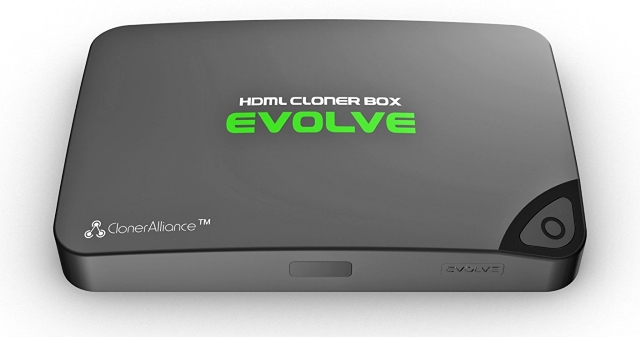 Unlike most cards on this list, the HDML-Clones Box Evolve is focussed for recording TV shows and other media content. While the Evolve box supports up to 4K input and output, the recording is done at 1080p only. It has a Dual-HD Input Signal Switch, so you can plug in 2 media devices at the same time. Unlike other capture cards that split the recordings because of a 2GB size limit, the Cloner Box continues to record and save the video file to a USB Storage device in the NTFS format. The Evolve also comes with an integrated live streaming feature, allowing you to broadcast live video contents on Twitch, YouTube, Ustream, Hitbox, Livestream, etc in a snap.
Compatibility: PC, PS3, PS4, Xbox 360, Xbox One
Buy: ($118.99)
15. 
Elgato Game Capture HD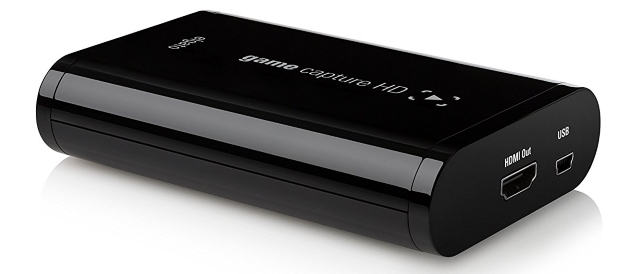 We started with Elgato and we're ending with Elgato. No, I'm not a fanboy, but you just can't deny how good Elgato's cards perform. Despite being a product of the previous gen, the standard Game Capture HD works well even today with all modern devices. It features an HDMI as well as Retro input and has the ability to record in H.264. It includes the Master Copy software as well, just like all the other Elgato cards, and doesn't compromise on editing capabilities. While having a max bitrate of 30 Mbps, the device uses the USB 2.0 interface and can capture videos up to 1080p at 30fps.
Compatibility: PC, PS3, PS4, Xbox 360, Xbox One
Buy: ($149.95)
SEE ALSO: 10 Best Graphics Cards for Gaming You Can Buy
Record and Stream High-Quality Videos Using Capture Cards
Be it for gaming purposes or to record and playback your favorite TV shows, a capture card can do it all. A capture card comes in very handy for me when I'm streaming live for my viewers on Twitch, or recording various tutorials on my PS4 for you guys to see. While they certainly don't come in that cheap, they do maintain their value. Above, I've listed out some of the best capture cards that are available in the market. But which one's your pick? Let us know in the comments section below.