Smartphone design has peaked, and manufacturers are now going back to the past to bring the classic clamshell design from the dead. So after the foldable phone design took off in 2020, it was time for flip phones to make a comeback. Major smartphone manufacturers are now launching smart flip phones having support for both internet services and basic functionalities. So in this article, we list the 6 best smart flip phones you can buy in 2022. On that note, let's now jump to the list.
Best Smart Flip Phones in 2022
Here, you will find the top smart flip phones which are currently available for purchase. We have mentioned both premium and affordable flip phones on this list. If you are looking for the best 5G phones, then head over to our separate article.
1. Samsung Galaxy Z Flip 4
If you are looking for a flip phone that is also smart, then the Galaxy Z Flip 4 is undoubtedly one of the best phones out there. It has a clamshell design where the screen folds through an incredible hinge and gives you the perfect flip phone experience in 2022. Talking about the specs, Galaxy Z Flip is one of the most powerful flip phones in the market. It comes with 8GB RAM and up to 512GB storage. Plus, there's the Snapdragon 8+ Gen 1 processor.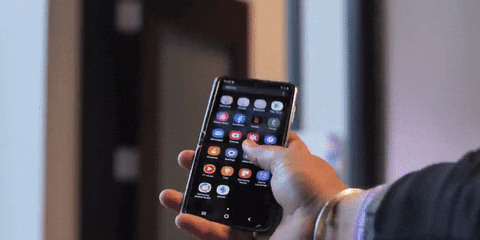 You also get a 10MP punch-hole selfie camera and a dual setup on the back featuring a 12MP primary and 12MP ultra-wide lens. Not to forget, the Galaxy Z Flip 4 runs Android, so you get all the smart features on this flip phone, such as Google Assistant, Play Store support, and more. All in all, the Galaxy Z Flip 4 is not just a smart flip phone, but a powerful one at that. If you have the budget, then go for it without a second thought.
Buy from Samsung: starts at $999
2. Motorola Razr (2022)
Motorola resurrected the 'Razr' from back in the day in a new foldable screen design, and while the phone wasn't the best foldable you could get, it's current gen iteration, the newly launched Moto Razr 2022, is pretty solid for the price. The Moto Razr 2022 comes with a 6.7-inch Full-HD+ OLED panel along with a 2.7-inch cover screen. It also packs in the Snapdragon 8+ Gen 1 flagship processor, along with up to 12GB RAM and 512GB storage.
The phone is currently only available in China, but hopefully, Motorola will launch it in the global markets soon.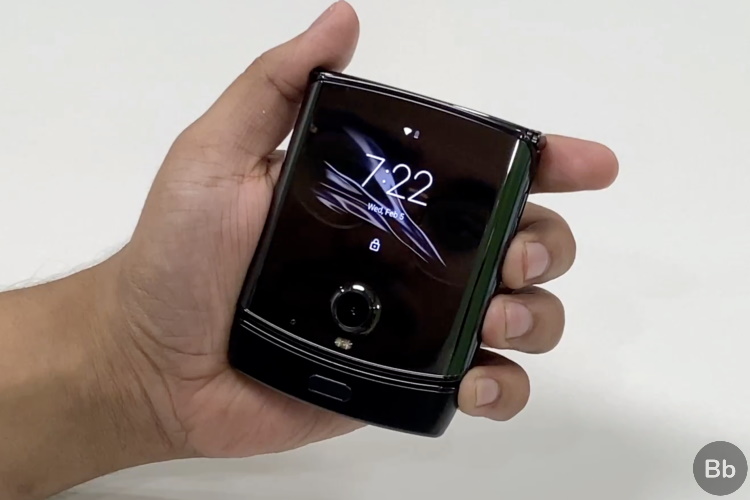 Moto Razr 2022 Price: CNY 5,999
3. TracFone My Flip 2
If you're looking for a smart flip phone that comes at an incredibly low price and still offers internet connectivity and other smart features, the TracFone My Flip 2 might be worth considering. This flip phone is carrier locked to TracFone, but it offers support for 4G LTE, as well as smart features like the Google Assistant, Facebook, and more. That's possible because the phone uses KaiOS which lets you run apps like Google Maps, YouTube, and more as well.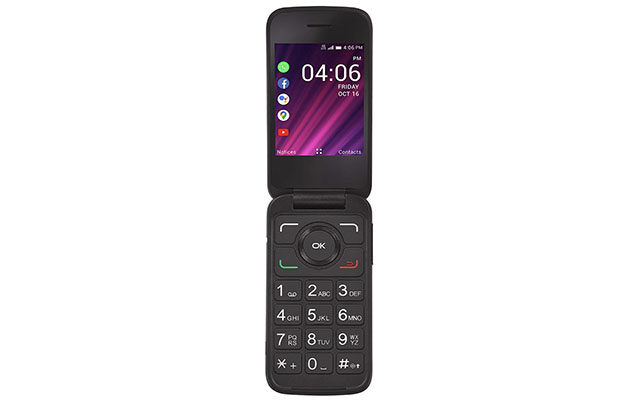 The phone has a simple design with big buttons, and a fairly loud speaker which makes it a good phone for seniors as well. Under the hood, it has a 1.1GHz quad-core processor, and 4GB internal storage that can be expanded with a microSD card (up to 32GB).
Buy from Amazon: $19.88
4. LG Wine 2
LG Wine 2 is another smart flip phone that is affordable and does the basics pretty well. It does not have a foldable display like Samsung or Motorola, rather it boasts a tried-and-tested clamshell design. This flip phone has 4G LTE support but does not come with WiFi, and you can't install apps. However, you do have the option to browse the web and manage your emails.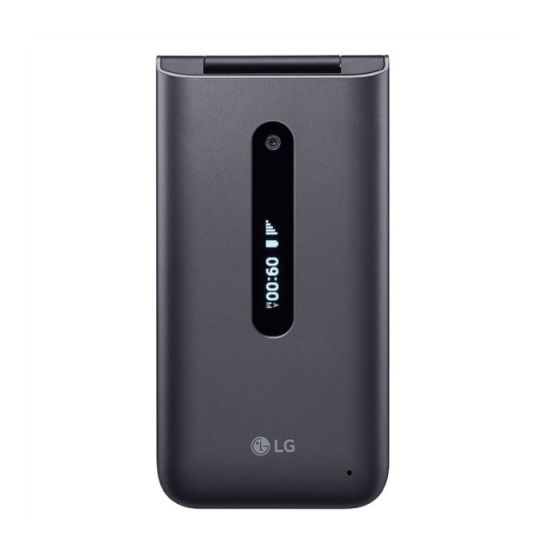 What is unique about LG Wine 2 is that it has a dedicated key on the outer body for emergencies. It can quickly inform closed ones and bring in support if need be. There is also a small display in the exterior for quickly checking the time, network status, and battery level. I think along with the Nokia 2720 Flip, LG Wine 2 can be another solid flip phone for senior citizens.
Buy from LG: $129.99
5. Alcatel Go Flip 3
Similar to Nokia 2720 Flip, Alcatel has launched a promising Go Flip 3 phone based on KaiOS. It's truly a smart flip phone with support for all the essential internet services such as email, WhatsApp, Google Assistant, YouTube, Google Lens, 4G support, WiFi, and more.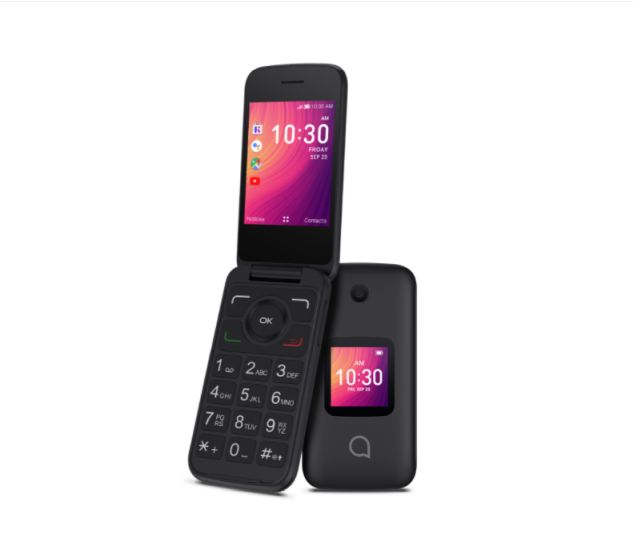 In terms of design, it has the traditional clamshell phone look with two displays. One is the primary internal display, and the other is the display on the outside for quick access to notifications, time, weather, and more. What is interesting is the fact that it just costs $100 and that's just amazing. To sum it up, if you want an affordable smart flip phone, the Alcatel Go Flip 3 is a solid choice.
Buy from Alcatel: $100
6. Jitterbug Flip 2
The Jitterbug Flip 2 is a pretty great flip phone for seniors. It comes with big buttons, a large screen, and uses a list-style menu to make navigation easier. Moreover, the phone supports Alexa, so you can use voice commands to make calls, open apps, and stuff like that. The phone also has a dedicated emergency button that can quickly connect you to emergency help, doctors, and nurses. If you're looking for a flip phone for yourself, or a parent/grandparent, the Jitterbug Flip 2 might be a good option to go for.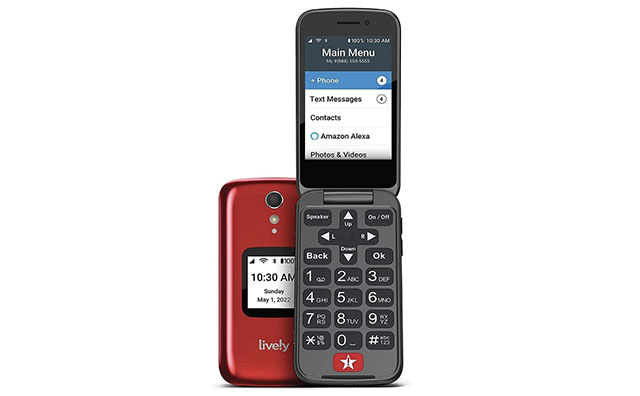 Buy from Amazon: $74.99
Pick the Best Smart Flip Phones in 2022
So these are the top flip phones that offer both smart features and a traditional clamshell design in 2022. If you want a regular Android experience, then Samsung Galaxy Z Flip 4 is a perfect choice for you. However, if you are happy with limited smart features, then you can go with one of the more affordable smart flip phones on this list as well.
Anyway, that is all from us. If you are looking for smartphones with 90Hz, 120Hz, and 144Hz displays, then go through our linked article. And if you have any questions, do let us know in the comment section below.
---
Load More