After years of advancements in display technology, foldable phones are finally a reality and now we can put our hands on it. Many smartphone makers have come up with their take on foldable phones and frankly, the devices look straight out of the future. So in this article, we have composed a list of 8 best upcoming foldable phones that you can buy. While most of the foldable phones are not available right away, in the next few months, some of these devices will be available for sure. So if you are one those tech enthusiasts who want to have the foldable phone experience, here are the best foldable phones to buy.
List of Best Foldable Phones
We have divided the list into two sections. In the first section, we have included foldable phones you can buy right now or in the coming months. In the next section, we have mentioned foldable phones which are still in the development phase and will be available commercially next year. With that said, let's go ahead and find the best foldable phone for you.
Foldable Phones You Can Buy
1. Samsung Galaxy Fold
Galaxy Fold added a new chapter in Samsung's history when it was unveiled in February this year. The highly sought-after device was sent to a select few reviewers before consumers could get their hands on it. However, the initial impressions by reviewers brought light to a number of design flaws in the Galaxy Fold. There were many cases of screen blackout and screen damage by debris around the rotating hinge. The entire hoopla forced Samsung to delay the launch indefinitely. But if we go by the recent reports, Samsung is ready to launch the Galaxy Fold next month in September after having fixed the design issues. That's exciting news for many tech enthusiasts for sure.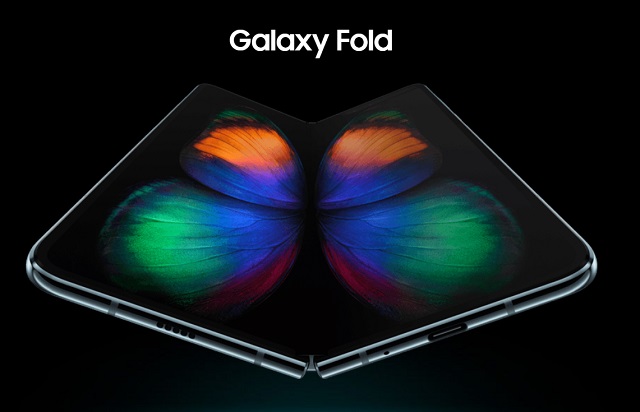 Talking about the device and particularly the screen, the Galaxy Fold comes with a 7.3-inch Infinity Flex Display and a small 4.6-inch display on the outside cover. Both the screens are Dynamic AMOLED so you get a premium screen without compromising on the display quality. Besides that, Galaxy Fold is a 5G phone with the latest Snapdragon 855 processor under the hood. It comes in a single variant of 12GB RAM and 512GB of storage.
There is also a triple camera setup on the back and a dual-camera on the front. When the device is folded, a separate single selfie camera sits on the top to accompany the secondary display. Apart from that, the Galaxy Fold sports 4380 mAh battery so that is great for all-day use. All in all, the Samsung Galaxy Fold is a new paradigm in the smartphone world equipped with all the latest and greatest tech from both inside and outside. When the device becomes available next month, just hop on the train to the future.
Expected Release Date: September 2019
Expected Price: $2000
2. Huawei Mate X
Rivaling for the top smartphone manufacturer spot, Huawei unveiled its own foldable phone, Mate X just after Galaxy Fold's announcement in February. However, Huawei held back its product launch after reports of display failure on Galaxy Fold came into light. The company clarified that it's testing the Mate X thoroughly for all conditions. And if recent reports are to be believed, the Huawei Mate X will be available commercially in November this year.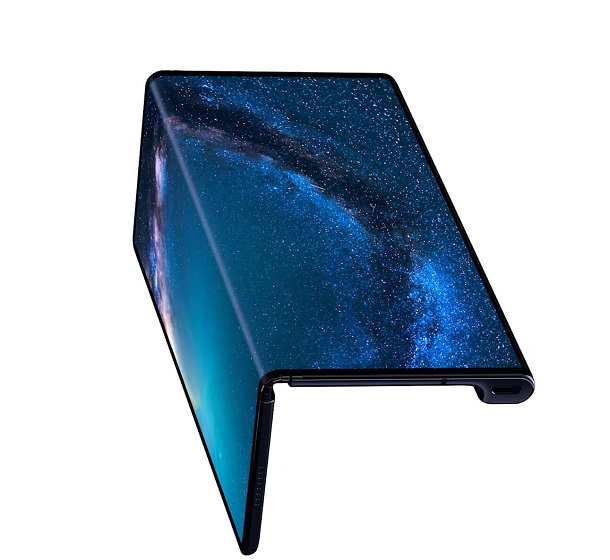 Coming to the phone, the Huawei Mate X sports an 8 inch OLED display with a secondary cover display of 6.6-inch. Unlike the Galaxy Fold, this foldable phone does not have thick bezels and asymmetrical display. In other words, the Huawei Mate X looks a much better foldable phone in comparison to the Galaxy Fold. Besides that, the Mate X is said to come with the latest Kirin 990 chipset and it's also 5G ready. Along with that, you get 8GB of RAM, 512GB of storage, 4500mAh battery and triple cameras on the back which are also used as front cameras. Simply put, Huawei Mate X is another great foldable phone with exceptional internals and a great finish. At this point, it's about your preference of brand: whether to go with Samsung or Huawei? Both are known for their craftsmanship and solid hardware.
Expected Release Date: November 2019
Expected Price: $2600
3. Royole Flexpai
Royole is an unknown name in the smartphone world, but they have been developing flexible displays and sensors for the last seven years. And Royole Flexpai is a result of that endeavor. Frankly speaking, the Royole Flexpai looks like a great foldable phone with a huge 7.8 inch AMOLED flexible screen. Apart from that, it is powered by top of the line Snapdragon 855 processor, coupled with 6GB of RAM and up to 256GB of storage. Further, you get a dual-camera setup on the back which also acts as a selfie camera.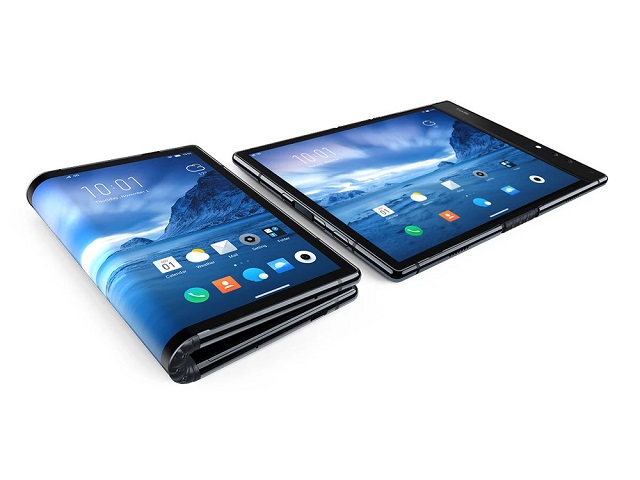 In terms of specs, it's definitely a top-tier foldable phone. However, the software is a letdown. The Royole Flexpai runs Water OS which is not fully optimized for the foldable experience. Many apps do not transition to foldable and full-screen mode and there are the usual hangups. But the good part is that Royole Flexpai is the only foldable phone that you can buy right now. However, do note that this is a developer model which means it's not ready for becoming your daily driver. That said, if you want to experience the distant future of mobile computing right now, the Royole Flexpai is a great choice.
Buy Royole Flexpai: $1588
4. LG V50 Dual Screen
While smartphone makers are putting all their resources to take the big leap into the foldable phone market, LG has taken a shortcut and it doesn't look promising. With the launch of V50, LG brought a unique dual-screen case which can be used as a secondary display. It's basically a flip case with a 6.2 inch, AMOLED screen attached to it. You can connect the case using pogo pins on the back and LG V50 will become a makeshift foldable phone.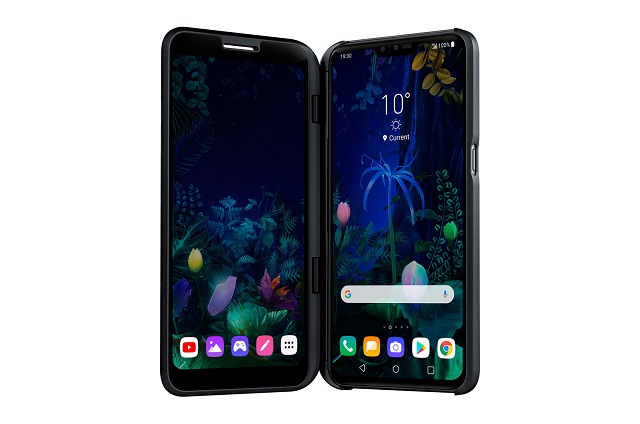 I know, this is not what you signed up for. But, if you want a smartphone with a secondary display, the LG V50 Dual Screen can be a decent alternative. In addition, LG V50 is a great phone. It comes with top of the line specs that you expect from a flagship device. You get Snapdragon 855, triple rear cameras, 4000mAh battery and a lot more. To sum up, if you suspect the longevity of foldable phones, the LG V50 Dual Screen can be a good pick for you.
Buy LG V50 Dual Screen: €950 (~$1057)
1. Xiaomi Mi Fold / Mi Flex
The Mi Fold or Mi Flex is an exciting new foldable phone by Xiaomi. While the device is still in development, we have seen the early prototype in action and it does look great. It comes with a dual fold screen which once folded can also be used as a compact smartphone. Apart from that, what I love about this device is that the software is quite optimized for the foldable experience. The app transition from tablet mode to smartphone mode is handled really well. Since the device has not been officially announced by Xiaomi, the details are scarce and at this point, you can only speculate. Nevertheless, you can expect a top-tier foldable phone and since it's Xiaomi, also an affordable price tag.
Expected Release Date: Late 2020
2. Oppo Foldable Phone
Following Xiaomi's foldable phone leak, Oppo didn't wait any longer and revealed its upcoming foldable device on Weibo. Oppo's Vice President Brian Shen shared the prototype and stated that it's still in development. From the looks, the Oppo foldable phone is an absolute stunner. Unlike other foldable devices, it has minimum bezels and a pop-up camera. Also, the display is AMOLED so there is no cheap flexible plastic and that's awesome. As the device is still in the development phase, we don't have much information about the internal hardware. However, going by the rumor mill, the phone is expected to launch late next year.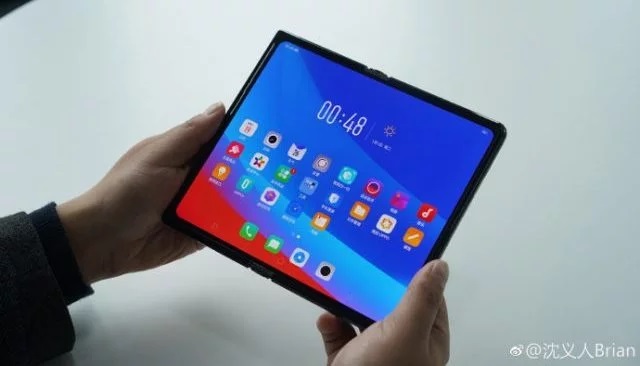 Expected Release Date: Late 2020
3. Motorola Razr Foldable
All of us remember the cool-looking Moto Razr which was a sensation back in the day. It was a classic flip phone built by Motorola which had one of the best ergonomics. Fast forward to present, and we have been hearing a lot of rumors suggesting that Motorola is bringing the Razr back into the fold. The Motorola Razr Foldable is supposed to come with a 6.3-inch screen which will fold like the Razr phone of yesteryear. If you are excited about the Razr foldable phone, you will not have to wait much longer. The Lenovo-owned Motorola is about to launch their foldable phone this fall.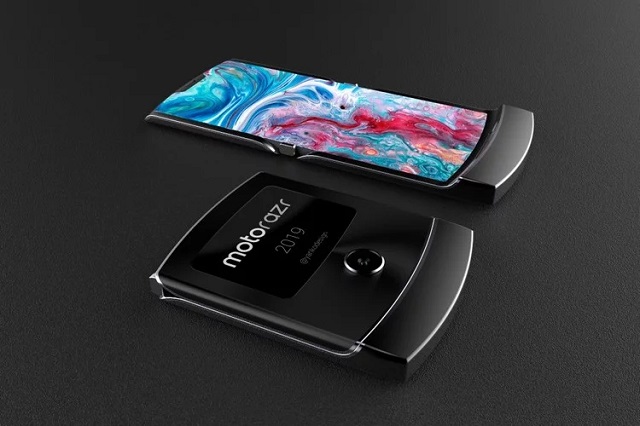 Expected Release Date: Fall, 2019
Expected Price: €1500
4. Apple Foldable Phone
As always, Apple is pretty secretive about its projects and so far they have not announced anything on foldable phones. But a series of patents filed by Apple shows a completely different picture. Apple is developing a highly advanced foldable phone which includes many folds and hinges. In fact, the Cupertino based company is creating lots of new materials like advanced lubrication system to hold the display together. Apple has also developed a new fabric for housing the iPhone in a foldable body. It's clear that Apple is definitely building a foldable phone, but the question remains, when will Apple's foldable phone be available to the masses? You can only anticipate, but late 2021 will be a safe bet.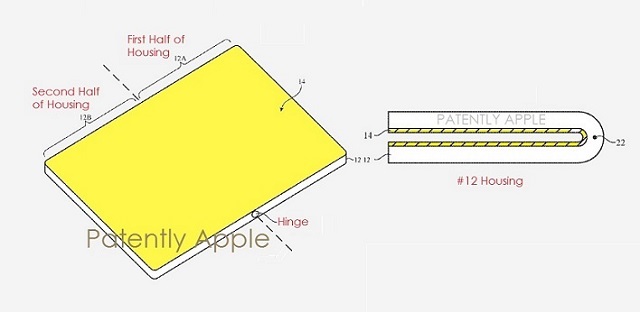 Expected Release Date: 2021
SEE ALSO: 7 Best Nintendo Switch Alternatives You Should Try
Pick Your Favorite Foldable Phone
So that was our list of best foldable phones that you can buy right now. As we went through the article, we can see some of the foldable phones have been announced and those devices will be available commercially in the next few months. Apart from that, some foldable phones are in the development phase and you can expect the official launch early next year. Nevertheless, one thing is clear that foldable phone will usher a new way of interaction with smartphones and we are really excited to experience it. But, what do you think? Do let us know your opinion in the comment section below.