Nintendo Switch is what you need to light up your mood or shrug off Monday blues by indulging yourself with exciting games. The stylish video game console is all the rage among gaming aficionados thanks largely to the unique ability to deliver stunning handheld graphical quality while effortlessly donning the role of a top-notch home console. That being said, despite being such a cool game console, it can't claim to live up to everyone's taste. While some may not like the split D-pad that at times feels a bit inconvenient to deal with, others might find the right analog stick placed too oddly. Not to mention, there are many folks who consider the game console too pricey. Well, if you are one of those who are yet to be charmed by the video game console or looking for something cheaper/more exciting, this roster of the best Nintendo Switch Alternatives of 2019 has you fully covered.
Best Nintendo Switch Alternatives in 2019
Though Switch is way ahead of the pack on many aspects, there are quite a few rivals that can give the video game console a run for its money. So, whether you are hunting for an elegant handheld console or itching for handsome consoles, you have got multiple options to put your hands on. Oh yes, there are also quite a few players designed to take your gaming to the all-new level. So, let's dive right in (along with me) to explore the best Nintendo Switch alternatives.
Best Nintendo Switch Alternatives for Handheld Gaming
1. Nintendo Switch Lite
Should you wish to get a cheaper and lighter alternative to Nintendo Switch, look no further than "Nintendo Switch Lite". The brand new game console (all geared up to launch on September 20) looks pretty compact that makes it well-timed for on-the-go gaming. Unlike Switch, Lite has got the Joy-Con controllers fully integrated which makes it a fine bet for casual and younger gamers.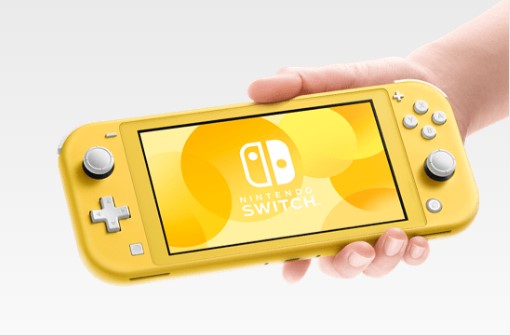 As compared to Switch's ultra-large 6.2-inch display, the Lite sports a bit smaller 5.5-inch screen that is up to the mark. Besides, it also comes with a D-pad style control pad that can let you get on top of your games with aplomb. Though it's not designed for tabletop experience, you can fill up the void by pairing it up with a super handy accessory.
On the battery life front, the Nintendo Switch handheld can run up to 7 hours at one charge. What's more, you can choose it in three variants: yellow, grey, and turquoise. As for price, it comes at $199.99 – that is a good $100 cheaper than the original console. For someone who is looking for exclusive handheld gaming experience, Nitendo Switch Lite is one of the best Nintendo Switch alternatives you can buy,
Buy From Amazon: $199.99
2. Nintendo 3DS XL
When you talk about one of the best handheld consoles, Nintendo's 3DS XL comes into the picture straight away. And rightly so as the gaming console is right on the money on many aspects. Just like the all-new Switch Lite, it also looks pretty lightweight and feels comfortable in the hands. Therefore, you can use it to play your favorite games for hours.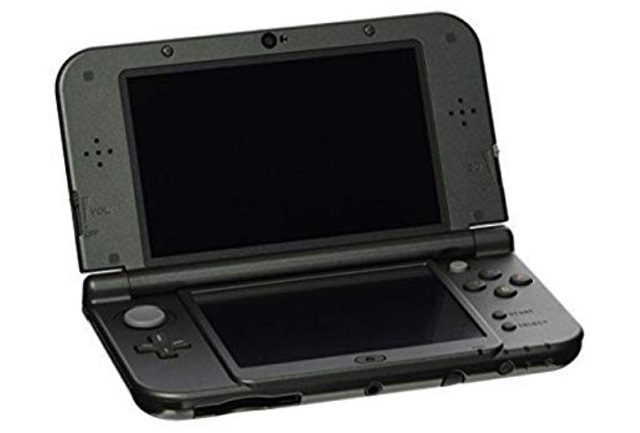 3DS XL comes with a C stick for much-improved controls. The built-in amiibo compatibility and NFC support further enhance its reputation as one of the cheapest Nintendo Switch alternatives. Furthermore, this handheld can let you play all the Nintendo 3DS games at will. As it also has parental controls, you will be able to restrict 3D mode for children (6 years old or under).
Lastly, 3DS XL can deliver up to 3.5 – 6.5 hours of battery life which is not bad as compared to refreshed Nintendo Switch that promises 4.5 – 9 hours of battery life.
Buy From Amazon: $154.99
3. LYRA | Handheld Game Console
If you love playing classic games then you are going to love this handheld gaming console. Dubbed as "LYRA" this gaming console promises to bring the history of gaming in your palms. Basically, this handheld console will be able to emulate all the consoles of the classic era thereby allowing you to play games that were supported on those consoles. Powered by Raspberry Pi CM3L, LYRA is not just meant for playing games as it can also act as your personal computer and entertainment system at the same time.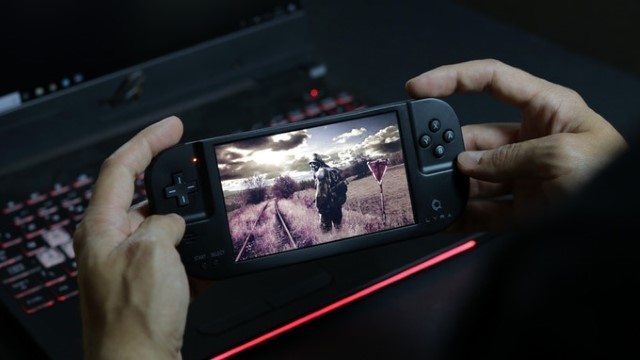 Talking about the technical specs, the LYRA handheld console is being powered by the Broadcom BCM2837B0, Cortex-A53 (ARMv8) 64-bit SoC which is 1..4GHz 64-bit quad-core processor. It will come with 1GB of RAM and a 5″ TFT LCD with a resolution of 800 x 480 pixels. As you can see, LYRA is not very powerful, however, its enough for playing the kind of games that it supports. LYRA is currently on Kickstarter where it has raised the required money many times over. So, we are hoping that it will come to market soon. If you pre-order this console, you can get it for 30% off.
Buy from Kickstarter: £149
4. Google Stadia
What about getting a cloud gaming service? Should you wish to make your gaming more thrilling by streaming video games up to 4K resolution at 60 frames per second (35Mbps for full 4K HDR/60fps), "Google Stadia" has to be your best bet. To me, what makes this gaming service stand out is the ability to let users play top-notch games without the need to have expensive gaming equipment. Yeah, you heard it right!
All you need to get started with a videogame is just a browser tab – without even having to install a game. Another thing that sets it apart from the rest is Google Stadia's cloud computing power that is equivalent to a game console rocking at 10.7 GPU terraflops – more than the PS4 Pro and Xbox One X combined! From what I can see it's going to be a huge game-changer.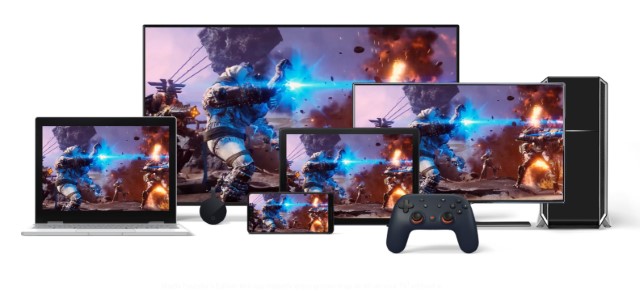 Powered by Google's own data centers, the service will support desktops, laptops, tablets, and smartphones (only Pixel phones initially). Not to mention, you don't need to spend plenty of bucks to buy a game console. Unlike Microsoft's Xbox, Sony's PlayStation, and Nintendo's Switch, Google Stadia's processing is handled "in the cloud" itself. Keep in mind, it will set you back by $9.99/month.
It's all geared up to launch in November in 14 countries including the US, Canada, the UK, and Europe. If you want your Switch alternative to deliver you an amazing cloud-based gaming experience, line up for Stadia – without any delay!
5. iPad
I know, I know, most of you didn't see it coming, did you? Let me tell you that the iPad is by far the best tablet in the market. Powered by A12X Bionic, Apple's tablet is wicked fast. So, it doesn't matter whether you want to take on action-packed multiplayer games or desire to take thrilling racing games for a long ride, the iPad can seamlessly fit into your taste.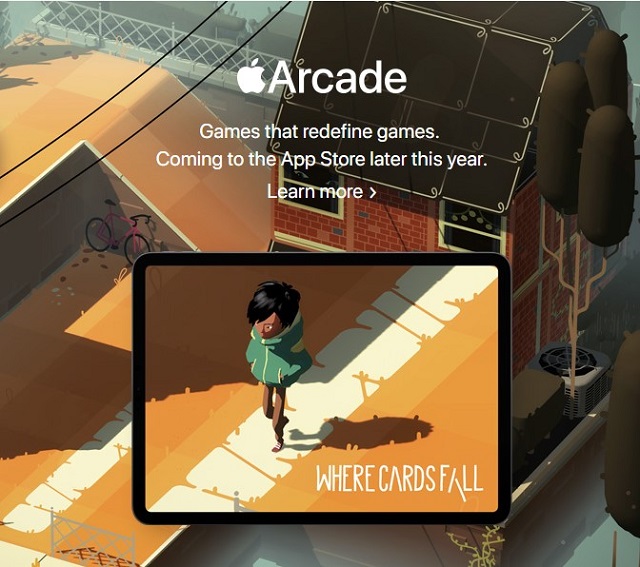 With the introduction of iOS 13 (iPadOS 13), the tablet also supports PS4 and Xbox controllers. And with the monthly subscription of Apple Arcade (all set to launch this fall at $4.99/monthly), you can access hundreds of paid games without any restriction. So, should you think of getting one of the best Switch alternatives that have beastly power and let you play tons of games elegantly, iPad can be more than a safe bet for you.
For me, the best part is that the iPad Pro is versatile which means that you don't have to carry multiple devices. You can carry your iPad Pro and play games, answer emails, watch Netflix and YouTube (something that's missing on Switch), and do so much more. If you are not looking to play AAA titles like Zelda or Doom, the iPad Pro is the most versatile Nintendo Switch alternatives that you can buy right now.
Buy From Amazon: Starts at $799
Best Nintendo Switch Alternative Consoles
1. Microsoft Xbox One S
"Xbox" is the sort of video gaming console that never fails to charm us. Right from the day I first put my hands on this console (a few years ago), it has continued to live up to my taste. To me, the best part about it is the more personalized gaming experience which makes it a notable competitor of Nintendo Switch. The excellent graphics with a high-dynamic-range is designed to get the most out of your games.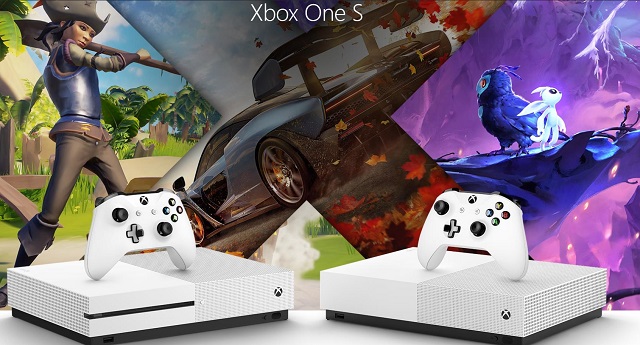 Just like Switch, it also offers cloud storage to ensures all of your games and saves stay safe and easily accessible whenever you want to get them back. If you wish to liven up the gaming experience even further, you can get the Xbox Game Pass to access high-quality games at $9.99/month.
But this software is not just about gaming. You can also use it to stream 4K Ultra HD video on Netflix and other streaming services. Besides, it will also let you watch movies with stunning details using the built-in 4K Ultra HD Blu-ray.  We all know that that while Nintendo Switch brings best of both the world, when it comes to console gaming experience, it's not powerful enough to give you a 4K immersive gaming experience. If you really want to enjoy gaming at its best, Xbox One S is one of the best Nintendo Switch alternatives you can buy right now.
Buy From Amazon: $214.99
2. PlayStation 4 Pro / Slim
I guess you had been waiting for PS4 to finally make a foray into this roundup, hadn't you? It has consistently been one of the best selling game consoles in the world. Therefore, it deserves to be rated as a noted substitute for Nintendo Switch. When it comes to getting the desired crispness out of games, PS4 is slightly ahead of its counterparts.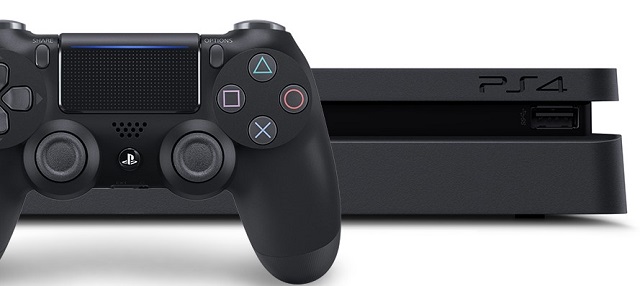 Depending on the model you choose, you will get up to 1TB of storage to keep all of your games secure. So, if you think that the 32GB of minuscule internal storage offered on Switch isn't able to accommodate all of your games, PS4 could be an ideal answer to your needs.
Moreover, it also offers you an ever-growing library of a number of virtual reality games. So, if you have a liking for VR games, they will easily win you over. Beyond gaming, this console can also let you stream videos, movies, and TV shows to spice up your showtime.
Buy From Amazon: $363.99 – PS4 Pro / $284.79 – PS4 Slim
3. Super NES Classic
Are you looking for a Nintendo Switch alternative that could let you play retro games? If your answer is yes, Super NES Classic has to be your top pick. Sporting the appearance of the home consoles that used to be very popular in the 1990s, the console can be a great choice, should you wish to turn the clock back and resurrect retro games.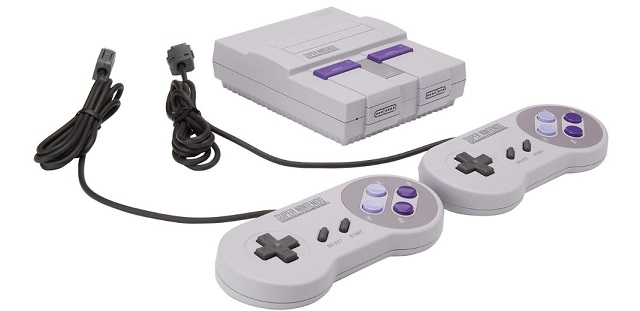 With this console at your disposal, you can play classy 21 games including the very popular Starfox 2 that were all the rage during the 1990s. What's more, the bundle also boasts some of the most exciting 2-player games of that era including Super Mario Kart and Street Fighter II Turbo: Hyper Fighting. One of my favorite features of this console is the new demo mode that replays the saved suspend points. Besides, it also supports the Classic Controller and Classic Controller Pro accessories so that you can amp up gaming.
Buy From Amazon: $139.99
SEE ALSO: 20 Best Nintendo Switch Accessories You Can Buy
Pick Out the Best Nintendo Switch Alternatives
So, that concludes my lineup of the top rivals of the Nintendo Switch. Of course, none of the contenders mentioned above can go neck and neck to what Nintendo's video game console has to offer, they have got most of the things covered to light up your gaming big time. Let me know your valuable thoughts about my picks and the ones that are ready to rock your gaming spree!