Games sure are fun, and the iPhone, with its powerful processors, and the new Metal API, makes for a great device to play games on. I especially love to play the racing games on the new iPhones as their almost bezel-less display along with super fast processor ensure a thrilling experience. However, with the App Store's huge catalog of games, choosing the best racing games can be quite a task. So, if you're looking for the best racing games to play on your iPhone, here is our list of the 10 best racing games for iPhone you can play in 2019.
Best Racing Games for iPhone in 2019
1. Asphalt 9: Legends
With millions of active players worldwide, Asphalt 9: Legends has grown to become one of the most popular racing games on mobile devices. This new title in the long-running series, in particular, brings some new elements to the table. In addition to the eye-popping automotive tricks and an assortment of cars, Asphalt 9: Legends also brings a gameplay element called "Touch Drive" which makes up for a thrilling ride.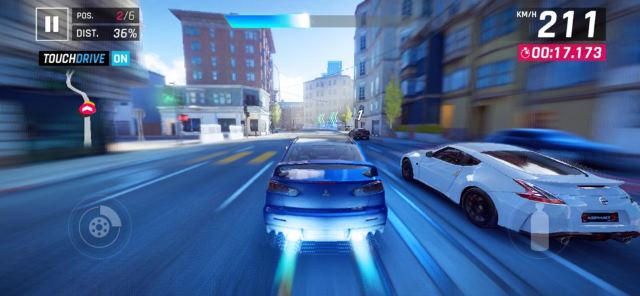 With the new Touch Drive mode enabled, all you have to do is take care of nitro boost and drifting. Yes, the car will automatically accelerate and turn for you. As always, you can also unlock and customize more vehicles by scoring more wins either in the multiplayer or the campaign mode. The game animations are super fun and the iPhone XS never drops a phone even at the highest quality which makes the game shine. It is one of the best if not the best racing games for iPhone that you can download.
Download Asphalt 9: Legends (Free,  with in-app purchases)
2. CSR Racing 2
CSR Racing 2 is straight up one of the best drag racing games out there. The game lets you dive into some sweet urban drag racing gameplay with incredibly good-looking visuals. CSR Racing 2 lets you play either the single-player campaign or lets you lock horns with other players in online multiplayer battles.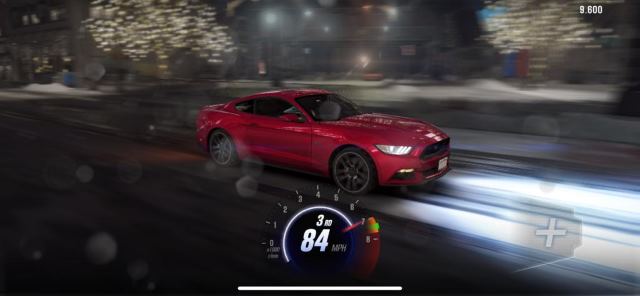 Since CSR Racing 2 is all about drag racing, you don't really have to steer much in the game. Your fate is decided by how precisely you start off each race and shift through gears. The game also lets has neat customization options. You splurge in-game money to tweak the car's paint job or customize your car's rims to match its interiors. Overall CSR Racing 2 is an incredibly fun racing game to play, and deserves to be on all the best racing games for iPhone list.
Download CSR Racing 2 (Free, in-app purchases)
3. Gear.Club – True Racing
Eden Games, the studio behind Gear.Club, is popularly known for bringing out games like Test Drive Unlimited on consoles and PCs. So, it's hardly a surprise that Gear.Club has made it our list of best racing games for iOS. Right off the bat, the game looks gorgeous regardless of the iOS device that you're playing the game on.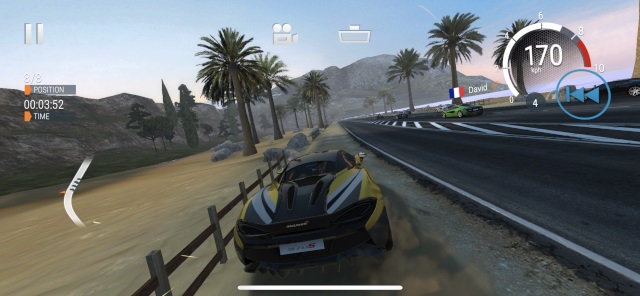 Coming to the gameplay itself, Gear.Club takes a simulation-style approach that coupled with a free-to-play model. You'll be dealing with a roster of some of the best racing cars in the world, and they look just as exotic as they look in the real world. You'll also have to fine-tune your car if you want to stay on top of your game while competing with some elite players. The game offers a really good campaign mode that's packed with action and you can also check out the event if you are up for some fast-paced action.
Download Gear.Club (Free, in-app purchases)
4. Reckless Racing 3
Reckless Racing 3 is the sequel to the well known "Reckless Racing, and Reckless Racing 2" series. The game keeps the same gameplay as its predecessors, and is a lot of fun. There are a number of game modes that you can play, including the "Career" mode, as well as "Arcade". In the arcade mode, you need not worry about the car you have, or any upgrades to it. You simply need to end up on the podium, in order to unlock the next levels.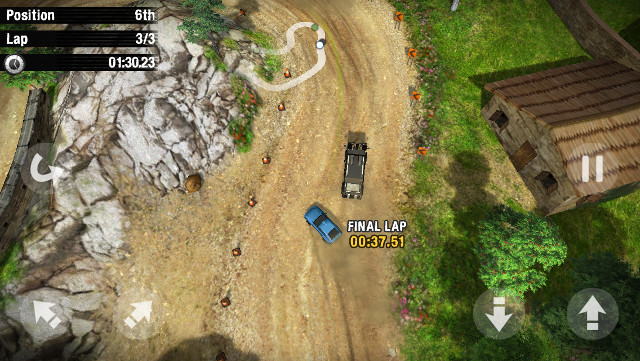 Quite simply, if you're only looking for straight-up casual fun, then Arcade mode is meant for you. However, the career mode offers a lot of features that one would expect from a full featured racing game. You can buy new cars, upgrade existing cars, and do a lot more in the "Garage". You need to keep your car performing well, in order to progress through the career mode. The graphics in the game are quite nice to look at, and the gameplay itself is a lot of fun. It did take me a couple of races to get the exact turning mechanism right, but once you get past that, you'll love the game. It is one of the hardest, funnest, and best racing games for iPhone that you can play.
Download Reckless Racing 3 ($2.99)
5. Real Racing 3
Real Racing 3 is a very realistic looking racing game from Electronic Arts. The game starts off with a tutorial, where you learn how to handle a car, and make it through sharp corners. There is no nitro in the game, at least not when you start off. The graphics in the game look very real, and the handling of the cars is exceptional. People who like realistic looking games, where they race cars on a track, instead of out on the street like Asphalt 8, will surely find this game fun. Inside the game, you get the option to switch camera angles between "cockpit", "first person", and "Third person" cameras.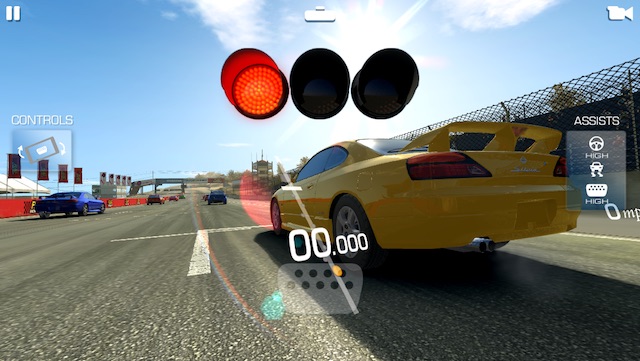 The game comes with a career mode as well, where you start off with a car, and you need to win races in different segments, to earn cash for buying new cars, and upgrading your existing ones. The logic is pretty much the same as other racing games. The cars automatically handle braking when approaching turns, and drifting if you turn them too sharply. However, you can tap anywhere on the screen to manually brake, should you find the need for it. The game is free, and you should definitely try it out for some realistic looking races on your iPhione.
Download Real Racing 3 (Free, in-app purchases)
6. Asphalt Xtreme
Asphalt Xtreme is another "Asphalt" game from Gameloft that takes the racing off the streets. The game is full to the brim with off-roading vehicles that you can buy and get racing off the roads. The game comes with 35 vehicles ranging from buggy, and pick-up trucks, to a monster truck, as well. So, no matter what your preference in off-roading vehicles is, you'll find a fit for you. Similar to Asphalt 8, the game has a garage where you can customize, and upgrade your vehicle, to make it uniquely yours, and to increase its power.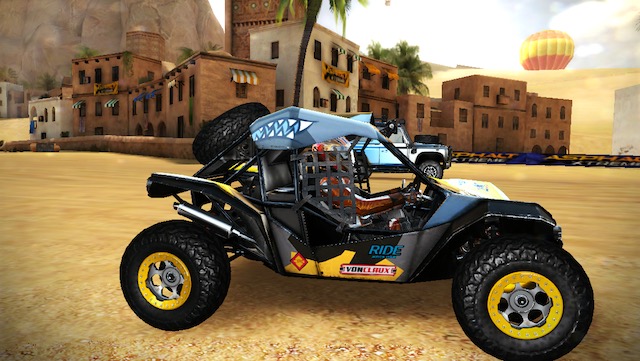 The game also comes with a multiplayer, similar to what we saw in Asphalt 8: Airborne. The multiplayer mode allows users to play head-to-head with other players, either on local WiFi, or over the internet. The game also includes online events, that a player can participate in to try and unlock advanced upgrades, or get new cars at a fraction of the price. All in all, the game is definitely a lot of fun to play, and will keep you engaged for hours. The graphics are amazing, and the action is superb. You'll surely get lost in the world of Asphalt when you play this game. The best part? It's free, so go ahead and download it right now.
Download Asphalt Xtreme (Free, in-app purchases)
7. Need For Speed: No Limits
Need For Speed is a popular franchise when it comes to racing games, and the Need For Speed: No Limits for mobile is no exception. From challenging races to an exquisite line up of cars, Need For Speed: No Limits has pretty much you can ask from a racing title.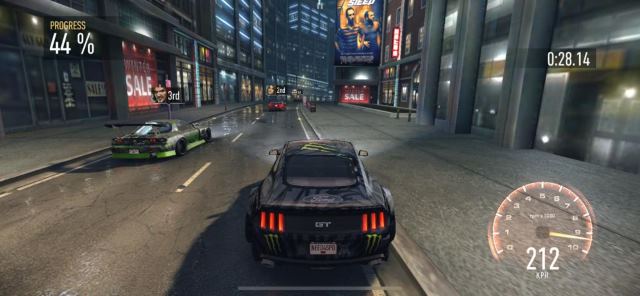 While you don't necessarily have to be an expert driver, a little drifting and drafting skills will definitely give you an edge over the other players. Need For Speed: No Limits is available as a free-to-play title, you can choose to splurge on in-app purchases to buy upgrades or customize your wheels.
Download Need For Speed: No Limits (Free, in-app purchases)
8. Trials Frontier
Trials Frontier is a very different kind of racing game, when compared to the rest of this list. For starters, it's bike racing. But that's not the difference I was talking about. Trials Frontier is a racing game with a story. In the game, you start off simply riding through tracks, while the game teaches you the basic controls. Later, the story begins, and you start off at a village, where the people need your help against another biker. You can visit different places in the village, and find people who will then give you missions to complete on your bike. On your way, you will meet the antagonist of the story multiple times, and your only aim, is to beat him on the track.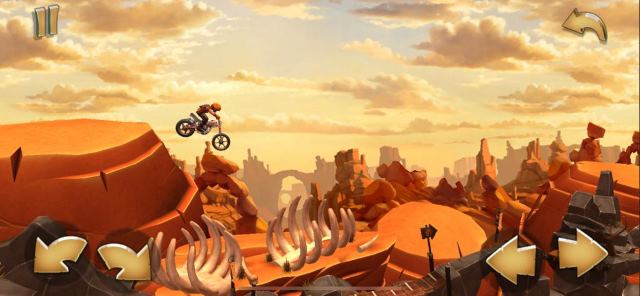 The game is really very well balanced, and it requires quite a lot of concentration to play. You need to be aware of when to accelerate your bike, and when not to. You're also in-charge of leaning forward, or backward on your bike, to make sure you land properly after taking one of the many jumps in every track. The single player campaign gets a bit repetitive after a while, but the game itself is still kinda fun to play.
Download Trials Frontier (Free, with in-app purchases)
9. Traffic Rider
If you want to get a taste of arcade-style motorcycle driving, then Traffic Rider is the game to play. The game is a bit old, but it's one of the best first-person motorcycle game on the App Store. It even made it to Apple's Best of 2016 list.
As the name suggests, Traffic Rider sees you as a bike rider who rides through congested traffic. Your objective is to blaze through the traffic without hitting vehicles on the way, for which you'll be rewarded points. You'll get a bigger bonus for dodging oncoming traffic. You can use these reward points to buy new motorcycles or upgrade your existing whip. Traffic Rider offers an exciting career mode that offers a variety of fun missions and game modes that worth playing.
Download Traffic Rider (Free, in-app purchases)
10. GRID Autosport
Lastly, we have the GRID Autosport, which is the only paid game in this list. It's one of the best racing simulator game out there and we think it's absolutely worth the asking price. The game takes full advantage of the iPhone hardware to deliver sleek console quality graphics.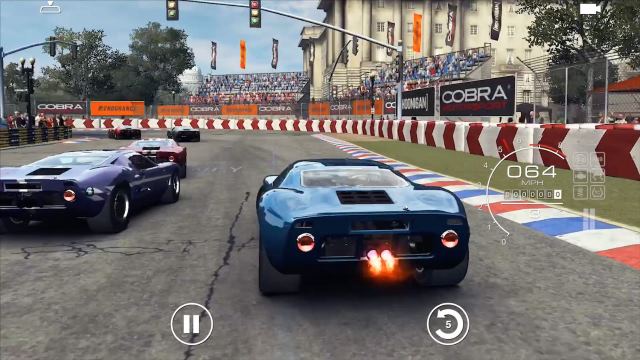 GRID Autosport also lets you dip your toes into a variety of different race modes that range from street racing to endurance, with some of the best racing cars. The best thing about GRID Autosport is that it also offers scaling difficulty, which makes it accessible to both casual and hardcore gamers alike.
Download Grid Autosport ($9.99, in-app purchases)
SEE ALSO: 10 Best iPhone Camera Apps You Should Use in 2019
Play These Best Racing Games for iPhone Right Now
These iPhone games are bound to keep you engaged for a long time. Whenever you're bored, or simply waiting for that friend who's always late, why not pick up your phone, and get racing? As always, if you know of any other best racing games for iPhone that you think deserve to be on this list, do let us know in the comments section below.