As the omnipresent COVID-19 doesn't seem to be ending soon, self-quarantine has become the need of the hour. Desperate times call for desperate measures and social distancing seems to be the right weapon to throttle the pandemic. I would be lying if I said that I didn't find the social distancing loathsome given that hanging out with friends and shopping have long been my favorite indulgences. But with time, I have made peace with isolation, discovering ways to stay negative (no more +Ve greeting) and more importantly keep myself entertained by streaming a boatload of fascinating videos and fulfilling the dream of learning music. With a host of cool music learning apps at hand, the isolation has suddenly turned out to be a blessing in disguise. If the long-cherished wish of mastering music still drives you crazy, it's time to explore the best iPhone and Android apps to learn music during the self-quarantine.
Best iPhone and Android Apps to Learn Music (2020)
They say, "Well begun is half done." Therefore, a couple of handy tips about getting a good start would be the right way to go.
So, How to Get Started with Music Learning?
These music learning apps for Android and iOS come with a structured program so you can begin on the right note, with the right chord, and of course with the right pitch. Just like a personal tutor, the app will keep a close watch on your progress and offer the needed feedback to help you improve. That's not all, it also offers some coveted rewards to keep your adrenaline going. So, what's stopping you from picking out a guitar or a piano and singing out your favorite songs?
1. Yousician
For getting a good hang of music, I would recommend you to get started with Yousician. The app covers several notable aspects including piano, guitar, ukulele, bass, and singing and can work as a music teacher in helping you master the tricks of the trade. Probably the best part about this app is the ability to let users play thousands of songs on the real instruments. And with instant feedback on the accuracy and timing, it keeps you on track.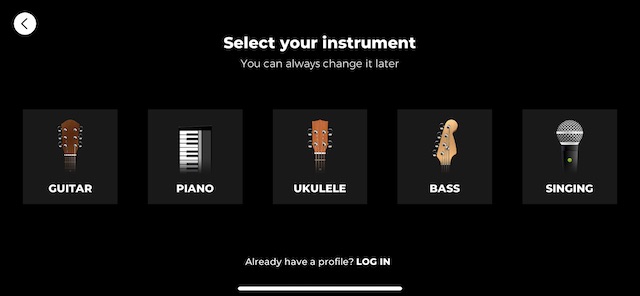 Designed by expert music teachers, the curriculum features step-by-step video tutorials so that you can watch them and learn at your own pace. So, whether you are a beginner, intermediate or already into the advanced stage of learning, it can prove to be quite helpful to you. On top of all, the gameplay where you can lock horns with your friends in a weekly challenge brings plenty of fun into learning. Therefore, chances are pretty high that your high pitch will continue to look for improvements.
Install: iOS and Android (Free, in-app purchases available)
2. Vanido: Learn to Sing
If you are willing to master singing with real-time visual feedback, "Vanido" can be the right answer to your wish. The app offers a fully personalized music learning experience with daily lessons. As each exercise is goal-based, you can practice it to improve each pivotal aspects like head voice, chest voice, and flexibility. Just like a personal tutor, the app also offers the needed tips so that you can bolster your timing and also figure out when you tend to go off the pitch.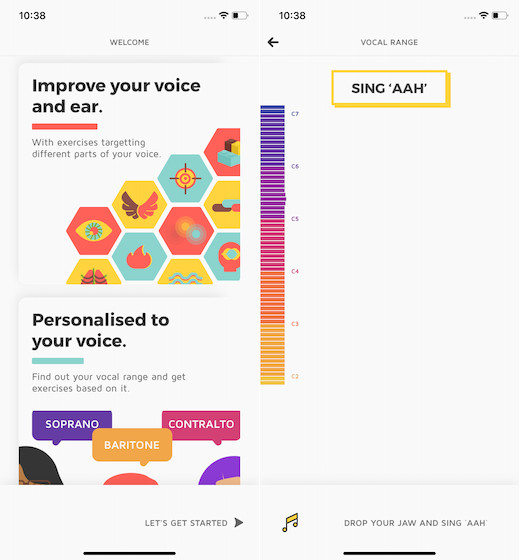 Another department where Vanido has looked up to the task to me is tracking progress. So, you can stay in the loop with how well you are performing and also track down the shortcomings that are preventing you. To bring more fun into learning music, you can set challenging goals and back yourself to achieve them. Considering these appreciable features, Vanido can easily stake the claim of being a top music-learning app for iOS.
Install: iOS (Free, in-app purchases available)
3. Piano – Play Unlimited Songs
For the folks who have a huge penchant for piano, this app seems to be a go-to platform. Featuring a huge catalog of songs, you can choose your favorite songs to play from a variety of genres such as rock, pop, kids, pop, rap, and more. As the new songs are added regularly, chances are pretty high that you will always have something out-of-the-box to try out. Not just that, you can even invite your buddies for a fun-loving duel and give your best to run away with the title of the future pianist.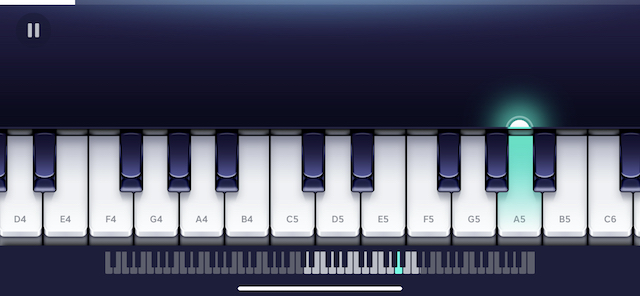 One of my top picks of this app is the ability to play a song at the preferred difficulty level such as beginner, intermediate, and advanced. From what I have experienced, it makes a tad easier to learn the nuances of the piano. Based on your goal, you can practice chords at your own pace and create cool music. As for the rules, it's as straightforward as it can ever get. Simply, the better you perform at playing songs, the more scores you get. And with the high scores come a ton of lucrative rewards!
Install: iOS (Free, in-app purchases available)
4. Piano Academy
Yet another app that can let you master the piano at your own pace. The app comes with a super handy touch keyboard so that you can get the real feeling. Plus, it boasts one of the largest libraries of tutorial videos which can help you practice theory topics like staff, chords, notes, and more. Courtesy simple explanations, getting a good grip on each note shouldn't be a big ask.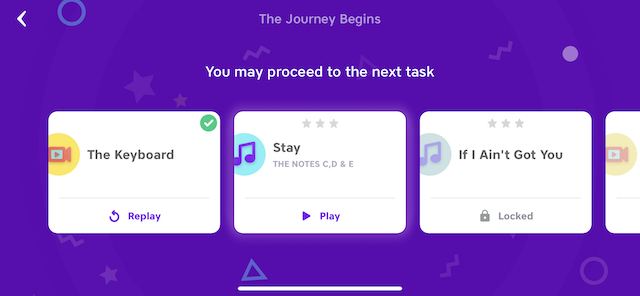 Another feature worth noting is the real sheet music that lets you practice playing a variety of tunes and that too with the desired flexibility. From time to time, the app keeps on offering tips to enhance your skill and also get rid of the flaws. But what makes it a cool music learning asset is a special collection of fun games that are designed to train your senses like musical hearing, hand-coordination, and your sense of rhythm.
Install: iOS (Free, in-app purchases available)
5. Learn Guitar with Uberchord
If guitar learning is what you are after, you shouldn't fail to try out this app from Uberchord. What makes it stand out is a well-structured curriculum that teaches chords, rhythms, and songs in a systematic way. Featuring well over 200 titles, the app has got you fully covered as far as variety is concerned. And with a highly responsive instrument at hand, you can play guitar to your heart's liking.
For better control, learn each part separately. And when you have got a good hang of the whole song, go for the full drill. As you progress, the app adapts to your taste and also offers tips to help you improve. Thanks to the better insight, you can easily spot the areas which need more attention. Knowing that finger correction plays a vital role in mastering the guitar, the app offers visual feedback as well. In a nutshell, Uberchord can be a great asset for learning the nuances of the guitar.
Install: iOS (Free, in-app purchases available)
6. Read Music
If improving the music sight-reading is what on the top of your mind, look no further than "Read Music". The app may seem pretty light but comes with dozens of lessons to let you practice several pivotal aspects including rhythm, melodic and more. Since each exercise is bite-sized, you won't find it tough to spare time for it even during hectic schedules. So, I don't expect any more excuses for not being able to catch up with your hobbies.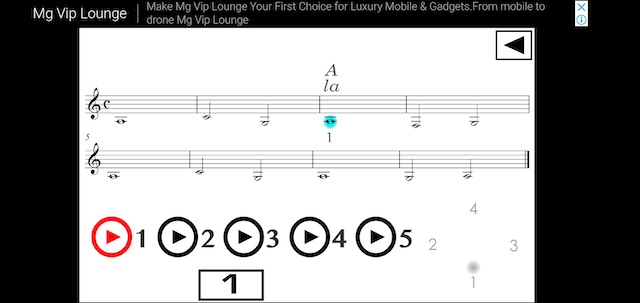 Being goal-based, each exercise puts special emphasis on improving specific aspects of music sight-reading. One of my favorite features of this app is a nice-collection of melodic reading exercises for piano and keyboards as they make learning music a joy. Besides, there are also some well-crafted exercises for improving the ability to recognize notes in the staff.
Install: Android (Free)
7. Flowkey
When you have the luxury of a big library with a wide range of songs, piano learning becomes a treat. Loaded with an enviable collection of songs, Flowkey promises to be a top bet for beginners or those who want to learn piano without having to deal with complexities. Better still, the app works with both a real piano and keyboard, which is nice from the flexibility point of view.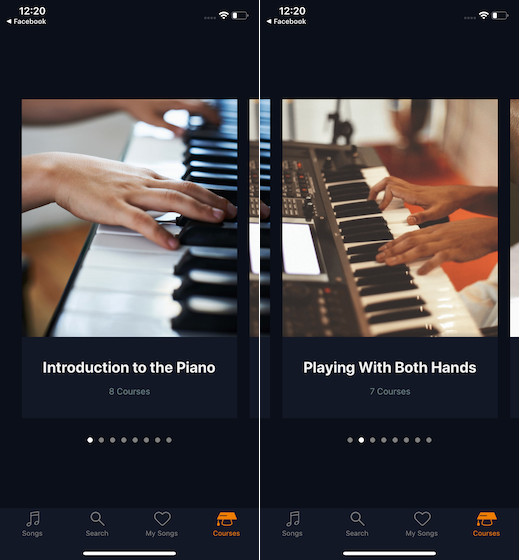 As someone who always prefers to have clear instructions, I have found Flowkey's library of tutorials really impressive. Guided by professionals, they focus on every subtle aspect and also offers the option to choose the desired level: beginner, intermediate, and pro level. Following the set rules and clear instructions, you can reach your goal or for that matter become the most sought after pianist in your town.
Install: iOS and Android (Free, in-app purchases available)
8. Justin Guitar Beginner Lessons
There is a lot to like in this guitar learning app. First and foremost, the app provides a fully structured course designed to teach basic guitar chords, strumming patterns, fingerpicking patterns, capo, chord changes, scales, and guitar tabs. As a beginner, you will find the course quite helpful. Under the real guitar coach Justin's guidance, you can complete more than 50 lessons.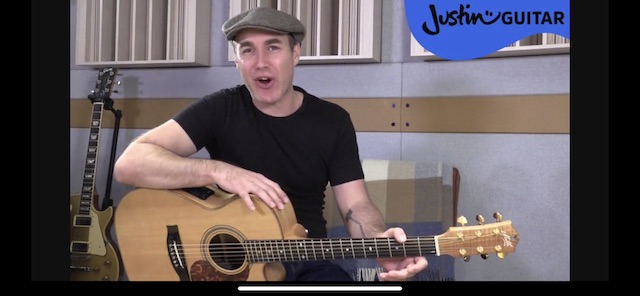 Featuring a self-assessment system, the app makes it pretty simple to track guitar improvements. As for the song collection, the app has looked at par to me courtesy a compilation of over 1000 hit songs. So, whether you want to tune into rock music or get the taste of pock music, it can live up to the billing.
Install: iOS and Android (Free, in-app purchases available)
9. Music Theory with Piano Tools
Do you find it a bit difficult to get a hold of music theory? If yes, I would recommend you to give a shot to "Music Theory with Piano Tools". The app focuses on teaching the core concepts of music in a fun way. Thus, you can get through the lessons with ease and that too without stretching your mind. Furthermore, it also offers a better way to learn both the major and minor scales and their modes. With the useful music notes and intervals, it helps you practice smoothly.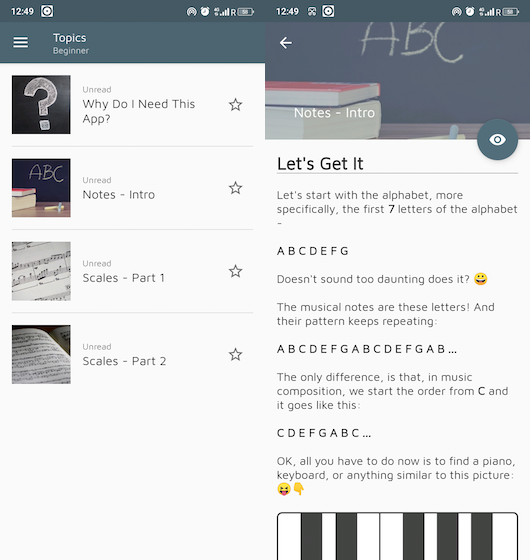 Install: Android (Free, in-app purchases available)
10. StarMaker
For all the passionate music lovers who aspire to be the next big stars in the music industry, StarMaker could prove to be a game-changer. Yeah, you got that right as the app boasts more than 50 million users globally and comes with a mammoth collection of both international and desi songs. From Ed Sheeran's "Shape of You" to Bellie Ellish's " Bad Guy", it's got you fully covered. So, you can choose from a variety of songs to sing along with the rolling lyrics.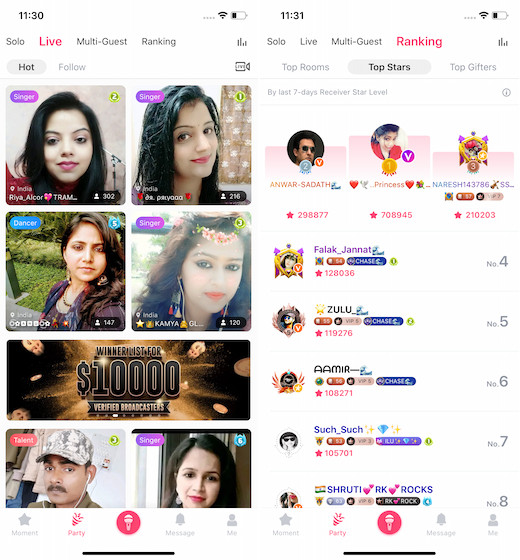 Well, the story doesn't end there as it also offers some handy tools to let you edit your recordings. And with funky voice effects at the disposal, you can add the x-factor to your songs so that they can stand out. For more fun, you can duet with your favorite artists or friends and share the recordings on social networking platforms such as WhatsApp, Twitter, and Facebook. Oh yes, based on your performance, the app also ranks you on the global leaderboard, which could compel you to sing karaoke songs with aplomb.
Install: iOS and Android (Free, in-app purchases available)
Choose the Top Best Music Learning Apps for Android and iOS
There you go! So, these are the top iOS and Android apps that can help you learn the nuances of music or for that matter become the next big star in the music industry. Hopefully, you have found your safe bet and already kickstarted the learning with the right pitch. But hey before you get lost into music, don't forget to share your thoughts with us. As we are talking about learning, I would also recommend you to check out language learning apps and online courses that you can master right from the comfort of your couch.