World of Warcraft is one of the biggest MMORPGs out there. It has a rich storyline, great gameplay, and an unending open-world that you can explore. However, the subscription model has made World of Warcraft a bit of a risky play for the newcomers. Even though it offers a free trial, many newbies just want a free game or just a one-time payment. There are also gamers out there who've played so much WoW that they want to change their tastes a bit and play something else in the same genre. Well, doesn't matter what your reasons are but if you're looking for MMORPG games like World of Warcraft, we are here for you. Here are the 15 best games like WoW you can play:
1. Shadow of Mordor (PC, Xbox One, PS4)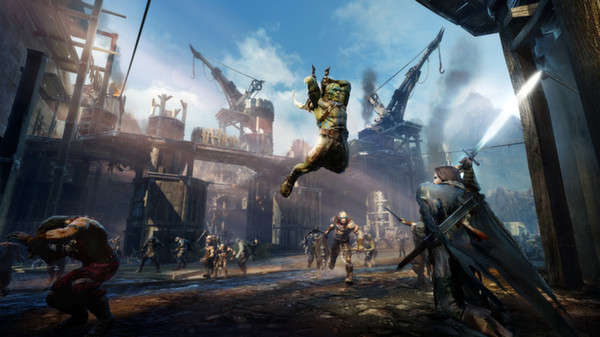 Middle Earth: Shadow of Mordor happens in the stunning universe of "The Lord of the Rings". This awesome book-inspired game happens between the events of The Hobbit and The Lord of the Rings. On the off chance, you haven't seen the motion pictures yet (which we definitely suggest you do), you ought to still try this game out if you actually prefer and appreciate open-world activity and adventures. You can explore the whole universe of LoTR and battle the detestable strengths of Sauron.
You play as a dedicated ranger whose entire family was murdered by Sauron and his dark forces. You've been resurrected to retaliate for your family. The character movement and the graphics are stunning and the RPG elements make the entire character progression really rewarding. If you are looking for a game that actually gives WoW a run for its money then Shadow of Mordor is definitely a must try.
Download ($19.99)
2. Neverwinter (PC, Xbox One)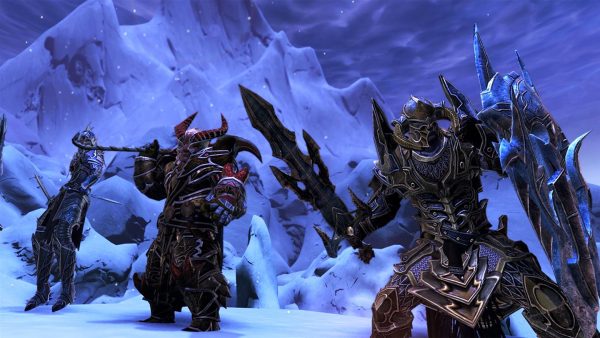 Dungeons & Dragons is a vast fantasy world where different creatures of magic and might live. There are dark forces and good forces clashing at every corner in this world. If you remember the old-school cartoons or the comics then you must know how amazing and immersive the world of Dungeons & Dragons can be. If you've been playing the table-top RPG then you are going to love Neverwinter because this game will let you experience that amazing world and explore it on your console or PC. Choose one of the provided races and embark on a magical adventure in the world of Neverwinter. This is the closest to World of Warcraft you would get on a console.
Download (Free)
3. Skyrim (PC, Xbox, PlayStation)
Skyrim offers a beautiful fantasy world filled with scary dragons and other monsters. The open-world in the game provides you with enough excitement and entertainment to keep you invested in the game for months. You get to explore this beautifully rendered world and complete quests. You will meet numerous interesting characters along your journey, some will help you in your missions, some will provide you with side-quests, and some will try to stop you in your tracks. You will meet a lot of resistance where you will have to rely on your combat skills. If you are looking for an exciting adventure in a beautiful world then Skyrim is the best game for you.
Download ($39.99)
4. Dragon Age: Inquisition (PC, Xbox One, PS4)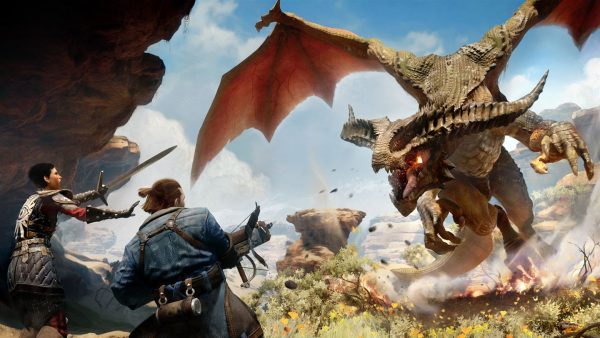 Dragon Age: Inquisition is one of the best games in the series in terms of gameplay and storyline. The world is being run over by demons that are coming through multiple breaches in the universe. Your character possesses the ability to seal these breaches and help fight the demons. Your job is to recruit new friends, forge new alliances, and destroy any and all demons that come in your way. Seal off all the breaches that are causing an unrest in the world's population and help keep your world safe from evil's domination. Choose a unique race for your hero with each race sporting unique sets of abilities and characteristics. Best of all, team up with your buddies in the online co-op mode to take on the evil forces together.
Download ($19.99)
5. Dark Messiah of Might and Magic (PC, Xbox 360)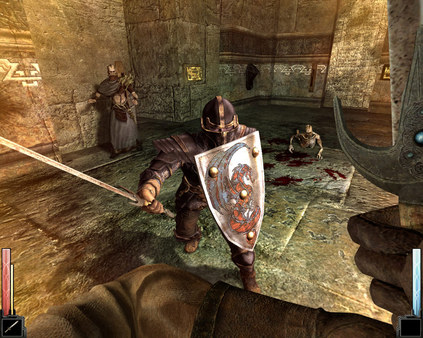 Dark Messiah of Might and Magic is a game that requires you to be patient and skilled in order to survive. In this game, you can't just brute-force your way to victory in every battle. This game requires you to turn your character into a skilled warrior and maximize their performance in their respective class. The combat system requires you to time your shots, otherwise, your shots won't do you any good in the combat. Try to complete all the quests and objectives to improve your character's stats. The game offers a great storyline with an impressive gameplay. All in all, a great alternative to World of Warcraft.
Download ($9.99)
6. The Witcher 3 (PC, PS4, Xbox One)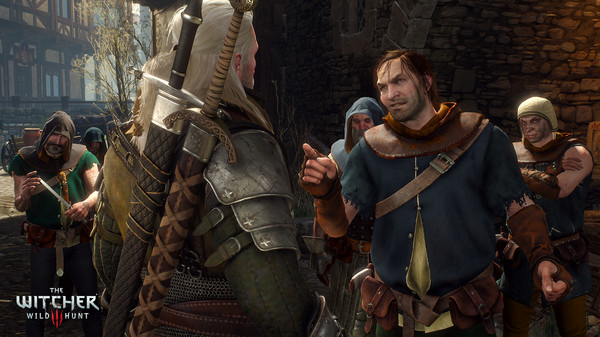 One of the best Role-Playing games out there right now. The Witcher 3 brings the Witcher series at the top of the RPG genre once again. The Witcher 2 was really good, but The Witcher 3 goes even further and one-ups its predecessor in terms of gameplay, storyline, and graphics. The combat system is fluid and the RPG elements are just amazing. The storyline is the main selling point of The Witcher 3. It takes you on a long journey across mysterious lands with Geralt, the protagonist. Use swords or your magical powers to defeat monsters. You don't need a list or an article to understand that this is a must play games.
Download ($39.99)
7. Dark Souls 2 (PlayStation 4, PlayStation 3, Xbox One, Xbox 360, Microsoft Windows)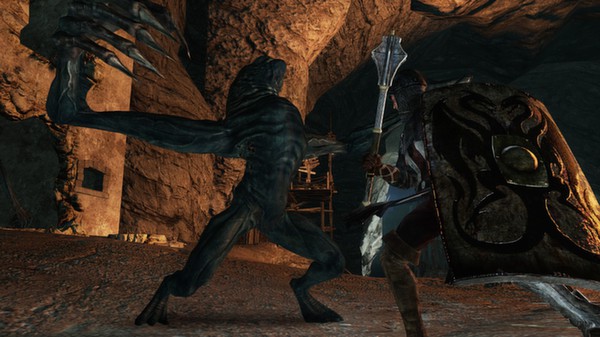 Do you like a challenge? Do you prefer video games that are hard and challenging? Well, Dark Souls 2 is exactly that, but multiplied by infinity. This game is really hard and anyone who takes on this game will know the wrath of Dark Souls 2. This is one of the most punishing and unforgiving games out there. You can't just steamroll everyone in your path and kill everything that moves because, in this game, you are the one gets killed, again and again. It's all about planning and thinking before you make your move in Dark Souls 2 or you will meet your maker in an instant. If you like a challenge and a serious adventure in the evil land then this is the game for you.
Download ($39.99)
8. Ryse: Son of Rome (PC, Xbox One)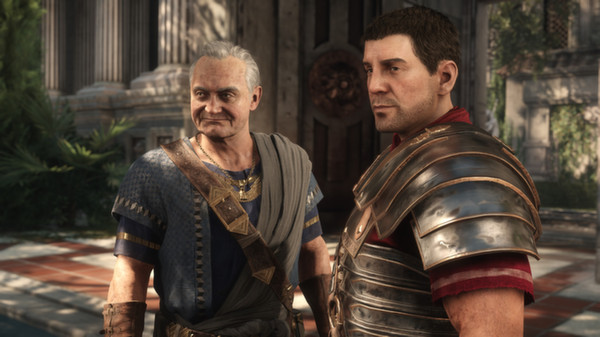 A beautiful game with aesthetically pleasing graphics. Ryse is a game about the Roman Empire where you start off as the soldier in the Roman army and you are looking for answers regarding your family's murder. It's your job to serve your empire and slay anyone who dares challenge you or your kingdom, but you also need to find the people responsible for the murder of your entire family. The gameplay is pretty simple, however, the story, on the other hand, is really deep and takes you back into the Roman history, Gladiators, kingdoms, battles, and everything that you watch in medieval movies comes to (virtual) reality in this game. The game offers beautiful graphics which make the gameplay even more immersive.
Download ($19.99)
9. Age of Conan (PC)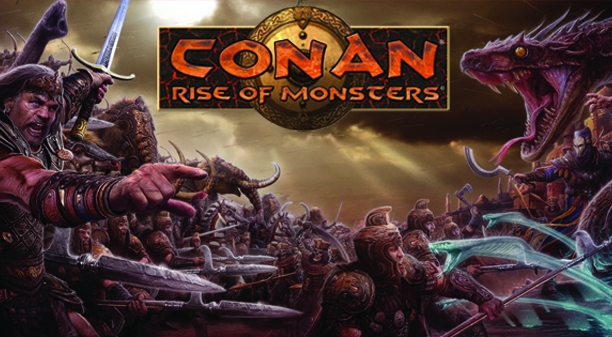 If you are looking for a free MMORPG game like WoW, Age of Conan is perfect for you. This game is loosely inspired by the novels of the same name. However, Age of Conan is a direct rival to the World of Warcraft and offers similar gameplay elements. You pick your favorite class with unique traits and abilities, explore the vast world, complete quests, gather resources, and upgrade your character's skills and equipment. You are free to choose your own destiny in this amazing game. Lead a life of a sorcerer or a stealthy assassin, it all depends on your tastes. Explore the legend of Conan in this amazing game.
Download (Free)
10. Final Fantasy XIV (PC, PS3, PS4)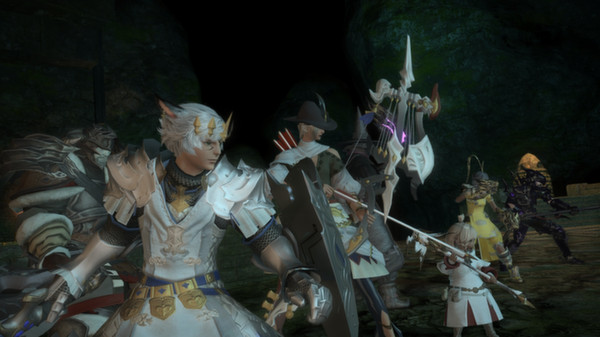 One of the most popular RPGs in the world. The game started on the Nintendo back in the old-school gaming era, however, now it has become one of the biggest RPG names in the industry. If you want a game that plays and feels similar to World of Warcraft, but looks even better with amazing graphics and great storyline then Final Fantasy XIV is the game for you. With unique different classes and races, this game offers one of the diverse rosters for you. Beat evil forces and upgrade your characters in this exciting journey in the fantasy kingdom. Final Fantasy XIV is a must play for all RPG fans out there.
Download ($9.99)
11. Rift (PC)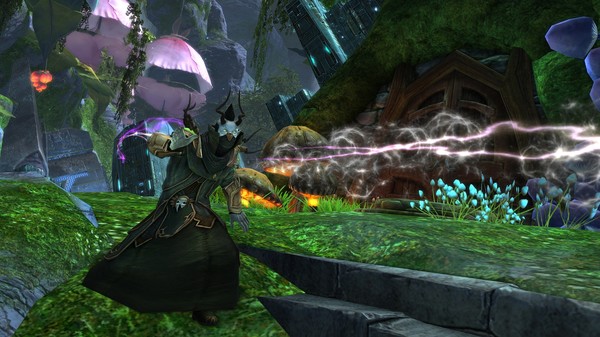 Rift is definitely one of the most interesting MMOs out there and it offers a lot of features and tools that it could be the potential World of Warcraft killer in a couple of years. Nevertheless, it's still one of the biggest MMOs out there because it has taken all the positive aspects of MMO games and mixed them into one exciting game that captivates anyone who tries it out. The game has two factions that are at constant war against each other and you must help your side in winning the war. It's similar to all other MMORPGs out here with character building and resource gathering. Apart from that, you must actively look for any Rifts in the world and close them before enemy start pouring out of them.
Download (Free)
12. Guild Wars 2 (PC)
Guild Wars 2 is not exactly the same as World of Warcraft, but it's for those people who are looking for a new experience with some new gameplay elements and a unique storyline. It offers nine unique classes with five different races. Each class bringing its own unique abilities and traits to the table. The customization options for your character are amazing which will let you customize your character completely according to your style. The graphics are beautiful and the game looks stunning on bigger displays. If you want a completely new MMO experience then Guild Wars is definitely a game for you.
Download ($29.99)
13. Lord of The Rings Online (PC)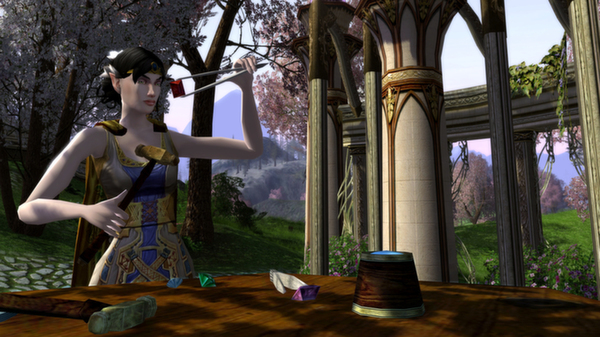 The name says it all. You don't even need any introduction as to what this game offers because if you are already an MMO buff then at some point of your gaming life, you must have wished to play or interact with the vast and mysterious world of the Lord of The Rings. Well, you don't have to rely on your imagination anymore because Lord of The Rings Online lets you join the crusade in this MMORPG where you get to explore and interact with the Middle-earth created by Mr.Tolkien. If you are a fan of the movies or the books then go ahead and give this one a try.
Download (Free)
14. Kingdoms of Amalur: Reckoning (PC)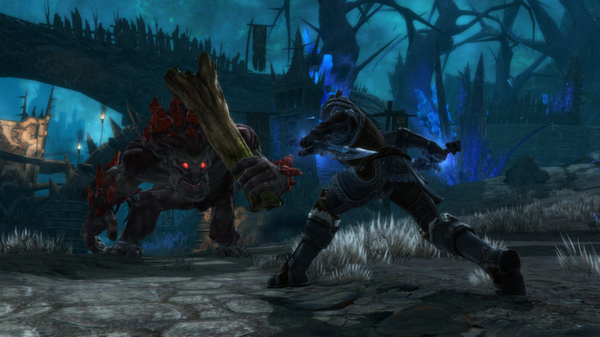 This game is the brainchild of some of the best minds including New York Times bestselling author R.A. Salvatore. This game takes you on an amazing journey where you come across magical beings and monsters. The game offers a lot of choices and each class gets around 25 different abilities to utilize. The combat system is the most unique aspect of the game because you have to time your hits perfectly in order to combo which feels just like an action game. It's an open-world game where you can do whatever you want and all your actions will lead to a different reaction throughout the storyline making it an interesting game overall.
Download ($19.99)
15. Dragon's Dogma (PC, Xbox 360, PS3)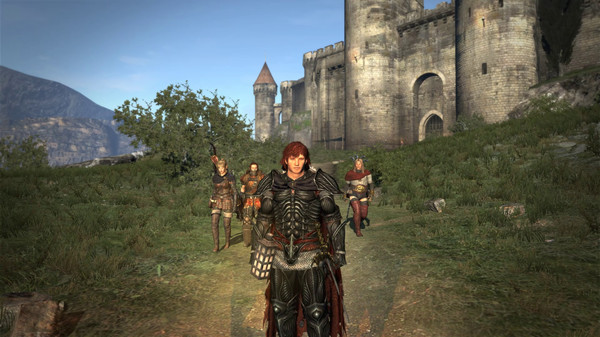 Choose your faction and become the ultimate sorcerer, warrior, assassin, or anything that you want. Dragon's Dogma pits you against hordes of evil monsters in an amazing open-world environment. Evolve your character's skills and give him/her the best equipment to defeat your foes. The combat experience is really rewarding for players. Face off against 4 headed hydras, slay fire-breathing dragons, or just roam around in the open-world looking for your next challenge. Try out this game if you want an action-filled adventure.
Download ($29.99)
SEE ALSO: 15 Best Games like Overwatch You Should Play
Best Games Like WoW You Can Play
If you are already tired of World of Warcraft: Legion then you should know that there are countless other games out there that will fill the void left by WoW. The above-mentioned games are definitely worth a try if you are looking for a similar playstyle or gameplay elements. There are more MMOs out there that might have gone unnoticed, so feel free to mention your favorite games like World of Warcraft in the comments below.