World of Warcraft is one of the best MMORPG games out there. In fact, World of Warcraft played a crucial role in shaping the MMORPG genre. The game is more than a decade old now and a lot of imitators have come and gone in the meantime, but World of Warcraft hasn't lost its charm. It's a testament to Blizzard's execution, which not many developers have managed to achieve. While it's is tough to replace WoW, there are several other games that offer almost the same concept. So if you are on the lookout for notable alternatives, we've got you covered with the best games like World of Warcraft in 2022.
Best World of Warcraft Alternatives in 2022
In this extensive roster of games similar to World of Warcraft, we have chosen games that either make a solid match with WoW or topple it in some aspects. Apart from letting you indulge in high-octane battles, these games also offer plenty of opportunities to explore amazing environments.
Not to mention, some of them even deliver quite a few side quests to keep you hooked for more. Enough talk, it's time to bring on the action by setting the top World of Warcraft alternatives for a long spin!
1. Blade And Soul
Blade and Soul is a free-to-play MMORPG title that looks and feels exactly like the World of Warcraft, if not better. In fact, the visuals and gameplay style is so similar to World of Warcraft, that it's popularly known as the Korean version of WoW. The game has two playable factions called Cerulean Order and Crimson Legion, who fight against each other.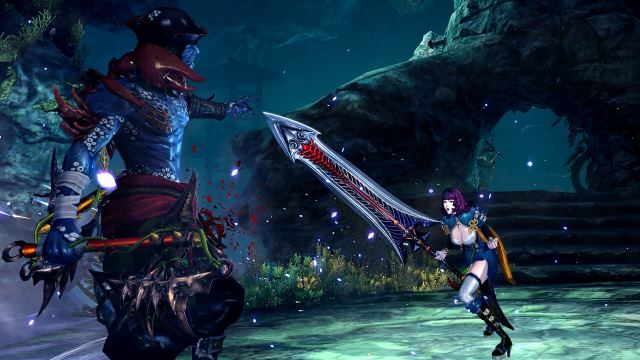 From a number of different quests to a massive open-world that's waiting to be explored, Blade and Soul has it all. If there's one thing that sets Blade & Soul apart, then it's got to be the fact that it's free-to-play as I mentioned earlier.
Yes, there are some paid elements in the game, but they won't affect the overall gameplay. Considering everything that this action-packed game has to offer, it's safe to call it one of the best alternatives to World of Warcraft.
Download Blade and Soul: (Free)
2. TERA
TERA is yet another free-to-play MMORPG title from Bluehole Studio Inc. Yes, Bluehole is the same studio that's responsible for making the wildly popular Battle Royale game called PlayerUnknown's Battlegrounds. I am sure you must have heard of it.
Well, TERA is a beautiful game that's highly inspired by WoW. But I can't really call it a complete copy because TERA has its own spin on the genre.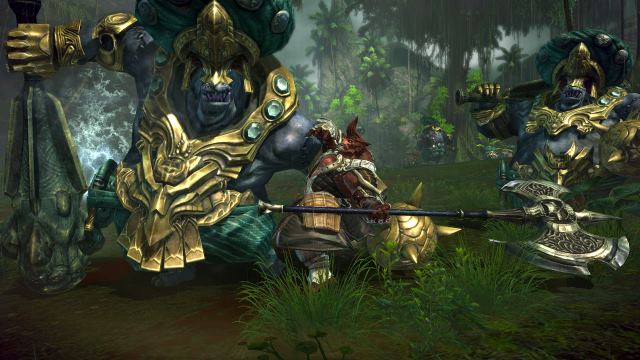 TERA has over 80 zones that are meticulously designed with gorgeous visuals. It's one of those games that'll truly make you feel like you are in a virtual world. You get to choose between 12 playable classes and 7 races to explore the open world and its dungeons.
Moreover, TERA also has a PvP mode, which is among the best in the MMO world. Taking everything into account, it's a top-notch game like WoW!
Download TERA: (Free)
3. Warframe
Warframe is a third-person shooter that's unique and special in its own way. While staying true to its genre of MMO, Warframe manages to offer an MMO experience like never-seen-before.Warframe lets you control warriors of an ancient race who are at war with other factions.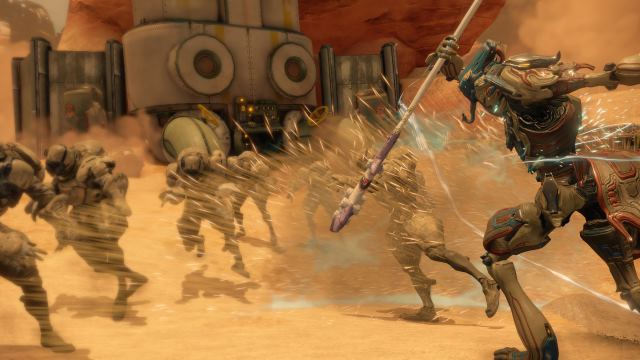 It's co-op focused action gameplay makes it a one of a kind action title in this list. There are a ton of different characters to choose from and each of them has their unique abilities. Yes, Warframe may not sound like a perfect WoW alternative, but it's a great game to play if you're willing to take some time off WoW.
Download Warframe: (Free)
4. FINAL FANTASY XIV
For the folks who never seem to get enough of epic battles, FINAL FANTASY XIV is a top bet. What makes it a great alternative to World of Warcraft is action-packed gameplay wrapped into an adventurous story.
Whether it's amazing environments, challenging races, or the hard-hitting battles, the game has got everything covered to make a good match with WoW. In this game, you embark on a long journey as the warrior of darkness to restore peace by eliminating wrongdoers.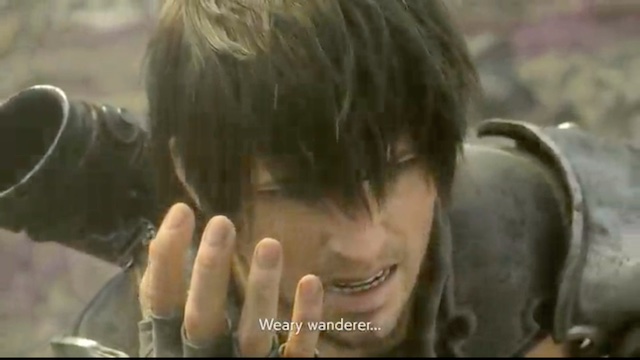 Though you are blessed with mighty power, your opponents are equally robust. So, you've got your task cut-out, unless of course, you put your heroics on full display. One of my favorite features of this WoW like game is a plethora of new dungeons to explore, which kind of prevent boredom from creeping into the gameplay.
Besides, the new 8-player raids have also fascinated me a lot. Putting everything in the right perspective, FINAL FANTASY XIV deserves a shot as a competent World of Warcraft substitute.
Download Warframe: ($39.99)
5. Elder Scrolls Online
The Elder Scrolls franchise needs no introduction, does it? I mean, it's a franchise that's been dominating the RPG genre for years now. Well, the Elder Scrolls Online is no different.
It's a fantasy game that draws inspiration from various different worlds. Elder Scrolls Online takes place on the continent of Tamriel, where you, as a player, will get to choose to be a part of one of the three factions.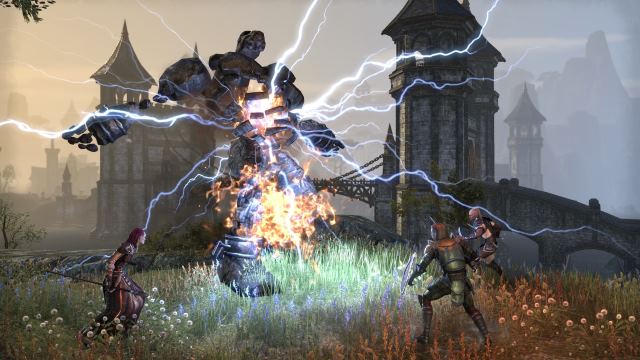 You may not find Elder Scrolls Online to be a complete alternative to World of Warcraft, but there's a lot to be explored in the world of Elder Scrolls Online, and it's one of the best multiplayer games to try out. The game initially received a lot of mixed reviews, but the developers have been doing a great job of keeping the game updated with fresh content.
Download Elder Scrolls Online from Steam ($59.99)
6. Rift
Rift is definitely one of the most interesting MMOs out there and it offers a lot of features and tools that it could be the potential World of Warcraft killer in a couple of years. Nevertheless, it's still one of the biggest MMOs out there because it has taken all the positive aspects of MMO games and mixed them into one exciting game that captivates anyone who tries it out.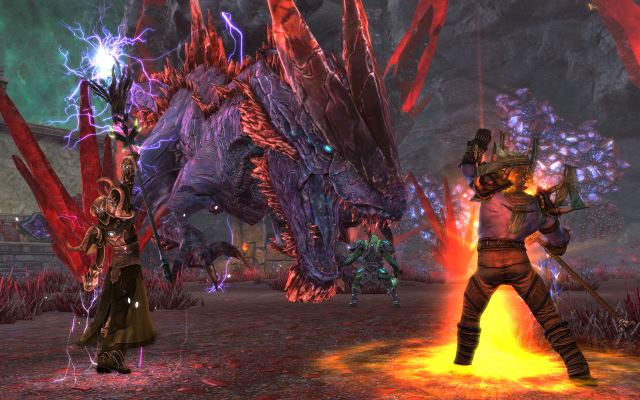 The game has two factions that are at constant war against each other and you must help your side in winning the war. It's similar to all other MMORPGs out here with character building and resource gathering.
Apart from that, you must actively look for any Rifts in the world and close them before the enemy start pouring out of them. Be warned that sudden attacks may completely disarray your entire plan. So, never lose sight of them while hunting for Rifts. Long story short, Rift has covered everything to warrant a safe spot in your collection of games similar to WoW.
Download Rift: (Free)
7. Path of Exile
Path of Exile exited its open beta phase back in October 2013 and quickly became a popular MMORPG title that everybody wanted to play. It's set in the dark fantasy world of Wraeclast, and it's designed around a strong online item economy, a competitive PvP mode, and more.
You start your journey in Path of Exile in an unknown world and try to explore large areas which include but are not limited to dungeons and monster-infested caves. Your objective is to fight off monsters and other dark forces to collect experience points.
You can choose to either team up with other players or go solo on a rogue mission. The game is entirely free to play and you don't have to use any money to gain an edge over other players. That makes it one of the best free alternatives to World of Warcraft.
Download Path of Exile (Free)
8. Age of Conan
If you are looking for a free MMORPG game like WoW, Age of Conan is perfect for you. This game is loosely inspired by the novels of the same name. However, Age of Conan is a direct rival to the World of Warcraft and offers similar gameplay elements.
You pick your favorite class with unique traits and abilities, explore the vast world, complete quests, gather resources, and upgrade your character's skills and equipment. You are free to choose your own destiny based on your preferred style of play.
Lead a life of a sorcerer or a stealthy assassin, it all depends on your tastes. One of the highlights of this game is the option to explore the legend of Conan. Filled with a number of surprising elements, the legend of Conan never fails to amaze.
Download Age of Conan: (Free)
9. Guild Wars 2
Guild Wars 2 is not exactly the same as World of Warcraft, but it's for those people who are looking for a new experience with some new gameplay elements and a unique storyline. It offers nine unique classes with five different races. Each class bringing its own unique abilities and traits to the table.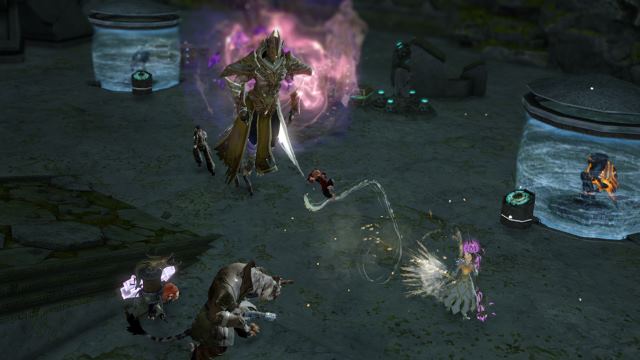 The customization options for your character are amazing which will let you customize your character completely according to your style. The graphics are beautiful and the game looks stunning on bigger displays. If you want a completely new MMO experience then Guild Wars is definitely a game for you.
Download Guild Wars 2: (Free)
10. Neverwinter
Dungeons & Dragons is a vast fantasy world where different creatures of magic and might live. There are dark forces and good forces clashing at every corner in this world. If you remember the old-school cartoons or the comics then you must know how amazing and immersive the world of Dungeons & Dragons can be.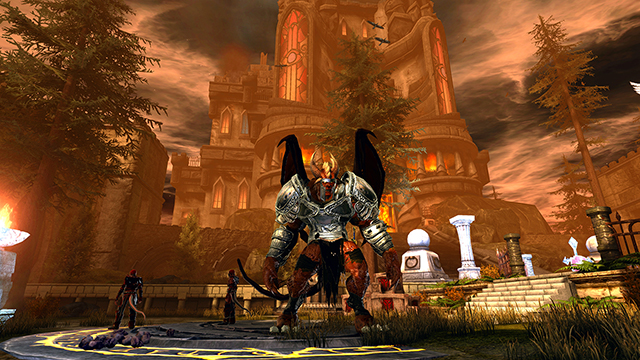 If you've been playing the table-top RPG then you are going to love Neverwinter because this game will let you experience that amazing world and explore it on your console or PC.
You can choose one of the provided races and embark on a magical adventure in the world of Neverwinter. Filled with epic battles, the adventure keeps you engrossed for more. In a nutshell, it is probably the closest to World of Warcraft you would get on a console.
Download Neverwinter: (Free)
11. Black Desert Online
Following a lot of fanfare after its launch in Korea, Black Desert Online made its way to the global market very soon and managed to deliver on the hype. It's one of the games on the list which takes full advantage of the MMO genre to offer addictive gameplay that's also being improved over time.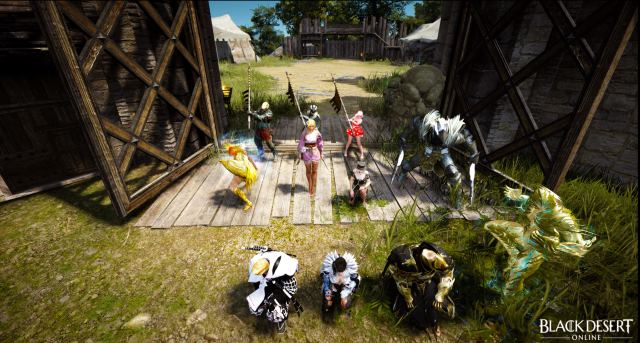 What makes Black Desert Online stand out from the other games is its snappy action combat and intuitive property management elements in the game. From making alliances to acquiring your own buildings, Black Desert Online offers everything.
Heck, you can even take control of an entire city if you are capable enough. Overall, it's a really good game, which I think should be on your list.
Download Black Desert Online: ($9.99)
12. Skyforge
Skyforge is an awesome game that lets you play as an immortal warrior in a technologically-advanced sci-fi setup. Sounds great, isn't it? I mean, who wouldn't want to play an MMORPG game in a sci-fi world?
Unlike many other MMORPG titles in which matchmaking is a huge issue, Skyforge allows its players to change the class of their character at any time. Not only does it eliminates the matchmaking hitch, but it also allows players to have a different experience each time they log in.
Skyforge also has what it calls a "Prestige system" which determines a player's power level based on in-game stats. The game has a lot to offer and you truly have to play the game to experience it all.
Download Skyforge: (Free)
13. Dragon Age: Inquisition
Dragon Age: Inquisition is one of the best games in the series in terms of gameplay and storyline. The world is being run over by demons that are coming through multiple breaches in the universe. Your character possesses the ability to seal these breaches and help fight the demons.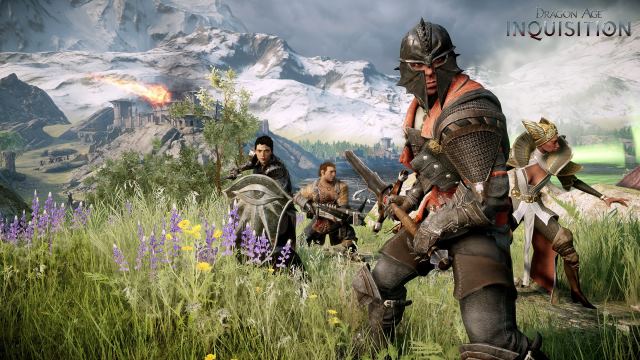 Your job is to recruit new friends, forge new alliances, and destroy any and all demons that come in your way. Seal off all the breaches that are causing unrest in the world's population and help keep your world safe from evil's domination.
Choose a unique race for your hero with each race sporting unique sets of abilities and characteristics. Best of all, team up with your buddies in the online co-op mode to take on the evil forces together.
Download Dragon Age: Inquisition ($15.95)
14. Star Wars: The Old Republic
Star Wars: The Old Republic is another exciting game like World of Warcraft. As the war for the future of the galaxy has intensified, you have to team up with your friends to save the galaxy from the destruction. Just in case you don't want to join hands with other players, you can go solo to showcase your charismatic combat skill to eliminate enemies.
Star Wars: The Old Republic also allows you to choose whether you want to don the role of a loyal supporter or as a deadly saboteur. In terms of gameplay, it's both intense and engaging like World of Warcraft.
With a ton of complimentary items to choose from and plenty of opportunities to earn powerful weapons, your gaming will never hit a bumpy ride. It's in this aspect that I find Star Wars: The Old Republic a bit more engaging than WoW.
One of my top picks of this game is the ability to explore the ancient and dangerous planet Onderon, well-known for dreading jungles and vicious predators. Besides, the option to customize weapons has also appealed to my taste. Keeping in mind all the goodies that Star Wars: The Old Republic, I have no hesitation in calling it a top-grade WoW substitute.
Download Star Wars: The Old Republic (Free)
15. Destiny 2
Last but not least, Destiny 2 has got all sorts of elements to let you replace World of Warcraft on your device. The game delivers an exciting first-person shooting combat. Along the way, you also get a chance to explore the mysteries of the solar system and unleash your power against the wicked enemies.
Like World of Warcraft, Destiny 2 offers you the freedom to play as your own boss. I mean you can create your Guardian and pick out mighty weapons and armor to wreak havoc in the rivals' camp. If you want to further amp up gaming, you can also customize your avatar and even playstyle.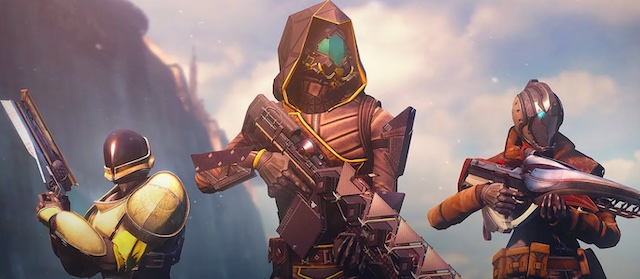 The cinematic story coupled with a series of challenging co-op missions is the highlights of this WoW like game. What I have found quite exciting is the option to compete against friends and other players in a variety of PvP modes. Furthermore, it offers plenty of new activities to master and several opportunities to earn powerful gears.
So long as you don't get tired of taking on your enemies head-on, you will enjoy going after this first-person shooting game that presents itself as a notable alternative to WoW.
Download Destiny 2 (Free)
Frequently Asked Questions
Q. What is the closest game to World of Warcraft?
Along with Blade And Soul, TERA is considered to be the closest game to World of Warcraft due mainly to the similar gameplay.
Q. What kind of game is WoW?
World of Warcraft (WoW) is a very popular massively multiplayer online role-playing game (MMORPG) launched in 2004 by Blizzard Entertainment.
Q. Is there any MMO better than WoW?
There are quite a few games like Blade And Soul, FINAL FANTASY XIV, TERA, and Warframe that can challenge the supremacy of World of Warcraft. But to me, Blade And Soul is better than WoW.
Q. What MMO Should I play 2022?
There are plenty of top-notch MMOs that deserve to get a shot on your device.  Be it the action-packed Elder Scrolls Online, exciting Rift, amazing FINAL FANTASY XIV or the ageless Warframe, there is no dearth of great MMOs.
Q. Is Guild Wars 2 better than WoW?
Guild Wars 2 can be considered as a good alternative to World of Warcraft. You should give it a shot if you're looking to switch from WoW.
Q. What MMORPG has the most active players 2022?
Excluding WoW, Final Fantasy XIV continues to have a loyal and regular userbase in 2020 and the trend is likely to continue in 2022.
Q. Which MMO has the best graphics?
If you're looking for MMOs with the best graphics, games like Final Fantasy XIV and Elder Scrolls Online won't disappoint you. You also won't go wrong with Black Desert Online.
Best Games Like World of Warcraft You Can Play
If you are already tired of World of Warcraft, then you should know that there are countless other games out there that will fill the void left by WoW. The above-mentioned games are definitely worth a try if you are looking for a similar playstyle or gameplay elements. There are more MMOs out there that might have gone unnoticed, so feel free to mention your favorite games like World of Warcraft in the comments below.