First-Person Shooter (FPS) games are one of the most popular games on multiple gaming platforms. These games offer adrenaline-pumping, fast-paced action gameplay you cannot experience in any other game. From Call of Duty to Counter-Strike, FPS games have left their mark on the gaming industry which won't be fading anytime soon. If you are looking for some of the best FPS games for your PC, we have the perfect list for you. Below are the 15 best FPS games for PC you can play right now:
1. Counter Strike: GO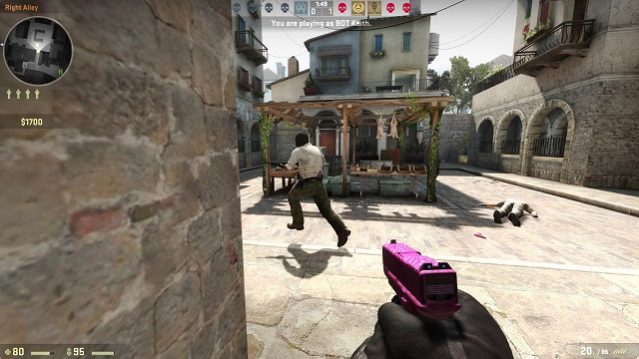 Counter strike: Global Offensive (GO) is a small-scale, team-based first-person video game that received an overall positive reception from the community. Being the fourth edition in the counter strike franchise, this new version of the game came with revamped classic maps to keep the veterans on their feet and also introduced new maps, characters, and game modes that encouraged different styles. The game follows the same style as its predecessor where you have two teams of Terrorists and Counter-terrorists going head to head against each other in an explosive battle.
Buy: ($14.99)
2. Overwatch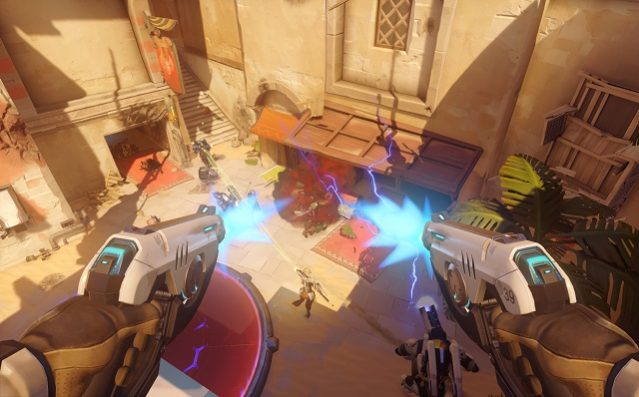 Overwatch is a team-based multiplayer first-person shooter game with intricate and diverse characters that display unabashed artistry. The game demands a dead-shot aim and quick decision making skills to compete with the enemies. The game follows similar gameplay style like MOBA and MMORPG games, where you have to attack, defend, and heal your teammates while upgrading your skills on each level. However, the game's major success lies within its strong characters with their diverse appearances, origins, and personalities that are laid bare in every pose they strike.
Buy: ($59.99)
3. Half-Life 2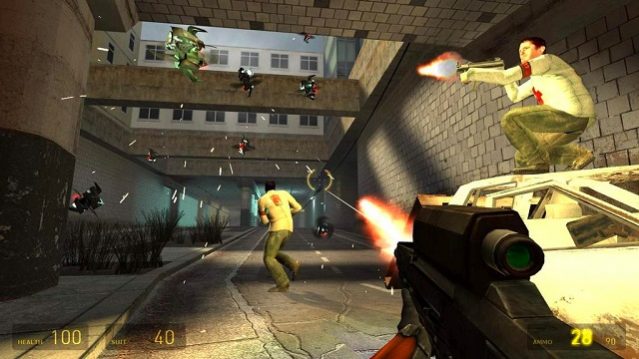 Half-Life 2 is appreciated for its brilliant visuals and intelligent dialogues that are simply mind blowing. The storyline is placed years after the event of Half-Life where the protagonist Gordon Freeman is set on a mission to free humanity from an alien invasion. The video game has a fairly linear progression and has mechanics similar to Half-Life except for a much enhanced visual experience and highly detailed and complex environment that leaves one perplexed. This is one of the most popular games and fans are still anxious for a sequel to this masterpiece.
Buy: ($9.99)
4. Call of Duty 4: Modern Warfare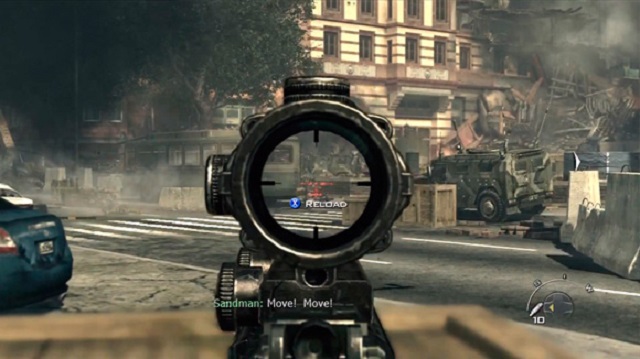 Set in a fictional modern war zone, Call of Duty: Modern Warfare is an amazing multiplayer first-person shooter developed by Infinity Ward. The video game finally moves away from the World War II setting and the features are loaded with advanced and modern day arsenal. The story takes place in the year 2011, where a radical leader has executed the president of an unnamed country in the Middle East. Soldiers (players) are then transported to treacherous war zones with a mission to protect the globe from a rogue organization threatening to take over. The gameplay and the story has been critically acclaimed and has received an aggregated score of 94% from both GameRankings and Metacritic.
Buy: ($19.99)
5. Battlefield 4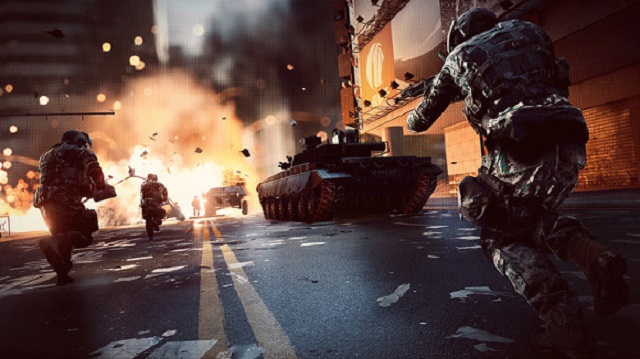 Battlefield 4 is a first-person shooter video game published by Electronic Arts and was released in 2013. The game has been highly praised for its intricate graphics in changing environments, that show an amazingly detailed level of destruction. The game is also praised for delivering a premium multiplayer experience along with a gripping story-line for the single player mode. It is, however, criticized for its shallow single player mode that came laced with glitches and bugs upon release. The game features an intense character-driven campaign where the squad fights every obstacle and struggles to safely find its way home.
Buy: ($29.99)
6. Battlefield: Bad Company 2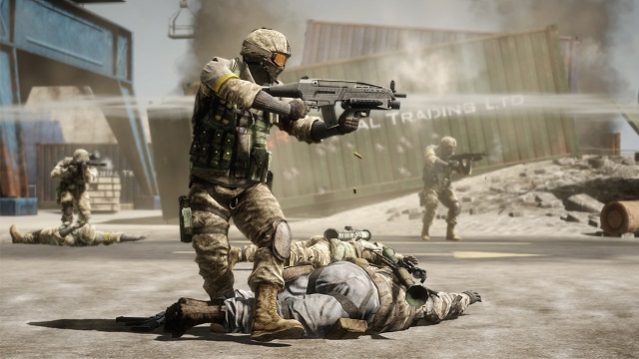 Another production of the Battlefield saga, Battlefield 2 is a 2010 first person shooter video game published by Electronic Arts and was released in 2013. The game is staged in a super destructive environment of modern day warfare that delivers a compelling multiplayer experience. The game has far more impressive visuals and the graphics as compared to its predecessor (Battlefield: Bad Company). The photorealistic visuals along with the intricate work of particle effects in the foreground give a sense of depth. Different classes, plethora of weapons, and explosive vehicles make the multiplayer insanely fun and challenging.
Buy: ($19.99)
7. Team Fortress 2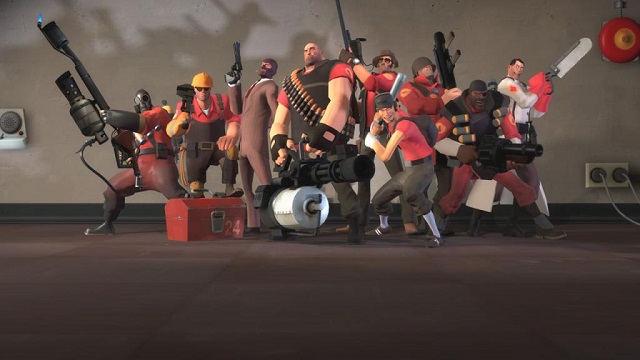 Sequel to the 1996 Team Fortress, this is a team-based FPS multiplayer game developed and published by Valve Corporation. It is a class-based game that delivers a unique animation style similar to cartoons or comic-books. The classes are packed with broad range of tactical abilities, personalities, and abilities making each class unique and diversified. The game is praised for its art direction, gameplay, humor and fast-paced action. It's available for free on the Steam Store, so that's an added bonus. 
Buy: (Free)
8. Borderlands 2
Borderlands 2 is an action role-playing first-person shooter video game, second in the Borderlands series. Borderlands 2 is known to be a commercial success, thanks to its improved narrative and tweaks from its predecessor that has made the gaming experience a lot more superior. You play as one of the cool vault hunters going head to head against evil masterminds, psychotic killers, and crazy aliens. Use DIY weapons, dirty bombs, and crazy methods to beat your enemies to pulp.
Buy: ($19.99)
9. BioShock 2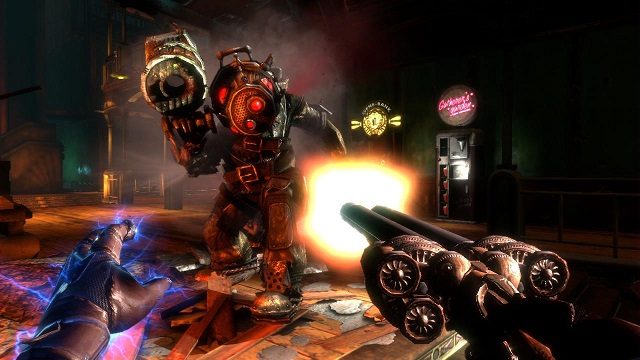 BioShock 2 is another FPS  game for PC released in 2009 that picks up the story 10 years later after the original BioShock's events. The game is set in the fictional city of Rapture where the Big Daddies have a mission to rescue their little sisters at any cost. You face-off against the remaining psychotic population of the city using a multitude of weapons, tonics, and also utilizing the environment in your favor during the battles. BioShock 2 was critically acclaimed for its rich prequel experience that expanded the BioShock universe with its rich story and an immersive gameplay experience. 
Buy: ($9.99)
10. Battleborn
Battleborn is a pretty cool FPS game that incorporates multiplayer online battle arena (MOBA) elements, similar to Overwatch. The game has received great acclaim for its unique and fun looking characters, which pack various skills and abilities making each character unique in its own way. Those abilities are categorized by their movement, speed, agility, combat range, and effectiveness, that instantly attracts a player to a particular character depending on their playing style. Each characteristic is further enhanced as one progresses through the game, adding the RPG elements of leveling up and upgrading the skill sets of characters.
Buy: ($59.99)
11. DOOM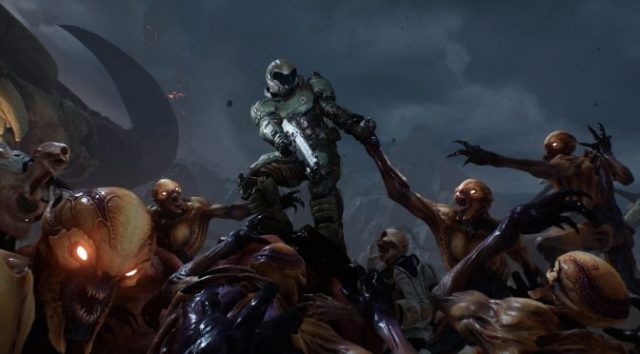 Adopting a science fiction narrative, Doom is played entirely from a first-person perspective. The lead in the game is an unnamed marine that battles forces from hell unleashed by the Union Aerospace Corporation on a future-set colonized planet Mars. The single player mode is highly appreciated while the multiplayer seems a bit slow for a FPS game. If you fantasize about fighting and slaying demons then, this game is certainly for you. You encounter various hell spawns whom you have to defeat with your arsenal of deadly and explosive weapons.
Buy: ($59.99)
12. Titanfall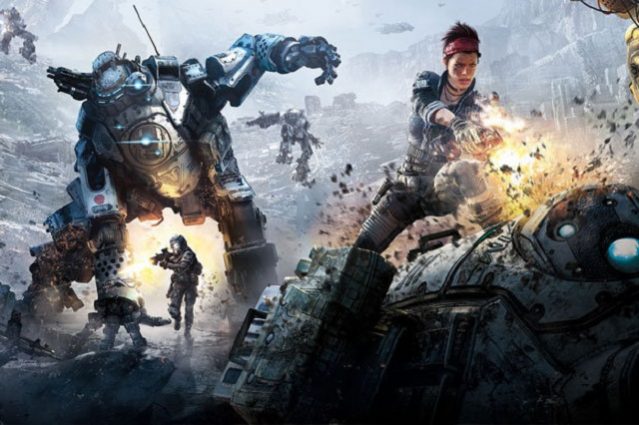 Titanfall is a multiplayer FPS video game purely focused on its brilliant 6v6 multiplayer experience that is both invigorating and captivating for the players. Inspite of the thin campaign plot, the game was heavily lauded for player mobility and the player's accessibility to the skill set in the multiplayer mode. The multiplayer mode offers the chance for the players to run, jump, and gun down their enemies. The best thing is when players call their powerful and destructive titans in the battle to unleash hell upon their enemies. 
Buy: ($19.99)
13. Rainbow Six Siege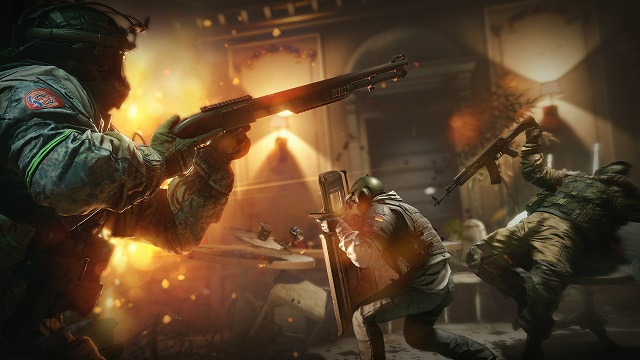 Tom Clancy's Rainbow Six Siege is a first-person shooter video game, which offers rich moment-to-moment gameplay combined with the sharp tactics. The game heavily emphasizes on its environment and the destruction that players can use to their tactical advantage against the opposing team. The game not only features expected shooting rampage that you would normally expect in a generic shooter game but also constitutes planning strategies and executing them perfectly throughout the map to defeat your enemies. Instead of just taking on your enemies head on, you are better off planning strategies along with your teammates to stay ahead. It's a thought provoking game which forces you to think hard and fast.
Buy: ($49.99)
14. Dirty Bomb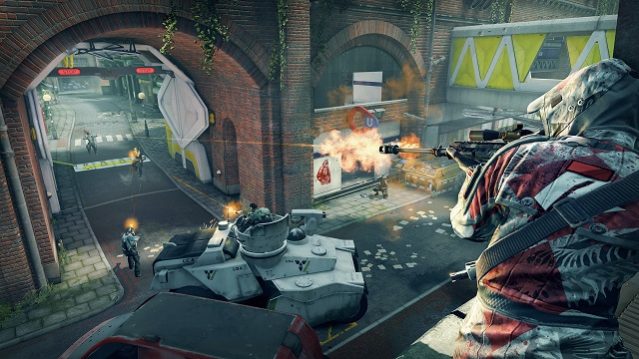 Developed by Splash Damage and released in the year 2015, Dirty Bomb (formerly known as Extraction) is a free to play first person shooter multiplayer video game. It is set in London after a radiological attack that leaves the city at the mercy of Private Military Companies (PMCs). The players, either assigned on defense or offense are required to complete various objectives to win the rounds. The gameplay is fast and there's no time to think. You just go out there and shoot everything and everyone that moves.
Buy: (Free with in-game purchases)
15. Payday 2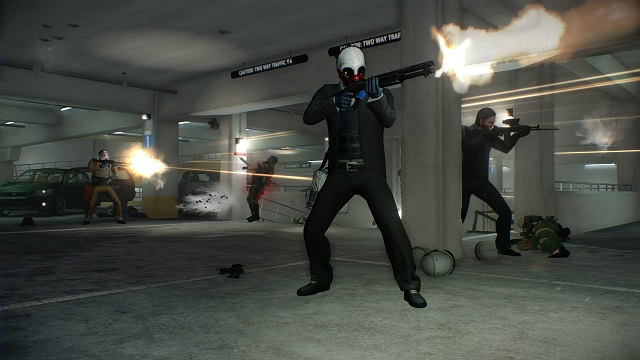 Payday 2 is a cooperative first-person shooter video game developed by Overkill Software and released in 2013. The narrative is set two years after the events of original Payday, where a new gang arrived at Washington DC to rob banks. If played with a well-planned strategy and an organized team, the game can provide a challenging and intense shooting action. You need to devise new strategies and plans with your team to rob banks and getaway with the loot. Thinking ahead few step will be rewarding and it will also ensure you don't end up in the clutches of Law Enforcement.
Buy: ($19.99)
SEE ALSO: 15 Amazing Games like Mini Militia (Doodle Army 2)
Quench your thirst for destruction with these FPS games
If you love FPS games that offer amazing visuals, story-line and gameplay, these FPS games should be enough to quench your thirst for destruction and explosions. If you think there are other FPS games that deserve a spot in our list, feel free to mention them in the comment section below. Also, let us know your favorite FPS games.