Every year, a plethora of new gadgets are launched. With advancements being made in the field of technology every day, each upcoming device carries something new and something unique. This year, we saw loads of unique and interesting gadgets rise up to the surface. But then again, not all of them were great. The entire team at Beebom got together to come up with a list of some of the best gadgets of the year, that rightfully deserved the limelight that they got. So, without any further ado, here are our picks for the 25 best gadgets of 2017:
The Best Gadgets of 2017
1. Apple iPad Pro (2017)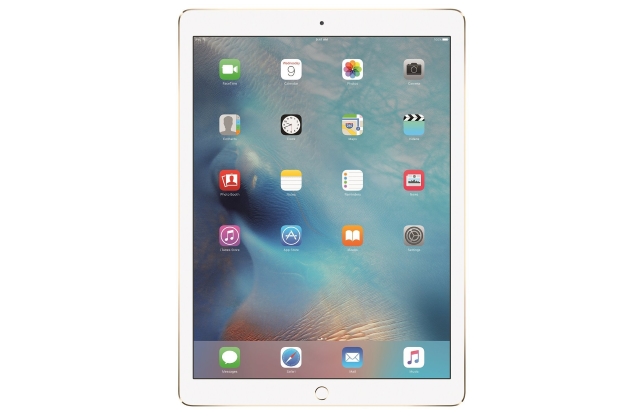 While many smartphone manufacturers are moving away from the tablet scene, Apple certainly is embracing this opportunity to sell more products of the iPad. The new 10.5-inch and 12.9-inch variants of the iPad Pro come with the world's most advanced display with a 120Hz refresh rate and Apple's own ProMotion technology. It houses the superfast A10X Fusion chip with 64-bit architecture that is faster than most laptops and 30% faster than the previous gen iPad Pro.
Buy from Amazon: ($603)
2. Microsoft Surface Laptop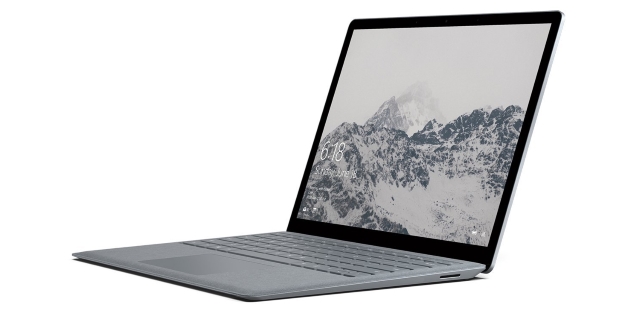 The Surface Laptop from Microsoft offers the perfect balance of portability and performance. Ideal for students, the laptop features a beautiful 13.5-inch PixelSense touchscreen along with a comfortable to use keyboard. Surface Laptop is thin, light, and powerful, with luxurious touches and comes with a battery life to see you through long days on campus in style. You get a choice between the i5/i7 processors and can get your storage bumped up to 512GB SSD.
Buy from Amazon: ($799)
3. Nintendo Switch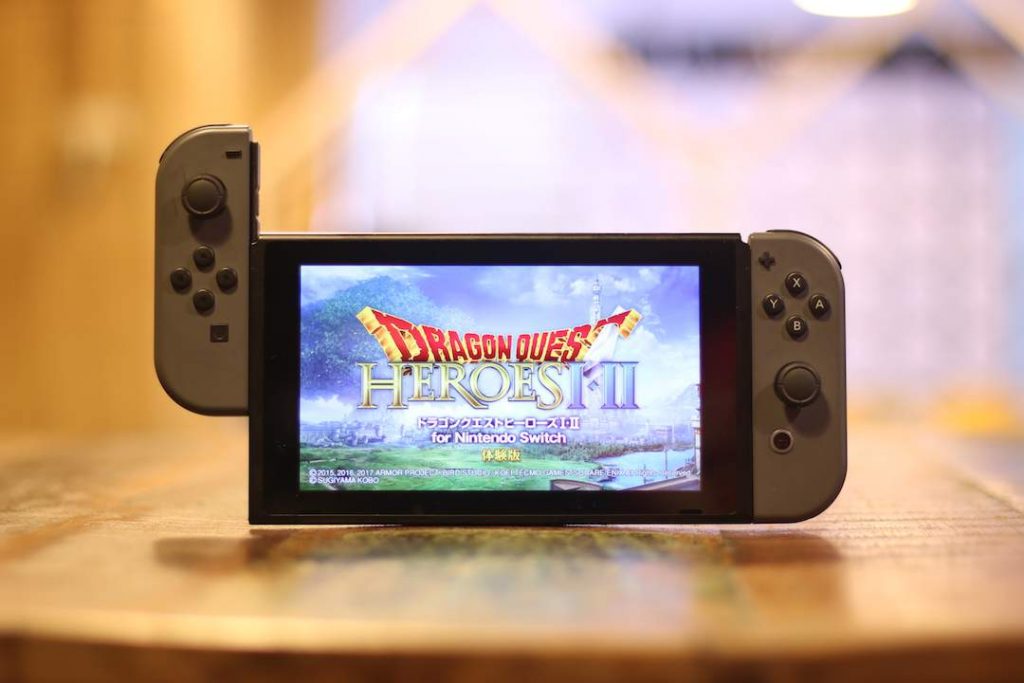 We recently reviewed the Nintendo Switch, and boy is it one of the best gadgets of 2017. The Nintendo Switch is one of the best gaming consoles that offers users the "best of four worlds": with a portable mode, multiplayer mode, kickstand mode, and TV mode. The Switch has a lot of great games available already, and more are being added every now and then. It has had record-breaking sales this year, and with more game developers joining the Switch scene, it certainly is going to sell even more.
Buy from Amazon: ($299)
4. Apple iPhone X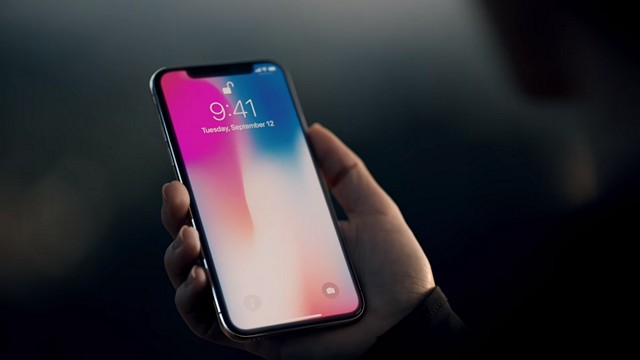 While some would still recommend the iPhone 8 Plus over the iPhone X, one cannot deny the sheer beauty that is iPhone X. The iPhone X comes with Apple's best hardware coupled with the best software. The bezel-less display with a notch is a beauty to look at, and iOS 11 on the iPhone X is a pleasure to use. It also comes with Apple's Face ID technology, which is way more secure than the Face Unlock on the OnePlus 5T. The A11 Bionic Chip is already Apple's most powerful chipset, that competes directly with most desktop computers as well. Oh, and the 12-megapixel wide-angle and telephoto cameras are the best camera duo, that helps in capturing the best scenes with ease.
Buy from Amazon: ($1,222, Fully Unlocked)
5. Amazon Echo Show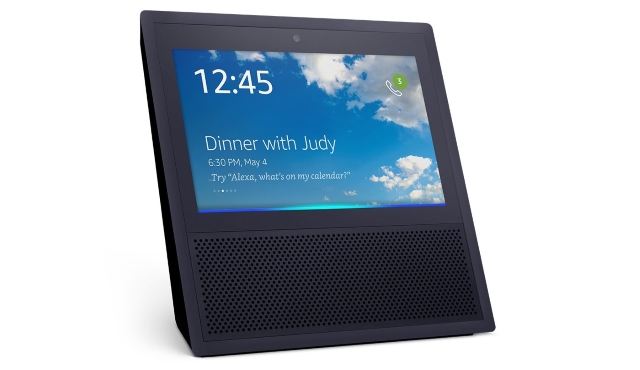 Imagine Amazon Alexa with a screen, and that's the Echo Show for you. Yes, it might sound simple, but it comes with a ton of features. It comes with powerful, room-filling speakers with Dolby processing for crisp vocals and extended bass response. Oh, and with eight microphones, beam-forming technology, and noise cancellation, Echo Show hears you from any direction—even while music is playing. Thanks to the screen, you can ask Alexa to show you the front door or watch lyrics to the music you're playing.
Buy from Amazon: ($149)
6. Sonos Playbase

If you're looking for a home theater solution for your television without destroying the entire look of your room, the Sonos Playbase is a great option for you. The Sonos Playbase is a low-slung sound base with impeccable design and impressive sound. Its bass is even better than the Playbar's, so there's no need for a sub. Sonos' app and other speakers make it part of one of the best multiroom systems available. What's more is that the speaker is certified to work with Amazon Alexa, so you can control it with your voice as well.
Buy from Amazon: ($699)
7. Samsung T5 SSD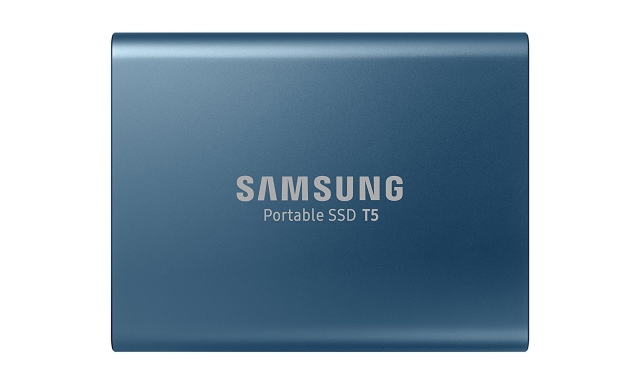 While SSDs are certainly faster than normal HDDs, they are hard to replace internally. While external SSDs have been available for a while, the Samsung T5 is the first SSD that truly matches the speed of a SSD while being connected via USB. With Samsung V-NAND flash memory and a USB 3.1 Gen 2 interface, the T5 provides transfer speeds of up to 540 MB/s, that's up to 4.9x faster than external HDDs. The T5 comes in two distinct aluminum finishes – an alluring blue for 250 GB and 500 GB models, and a deep black for 1 TB and 2 TB models.
Buy from Amazon: ($99.99)
8. Microsoft Xbox One X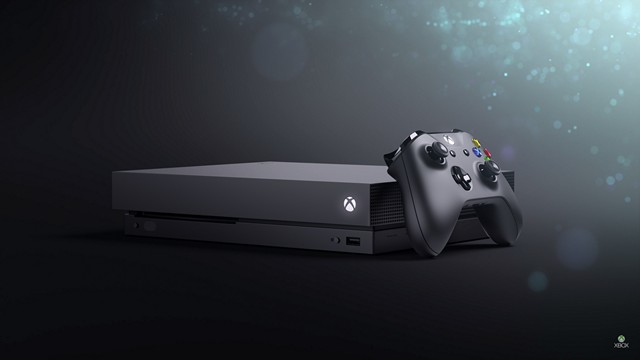 The Microsoft Xbox One X, or the 'Project Scorpio', is the world's most powerful gaming console, that gives the best gaming PCs a run for their money. The console looks beautiful and performs amazingly. It is a premium flagship gaming console, with premium hardware offering a premium experience through and through. The switch to 4K is inevitable, and the Xbox One X is definitely the beast that you want to play your favorite games in native 4K with 60 frames per second and HDR.
Buy from Amazon: ($499)
9. RED Monstro 8K VV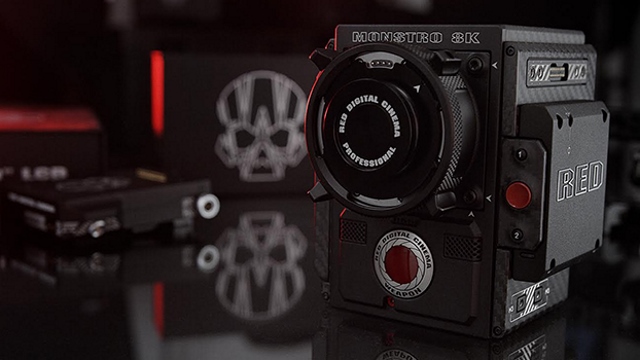 While RED's products may not be everyone's cup of tea, they definitely are the best. The RED WEAPON Monstro 8K VV is no different. The camera offers Full Frame lens coverage, captures 8K full format motion at up to 60 fps, produces ultra-detailed 35.4-megapixel stills, and delivers incredibly fast data speeds of up to 300 MB/s. Like all of RED's DSMC2 cameras, WEAPON Monstro 8K VV shoots simultaneous REDCODE RAW and Apple ProRes or Avid DNxHD/HR recording.
Buy from RED Store: ($79,500)
10. GoPro Hero 6 Black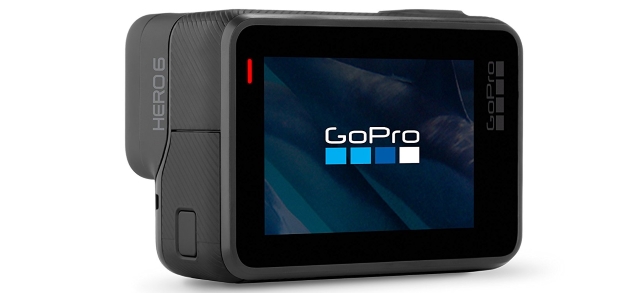 GoPro is the premier company when it comes to action cameras, and the Hero 6 Black is their 2017 flagship camera. The Hero 6 comes with an all-new GP1 chip which offers next-level video stabilization and 2x the performance. Furthermore, thanks to voice control and a durable waterproof design, the HERO6 Black is the ultimate GoPro for sharing life. With 4K60 and 1080p240 video, the action camera offers the best cinematic experience you can expect.
Buy from Amazon: ($498)
11. UE Wonderboom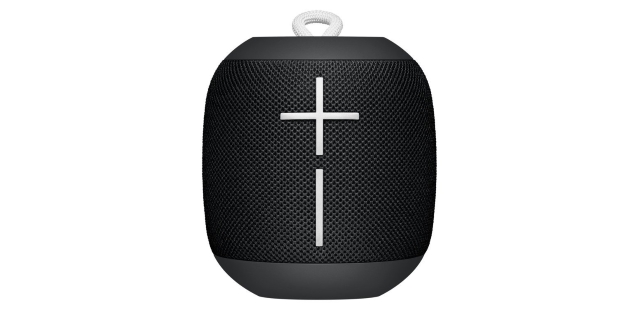 For its size, the affordable and durable UE Wonderboom is one of the fullest sounding mini Bluetooth speakers you can buy. The Wonderboom is compact and fully waterproof. It plays very loud for its size with a good amount of bass for its small size. It also floats in water, is shock resistant and has a decent battery life. What's more is that you can pair two Wonderbooms together to augment the sound.
Buy from Amazon: ($78.99)
12. Apple Watch 3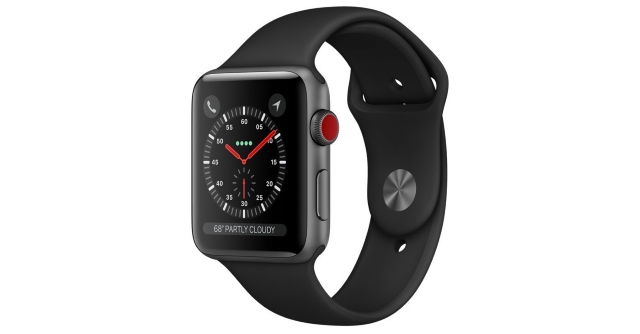 The Apple Watch Series 3 is the best overall smartwatch you can buy, which is to be expected since it is Apple. Carrying the same overall size as the last year's watch, the Apple Watch 3 offers a lot of new features, especially with the inclusion of the eSIM. Cellular connection works well for phone calls, email, Siri, and messages. There are noticeable improvements in fitness tracking and added watch faces. Apple has also added a barometer to GPS and the watch itself is swimproof.
Buy from Amazon: ($540)
13. DJI Spark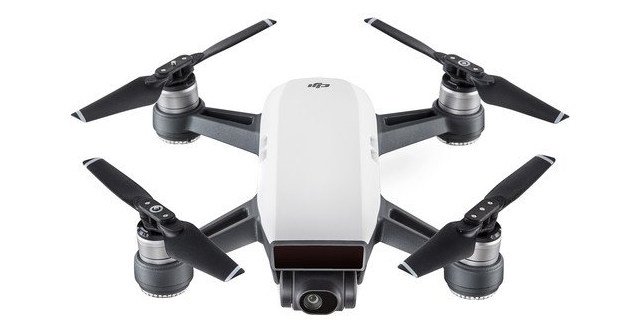 If you're looking for a basic entry-level drone camera that helps you grow as you learn, the DJI Spark is right up your alley. Spark delivers all of the camera drone features most people will ever need in an impossibly small package. The drone camera delivers a tiny, lightweight design with an excellent mechanically stabilized camera. It has USB charging and advanced features like gesture controls and obstacle detection. The drone also travels well and is great for aerial photos and video.
Buy from Amazon: ($377)
14. LG W7 Series Wallpaper TV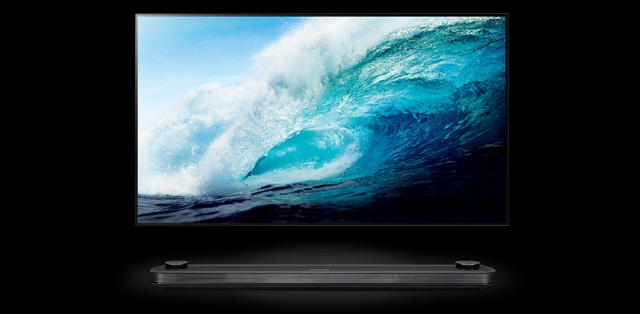 Nice painting you got up on that wall. Oh no, wait, that's the LG Wallpaper TV. The LG W7 series TV strips the usual television's form to the bare minimum but still delivers the world-beating picture quality of OLED. The "picture-on-wall" OLED TV offers dazzling picture quality with a unique and exquisite design. Almost every component of the TV is connected to an external control unit that also contains a 4.2 speaker system and Dolby Atmos decoding.
Buy from Amazon: ($7,497)
15. Google Pixel 2/XL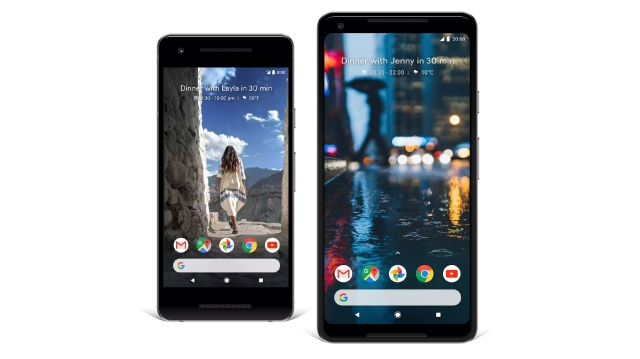 Yes, the Google Pixel 2 and the Pixel 2 XL did have their issues, but in many ways, they are the smartphones of the year. They offer the cleanest Android experience, complete with first-to-receive software updates. Oh, but the camera department is where the devices really shine. Offering the world's best smartphone camera experience, as evident by a DxOMark overall rating of 98, the Pixel 2 outshines most dual-camera setups with its single camera lens only. While the Pixel 2 carries the same design language of the original Pixel, the Pixel 2 XL looks much more like a 2017 device with its bezel-less display.
Buy from Amazon: ($795, Unlocked)
16. TP-Link Deco M5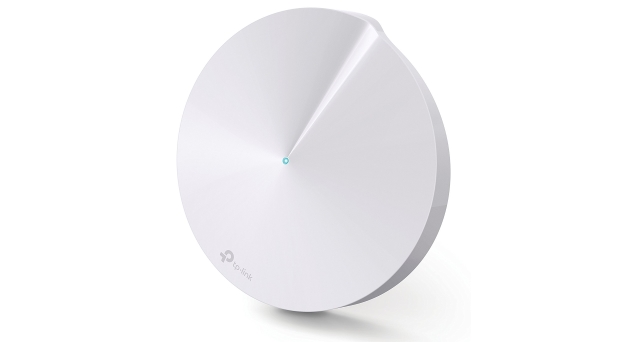 If network security and range are your primary concerns, the TP-Link Deco M5 is probably the best pick of the year for you. The M5 is reliable and packs more useful features than most Wi-Fi systems in its price range. The Deco M5 Whole-Home Wi-Fi System is easy to use and delivers reliable Wi-Fi over a large area of up to 1,500 sq. feet. The system has more features than most other systems, including the ability to protect the entire network against online threats. What's more is that the router system works seamlessly with Amazon Alexa as well as IFTTT.
Buy from Amazon: ($99)
17. Google Pixelbook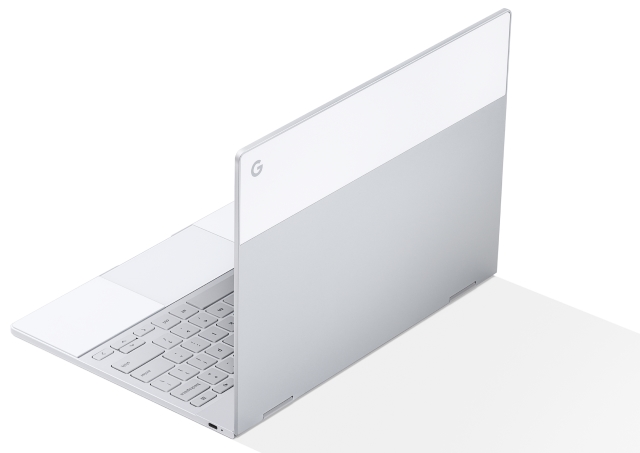 Chrome OS has lately been gaining a lot of traction, being adopted as the primary source for students and intermediate business users alike. While the Pixelbook isn't as cheap as other Chromebooks in the market, it is definitely the most premium and powerful Chromebook out there. Featuring an Intel i7 processor with 16GB RAM and 512GB SSD, the Pixelbook has overkilling specs and looks to die for. Also, coupled with the Pixelbook Pen ($99) and the onboard Google Assistant capabilities, the Pixelbook has an edge for multiple laptops in the same price segment as well.
Buy from Amazon: ($899)
18. Google PixelBuds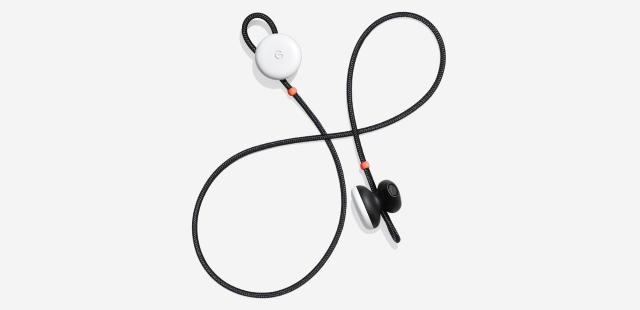 Following the success of Apple's AirPods, Google decided to roll out their own wireless earphones – the PixelBuds. Apart from offering rich sound level, the PixelBuds have a few other tricks up its sleeve. Exclusive to the Pixel phone owners, the PixelBuds have a real-time translation feature that translates whatever input it receives via the mic. The buds also have touch controls that give you quick access to Google Assistant. If you're someone who's part of the Google ecosystem, the PixelBuds make a nice addition.

Buy from Google Store: ($159)
19. Google Clips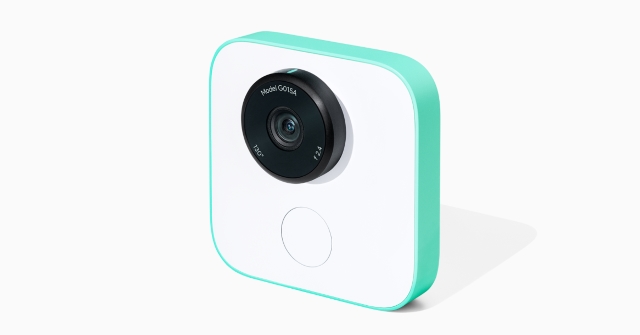 Google Clips is one of the most innovative products of the year 2017. Clips is a smart camera that is powered by Google's AI technology. It is a smart camera that recognizes great expressions, lighting, and framing, and automatically captures beautiful, spontaneous images. Furthermore, Google Clips captures motion photos that last several seconds, and you have the option to freeze the frame to a specific timestamp. What's more is that all this is stored online on Google Photos where you get free, unlimited original-quality storage for photos and clips.
Buy from Google Store: ($249)
20. Asus ROG Zephyrus GX501
Gaming laptops are generally heavy, bulky machines that are generally not that portable. Well, that all changed with the introduction of Nvidia's Max-Q technology. But what's the best laptop with the Max-Q technology, you ask? Well, it is the Asus ROG Zephyrus GX501. With a thickness of only 0.7″, the laptop packs in an Intel Core i7-7700HQ 2.8 GHz Processor and GeForce GTX 1080 8GB with Max-Q design. It also has a 120Hz wide view Full-HD display with NVIDIA G-SYNC technology. Oh, and the laptop also features the ROG Active Aerodynamic System which improves airflow by up to 40% and reduces temperatures by up to 20%.
Buy from Amazon: ($2,697)
21. Apple iMac Pro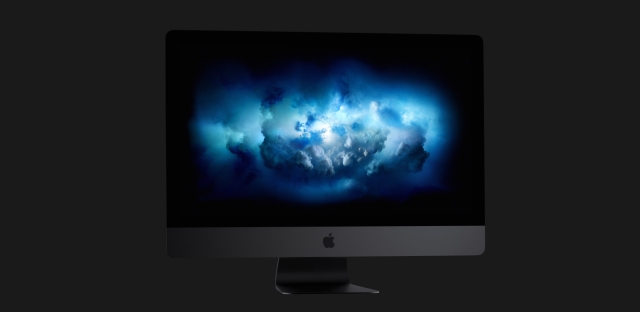 The iMac Pro is undoubtedly the best designer computer from Apple. With specs going up till an 18-core Intel Xeon processor, Radeon Pro Vega graphics, up to 4TB SSD, and an all-new thermal architecture, the iMac Pro (2017) is a pure beast of a machine. Coupled with Apple's best operating system to-date, macOS High Sierra, the iMac Pro is a must-have for all editors and designers out there.
Buy from Apple: ($4,999)
22. Sony Xperia Touch Projector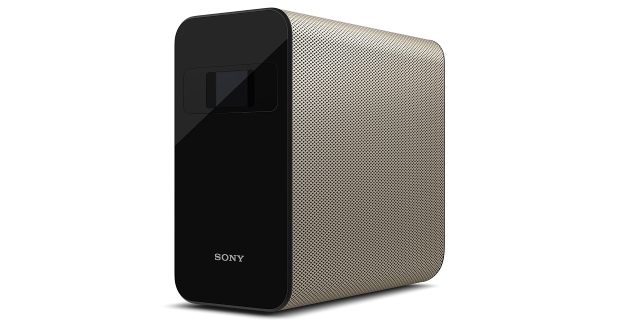 Here's another innovative yet highly useful product of the year – the Sony Xperia Touch Projector. Unlike traditional projectors, Xperia Touch does more than put on a show. It turns a flat wall, table or even your floor into an interactive screen. With short-throw projection, Wi-Fi connection, and state-of-the-art touch functionality, this portable projector adds a whole new dimension to your home. You can use the projector for playing games, watching movies, surfing the web, and much more. Unlike other products that just look cool, it is one of those that actually live up to the expectations of being cool.
Buy from Amazon: ($1,699)
23. ZTE Axon M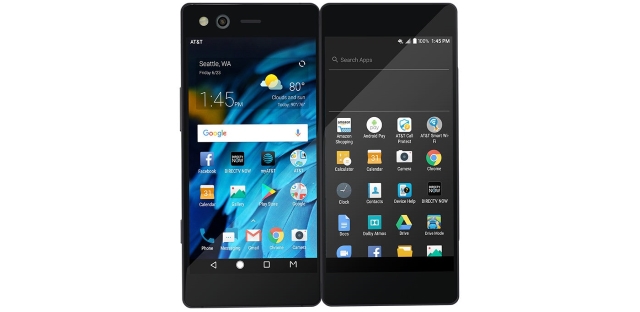 The ZTE Axon M is one of those smartphones that actually brought about something practical to the table. While it may be heavy, the two displays add on a ton of productivity to one's daily usage. The ZTE Axon M's two displays lend more real estate for viewing videos and double as a kickstand. It has a convenient quick-launch key and a headphone jack, and its camera takes great daytime shots. The device, with its heavy and slightly awkward design, proves to be genuinely useful for gaming and multitasking.
Buy from BestBuy: ($24.17/mo for 30months, via AT&T)
24. Eve-V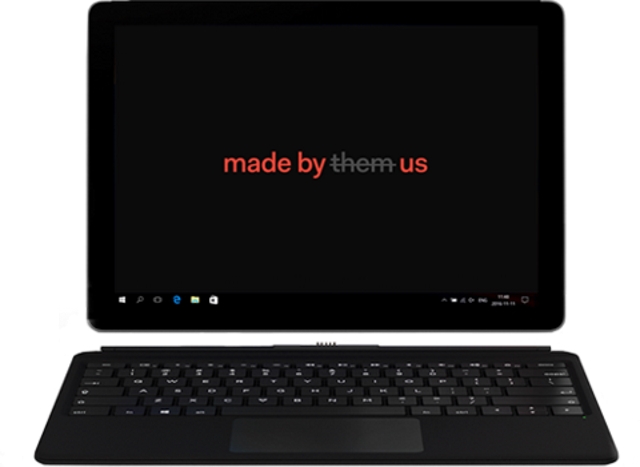 For years we've had OEMs exert their supremacy over us, dictating what should be the best for us as a consumer, but not anymore. With Eve-V, the consumers have the dictating power. Enter Eve-V, the first-ever crowd developed computer. It comes directly competing with Microsoft's Surface Pro 4, with customizable features to suit consumers of all kinds. It's a 2-in-1 laptop, where you get to choose from an i7, i5, or m3 processor, and relative features. In most ways, it is one of the best laptops out there.
Buy from Eve: ($959)
25. Samsung Galaxy S8/Note 8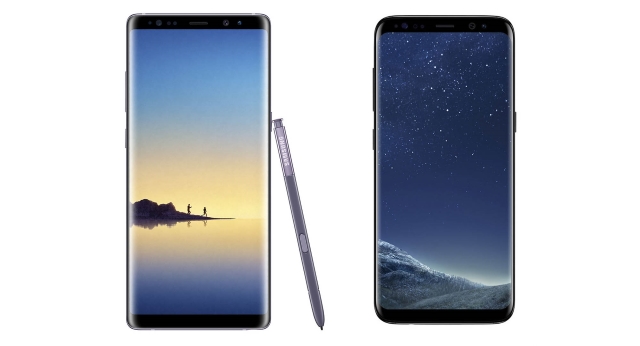 2017 was the year of bezel-less 18:9 devices. And while the Xiaomi Mi Mix gets the credit for being the first smartphone to sport it, the Samsung Galaxy S8 gets the credit for starting the trend across all mainstream devices. The beautiful edge-to-edge Super AMOLED screen is still one of the best displays in the market today. Then, Samsung upped their game, by bringing out the Galaxy Note 8. The superior S-Pen marked its return, coupled along with the first dual-OIS rear camera setup. Samsung has lately been pushing the limits of the best in the smartphone business, and the Galaxy S8 and Note 8 are pinnacles of their supremacy.
Buy from Amazon: ($659, S8; $919, Note 8)
BONUS: OnePlus 5T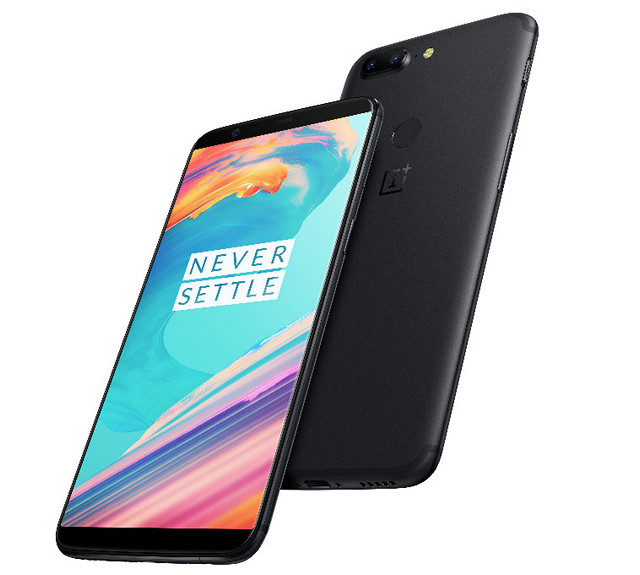 We cannot talk about the best gadgets of the year and leave out our favorite – the OnePlus 5T. The smartphone is the device that gets everything right, competes with the best flagships of the year, at literally half of their price. The device comes with the Snapdragon 835 processor coupled with 6GB/8GB of RAM along with 64GB/128GB of storage options. While that's similar to the OnePlus 5, the 5T also features an all-new 6-inch 18:9 display, that looks absolutely stellar. The dual-lens camera on the back offers great picture quality, with enhanced night photography. All in all, the OnePlus 5T is the best smartphone out there, that manages to pair the terms flagship and value-for-money.
Buy from Amazon: ($633)
SEE ALSO: The Best Laptops of 2017: Here Are Our Picks
The Best Gadgets of 2017 that Caught Our Attention
New gadgets come out almost every day, and with so many gadgets being so good, it was hard to pick out the best from the lot. Well, that was our list of the best gadgets of 2017. But what do you think? Did we miss out on some gadgets that you think deserved the spotlight? We'd love to hear your take on it. So sound off in the comments below, with your picks for the best gadgets of the year.