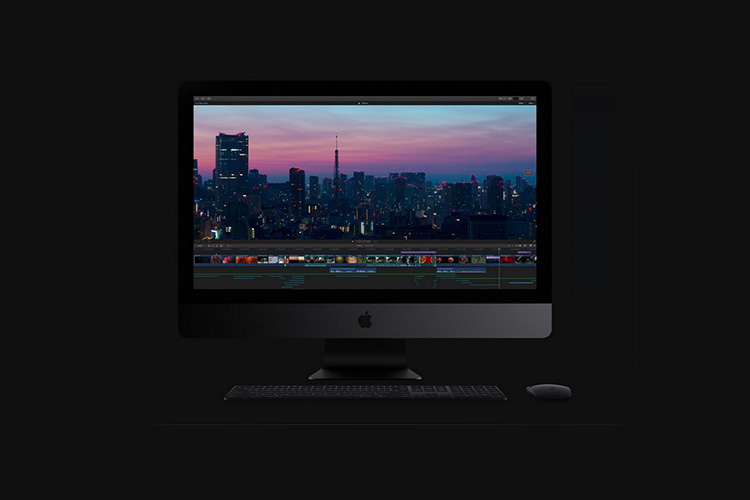 After months of wait, the iMac Pro is finally about to hit the retail shelves this week, but be prepared to shell out a pretty penny to get your hands on it. The device will be offered in multiple variants with different CPU, GPU, RAM and storage configurations at different price points. Either way, we know you're eagerly awaiting for all the dope, so lets cut the chit chat and get straight to the point. Here's everything you want to know about the first-ever iMac Pro – from its spec-sheet to its price and availability:
Apple iMac Pro Specifications
Display
27-inch Retina 5K display (5120 x 2880) with 500 nits brightness
CPU
Intel Xeon
W-2145 (8-Core, 3.7GHz, 11MB L3 Cache)
W-2155 (10-core, 3.3GHz, 13.75MB L3 cache)
W-2195 (18-core, 2.3GHz, 24.75MB L3 cache)
RAM
Up to 128GB 2666MHz DDR4 ECC
Storage
1TB / 2TB / 4TB SSD options
GPU
Radeon Pro Vega 56 (8GB HBM2 memory) / Radeon Pro Vega 64 (16GB HBM2 memory)
Connectors
Nbase-T Ethernet (upto 10Gb) using RJ‑45 connectors
4x Thunderbolt 3 (USB-C) ports
4x USB 3 ports
SDXC card slot with support for UHS‑II
3.5mm headphone jack
Wireless Connectivity
Wi-Fi - 802.11ac Wi-Fi, IEEE 802.11a/b/g/n
Bluetooth - Bluetooth 4.2
Electrical and Operating Requirements
Line voltage: 100–240V AC
Frequency: 50Hz to 60Hz, single phase
Operating temperature: 50° to 95° F (10° to 35° C)
Relative humidity: 5% to 95% non-condensing
Operating altitude: Tested up to 16,400 feet (5,000 meters)


Operating System
macOS High Sierra
Dimensions
Height: 20.3 inches (51.6 cm)
Width: 25.6 inches (65.0 cm)
Depth (with stand): 8 inches (20.3 cm)
Weight: 21.5 pounds (9.7 kg)
Apple iMac Pro Price and Availability
The iMac Pro pricing will start at $4,999 for the base variant with the 8-core chip, 32GB of RAM and 1TB of SSD storage. While there's no official word on the cost of the higher end models, expect prices to go up significantly. As mentioned already, the device will be available for purchase in the U.S. from this Thursday, December 14th. We expect Apple to eventually launch at least some of the variants in other parts of the world in the coming weeks, although, there's no official confirmation about that at this point in time.
The iMac Pro is the result of a concerted appeal from the developer community for an ultra high-end machine that can be used to run resource-heavy software. It will be interesting to see how the device is received by its target audience, but the initial impressions seem to be pretty decent. That said, we'll have to wait for the official release to be able to say anything with more certainty.
---
Load More