Gaming laptops are something that everybody loves. There used to be a presumption that gaming PCs are way powerful than gaming laptops but with the recent advancements such as Max-Q technology, gaming laptops are an equal match to the gaming PCs, and they even come with the added factor of portability. That being said, if you're in the market looking to buy a new portable gaming machine, there are way too many options for you. Well, fret now, as I'm going to help you make your decision by telling you about the 10 best gaming laptops that you can buy in 2018:
Best Gaming Laptops of 2018
We've divided the best gaming laptops into three segments according to the price bracket they fall in:
Best Budget Gaming Laptops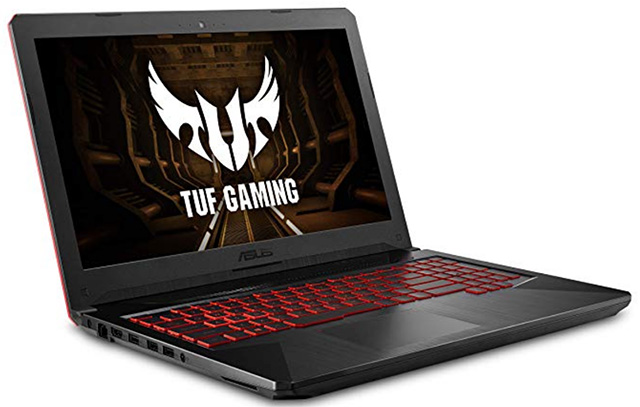 Let's kick off this list with one of the best budget gaming laptops you can get. The Asus FX504 brings in the 8th-gen Intel Core i7-8750H processor paired with 8GB of RAM and a 256GB M.2 SSD so you'll get lightning fast performance in not only booting up Windows on this thing, but also when you're launching your favorite AAA title. Thanks to the Nvidia GTX 1050Ti that Asus has put inside the FX504, gaming on this thing will not be a problem. It can easily handle most AAA titles on medium settings without breaking a sweat, so whether you want to play Far Cry 5, or Monster Hunter: World on a budget, the FX504 is one of the best laptops you can get under $1000. Plus, to keep things cool, the laptop features dual fans with Asus' anti-dust technology. The FX504 is usually priced at $999 but is available at around $800 a lot of times, so you can even set an alert and get it for $200 off if you're lucky; but even at $999, this is definitely a great budget gaming laptop.
Buy on Amazon: $999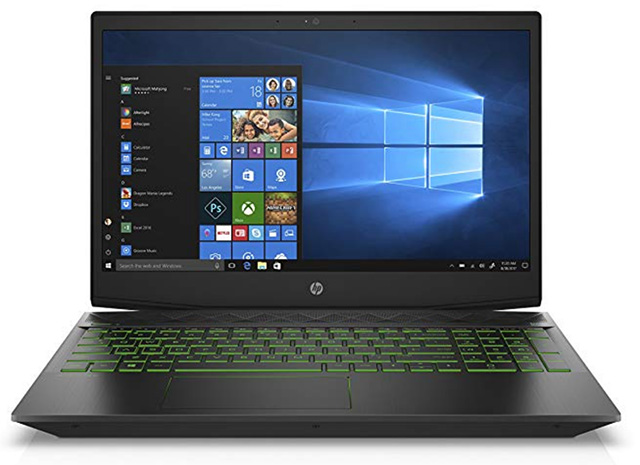 HP's gaming offering in the budget segment comes under its Pavilion line up of laptops. The HP Pavilion 15-cx0045nr is a sleek looking gaming laptop that packs in the 8th-gen Intel Core i7 8750H processor paired with 16GB of RAM and a 1TB hard disk along with 16GB Intel Optane memory. The laptop is definitely no slouch in terms of specs. For gaming, the HP Pvailion 15-cx0045nr brings 4GB of Nvidia's GTX 1050Ti graphics so it'll be able to handle most of the AAA titles out there at around medium settings with ease. The HP Pavilion is definitely the best budget gaming laptop for anyone who wants something that packs in beastly specs but still looks classy and sleek — that's thanks to its slim chassis, and with the green accents and keyboard backlight, the laptop can look like a mean gaming machine too. Also, HP claims a battery life of around 9 hours on this laptop when you're not gaming, which means it's good to go as a daily driver too.
Buy on Amazon: $949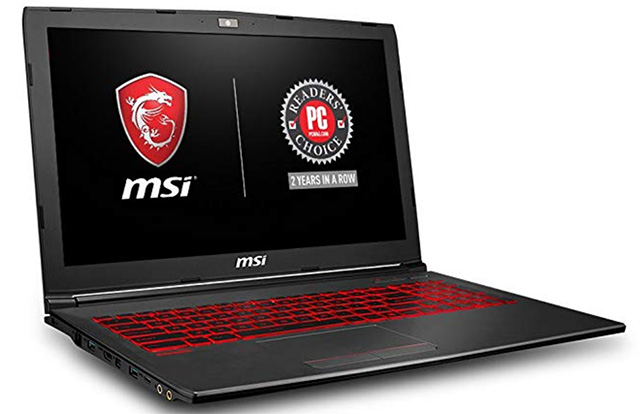 MSI is one of the oldest and biggest names in gaming laptops, and the GV62-8RD is a great budget offering from the company. The MSI GV62-8RD brings in an 8th-gen Core i7-8750H processor paired with 8GB of RAM, and a 1TB hard disk along with a 128GB SSD. Thanks to the hard disk + SSD combo, you can save your most used games and apps on the SSD and have them launch super quickly, while using the hard disk to store data and games that you don't play that often. Plus, with 4GB of Nvidia's GTX 1050Ti graphics, you can bet that the MSI GV62-8RD can run most of today's AAA titles with ease, and for last year's games, this thing will run through them like a hot knife through butter. The keyboard on the GV62 is made by Steelseries, which is one of the best in the business for gaming peripherals, so you can expect amazing tactile feedback from it.
Buy from Amazon: $980
Best Mid-range Gaming Laptops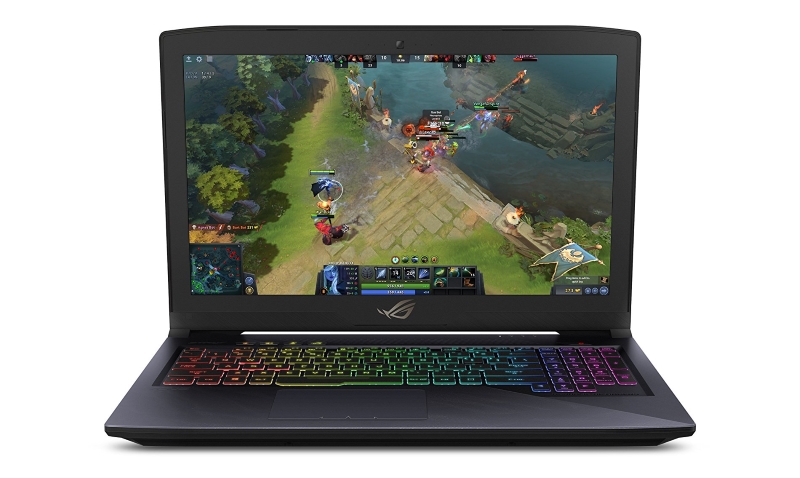 If you're looking for a thin and lightweight yet heavy duty machine, but do not want to spend a lot, the Asus ROG Strix is one of the best gaming laptops you can buy. Packing in a 7th-generation Intel Core i7-7700HQ quad-core processor with speeds up to 3.8GHz, the ROG Strix is one of the best performing laptops in its segment. It also offers a whopping 16GB DDR4 memory, so compiling multiple tracks on your timeline should not be an issue. You get 256GB of SSD storage along with an extra 1TB FireCuda SSHD storage, which should be more than enough for most users. In terms of graphics fidelity, the ROG Strix comes with the Nvidia GeForce 1060 with 6GB of VRAM. Furthermore, you also get Asus' signature Aura RGB lighting keyboard. All this, packed inside a slim 0.9" profile and lightweight 5.6 lbs body make the Asus ROG Strix an easy recommendation.
Buy on Amazon: ($1326.99)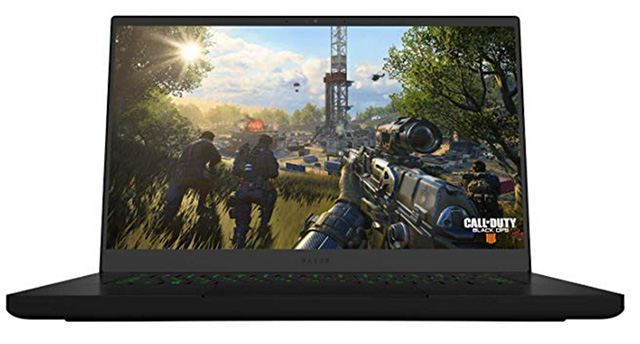 I am a Razer lover and I won't even deny that. But there's a valid reason for it. I mean, consider the Razer Blade 15″. The Razer Blade strikes the perfect balance between power and portability. The laptop packs in the Intel Core i7-8750H processor and offers the best-in-class performance thanks to 16GB of DDR4 dual-channel memory. As for gaming, the Razer laptop comes equipped with the Nvidia GeForce GTX 1060 GPU with 6GB of GDDR5 VRAM. Furthermore, the laptop comes with a 128GB PCIe-based SSD along with 1TB of hard disk space, and Killer Networking technology. It's a beast of a laptop that's packed inside a beautiful CNC Aluminium body by Razer and it comes with Razer synapse technology so you can go crazy with RGB lighting.
Buy on Amazon: ($1599)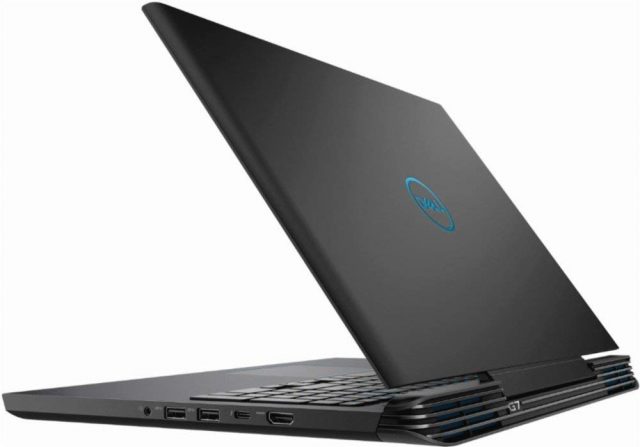 While the company does reserve the best features for its Alienwawre lineup of gaming laptops, it's new G series is geared at gamers looking for a mid-range laptop. The new Dell G7 offers a plethora of features for its price and its lack of a gamer-y aesthetic may even make it appealing for the professionals who occasionally like to indulge in a game or two on the side. The laptop is powered by an Intel Core i7-8750H CPU coupled with an Nvidia GeForce 1060 Max-Q GPU with 6GB of dedicated VRAM, along with 16GB of DDR4 RAM, a 512GB SSD and a 1TB HDD. For the price, the specifications are pretty good and add to it the sleek design and contrast color accents, the Dell G7 is definitely worth looking at if you're in the market for a gaming laptop with an understated design.
Buy on Amazon: ($ 1,399)
Best Premium Gaming Laptops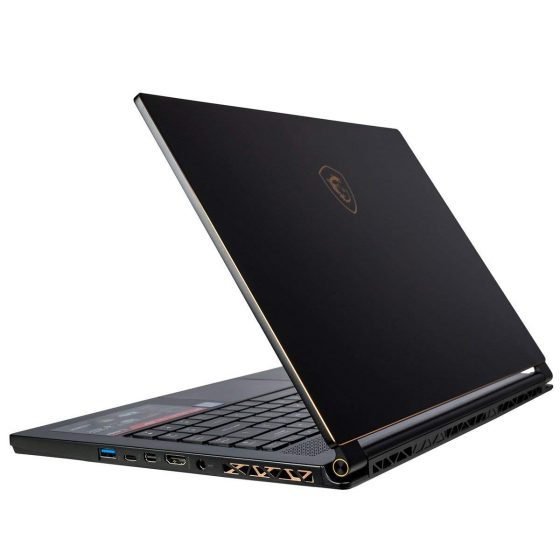 The MSI GS65 Stealth may not look very powerful with its understated design and small form factor, but don't let the design fool you. The GS65 Stealth is powered by an 8th Gen Intel Core i7 processor coupled with an Nvidia GeForce GTX 1070 GPU with 8GB of dedicated VRAM, 16GB RAM and two 500GB NVMe SSDs in RAID configuration. Even the 15.6-inch display display on this laptop is targeted at gamers and is rated for a 7ms response time with a 144Hz refresh rate. The laptop comes with MSI's advanced cooling technology to keep the CPU and GPU running smoothly at full tilt and a keyboard designed by SteelSeries for the best overall performance.
Buy on Amazon: ($2,249)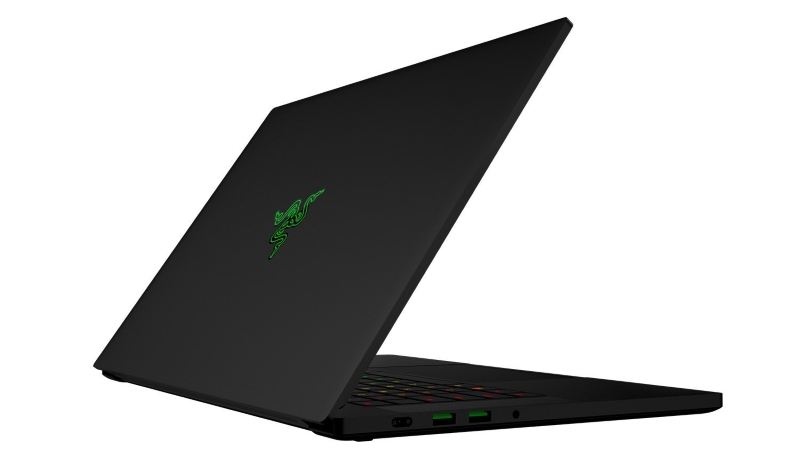 The newly-launched Razer Blade (2018) model is the world's smallest 15.6-inch gaming laptop. It comes with the latest 8th-gen Intel i7-8750H processor along with 16GB of DDR4 2667 MHz RAM. The larger, near-bezeless 15.6" Full HD display stretches edge-to-edge and features 144Hz refresh rates. Despite its form factor, the laptop actually houses the Max-Q Nvidia GeForce GTX 1070 with 8GB of GDDR5 VRAM. As for storage, you get a whopping 512 GB of SSD storage for super fast performance. The Razer Blade also features the company's innovative vapor chamber cooling system with Gaming Mode power boost, which ensures zero throttling and high fps in games throughout. Lastly, there's always the Razer Synapse technology for customizing the RGB lights on this thing.
Buy on Amazon: ($2399)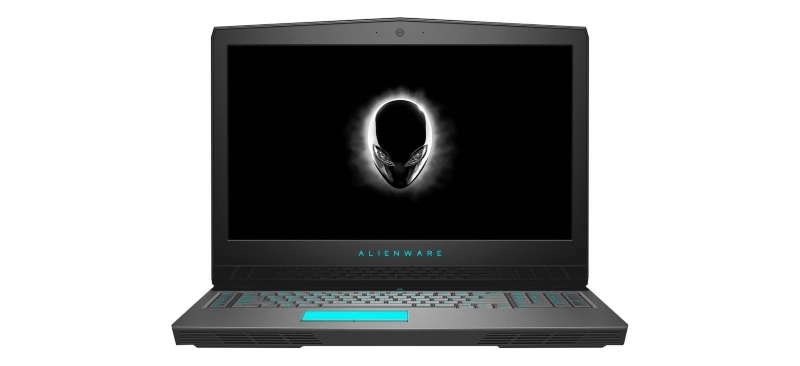 Its a list of best gaming laptops, and obviously, Alienware had to be there. The Alienware 17 R5 is the latest offering from Dell, which is basically a hardware upgrade from the last year's R4 version. The laptop packs in the latest 8th-gen Intel Core i7-8750H processor along with 16GB DDR4 RAM clocked at 2666 MHz. You get a stunning 17.3-inch, QHD (2,560 x 1,440) display with a refresh rate of 120Hz and compatibility with Nvidia's G-Sync technology. The gaming beast also packs in the Nvidia GeForce GTX 1070 with 8GB of GDDR5 VRAM. Considering the design language, the laptop might appear bulky, but it is quite sturdy. In fact, the laptop is built like a tank to handle any games you throw at it.
Buy on Amazon: ($2,243)
The Acer Predator Triton 700 is a beast inside an extremely thin chassis. The Triton 700 opts for a more stealthy look from the outside but packs in quite the punch. It comes with 16GB DDR4 RAM, along with a 7th-gen Intel Core i7-7700HQ. As for gaming, the Predator packs in the Nvidia GeForce GTX 1080 with MAX-Q design & 8 GB of dedicated GDDR5X VRAM, which is literally the best in the market right now. The laptop comes with 32GB DDR4 Memory along with 512GB PCIe SSD in RAID 0 configuration for super fast performance. As for thermals, the device comes with dual All-Metal Aero Blade 3D Fans with 5 Copper Heat Pipes. The display is no slouch either, as the 15.6-inch panel features a 120Hz Refresh Rate Display with NVIDIA G-SYNC technology.
Buy on Amazon: ($2,856)
SEE ALSO: 10 Best Laptops for Music Production and DJs
Which is the Best Gaming Laptop According to You?
Well, that's all from our side. The above list of best gaming laptops was curated with a lot of members of the Beebom team getting together and deciding on the best choices. With the current crop of laptops in the market, your new laptop will not only be good looking but also really powerful. And thanks to the advancements in the field of graphics, these laptops should be able to stand the test of time, and be good enough for most games to come. So, did any of the aforementioned laptops catch your eye? Do you have any other suggestions in store for us? Do share your thoughts in the comments section below.