Apple introduced 3D Touch, a new pressure-sensitive display with the iPhone 6s that enables users to interact with the display in amazingly new ways. Apple may have touted 3D Touch as the iPhone 6s' headline feature, but using a jailbreak tweak we can get this 3D Touch functionality on older versions of iPhone including the 6, 6 Plus and the iPhone 5s.
Note: This procedure requires you to have a Jailbroken iOS. If you're on the latest iOS 10.2, you can refer to our excellent guide on how to Jailbreak iOS 10.2. If you've just Jailbroken and need help installing tweaks from Cydia, refer to our beginner-friendly guide to Cydia.
How to Get 3D Touch on older iPhones
Note: We'll be using a Jailbreak tweak "Peek-a-boo" from a custom Source. There are many alternatives available in Cydia, but we will use it because it's the only one compatible with the latest iOS 10.2 Jailbreak as of writing. 
Open Cydia, switch to the "Sources" tab, and tap "Edit" > "Add".

Enter "http://repo.ioscreatix.com" (without quotes) in the dialogue box that appears and tap on "Add Source".
Now that we've successfully added the source, open Cydia again and click on the "Search" tab. Search for "Peek-a-Boo" and install this Jailbreak tweak.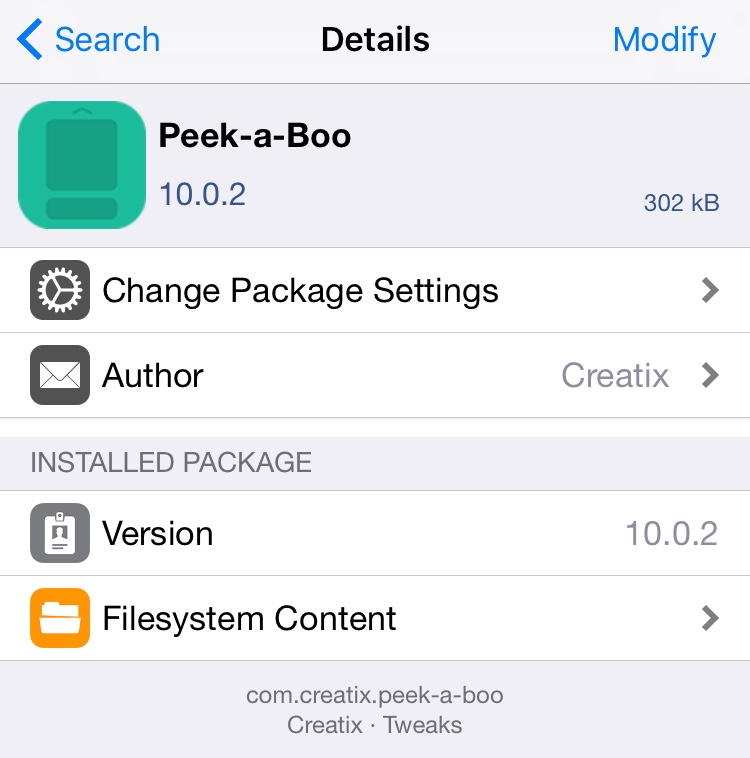 The Springboard will respring after a while and voila, you can 3D Touch on your older iPhone! While you can start 3D Touching, It'd be better if you take a moment to configure "Peek-a-boo" so that it can work with greater accuracy.
Configure Peek-a-boo Settings
Navigate to System "Settings" > "Peek-a-boo" and set the Sensitivity slider to your desired number.
The more the sensitivity, the more the amount of finger touching required to trigger 3D Touch actions. From my experience, Peek-a-boo works best when sensitivity is set to 80-110. Of course, you may need to tweak around and experiment a bit according to your finger size and preference.
Peek and Pop is triggered by a hard and an even harder press respectively on the iPhone 6s. Because you don't have a pressure sensitive hardware display on older iPhones, triggering Peek will require you a certain amount of finger touching on the display (which can be adjusted in sensitivity in Settings.) Increasing the amount of finger touching a little more will simulate the Pop action.
Where Peek-a-boo Works (and Where it Doesn't)
Peek-a-boo replicates the 3D Touch functionality on older iPhones surprisingly well. For starters, you can 3D Touch the icons on your home screen and jump to quick actions supported by any app.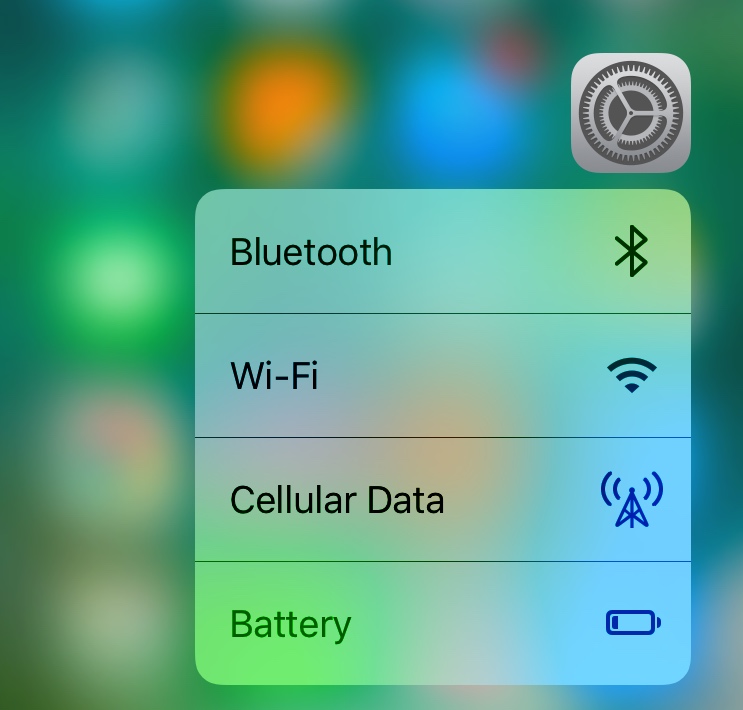 Peek-a-boo also works on the Control centre so you can 3D Touch the flashlight icon to control the intensity of the flashlight, just like the original 3D Touch on the iPhone 6s.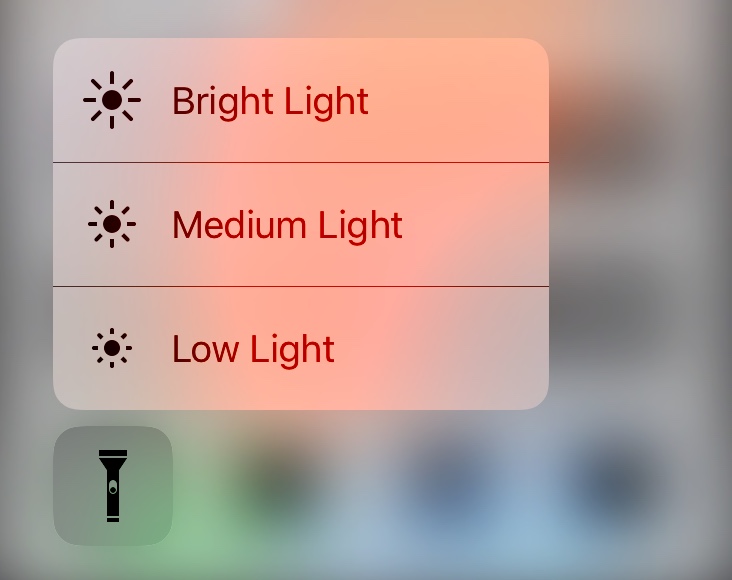 It works in Apple's default apps like Photos to quickly Peek and Pop into your pictures.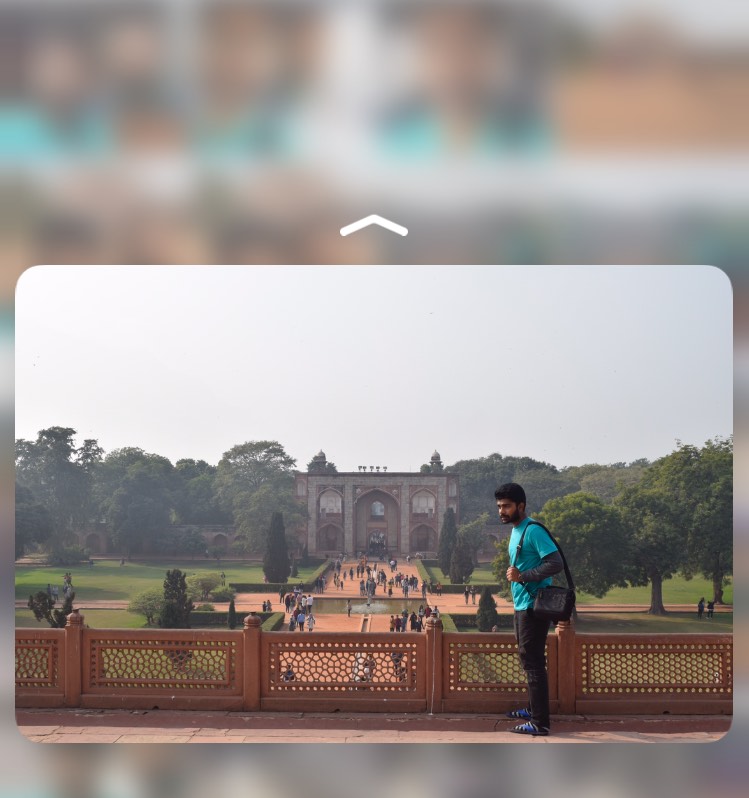 You can also quickly preview links in Safari, App Store or the Mail app. Third party apps with 3D Touch support like Twitter or Instagram work like a charm.
You can even 3D Touch in the Notifications centre to quick reply or even get the "Clear all notifications" button— a luxury only iPhone 6s and later models enjoy.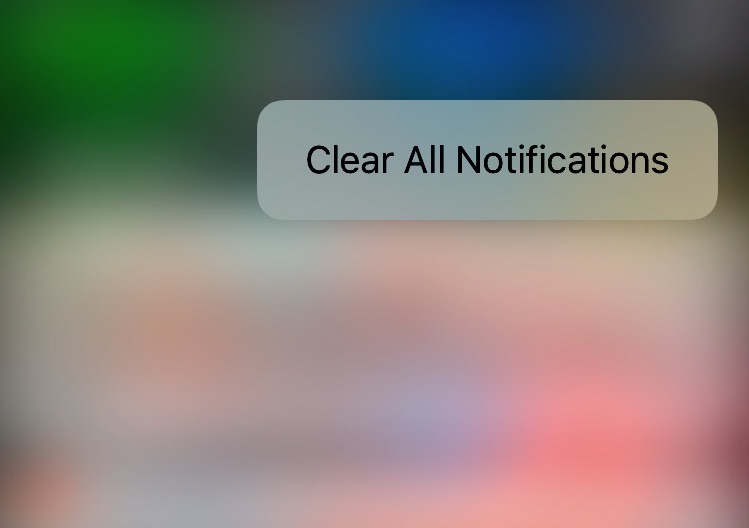 There are a few places where Peek-a-boo doesn't seem to work, though. First of all, 3D touching to animate a live wallpaper doesn't seem to work. Next up, 3D Touching Apple's keyboard doesn't turn it into a cursor trackpad. Interestingly enough, 3D touching Google's GBoard keyboard does turn it into a cursor trackpad. Still need more reasons to love Gboard?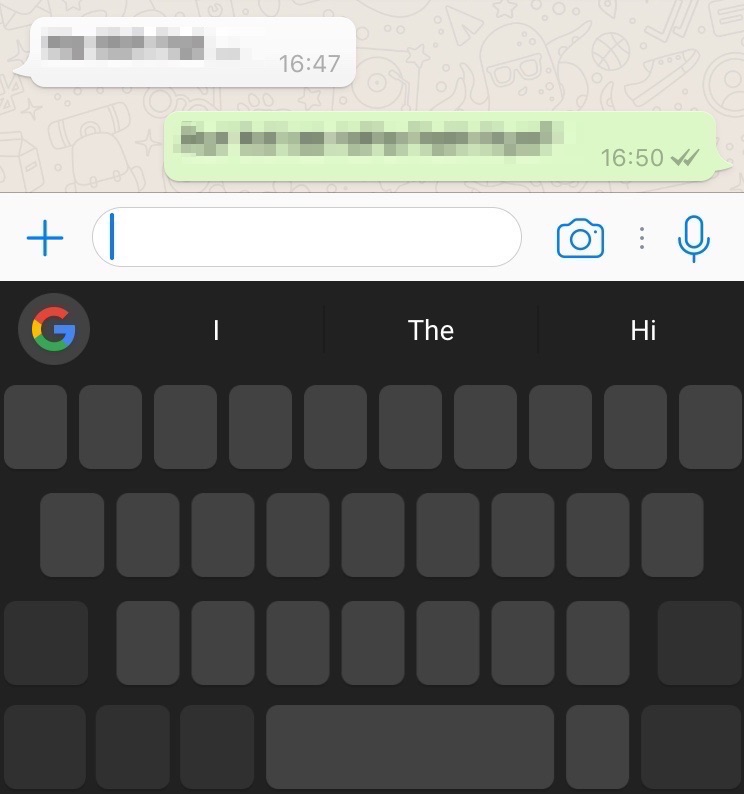 Also, I couldn't get to bring the multitasking menu on the iPhone by 3D touching the leftmost side of the screen. Of course, all this may be nitpicky, given the number of 3D Touch features that Peek-a-boo brings to the table.
SEE ALSO: How to Sideload Apps on iPhone in iOS 10 (Without Jailbreak)
Get 3D Touch on Your older Jailbroken iPhones
If you own an older version of a Jailbroken iPhone, there's absolutely no reason not to install Peek-a-boo. It brings all most of the awesome 3D Touch features to your existing iPhone without having to upgrade to the latest model. Fellow older iPhone users, how's this great Jailbreak tweak treating you?
Featured Image Courtesy: Flickr