Every year both the Android and iOS platform see a million of new apps releases. Although most of them are garbage, there are a few apps which are worth your time. We at Beebom try out as many new apps as possible to recommend the best of them to our readers. Now that 2017 is coming to an end, we thought it would be a good time to publish our list of best apps of 2017 which you should check out. The list has been curated based on the personal experiences of Beebom members, so we really hope that you will enjoy them. So, get your phones out and check out these 25 best apps for Android and iOS for 2017:
Best Apps For Android And iOS In 2017
1. SMS Organizer
I will start this list with my favorite app of the year. SMS Organizer by Microsoft is the best messages organizer app you can get. It organizes your messages neatly into different categories including personal, transactional, promotional, archived and blocked. I also like how it presents OTPs with a big copy button. It's the best way to easily get to the messages you want.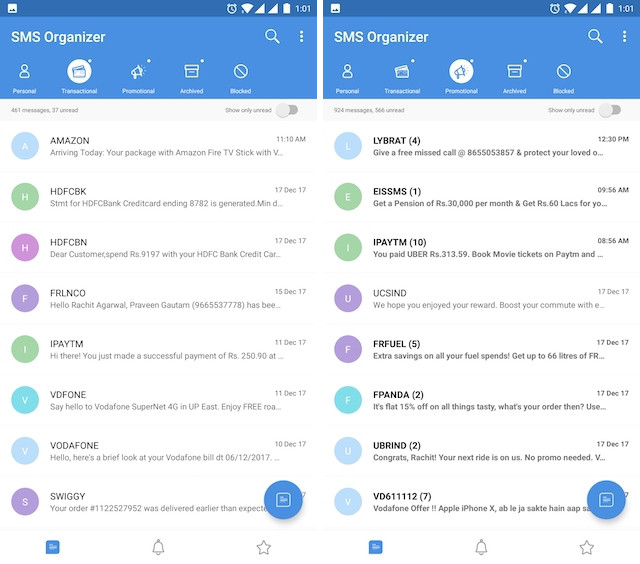 Download: Android (Free)
2. Bear
Who would have thought that in a world which is filled with note-taking apps, a new app can make its mark? Well, that's what Bear did. Although the app was released back in 2016, it really gained popularity in 2017 following Apple's decision to include it in its best app of the year list. The app lets take you notes, organize them, create to-do lists, and more. This is one of the best fully featured note-taking apps in the market.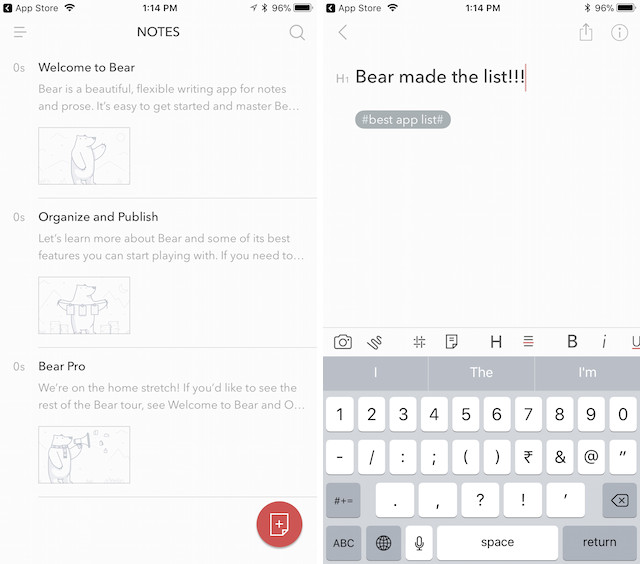 Download: iOS ($14.99/Year)
3. Coinbase
Cryptocurrencies reached a new height in 2017 as the prices for Bitcoin broke one record after another. As of writing this article, Bitcoin has soared above the $19,000 mark. For people who wanted to get into the game of cryptocurrencies, Coinbase became the go-to app to do that. The app became the world's most popular Bitcoin, Ethereum, and Litecoin wallet allowing users to buy, store, and sell cryptocurrencies without any hassle.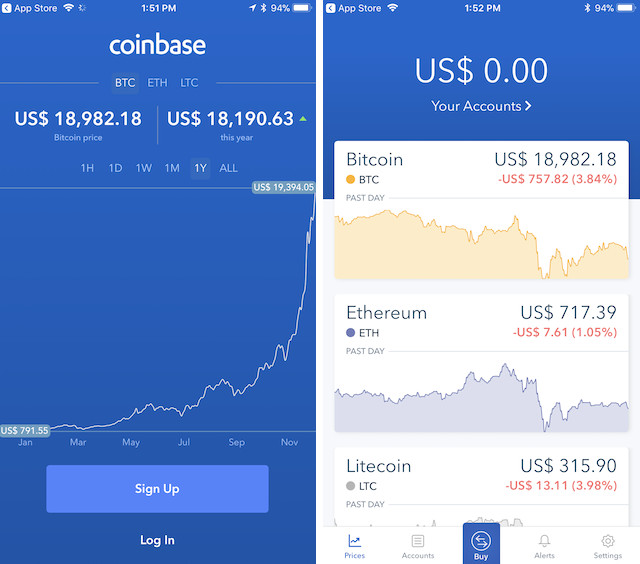 Download: Android / iOS (Fee depends on transaction value)
4. Loopsie
2017 is also the year of camera apps. As smartphone cameras are getting better and better, many new camera apps launched which took advantage of the excellent smartphone camera hardware. Loopsie is one of them. The app allows users to create stunning cinemagraphs by removing shakes and giving users the ability to loop a certain frame of video. You should definitely try this one out.
Download: Android / iOS (Free)
5. FaceApp
When Google released their best app of 2017 list, they made some changes afterward. The change saw FaceApp included in the list as the most popular app of 2017. The app basically uses artificial intelligence to transform your face. You can change expressions, make your face older or younger, change gender, and more.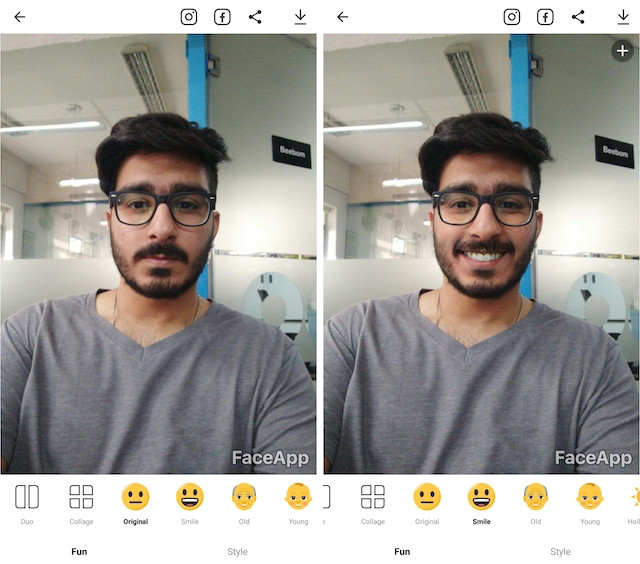 Download: Android / iOS (Free – $19.99)
6. Enlight Videolap
Just as Google included FaceApp as in its best of 2017 list, Apple released its own list in which Enlight was the best app of 2017 in India. Enlight is an artistic video editor which allows users to make artistic Hollywood-level films or simply share memories and moments with friends. You can mix videos and images and used layered-editing techniques including masking, blending, and more. It has got powerful tools which can be used by both amateur and pro video editors.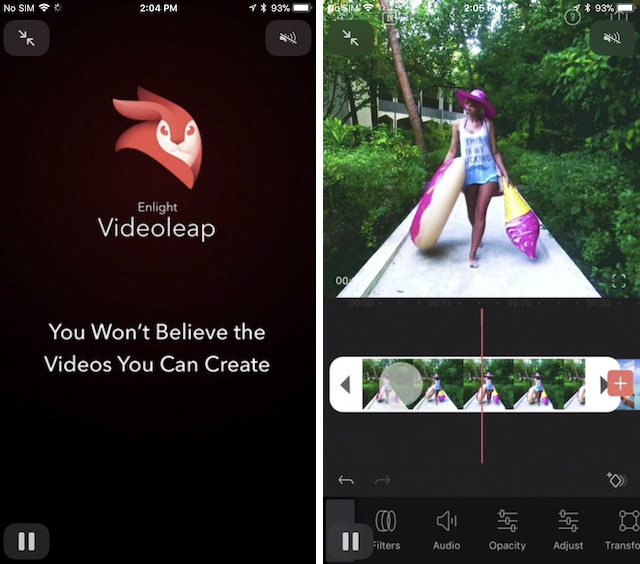 Download: iOS (Free – $1.99 to $77.99)
7. Firefox Focus
Apart from releasing its much awaited Firefox Quantum update for its desktop browser, Mozilla also released a surprise browser for iOS and Android. Focusing on privacy, the new Firefox Focus browser automatically blocks a wide range of online trackers from the moment you launch it to the second you leave it. The browser also allows you to easily erase your history, passwords, and cookies, so you won't get followed by unwanted ad trackers.
Download: Android / iOS (Free)
8. Socratic
When Google Announced Socratic as their best app for 2017, I was not complaining. The app focuses on helping students with their homework. All one needs to do is to point the built-in camera inside the app and take a picture of a homework problem, be it Mathematics, Science, History or literature problems, and their AI (Artificial Intelligence) instantly figures out which concepts one needs to learn in order to answer it. The app also gives a step-by-step solution of the problem in an instant. The best part is that it can even recognize handwritten questions without any problem.
Download: Android / iOS (Free)
9. Lingvist
Another learning app which features on our list is the Lingvist app, which makes learning languages really easy and fun. The app can teach you German, French, Spanish, or Russian and uses machine learning to adapt to you based on what you know. Want to learn a new language? Give Lingvist a try.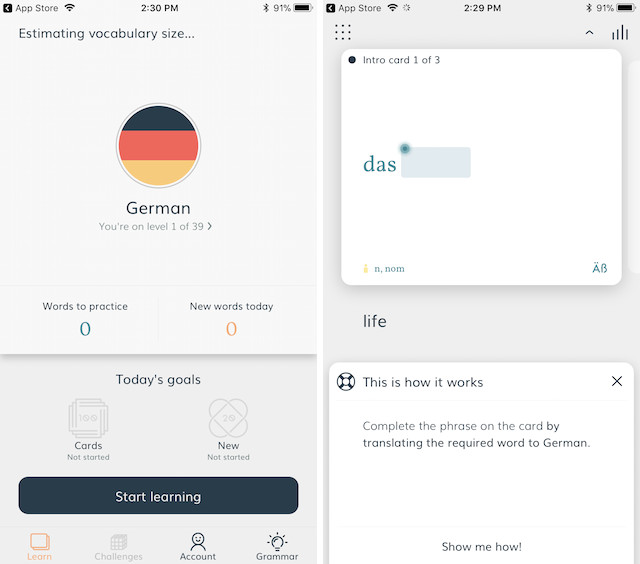 Download: Android / iOS (Freei – $20.99)
10. TBH
If you haven't heard about TBH, you either probably don't have an iOS device or you were living under a rock all this time. The app blasted its way to the top of the US App Store chart and was such a success that it was acquired by Facebook just a few months after its launch. The app lets users anonymously answer questions about their friends. One neat thing about this app is that the questioner contains only positive questions, so there's no chance of spreading anonymous hatred on the internet.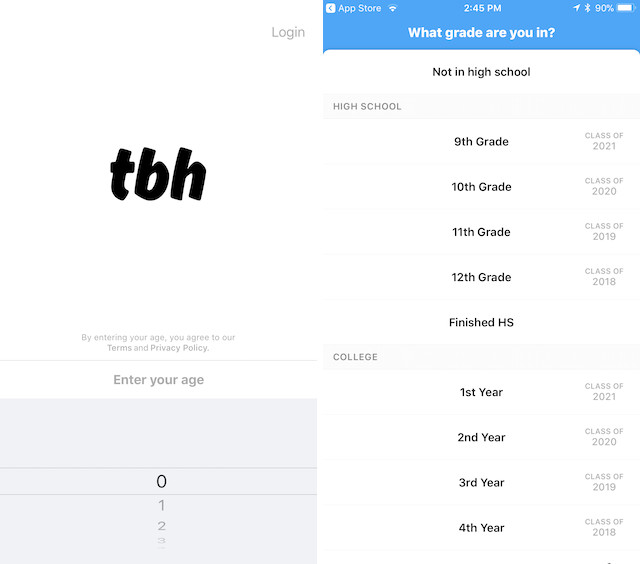 Download: iOS (Free)
11. DirectChat
Another social media application that makes the cut for this year's list is DirectChat. DirectChat takes the best feature of Facebook Messenger and brings it to all your messaging or chatting apps. The app enables chat bubbles for all your chat apps allowing you to easily manage and control your messaging apps. Just tap on the chat heads to quickly open the app and read messages or reply to them.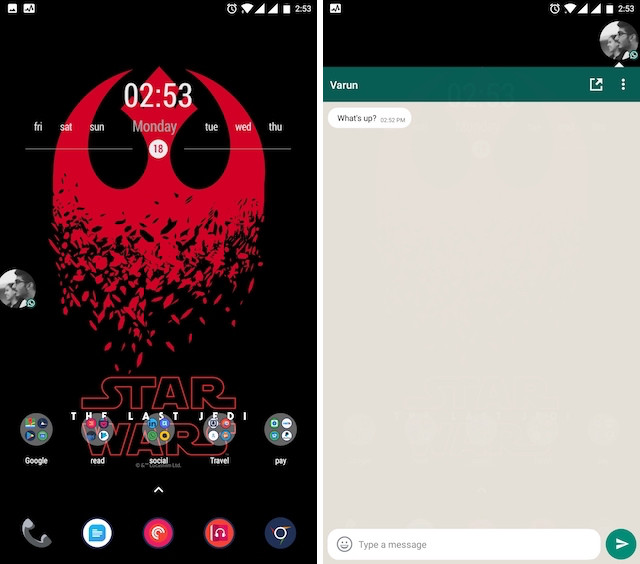 Download: Android (Free)
12. Microsoft Launcher
2017 has also been the year when major technology companies like Microsoft and Google announced a lot of new apps. Microsoft Launcher which was previously known as the Arrow launcher is one of them. It's one of the best launchers available on Play Store and is also my favorite launcher after Nova. The app lets you personalize your Android device to match your style with wallpapers, theme colors, icon packs, and more. It's best for users who have a Microsoft account, as it flawlessly syncs data across your PC and Android device.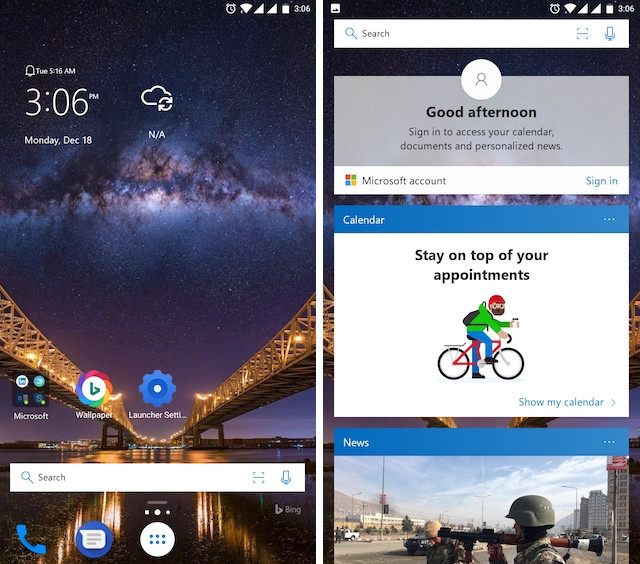 Download: Android (Free)
13. Microsoft To-do
Another great app released by Microsoft was its To-do app. It's a simple and intelligent to-do list app which allows you to plan your day. The app has a beautiful interface and makes it very easy to add tasks, reminders, and more. It's one of the best to-do apps around and the best part is that it's completely free.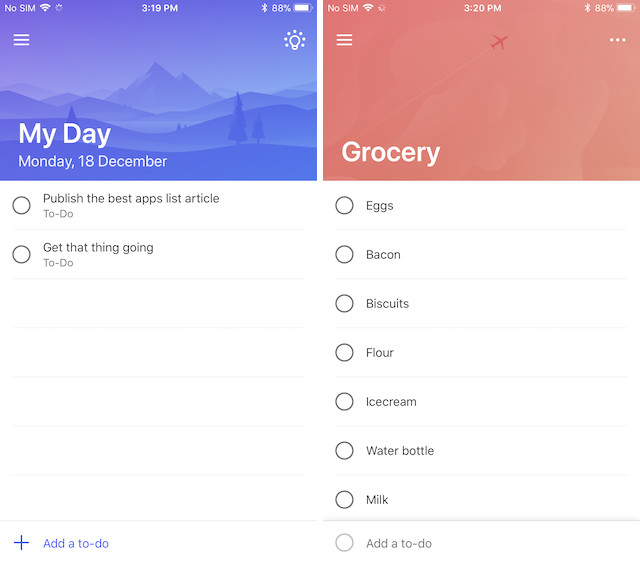 Download: Android / iOS (Free)
14. Microsoft Edge
2017 also marks the year when Microsoft released its browser app for mobile devices. Microsoft Edge is a fully capable mobile browser which creates a continuous browsing experience for Windows 10 users. Just log in with your Microsoft account and your content and data will effortlessly sink across your PC and mobile device, giving a seamless browsing experience.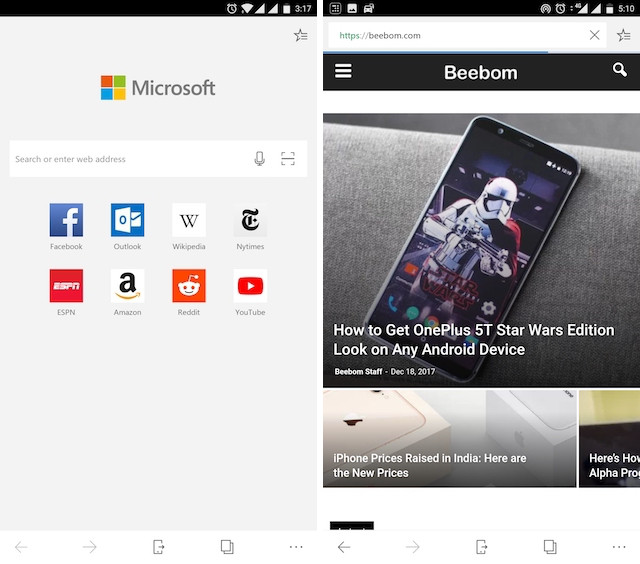 Download: Android / iOS (Free)
15. Files GO
Google released a ton of new apps in 2017 and this is probably my favorite among them all.  The Files Go app as its name suggest is a file browsing app which helps you check your storage, free up storage, find files faster, share files offline, backup files to the cloud, and more.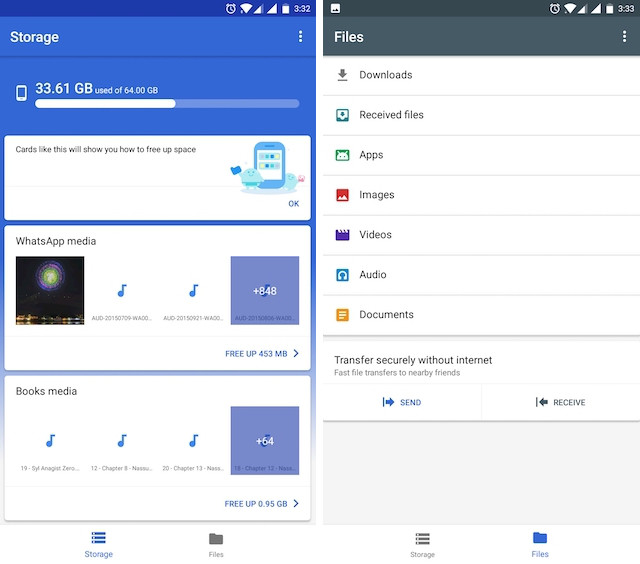 Download: Android (Free)
16. Storyboard
Google released 3 new camera apps in one day and I love each one of them. Storyboard is an app which transforms user's videos into a cool looking single-page comic layout. It does that by automatically selecting interesting video frames and then laying them out in a single-page comic layout. The effects are really cool and you are going to love them.
Download: Android (Free)
17. Selfissimo!
The second camera app released by Google is Selfissimo! which lets users take selfies and acts as their personal selfie photographer. Just launch the app and touch it to start taking selfies. The app will take a selfie each time you strike a new pose.
Download: Android / iOS (Free)
18. Scrubbies
Scrubbies is a video editing app by Google which according to its description lets you easily manipulate the speed and direction of video playback to produce delightful video loops that highlight actions, capture funny faces, and replay moments. I don't think I can explain this app better than that. I will urge you to try it out as it's a really fun app for video editing.
Download: iOS (Free)
19. Datally
Datally is another great app from Google which the company made for data consumption conscious Android users. The app lets users control and track their data usage. Its built-in data saving feature saves up to 30% on mobile data usage. Users can also create app-specific data limits to control background data usage. If you are on a limited data plan, you should definitely check this app out.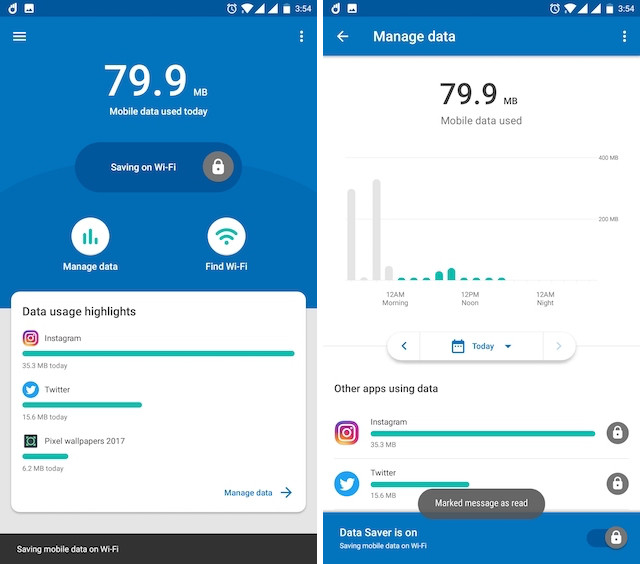 Download: Android (Free)
20. Clips
Apple joins the mobile video editing game by launching its very own video editing app called clips. The app allows you to create and send a video message or tell a quick story with artistic filters, animated text, music, emoji, and fun stickers featuring characters from Star Wars, Disney, Pixar and more.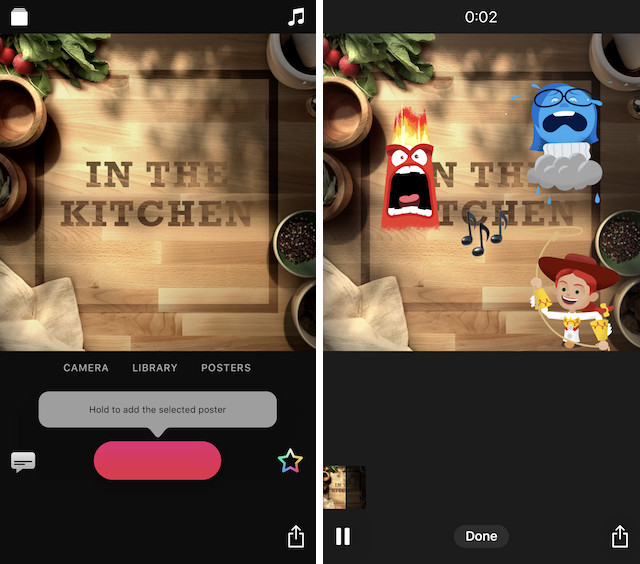 Download: iOS (Free)
21. Jigspace
Augmented Reality became really popular in 2017 with the launch of ARCore and ARKit technology be Google and Apple respectively. 2017 saw a launch of  many AR apps, and among them, all Jigspace is my favorite. The app lets you learn the workings of a lot of different things by placing an interactive 3D tutorial right in front of eyes. Ever wanted to learn how the piano works, or how the hydro-generator produces electricity? Jigspace can help you learn that.
Download: iOS (Free)
22. What The Forecast?!!
What the forecast as its name suggests is a weather app which tells you the weather forecast with a twist. The app has a beautiful interface and it joins the list of most beautiful weather forecasting apps available in the market. What makes this app different from other weather apps is the language used in the app. The language is full of profanity and uses harsh language to give you your weather forecast. It's really funny, and you should definitely check this one out.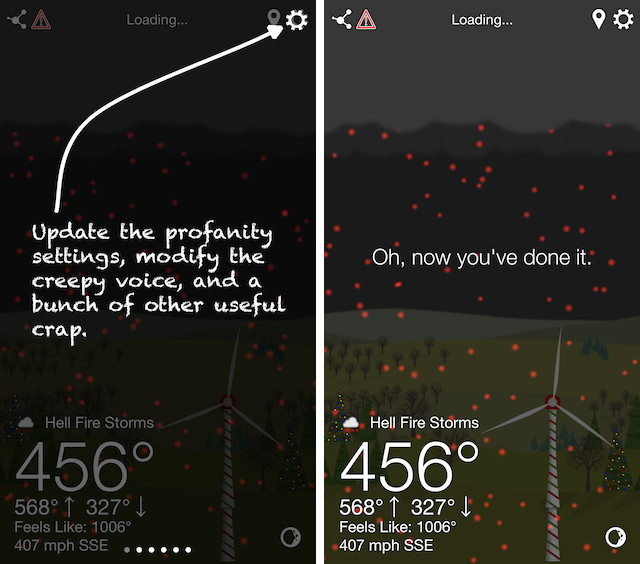 Download: Android / iOS (Free – $1.99)
23. Yarn
Yarn is one of my favorite apps of 2017. I have found this app to be the best time killer app on the market. The app tells you a story in the form of short text message conversations as if you were watching someone else's text messages. The stories are fun, dark and hilarious. Believe me, if you are looking for a time-killer app, there is nothing better than Yarn.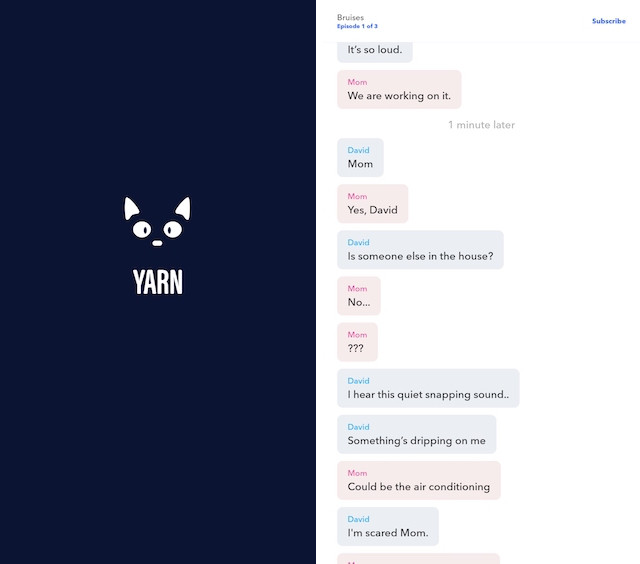 Download: Android / iOS (Free – $2.99 to $39.99)
24. Calm
All the digital noise which we interact with these days can make our health deteriorate. So, we end our list with two health-related apps which will keep your mind strong. Although Calm was released a while back, the app received huge popularity in 2017 and also became the best app of 2017 (Apple). It's a meditation app which helps users meditate by giving them guided meditation sessions. Users can follow the program or take one-off meditation sessions. It's like exercise for your mind. Another great app which is similar to Calm is Headspace (Android / iOS).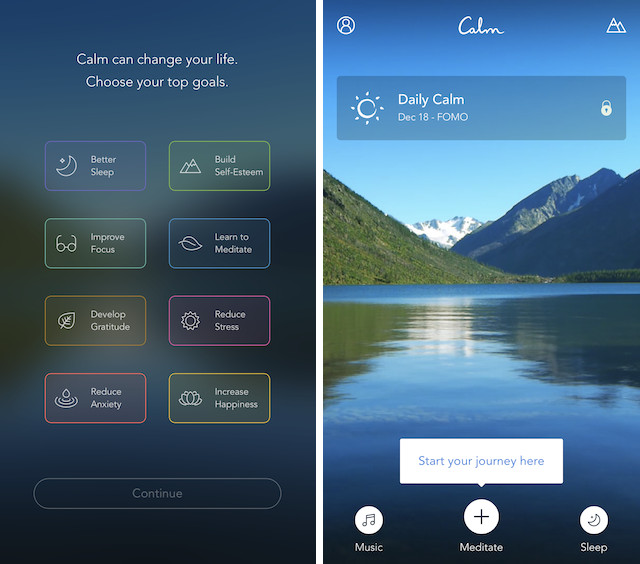 Download: Android / iOS ($4.99/month – billed annually)
25. Sleep Cycle Alarm Clock
If you feel that you are not getting a full night sleep, check out the Sleep Cycle Alarm Clock app. Not only the app tracks your sleep, it also analyzes the data in real time to determine when you are in the lightest sleep phase and then wakes you up at that time, so that you are not feeling sleepy after you wake up.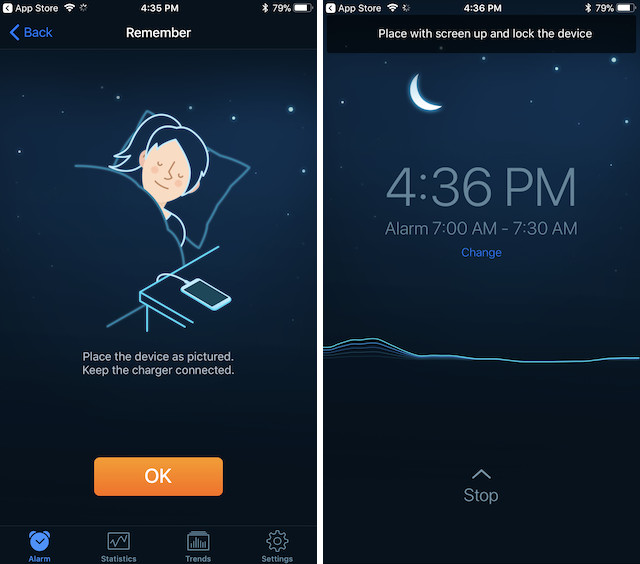 Download: Android / iOS (Free – $1.99 to $29.99)
SEE ALSO: The Best Laptops of 2017: Here Are Our Picks
The Best Apps Of 2017
That concludes our list of 25 best apps of 2017. If you have taken your time to go through the list, I am sure that you must have discovered a few cool and useful apps. Do share with us your favorite app from the list by commenting below. Also, if you think we missed an app which should be on the list, do share with us by dropping its name and link in the comments section below.
---
Load More