Microsoft Launcher which was earlier known as the Arrow Launcher, is one of my top three launchers on Android. The launcher has become even more important since Microsoft finally discontinued its mobile division, as now the launcher has become the only choice for Windows users who want to seamlessly integrate Microsoft services with their mobile devices. Maybe that's why Microsoft has been focusing a lot on its launcher lately and making it better and better with constant updates. Just today, Microsoft Launcher received a huge beta update which brings a ton of cool new changes.
The newest beta update (version 4.3) makes the launcher a lot more customizable, brings a ton of user interface enhancements, adds a default search bar for quick access to contacts, apps and files, and more. Here are some of the major changes coming with the new update:
App grid size increased to accommodate 12*12 grid
Now supports easier migration from other launchers and backups
Apps fonts enhancements and fine-tuning
Long-press on apps action is now supported
Apps and folders icon editing
Keep more than 5 apps in dock
Default Search Bar
Improved theming capabilities
Improvements in weather widget
Streamlined Settings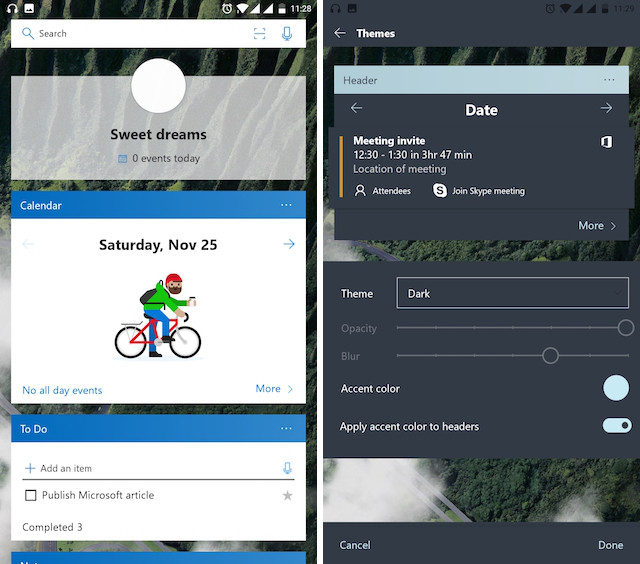 As you can see, this is a major update and will be coming soon to the stable build too. However, if you cannot wait for the stable build update, you can register for the beta version and install the update right now. I have already done it, as I could not wait. Also, I am happy to report that I have not encountered any major bugs till now, so if you want to try it, I don't think beta version will cause any major problems. If you do decide to install the beta version of the Microsoft launcher, share with your experiences in the comments section below.