According to Statista, Samsung's Tizen OS is currently the market leader in smart TV platform with 11% market share, followed by LG's webOS at 7% and Android TV standing at 4%. The numbers clearly tell you that Samsung is winning this game and Android TV is at a distant place. While that's what the numbers say, but what makes these three TV platforms different and unique? Well, to find the answer, in this article, we take a deeper look at the differences between Android TV vs Tizen OS vs webOS. From features to app library and long-term support, we have covered everything in this article. So without further ado, let's begin.
Comparison Between Android TV vs Samsung's Tizen OS vs LG's webOS
In this comparison between Android TV vs Tizen OS vs webOS, we have discussed many topics including features, app support, gaming, and updates. You can click on the link below to move to the relevant section easily.
Android TV vs Tizen OS vs webOS: A Comprehensive Analysis
Starting with Android TV's user interface, it has a top-to-down scrollable interface with row-based menus. As Google develops the Android TV platform, you are bound to get smart content recommendations based on your web activity. The good part is that Google is transitioning Android TV to a brand new Google TV UI in the next two years so you will get even better suggestions and curated content on your homepage.
Keep in mind, both Android TV and Google TV runs Android OS at their core so on the inside, not much has changed. In case you are interested, you can experience Google TV on Android TV right now.
Coming to LG's webOS and Samsung's Tizen OS, both are Linux-based operating systems and are completely different from Android TV. The UI of webOS and Tizen OS is also very similar, with bottom-bar menus that don't take up the entire screen. You can move to different apps and it will open a sub-menu based on the app you have selected.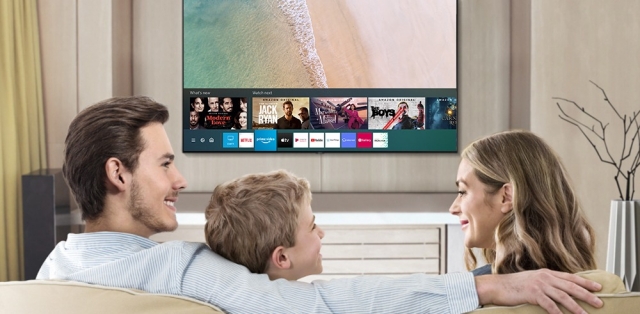 Without even opening an app, you can find your recent activity and recommendations from that particular app and can play content right away. So in terms of ease of use, webOS and Tizen OS are clearly better than Android TV. Apart from that, Android TV features a built-in Chromecast for seamless smartphone casting whereas webOS and Tizen OS have their own screen mirroring technology.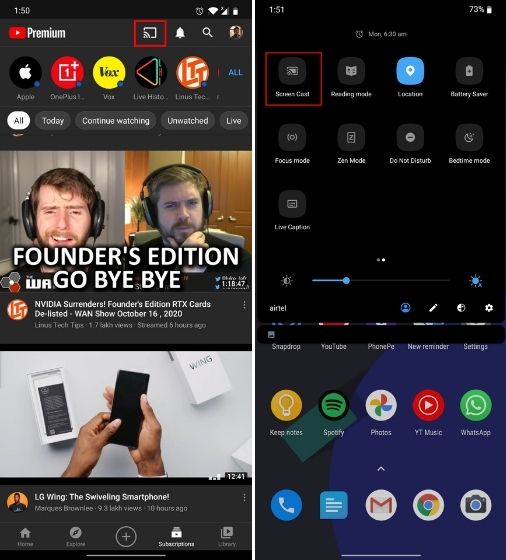 On this front, Android TV is much better than webOS and Tizen OS as the experience is pretty seamless. Not just smartphones, but also from the desktop (using Chrome), you can cast the screen on your Android TV in high resolution with audio output and minimum latency. On webOS and Tizen OS, you need to download a separate app and have to pair your smartphone manually for screen mirroring.
Next is voice assistants. As we all know, Google Assistant is remarkably better than Siri, or Bixby, or Alexa. And you get Google Assistant support on all Android TVs which means you can quickly search for content, find available sources for a movie or show, control IoT devices, and get information on just about anything. On the other hand, webOS mostly features Alexa and on some TVs, it brings both Google Assistant and Alexa support which is nice.
Tizen OS has its own voice assistant which also works in the offline mode. However, we are seeing reports that some 2020 Samsung TVs may get Google Assistant support in the near future. Having said all of that, Google Assistant on Android TV has better voice recognition and offers a far better experience due to deep integration with the underlying Android OS.
Finally coming to the remote, generally, Android TV remotes are quite minimal in design and have just a few buttons. Google relies too much on Google Assistant for voice search and for the right reasons. However, some Android TVs by Sony and LG come with a full-size keypad for typing and easier navigation.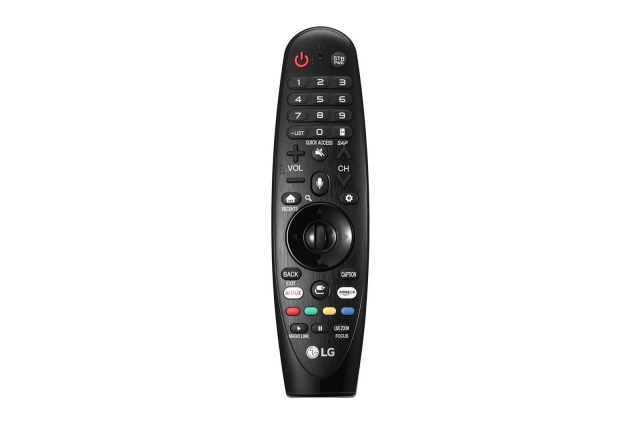 WebOS has its magic remote that brings a full-size keypad and the buttons are also configurable. By the way, you can also remap Android TV remotes using a third-party app. Talking about Tizen OS remote, earlier it used to come with a full-size keypad, but now Samsung also offers a minimal remote with voice assistant taking the center stage.
Having talked about the features, let's now discuss app support on all three smart TV platforms — Android TV, webOS, and Tizen OS. As Android TV runs Android OS at its core, you have access to Play Store which means you can install and run thousands of TV-optimized apps on your TV. In fact, you can even run incompatible Android apps on your Android TV by sideloading the APK.
The library of Android TV apps is increasing day by day and you can find apps for almost every streaming platform out there. From YouTube, Netflix, Prime Video to Disney+, HBO Now, Roku, you have access to everything. The best part is that even Apple TV is coming to Android TV and the new Google TV in a few months. Talking about webOS and Tizen OS, the app library is not as big as Play Store, but they have got support for almost all the popular streaming services.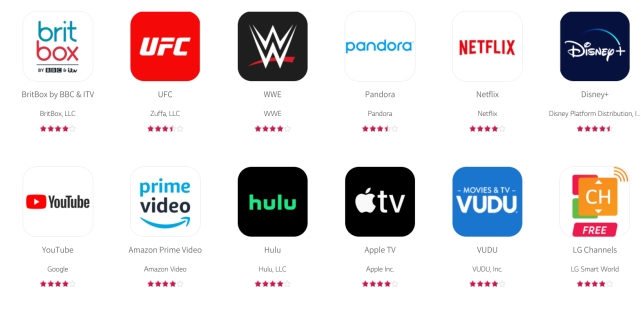 You get YouTube, Netflix, Prime Video, Disney+, HBO Go, even Google Play Movies, and more. It might come as a surprise to you but Apple TV is already available on webOS and Tizen OS which is great. All in all, if you are someone who wants to install any and anything on a TV then Android TV is simply the best as it allows you to sideload apps. However, webOS and Tizen OS are also great when it comes to supporting popular streaming platforms despite having a limited app library.
In this comparison between Android TV vs webOS vs Tizen OS, long-term update is where all three TV platforms disappoint you. For instance, Android TVs get around 2-3 years of firmware updates, but only if have got the top model from a reputable brand. Most Android TV manufacturers abandon major updates just after one year.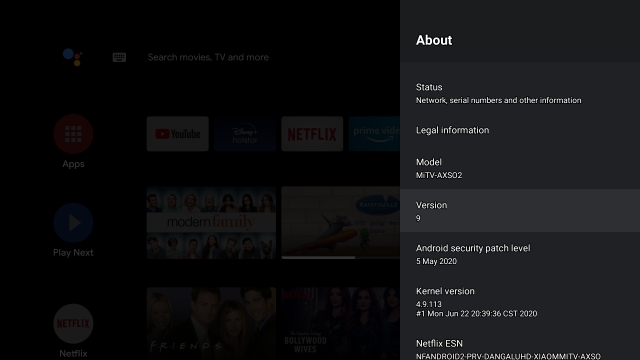 Similar is the case with LG's webOS and Samsung's Tizen OS, you are unlikely to get major updates after a year or two. While you will be able to run apps and play content for the foreseeable future, there is no guarantee that all apps will run fine after 4-5 years as developers tend to stop supporting older platforms.
In this regard, Android TV is slightly better than webOS and Tizen OS since you will be getting Android app updates directly from the Play Store for many years to come. Also, in case, your Android TV gets obsolete, you can buy an inexpensive Android TV Box or get the latest Chromecast to upgrade to the latest Android TV platform.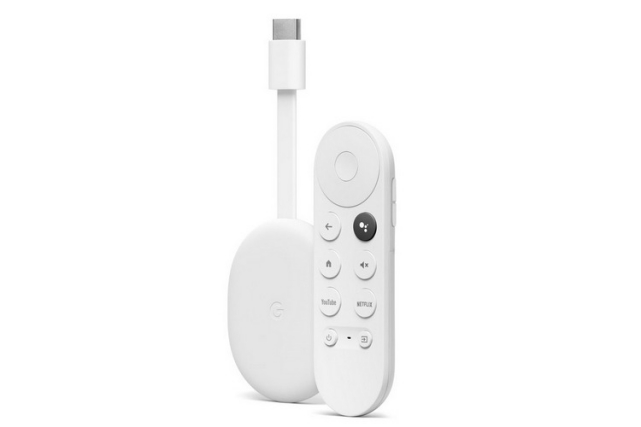 However, you can't do that with webOS or Tizen OS as these operating systems only ship with the TV and are not available through a separate hardware device. To sum up, in terms of updates, none of the TV platforms have a great track record, but Android TV offers you more hardware choices and app updates for a much longer time.
Finally coming to gaming, well none of the TV platforms are built for gaming, but again, Android TV offers you more options than webOS and Tizen OS. Android TV comes with Play Store support so you get to install a range of Android games on your TV. As I mentioned above, you can also sideload games on your Android TV and can play using a controller.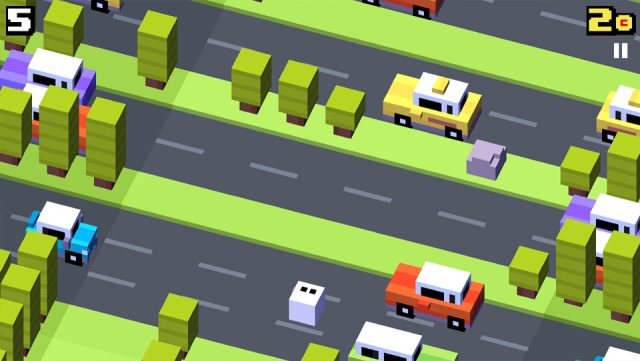 That said, keep in mind, the majority of Android TVs come with low-end specs which means you can't play highly intensive games on your Android TV. But if you choose to get the expensive Nvidia Shield TV (based on Android TV) that offers a powerful CPU and GPU then you can definitely play high-end games on your Android TV.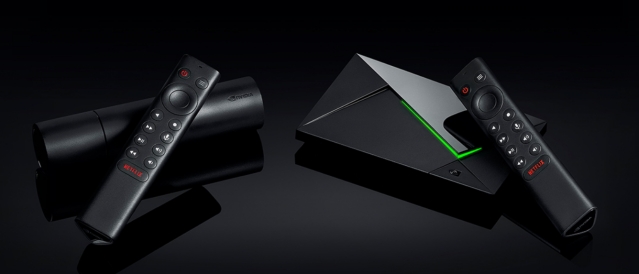 Now coming to webOS and Tizen OS, they have a very limited number of games on their app store. You can't sideload games, neither can you install an emulator to play games available on other platforms. All in all, gaming, in general, is very limiting on all three platforms, but you do have the option to get Nvidia Shield TV if you want to play games on a larger screen.
Frequently Asked Questions
Q. How Do I Install 3rd Party Apps on My LG webOS?
You can't install apps outside the LG Content Store on webOS. Unlike Android TV, you don't have the option to sideload APKs on LG's webOS as the OS is not based on Android.
Q. Can I Install Android Apps on Samsung's Tizen OS?
No, you can't install Android apps on Samsung's Tizen OS. Tizen OS is a custom Linux-based OS and it does not support Android apps.
Q. Can Tizen be Converted to Android?
No, you can't convert your Tizen-based Samsung TV to Android TV.
Q. What are the Disadvantages of Android TV?
Some of the disadvantages of Android TV are slower booting and delayed response due to low-end specs. So before buying, make sure you get better internals for faster performance.
The Verdict: Android TV vs webOS vs Tizen OS
After going through all the points, it's clear that Android TV offers more choices, be it on the software or hardware side. You get smart recommendations, access to Play Store, Google Assistant, Chromecast, the new Google TV, Android Boxes, powerful devices like Nvidia Shield TV for gaming, and more.
LG's webOS is also pretty good with support for almost all the popular streaming services, a sizeable app store, screen mirroring, a user-friendly UI, magic remote, and multiple voice assistants support. Similar is the case with Samsung's Tizen OS: you have a slick UI, availability of all mainstream apps, screen mirroring, offline voice search, and more.
In conclusion, all three TV platforms have everything to make your online TV experience complete and enjoyable. None of them lack any essential feature that can discount your viewing experience. That said, Android TVs offer you more choices and it's up to you if you want that flexibility. As for webOS, I would recommend it to old-school users who want a simple UI and full-size keypad for easier navigation. Finally, Tizen OS is also quite good and can be used by just about anyone.
---
Load More