In our previous attempt, we discussed what is Android TV and how it works so our readers could understand everything in detail about the popular TV platform. Now we have come up with another related, but interesting topic — Android TV Box. Here, we discuss the working mechanism of Android TV Box, its features, pros and cons, and similar products in the market that offer a better experience and value. So on that note, let's go ahead and find out what is an Android TV Box and if you should buy one.
Everything You Need to Know About Android TV Boxes
Here, we have enlisted all the sections that we have covered in this article. You can easily skip to the relevant section by clicking on the link below. Be assured, we have broken down every detail in lucid terms so anyone can understand how the Android TV Box works.
What is an Android TV Box and How Does it Work?
Android TV Box is a special hardware device that brings smart TV features to your existing TV set. It works through the internet and delivers all sorts of video content on your demand. Android TV Box runs Android TV OS under the hood and offers Play Store support so you can install and run your favorite Android apps on your TV.
Android TV Boxes are very much similar to Android TVs, with the only difference that the latter comes pre-installed with Android TV OS while the former brings the same OS and features in a separate hardware box. Basically, if you have got an old TV set and wish to convert it into a smart TV then Android TV Box is the way to go.
Now the question comes, what can you do with an Android TV box? Well, you can stream movies and shows and watch live sports with thousands of well-optimized apps for the Android TV platform. From YouTube to Netflix and Prime Video, you have access to almost everything. If you are wondering, can I watch free movies through Android TV Box then the answer is yes. There are several apps on Android TV Box that allow you to watch movies for free.
Other than that, Android TV Box comes with a built-in Chromecast feature that allows you to cast your smartphone screen to your TV set. It works flawlessly with support for audio output, background playback, high-resolution streaming, and more. You can also play non-intensive games on your Android TV Box, but bear in mind, the experience is not that great.
Besides that, Android TV Box comes with a minimal remote that features a "Google Assistant" button. You can ask for movies and shows to Google Assistant and it can display precise results to your queries. For instance, if you ask Google Assistant to "play the crown", it will show you all the streaming options available from different sources. That's amazing, right?
Finally, coming to what kind of hardware Android TV Box needs to run the TV platform. Well, unlike Android on smartphones, Android TV OS is pretty lightweight so it can run on a decent Amlogic or a Mediatek processor. Generally, Android TV Boxes come with 4/8GB of storage and 2/4GB of RAM. That said, keep in mind, if you wish to play 4K content and want to install several apps then I would recommend getting a well-specced Android TV Box.
What are the Cons?
While Android TV Boxes are great in terms of features, there are some cons that you must keep in mind. First of all, many Android TV Boxes in the market come with a below-average spec that results in slower booting and delayed UI response. In this regard, I would recommend you to get an Android TV Box with a decently powerful processor and ample RAM/storage.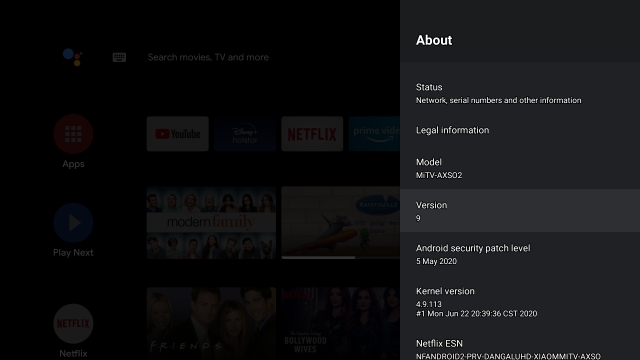 Next is firmware updates on Android TV Boxes that you won't receive for more than 2-3 years. After a few years, you might have to get a new Android TV Box to run the latest TV platform. However, the good part is that you will be getting app updates for a much longer time through Play Store.
Android TV Box vs Fire Stick vs Chromecast
While that was all about the features and cons of Android TV Boxes, here we are going to compare Android TV Box with the two other competitors in the market: Fire Stick and Chromecast dongle. First of all, Android TV Box and Fire Stick both runs Android under the hood, but Fire Stick has replaced all of the Google services with its own Amazon services.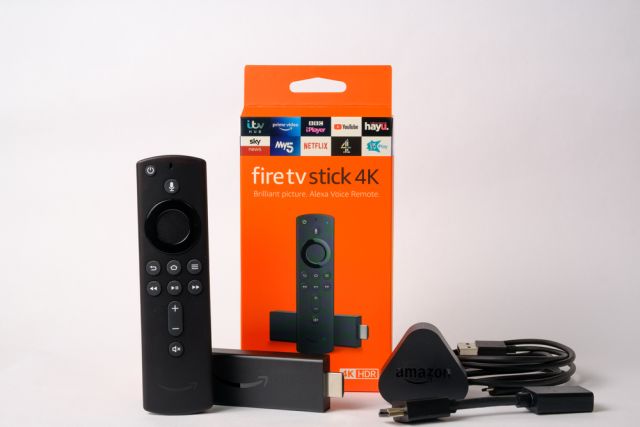 For instance, you don't have Play Store on Fire Stick. Instead, you get Amazon App Store to search and install apps. In case, you don't find an app on the Amazon app store then you can very well sideload an APK on your Fire Stick. Similarly, Google Assistant is replaced by Alexa, Amazon's own voice assistant. As for the availability of popular apps, rest assured, you get everything from Netflix to YouTube, Prime Video, Disney+ and more.
Coming to Chromecast, well until the last generation, Chromecast was just a casting device meaning it was only used for mirroring smartphone or desktop screen on your TV. However, this year, Google released a new "Chromecast with Google TV" device that runs Google TV (successor of Android TV OS) with support for Chromecast feature.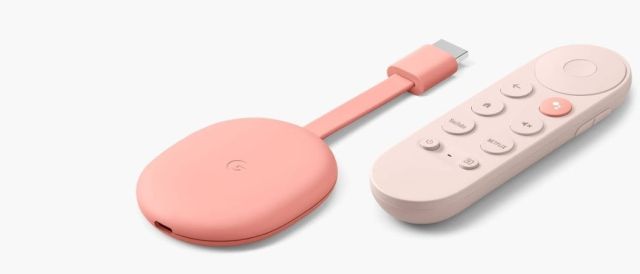 You get Play Store, Google Assistant, and a brand new UI with Google TV. I would say, if Chromecast with Google TV is available in your region then you should simply go for it. It's much better than Android TV Box and Fire TV Stick. As for the comparison between Android TV Box and Fire Stick, for features, I would definitely pick the former, but if you want somewhat powerful hardware then Fire Stick is better.
Frequently Asked Questions
Q. Can I Watch Free Movies on Android TV Box?
For Netflix, Prime Video, and other streaming services, you will need a subscription to watch movies and shows on Android TV Box. However, there are many Android apps such as Tubi (Free) and Sony Crackle (Free) that allow you to watch free movies on Android TV Box. You can also sideload Kodi and watch free movies on your Android TV Box.
Q. Does Android TV Box Require Internet?
For most of its work, Android TV Box does require internet connectivity all the time. However, if you want to play local media through a USB drive then you can do so without an internet connection.
Q. Is Android TV Box Better than Fire Stick?
As I mentioned above, in terms of features, Android TV Box is better than Fire Stick since it comes with Play Store and Google Assistant support. However, in terms of hardware offering, Fire Stick has slightly better internals.
Q. What Internet Speed Do I Need for Android TV Box?
2MBps is generally recommended if you want to play content smoothly on an Android TV Box. However, you can make do with even lower internet speed.
Android TV Box Explained for You
So that was all about Android TV Box and how it works. From features to cons and comparison with similar market products, we have covered everything in this article. You can go through the article point by point and I am sure you will find all the information you need. Anyway, that is all from us. If you still have any questions then you can comment down below and let us know. We will definitely try to help you out.
---
Load More