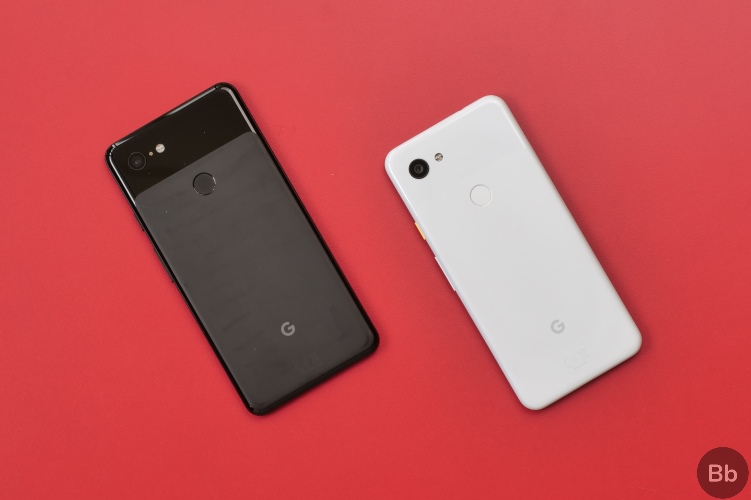 Google may start rolling out Android 10 starting Tuesday, September 3. The info comes from a couple of Canadian telecom companies, Rogers and Telus, both of whom had seemingly listed September 3 as the date that the latest version of Android will officially start rolling out to all three generation of Pixel smartphones. However, the listings have since been removed, although, not before 9to5Google could grab a couple of screenshots.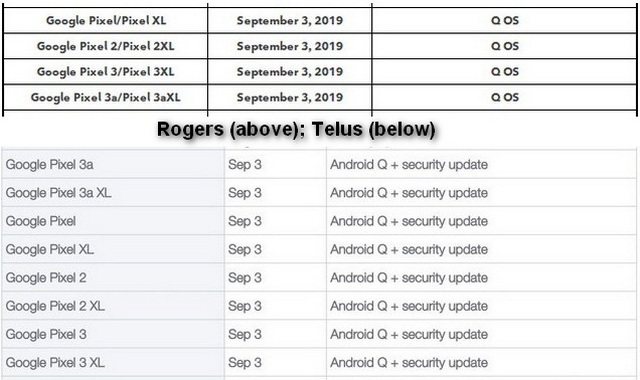 As can be seen from the screenshots above, while Telus still referred to Android 10 by its old name – Android Q – Rogers inexplicably used 'Q OS' to denote the latest version of Android. However, the one thing that looks fairly certain right now is that both carriers are likely to start rolling out the software to all three generations of Pixel phones on their networks starting later today.What's not yet known, however, is how long it will take for the update to be rolled out around the world.
It's worth noting that this is not the first time that we're hearing about September 3 as the date when Android 10 starts rolling out to various Pixel Devices. A report from last week suggested that even the Pixel 3a (and presumably the Pixel 3a XL) will start getting the new software from today; something that is said to have been revealed by a Google support executive.
Android 10 is expected to be pre-installed in the Pixel 4 and Pixel 4 XL, which are said to be launched next month. However, it will also be available officially to all three earlier generations of Pixel handsets, including the original Pixel/Pixel XL, the Pixel 2/Pixel 2 XL and last year's Pixel 3/Pixel 3 XL. It is also eventually expected to be rolled out to a whole host of third-party devices from all major vendors, including Samsung, LG, OnePlus and more.
---