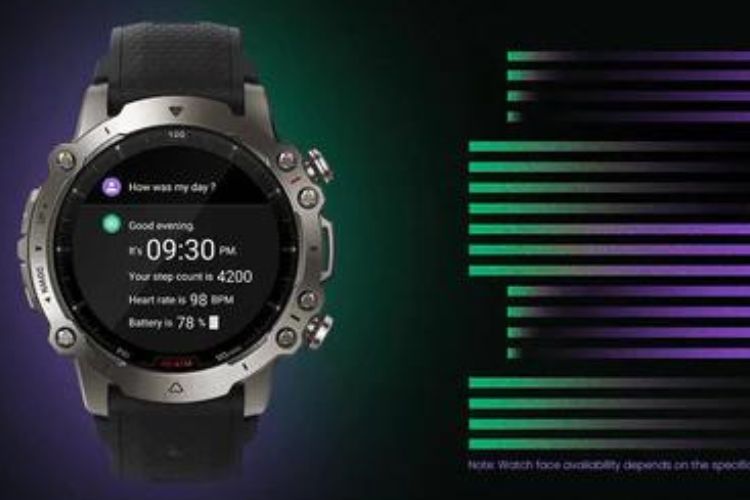 ChatGPT's raging popularity has led many into coming up with their own versions of it and even incorporate the power of OpenAI's popular AI tool (say, Snapchat). Trying to become a part of the crowd, Amazfit has now adopted ChatGPT for its smartwatches. Here are the details to note.
Amazfit Releases ChatGPT-Powered Watch Face
Wearable brand Amazfit has now released the world's first watch face powered by the ChatGPT conversational AI tool. The tool has been integrated into the code of the watch face on Zepp OS, which is the company's operating system for its smartwatches.
The integration will help the watch faces show human-like AI-based responses. So, once the watch face is set, it can ask how your day was or even greet you. Plus, it will show health and fitness data like the step count, calories burnt, and more. It could also include the battery percentage, the heart rate, or any other information that the users want to see.
This is the first time a smartwatch can enable ChatGPT AI-based interactions with users and this only means that more wearable brands will soon adopt the same.
Although, there's no word on which Amazfit smartwatches are compatible with the ChatGPT-powered watch face. Given that it's an update for Zepp OS, it could be released to all Amazfit models. But, there's no word on when this will happen. It also remains to be seen how well this integration works!
For the uninitiated, ChatGPT recently came into being through OpenAI and is a way for you to get answers to several types of questions as if you are having a conversation with a human. Following this, even Google released Bard (still available to a select few) and Microsoft announced the new AI Bing, which is also available to limited users.
And if you are wondering what you can do with ChatGPT, you can check out our article on ChatGPT use cases. If you are looking for other ChatGPT-like platforms, head over here! Also, don't forget to share your thoughts on Amazfit adopting ChatGPT in the comments below.
---