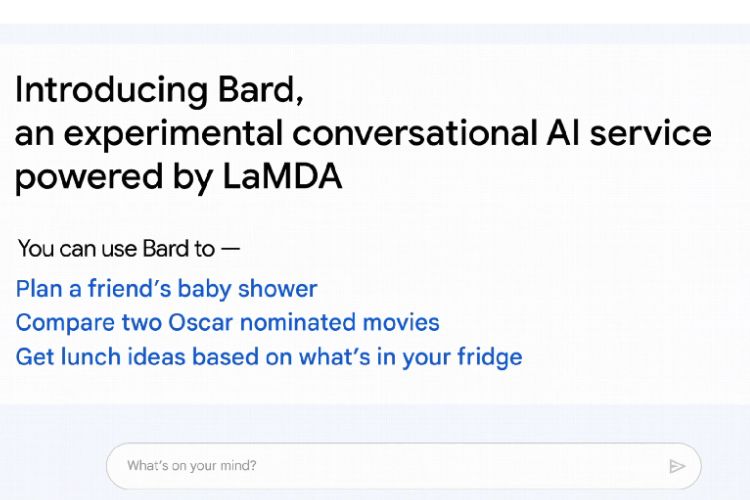 ChatGPT's growing popularity made it imperative for tech giants like Google to come up with their own versions of conversational AI tools to keep ahead in the AI game. Post Google's confirmation that it will launch one, we now have the product, which Google calls Bard. Have a look at what it is about.
Google Bard Becomes Official
[21 March] Note: Google has finally opened up early access to Bard AI today, allowing users to sign up for a waitlist. There are a few caveats, though. You can read about them all, along with the steps to sign up for the Bard AI waitlist using the link right here.
In a blog post, Google's Sundar Pichai reveals that Bard is based on the lighter version Language Model for Dialogue Applications or LaMDA, which was introduced two years ago. This is to ensure that it doesn't require a lot of computing power so that more people can use it. Pichai also says that work on Bard began a while ago and now, it is opening up the tool to 'trusted testers,' for them to try it out.
Bard, as Google terms it, is an experimental conversational AI service to get information on various topics, much like Google Search. The difference is expected to be more refined answers than just a list of article links. This is very similar to how Microsoft plans to integrate ChatGPT into Bing.
The Bard AI tool will take information from the internet and using the LaMDA powers, will provide 'fresh, high-quality responses.' These can also include explainers to difficult topics. "Bard can be an outlet for creativity, and a launchpad for curiosity, helping you to explain new discoveries from NASA's James Webb Space Telescope to a 9-year-old or learn more about the best strikers in football right now, and then get drills to build your skills. said," Pichai.
Google also suggests that it will introduce AI-powered features in Search (most likely integrating Bard into Search) that will provide access to information on the query in an easy-to-understand format, which will also include different perspectives. A screenshot shared in the blog post shows how the AI gives detailed information of its own to the query 'which is easier to learn, a guitar or piano?' before listing articles.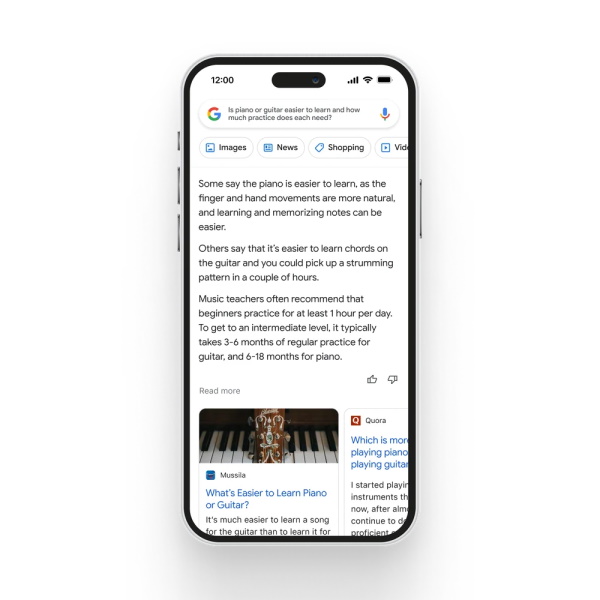 We still don't know much about Bard and would be waiting for Google to detail it properly. It is expected to reach more people in the coming weeks and until that happens, Google will use both external and internal feedback to make Bard a safe and quality product.
It remains to be seen how well it competes with ChatGPT and how the availability part works. ChatGPT is free and also has a paid version for extra features. The tool can safely provide a lot of information to almost any query. Though, it still needs to work on the languages it knows! To know what things you can do with ChatGPT, do check out our article here.
---