Well most of us prefer to watch movies or Tv shows or anime, etc on our Android phones instead of our PC, laptop, or Tv as it's handy and convenient to watch on. There are many popular Android video players out there and it all comes with an option to add subtitles. So, whatever video player you may prefer or use, if you're confused about how to add the subtitle we have got you covered. We have come up with this guide to demonstrate the best ways to add subtitles on Android phones.
Here, we have added four different methods using multiple video players so you have many options at your disposal. Based on your preference, you can click on the link below and move to the corresponding method easily.
Add Subtitles to Movies on Android Using VLC
1. First of all, download VLC for Android app (Free, offers in-app purchases) on your smartphone.
2. Next, open VLC and let it parse all the media files on your Android smartphone. Now, just open the movie that you want to play on VLC. After that, tap on the "player" icon at the bottom-left corner.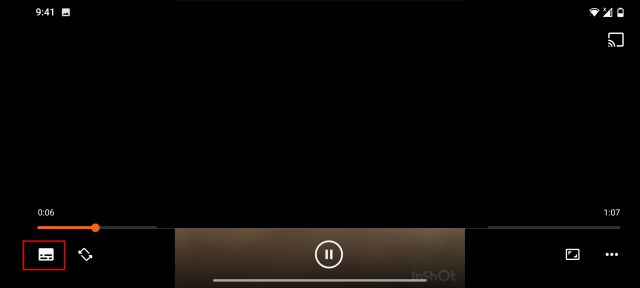 3. Here, expand the "Subtitles" menu and tap on "Download subtitles".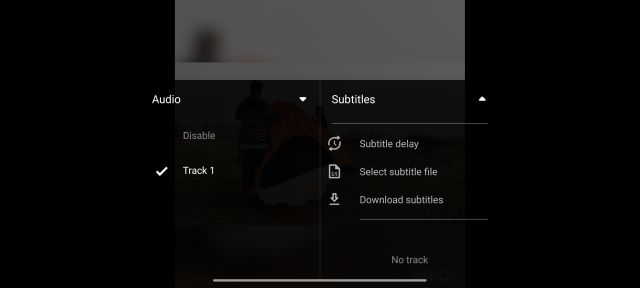 4. Now, it will look for subtitles on the internet using the metadata, file format, movie length, and language to offer you the best subtitles for the movie. Within a few seconds, you will get several options. Now, just tap on the "download" button on any of the subtitles and that's it.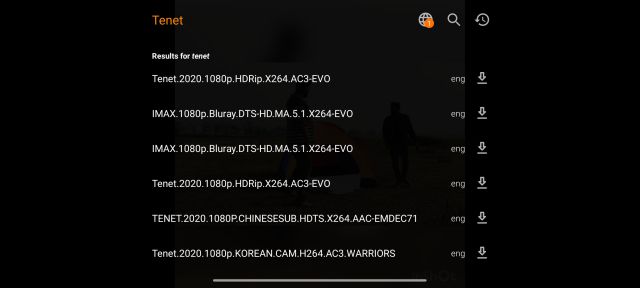 5. Subtitles will be instantly added to the movie on your Android device instantly. If you find there is a delay in subtitles then you can customize it from the same menu or you can download a new subtitle.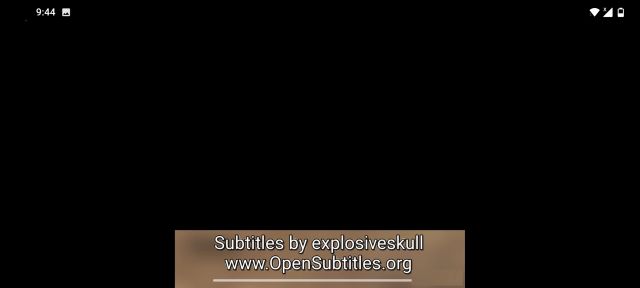 Add Subtitles to Movies on Android Automatically Using MX Player
1. Another player that offers online subtitles is MX Player (Free, Contains ads) so just go ahead and install it on your Android device.
2. Next, open MX Player and play the movie. Now, tap on the "player" icon at the top-right corner.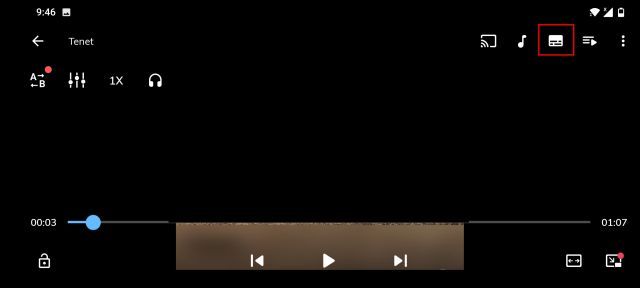 3. After that, click on "Online subtitles".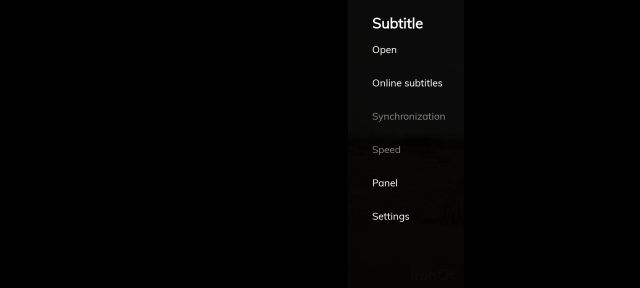 4. Now, you will be offered a long list of subtitles for your movie. You can tick the checkbox and tap on "Download".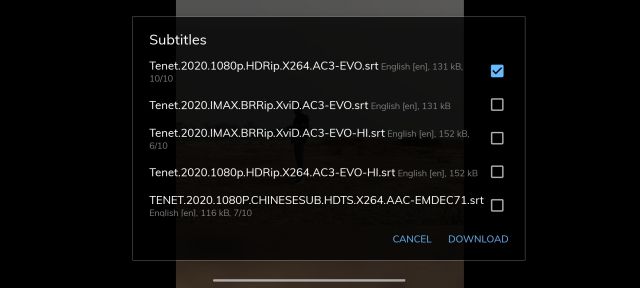 5. And there you have it, the subtitle will be applied to the movie automatically.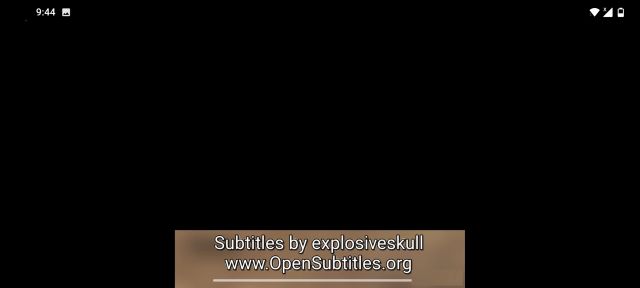 Add Subtitles to a Movie on Android Manually
In this method, we need to download the subtitle file manually on our smartphone. There are many websites that will let you download subtitles for movies, TV shows, and music videos. Most of them are completely free to use and offer subtitles in different languages. Some of the popular websites are mentioned below:
1. Once you have downloaded a subtitle, locate it on your smartphone using a file explorer and extract it. You should get a SRT file and that's your subtitle file.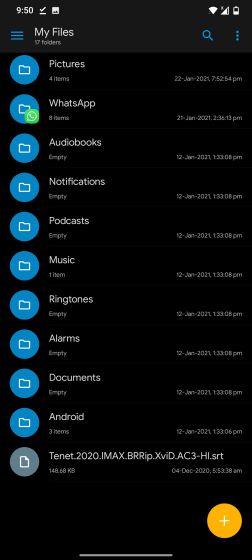 2. Now, open VLC and tap on the "player" icon at the bottom-left corner and choose "Select subtitle file".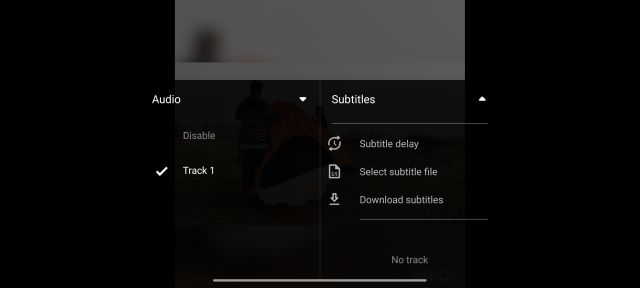 3. Now, just navigate to the folder where you have stored the SRT file and select it.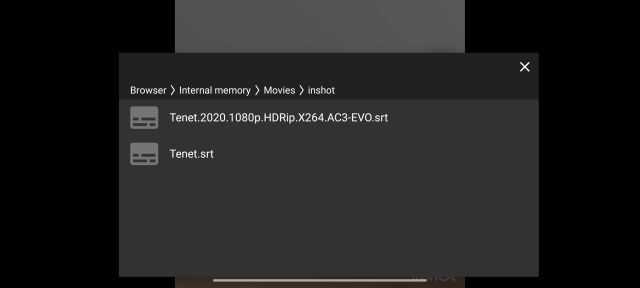 4. Finally, the subtitle will be added to the movie and now you can enjoy it without any issue.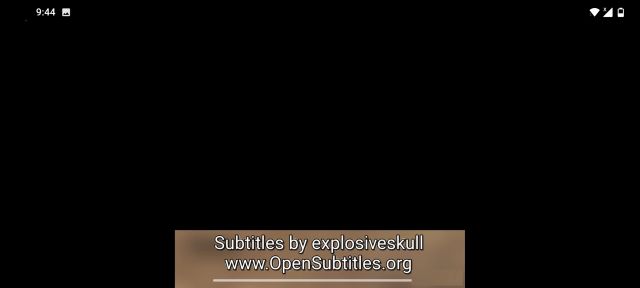 Use a Dedicated Subtitle Downloader For Android (Automatic)
Now that you know how to add subtitles to a video, it is time to automate the process. It can be quite difficult to go through the process mentioned above for each video. This is why Play Store is full of apps that will let you download subtitles in just a single tap and even in batch mode. Most of these apps can integrate with your current video player (if you are using a popular one) and automatically add subtitles to it.
Note: These apps use the original name of the video to search for the subtitles, so make sure you name your videos right.
1. Get Subtitles
Get Subtitles is an ad-supported app with a simple interface. It will automatically look for videos on your phone and show them in the main interface. However, it doesn't work well with external storage, but you can manually search for the video if it isn't picked up. We have to say the app is quite fast and accurate when it comes to finding subtitles.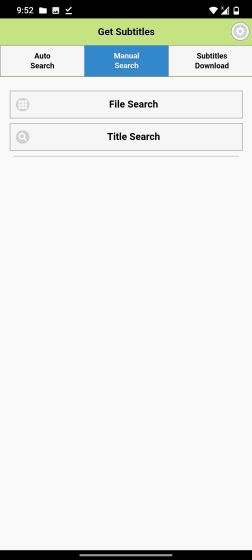 Once you select a video, all the subtitles related to it will be displayed. By default, you will see "English" subtitles, but you can change the language as well with the support of up to 170 different languages. All you need to do is tap on the download button next to the subtitle and it will be downloaded. There is also a button to directly play the video on your favorite video player along with the downloaded subtitles.
Install (Free, offers in-app purchases)
2. GMT Subtitles
GMT Subtitles is a completely free-to-use app without any kind of ads. The app will search for all the videos on your phone and display them on the main interface. From there, all you need to do is tap on the video for which you need subtitles and they will be immediately displayed.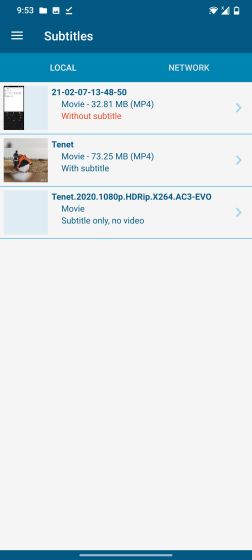 If you think you got the wrong subtitles (a rare thing), you can also manually search for the title of the video and grab the right file. It can also look for videos in the folders shared over your network. This means even if the video is on another device, you can still get its subtitles.
Install (Free, offers in-app purchases)
3. Subtitle Downloader
Subtitle Downloader is an ad-supported app with a premium version that unlocks all features. The free version is actually quite limited, but the paid version is definitely worth the money. Like other apps, it will also automatically search for all the videos on your phone, but the manual search feature is only available in the paid version.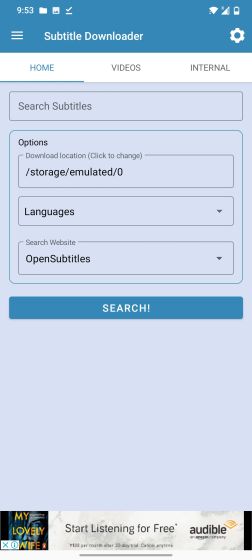 The app will search for the subtitles for you and you can easily download them with a single tap. Furthermore, it also has the option to rename a video file to get accurate results. The best feature of this app is that it can download subtitles in bulk, but this feature is part of the paid version. With a single tap, subtitles of all your videos will be downloaded.
Install (Free, offers in-app purchases)
So these are the 4 best ways you can add subtitles and sync them with movies instantly. Personally, I use VLC as it supports both automatic and manual methods and there are customizable options too. Not to mention, there are no ads whatsoever. Anyway, that is all from us. But what about you? Do tell us about your favorite method and which one you find more reliable.