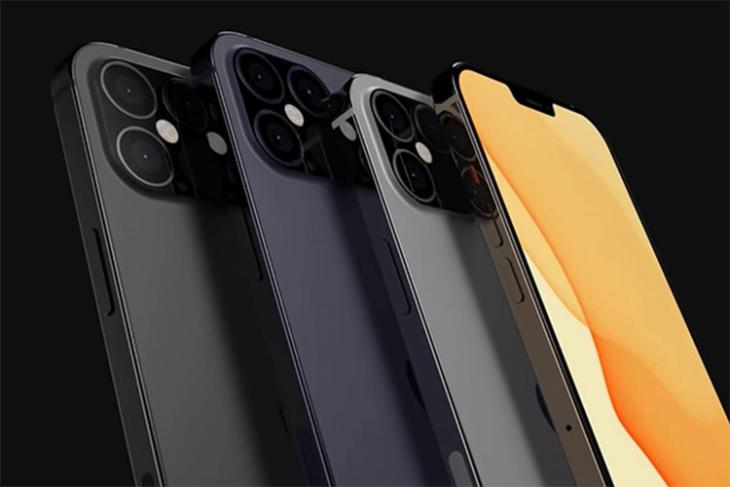 Apple is expected to launch four new iPhone models at its 'Hi, Speed' hardware event later today, and according to analyst Ming-Chi Kuo, the standard 6.1-inch iPhone 12 will likely be the most in demand. As per his latest investor note, the device will constitute around 40% of the total iPhone 12-series shipments at launch.
Meanwhile, the other three smartphones in the iPhone 12 lineup – the iPhone 12 Mini, iPhone 12 Pro, and iPhone 12 Pro Max – will all reportedly get around 20% allocation each. According to Kuo, the 5.4-inch iPhone Mini will not be as popular as the larger models is spite of offering top-shelf hardware at a cheaper price, largely because of its smaller screen.
A slew of rumors over the past few months have revealed a lot about the entire iPhone 12 lineup. According to those rumors, Apple is expected to launch four new iPhones today, including a 5.4-inch model which is rumored to be called the iPhone 12 Mini. At the other end of the spectrum, the company is also expected to launch a 6.7-inch iPhone 12 Pro Max, making it the biggest iPhone released so far.
The devices are expected to be powered by Apple's all-new 5nm A14 Bionic chipset and sport OLED Super Retina displays. While earlier rumors suggested that the new models might ship with 120Hz displays, the latest reports now suggest that they might not get that feature after all. Either way, all the iPhone 12 models are expected to feature 5G connectivity, making them the first iPhones to support the latest commercial cellular connectivity standard.