Along with the iPhone event, WWDC (Worldwide Developers Conference) has been the most awaited event for the past several years. And WWDC 2022, which has just been announced to take place from June 6 to 10, is no different. With the next iterations of a bunch of popular operating systems slated to be unveiled along with some long-rumored products at the keynote, the showpiece event seems to be sparkled with a lot of anticipation. Here is everything you can expect from WWDC 2022.
WWDC 2022: What to Expect (iOS 16, macOS 13, AR Headset, etc)
Traditionally, WWDC is software-focused. However, Apple has gone out of the way at times to showcase brand new hardware at the event. iPhone 3GS (2009), HomePod (2017), iMac Pro (2017), and Apple M1 (2020) are some of the vivid examples of hardware that have been unveiled at WWDC. If rumors mills hit the jackpot, this year's WWDC will be a good mix of software and hardware. And that's precisely what has brought curiosity to the edge. Normally, we would have written that space will be limited at the event, but this year, like the last year and the year before that, the event is all online.
iOS 16
At WWDC 2022, Apple is all set to showcase iOS 16. Due mainly to the sheer number of installations, the launch of the new iteration of iOS hogs the limelight at every WWDC. And the story won't be any different this time around either, especially with all the latest innovations in iOS and iPadOS that are expected.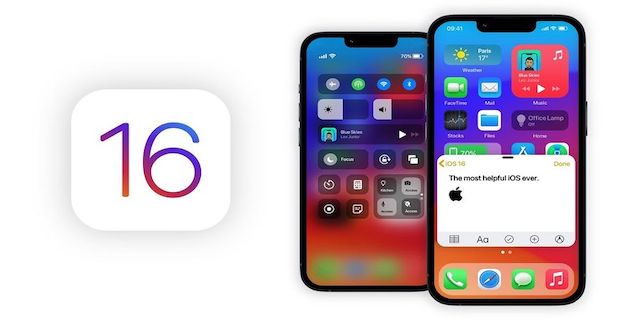 As for iOS 16 features, not much has been revealed about the features that are likely to grace the upcoming iOS version. Call it Apple's enhanced ability to keep the in-progress features under the wraps or leakers' failure to spot the upcoming add-ons, iOS 16 doesn't seem to be a huge upgrade. Not at least in terms of feature-set. So, you can expect iterative enhancements with a sole focus on improving performance and stability.
Considering how buggy iOS 15 has been, a more stable and improved iOS version appears to be on the cards. Let's take a peek at some of the most rumored iOS 16 features and the device compatibility.
Slight Interface Changes
Due mainly to the introduction of the rumored hole+pill display design instead of the notch on the iPhone 14 Series, Apple is likely to make some interface changes, especially to the area around the status bar. Whether the UI will also see some tweaks is a subject of pure speculation. However, we're expecting that iOS 16 makes better use of the space on the status bar than previous iterations of iOS.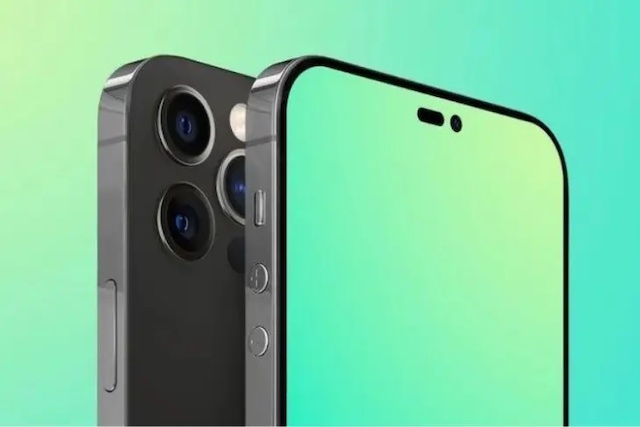 Car Crash Detection
Rumors have it that iPhone 14 models will feature a new car crash detection feature which will enable the iPhones to detect when a crash has occurred and automatically dial emergency services. Since this feature will have a software integration, we may see a dedicated setting for car crash detection in iOS 16.
Emergency Satellite Features
Apple is reportedly working on a satellite-based emergency feature for the iPhone 14 models. If it becomes a reality, the supported iPhone models will be able to send texts in emergency situations and also report major emergencies in areas without cellular coverage. According to Bloomberg, the tech giant is developing at least two related emergency features that will rely on satellite networks. No wonder Apple may brag about it as the one of highlights of iOS 16.
"Apple Inc.'s push to bring satellite capabilities to the iPhone will be focused on emergency situations, allowing users to send texts to first responders and report crashes in areas without cellular coverage. The company is developing at least two related emergency features that will rely on satellite networks, aiming to release them in future iPhones, according to a person with knowledge of the situation."
The first emergency feature, named Emergency Message via Satellite, will allow users to text emergency services and contacts using a satellite network when there is no cellular coverage. Integrated into the Apple Messages app as a third communications protocol alongside SMS and iMessage, it will have gray messages bubbles instead of green or blue. Notably, the message length will be restricted.
As for the second emergency feature, it will be designed to let users report emergencies such as fires and plane crashes using satellite networks. Being very similar to a 911 call in the U.S, it will offer information like a user's medical ID and location. Additionally, it will also enable users to alert emergency contacts.
Codenamed Stewie inside Apple, the texting-via-satellite tool will automatically alert an emergency contact's phone even when the Do Not Disturb mode is active. It may allow a user to send the message by typing "Emergency SOS". Another important thing worth noting is that the service will not only deliver texts but also be able to handle some phone calls.
Although reports about Apple developing a custom satellite technology have been going on and off since 2017, the speculation that the next iPhone models will have satellite capabilities has become intense ever since the noted Apple analyst Ming-Chi Kuo stated that the upcoming iPhones may work with spectrum owned by Globalstar Inc.
iOS 16 Supported iPhone Models
If you're wondering whether your iPhone will get iOS 16, here is the list of iOS 16 compatible iPhones (expected):
iPhone 14 Series (out of the box)
iPhone SE 2 and SE 3
iPhone 13, 13 mini, 13 Pro, and 13 Pro Max
iPhone 12, 12 mini, 12 Pro, and 12 Pro Max
iPhone 11, 11 Pro, and 11 Pro Max
iPhone Xs, Xs Max, and XR
iPhone 8, 8 Plus, and iPhone X
iPhone 7 and 7 Plus
iOS 16 Release Date
Going by the past history, Apple will roll out the iOS 16 developer beta on June 6, while the public beta will follow suit by the end of June or early July. After months of beta testing, iOS 16 will be released to the public in the fall (sometime in September).
iPadOS 16
Even though iPadOS has vastly improved, it is still below par when compared with the robust hardware of the top-tier iPad models. Whether Apple will eventually revamp iPadOS, making it in line with pros who expect much more than just baby computing is a matter of long conjecture. For now, iPadOS 16 doesn't appear to be a minor upgrade over the predecessor.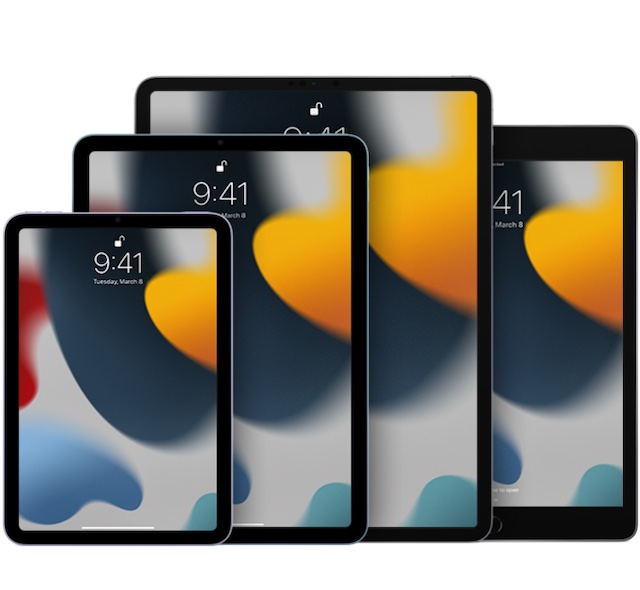 iPadOS 16 Compatible iPad Models
iPad Pro (All models)
iPad 5, 6, 7, 8, and 9
iPad Air 2, 3, 4, and 5
iPad mini 4, 5, and 6
iPadOS 16 Release Date
Since iPadOS follows iOS in more ways than one, iPadOS 16 developer beta will also be rolled out on June 6. The public beta of the iPadOS 16 will launch by the end of June or early July, whereas the official version will be released in the fall (in September).
macOS 13 (macOS Mammoth)
macOS 13 will also see the light of the day at WWDC 2022. Though not much has been revealed about macOS 13 features, we expect the unification of macOS and iOS to continue to make headlines.
The only thing that appears to be more or less settled for macOS 13 is the naming scheme. No prizes for guessing! The next iteration of macOS will be named after yet another California landmark. If my guesswork is spot on, it will be called macOS Mammoth.
What will macOS 13 be Named?
Apple has followed a naming scheme of landmark California mountains, national parks, and so on. And the company even trademarked the name 'Mammoth' way back in 2013. What's more, there's a Mammoth lake in California, and it's situated near El Capitan, and Yosemite.
As such, it's highly plausible that the next iteration of macOS will be called macOS Mammoth. However, we can't say for certain what the name will be until Craig Federighi announces it on stage.
macOS 13 Supported Mac Models
Here is the list of Mac models that are likely to get macOS 13:
MacBook Air models from 2015 or later
MacBook Pro models from 2015 or later
MacBook models from 2016 or later
Mac mini models from autumn 2014 or later
Mac Pro models from 2013 or later
iMac models from autumn 2015 or later
iMac Pro (all models)
macOS 13 Release Date
Talking about the release of macOS 13, Apple will launch the developer beta on June 6 and pushes its public beta by the end of June or early July. The company will unleash the official version after months of extensive beta testing in October. Yeah, that's the usual timeline that has been going on for the past many years.
watchOS 9
watchOS 9 is also geared up for WWDC 2022. While the upcoming version of watchOS won't have major design changes, health and fitness will remain at the forefront. So, it wouldn't be wrong to expect a bunch of all-new health and fitness features to come bundled with watchOS 9.
watchOS 9 Compatible Apple Watch Models
Apple Watch Series 8 (out of the box)
Apple Watch Series 7
Apple Watch SE, and Series 6
Apple Watch Series 5
Apple Watch Series 4
Apple Watch Series 3
watchOS 9 Release Date
watcOS 9 developer beta will arrive on June 6, whereas the public beta will be released by the end of June or in the first week of July. And the public version will be launched in the fall (most probably in September).
tvOS 16
Even though tvOS 16 may not be on the hotlist for many, it will be a notable upgrade over the predecessor. Details about the upcoming tvOS 16 features have been scarce, though the fully-customizable home screen and nifty home screen widgets are doing the rounds as the major add-ons.
tvOS 16 Device Compatibility
Following Apple TV models will support tvOS 16:
Apple TV HD (2015)
Apple TV 4K (2016)
Apple TV 4K (2021)
tvOS 16 Release Date
Just like other operating systems, tvOS 16 developer beta will be released to developers for testing on June. The public beta of tvOS 16 will come out either by the end of June or in the first week of July. And the next iteration of tvOS will be released to the public in the fall alongside iOS 16 and watchOS 9.
homeOS
According to several reports, Apple is working on a new OS designed for HomePod. Named homeOS, the operating system will open the gateway for more customization. Moreover, it will also enable Apple to put more spotlight on the HomePod and HomePod mini-specific features at WWDC.
Recently, a mention of "homeOS" has been spotted in an Apple job listing (via 9to5Mac), giving enough fuel to the rumors that the Cupertino giant may announce a home-based operating system at the much-awaited conference.
"Since HomePod software is literally called HomePod Software, and it's a variation of tvOS – maybe Apple is planning to give it a new name, as reports suggest the company is giving more focus on home appliances in the long run."
Faced with the cut-throat competition from the likes of Amazon Echo and Google Home, homeOS might prove to be the much-needed shot in the arm for Apple's smart speakers. As Apple has discontinued HomePod, the homeOS 1 might be exclusive to the HomePod mini.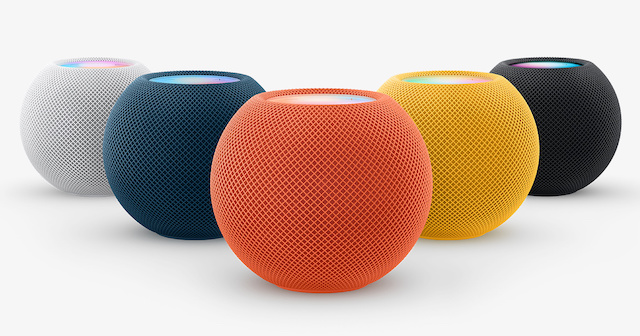 homeOS Release Date
homeOS will be in line with iOS 16 and launch in the fall.
Hardware Launches
Hardware launches are rare at WWDC, but Apple may announce a couple of notable products.
Mac Pro
Back in February, Bloomberg's Mark Gurman, whose insight into Apple's plans is often spot on, had stated that the Cupertino giant is getting ready to launch Macs in May or June. As per this insight, the announcement of multiple Macs at WWDC seems to be more likely.
"And with the M1 Pro and M1 Max chips already on the market, I don't believe the iMac Pro launch is too distant either. While we'll get new Macs in March, I'm told Apple is already gearing up for another round of Mac releases around May or June."
It's no secret that Apple is working on a much-improved Mac Pro with the most powerful Apple silicon chips. As the tech giant had unveiled the previous Mac Pro at WWDC 2019, a full-fledged preview of the new Mac Pro in 2022 appears to be very much in the scheme of things. Moreover, the preview at WWDC 2022 will also give developers sufficient time to build Mac Pro apps when it launches in the fall.
AR/VR Headset
Apple's rumored AR/VR headset (aka mixed reality headset) has been in the works for a long time. Though it's not yet clear whether Apple will take the wrap off the headset at the upcoming WWDC, the announcement of the mixed reality headset doesn't seem to be out of context either. Knowing that iOS 16 will have a renewed focus on augmented reality, what better way for Apple to kickstart a new era of AR than unveil an advanced mixed reality headset at the conference.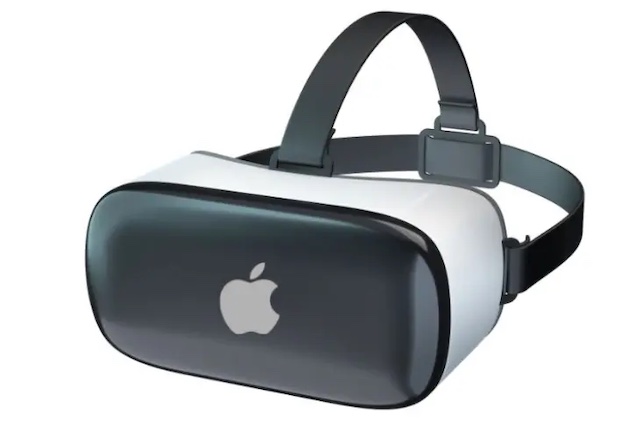 WWDC 2022 Date and Time
The WWDC 2022 Keynote will take place on June 6 at 10am (10:30pm IST).
How to Watch the WWDC 2022 Keynote
Due to the COVID-19 pandemic, WWDC 2022 will be held digitally as has been the case since 2020. Though Apple is planning to host an in-person viewing event at Apple Park for some selected developers and students. The Cupertino giant has described the in-person event as a "Special day" on June 6. Moreover, Apple will allow developers and students to apply for an opportunity to visit Apple Park for the viewing party.
Irrespective of whether or not you get selected for the in-person viewing party at the Apple Park, you can watch the keynote of WWDC 2022 live through the Apple events site and Apple's official YouTube channel.
What are You Most Excited to See at WWDC 2022?
So, that's all Apple has got in store for you come June 6! Among several notable announcements, including iOS, iPadOS, macOS, watchOS, and tvOS I'm going to keep a close watch on Apple's AR/VR headset and emergency satellite features that may come with iOS 16. What are you most excited to see at WWDC 2022? Is it the all-new Mac Pro or the health-centric watchOS 9? Make sure to let us know that and also stay tuned in to keep a track of everything that Apple unveils at the much-awaited event.
---
Load More