Every year Apple shares a teaser of its upcoming software marvels and hardware enhancements at its yearly developers' conference, WWDC.
For WWDC 2018, we have heard ample speculation about updates to iOS, macOS among others but there is a good chance Apple might be reserving some limelight for hardware releases.
iPhone SE 2
Firstly, we are really excited about the iPhone SE 2 which has tinkered with our imagination and expectations for really long. The alleged iPhone is likely to be powered by specifications similar to the iPhone 7 and 7 Plus. While the iPhone SE 2 is likely to be housed in the same body as the iPhone Se, it might feature a display with a notch and maybe even Face ID.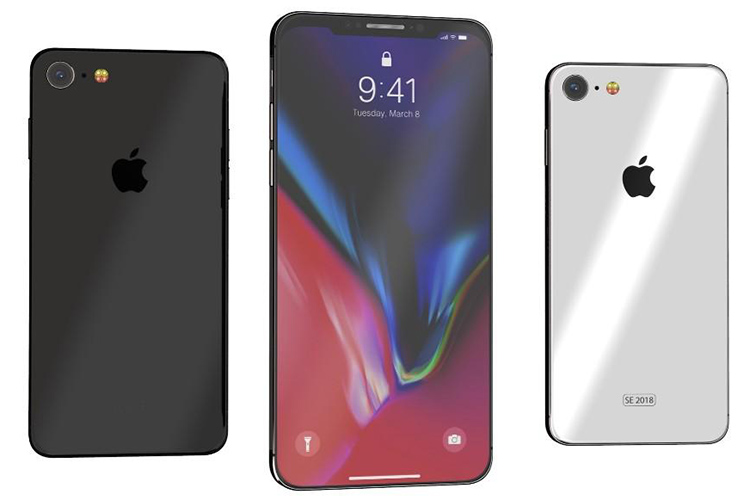 Renowned leakster Ben Geskin shared purported advertisement banners which hint at the launch date of June 15 for the device and this fuel our expectations with the launch.
New MacBooks
Apple could also be aiming to launch an upgraded version of the MacBook Air with LCD Retina displays and latest Intel processors. The laptop was likely to go into production in May but we await a confirmation from Apple. The iPhone maker has also been hit with a class-action lawsuit for the troublesome butterfly keyboard and we might hear some news related to MacBook Pro and 12-inch MacBook at the event.
As per a recent report by TechnoBuffalo, Apple is poaching engineers from Intel with the intention of developing its own processors for MacBooks – just like it does with iPhone, iPad, and iPod Touch devices. We might also hear some news from Apple on this but given the recency of the news, we cannot say anything with certainty.
At the same time, Apple is also likely to address the chip-level vulnerability i.e. Spectre Variant 2 and could refresh its lineup of laptops and PCs with eight-gen Intel CPUs which come with inbuilt protection against the exploit.
Wireless Charging
While there have rumors about iPad Pro with Face ID, we might have to wait until later this year to see refreshed iPad. Likewise, there are no rumors about an updated Apple Watch and no word on new AirPods either. There could be some announcement related to Wireless charging accessories.
We are really excited to learn more about Apple's self-driving cars, but they are unlikely to be commercially available anytime soon.
None of the Above?
On the other hand, Bloomberg says that Apple will save hardware launches for the later in the year and will focus only on software launches at WWDC 2018. If that is so, it will be very disappointing for all the fans waiting eagerly for new hardware announcements from the company.
We will keep you up-to-date about the announcements Apple makes at the conference which starts this Monday, June 4. So, stay tuned for latest updates.