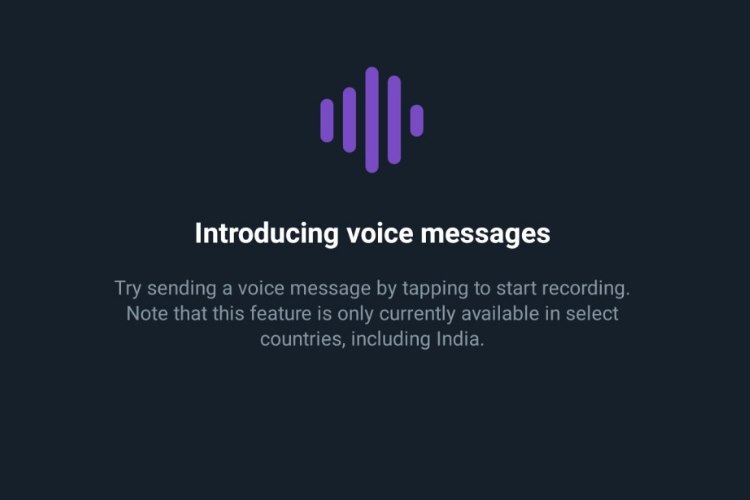 Audio is becoming an integral component of the Twitter experience. After rolling out the audio tweets and Audio Spaces feature, the micro-blogging platform is rolling out the ability to send voice DMs to users in select countries. On yeah, you can now finally serenade users with your sweet voice in Twitter DMs.
The voice DM feature is initially available to users in India, Brazil, and Japan, starting 17th February (today). It is an experimental feature that was first reported to be under testing back in September last year. It is now finally making its way to users in a phased manner, both on iOS and Android.
🎤test,🎤test: Starting today, you'll be able to record and send voice messages in DMs 😉 Here's how👇

PS. The experiment will be rolled out in phases. pic.twitter.com/aqQM6h9sof

— Twitter India (@TwitterIndia) February 17, 2021
Now, to answer an important question, how long can a voice DM on Twitter be? Well, just like audio tweets, the company will let you record a maximum of 140-second long voice messages.
"We're excited to bring the voice messages in DMs experiment to the country and give people a new way to express themselves and help them connect through the nuances, emotion, and empathy built by hearing someone's voice," stated Manish Maheshwari, Managing Director, Twitter India in an official press release.
Now, let's take a look at the steps you need to follow to send voice DMs on Twitter:
How to Send Voice DMs on Twitter (iOS/ Android)
Note: I tested out this feature on Twitter build number 8.83.0 on my OnePlus Nord running Android 11-based OxygenOS 11.
1. Open the Twitter app and head to the 'Messages' tab from the bottom navigation bar. Jump into a conversation to see a new 'wave' icon to the right of the message text box.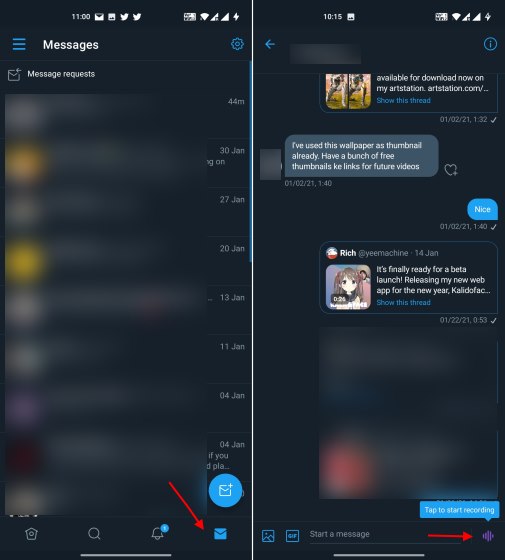 2. Now, other messaging apps see you press and hold the microphone icon to record voice messages. Twitter voice DMs is a departure from that trend, well, at least on Android. You can simply tap the purple 'wave' icon to start recording a voice message. Then, tap on the 'Stop' icon when you are done.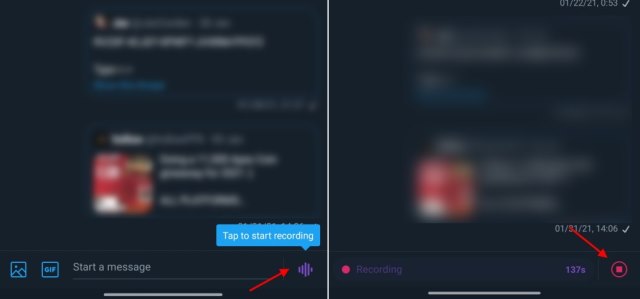 As per reports, iPhone and iPad users will see the press and hold functionality in the Twitter app. You can swipe up to cancel the audio recording, much like WhatsApp.
3. The app will let you replay the audio message before you send it over. Just press the 'Send' button on the right if you are satisfied or tap 'Cancel' to re-record the message.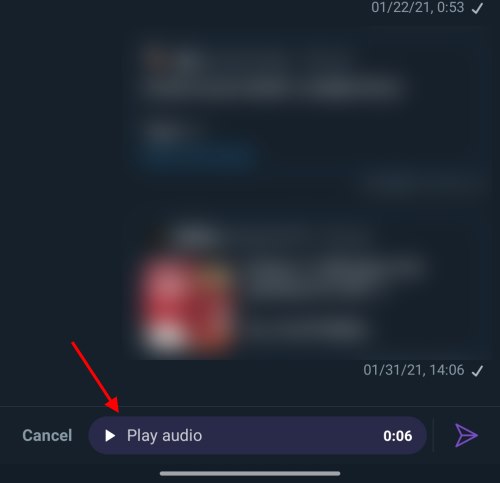 4. And voila, you are done. You will see the voice DM along with the duration in the chat window, as shown below.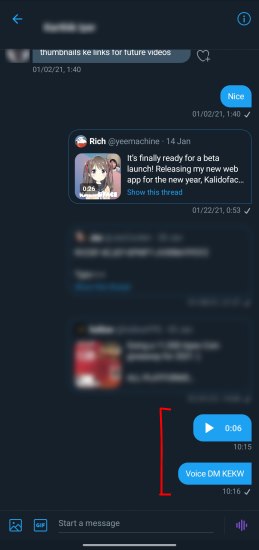 How to Send Voice DMs on Twitter (Web)
The Twitter voice DM feature is intuitive and easy to use. Currently, you can only test the feature on the Twitter mobile app. The website does not let you record and send a voice DM to users. You can, however, listen to voice DMs sent by you or received from others in your browser. Check out the screenshot right here: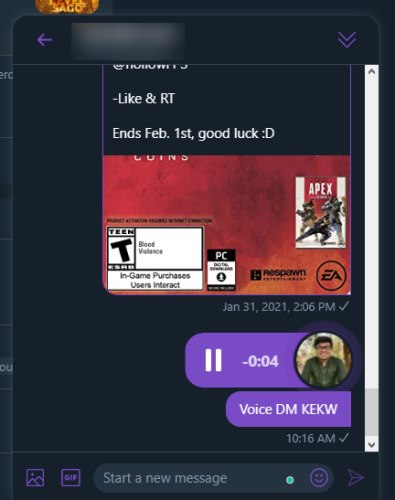 Twitter has a good parity between the features offered on its website and mobile app. The company is already working to implement voice DMs on the web. We can expect the ability to record and send audio messages to make its way to the Twitter PWA app in the coming months.
Until then, try out the audio messages feature if you live in India, Brazil, or Japan. And stay tuned for more information.
---
Load More