Web browsers are one of those "essential" software applications that you use on a near daily basis. Whether it's browsing the Internet, checking email, managing banking accounts, downloading content, or anything else, a lot happens inside a web browser. And since almost all online activities require some confidential information (e.g. username/password) from the user's part, it only makes sense that the web browsers are secure enough to protect it all.
Now, all regular browsers like Google Chrome do have some basic privacy features (e.g. private browsing, ability to delete browsing history), but these don't stop the websites, ISP servers etc. handling your data from tracking you. And this is where privacy-centric browsers, such as Tor, come to help. Without a doubt the most popular secure browser out there, Tor bounces your communication through a network of volunteer relays, thus effectively anonymizing it. There are also other features, such as script blocking, and automatic HTTPS enforcing. But as impressive as it is, is Tor the only one of its kind out there?
Not exactly, as there are quite a few Tor browser alternatives that you can use. Can't wait to find out more? Keep reading, folks!
Best Tor browser alternatives
1. Epic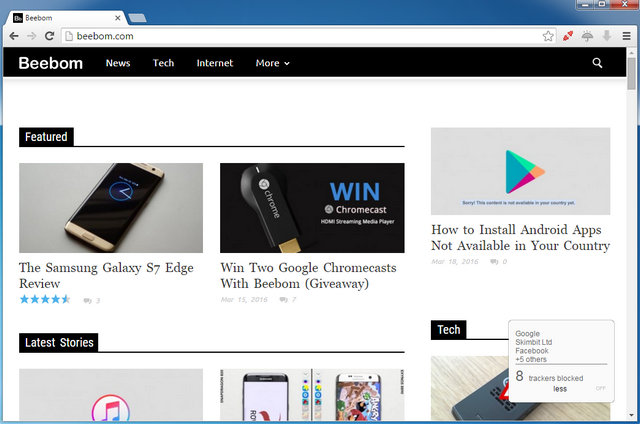 Loaded with top of the line privacy enhancing features, Epic does its name full justice. Built on the source code of Chromium, it actively blocks all kinds of ads, scripts, and plug-ins that can be used to track/log your browsing activities. Not just that, Epic enhances the private browsing mode by disabling everything from DNS cache and auto-fill to third party cookies and syncing. What's more, it doesn't even let you install extensions from the Chrome Web Store. Other privacy features include one click encrypted proxy, search protection, and automatic deletion of the complete browsing data on closing the browser. In a nutshell, if you find the Firefox based Tor browser unfamiliar, due to your preference for Google Chrome, then the open-source Epic might just be the Tor browser alternative you want.
Platform Availability: Windows 10, 8, 7, Vista, and XP; Mac OS X
Price: Free
2. Globus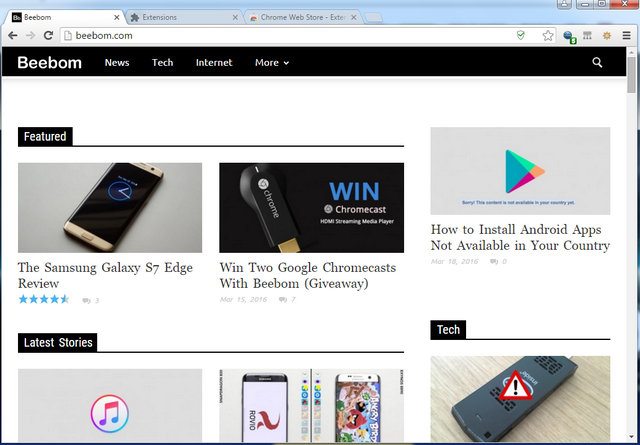 It doesn't come for free, but the unique, two-fold security approach of Globus makes it one of the best Tor browser alternatives you can find. It utilizes a two-fold approach to provide you with a secure browsing environment. Essentially, it works by using a VPN agent to automatically re-direct all of network traffic through its own servers, based worldwide in countries like Russia and Germany. It even lets you choose the server location for rerouting the traffic. Furthermore, it uses the TOR network for web surfing anonymization, which provides features such as the ability to unblock websites, IP address masking, and even malware protection. All said, Globus is perfect if you want to enhance your browsing with the use of VPN services. The fact that it's cross platform makes things even better.
Platform Availability: Windows 10, 8, 7, Vista, and XP; Mac OS X; Linux
Price: Paid plans start at $7.99 for one month access, 5 days free trial available
3. Browser in the Box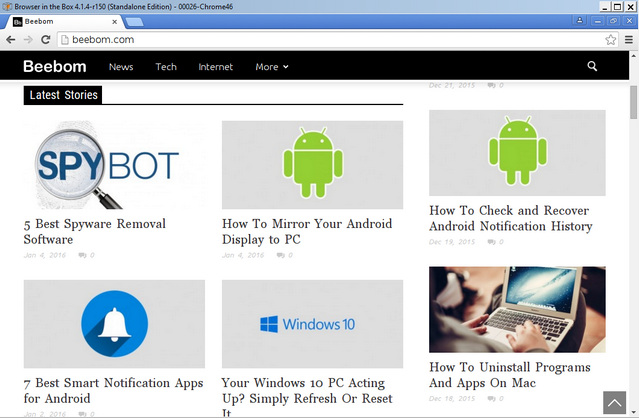 If you're the kind of person who's overly paranoid about privacy, Browser in the Box is just the Tor browser alternative that you need. It provides an extremely hardened and secure browsing environment. How it does it? By sand-boxing Google Chrome/Mozilla Firefox in a limited Debian Linux distro, which itself runs as a virtual machine. Essentially, when you run Browser in the Box, you are running a separate OS in a virtual machine, which is completely isolated from the host operating system, and all its files. Sounds crazy? Well, if a browser is going to be used by the German Federal authorities, it had better be good. Not just that, every time you close the browser, all browsing data is deleted, and it gets reset to its certified, default state. Other features include malware protection and file upload prevention. However, this approach also has some downers. Due to the distro and VM being bundled with it, Browser in the Box measures in at roughly 600 MB in size. Moreover, it's also a bit slow to start up.
Platform Availability: Windows 10, 8, and 7; Linux
Price: Free
Download
4. Comodo IceDragon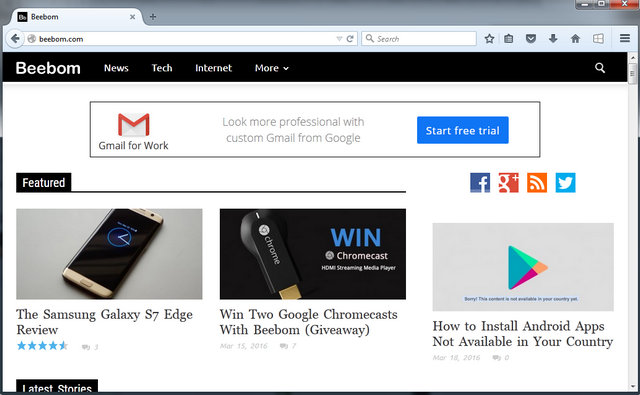 While its primary focus is on security, Comodo IceDragon has quite a few privacy features thrown into the mix as well. Coming from a reputed name in the realm of digital security products like antivirus programs and SSL certificates, Comodo IceDragon is based on Firefox, and can be used as a portable app, two essential characteristics it shares with Tor. It includes Site-inspector, which makes it possible to scan webpages for malware even before you visit them. Once the scan is complete, it provides detailed statistics (e.g. history of previous scans, domain registration) about the site. In addition to that, it includes a Secure DNS service, which results in faster page-load times. For additional privacy, it removes non-essential stuff like crash reporting and performance data submission modules, among other under the hood improvements. As a light Tor alternative, Comodo IceDragon works pretty well.
Note: Comodo also offers two other privacy focused browsers, namely Dragonand Chromodo (both based on Chromium). Both of these browsers are free, and their feature set is largely identical to IceDragon. Some features include blocking of cookies, disabled browser tracking, and things like that
Platform Availability: Windows 10, 8, 7, Vista, and XP
Price: Free
5. Yandex Browser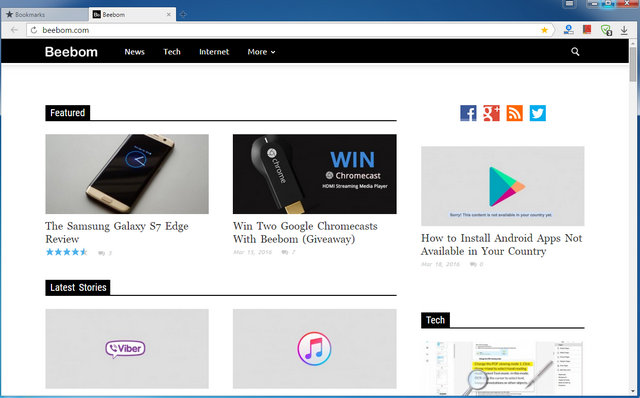 Backed by the Russian Internet giant (which is also its namesake), Yandex Browser includes a healthy bunch of features. It's based on the open-source Chromium project, and lets you specify the default search engine (out of Google, Bing, and Yandex) on first startup. But that's not all. Yandex Browser also comes with a host of security enhancing extensions, for features like ad-blocking, flash disabling, and site reputation indication. The websites are also checked with Yandex's own security system, with downloaded files being scanned with Kaspersky anti-virus. To round things up, there are features like turbo mode, bookmark management, and data syncing. In summation, while Yandex Browser may not be the best Tor browser alternative out there, it still manages to hold its own.
Platform Availability: Windows 10, 8, and 7; Mac OS X; Linux (under development)
Price: Free
SEE ALSO: Best Email Encryption Tools
Update: In a recent move, Opera introduced free VPN built into their Browser, which comes as a great surprise because no other major competitor has come up with this feature yet. Read more about it here.
Take control of your online privacy
For those concerned about the privacy and security of their online activities, Tor browser certainly offers a secure browsing experience. And as the list above makes clear, it's not without its alternatives. Take them all for a spin, and let us know your favorites in the comments below.