The smart TV market in India is one of the fastest growing consumer tech categories, matching the smartphone growth in the country. Xiaomi challenged the incumbents with its own Mi TV lineup last year and since then a number of brands have launched affordable smart TVs in India, to varying degrees of success.
Thomson, the TV brand which entered the Indian market last year, today launched a UD9 40-inch 4K Smart TV, which it claims is the first ever 40-inch UHD TV in India. The Android-powered TV comes with a Samsung panel, a very affordable price tag of Rs 20,999, and runs a custom TV software based on Android 7.1 Nougat. It also has support for content in multiple Indian languages, entertainment apps and plenty of other smart TV features.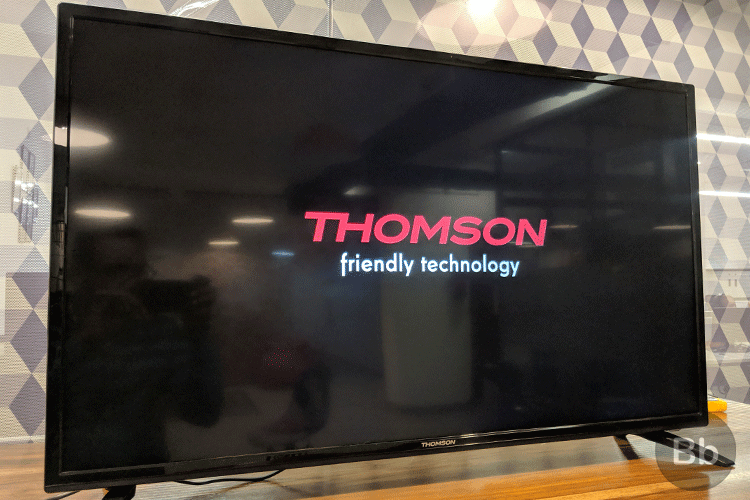 We were able to use the Thomson UD9 40-inch 4K TV, before the launch, and here are our first impressions.
Thomson UD9 40-inch 4K TV: Design and Build
The Thomson UD9 TV sports a 40-inch panel with 3840 x 2160 pixel resolution, and the body is surprisingly light for such a large panel. We had no issues getting the TV up and standing on the supplied feet. Thomson also provides its version of a VESA wall mount within the box, if you want to put the TV up on a wall.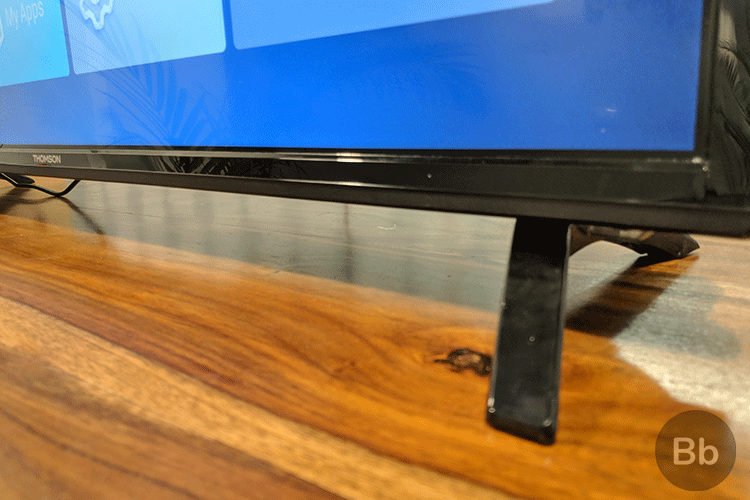 I can't stress enough how light the TV is, but that's also down to the flimsy plastic materials used for construction. The body doesn't leave a very good impression from a design point of view, and you can see that this is clearly meant to be a budget offering. You can hear the body creaking at times, and the plastic over the buttons and ports is not cleaned off well, giving it a shabby appearance.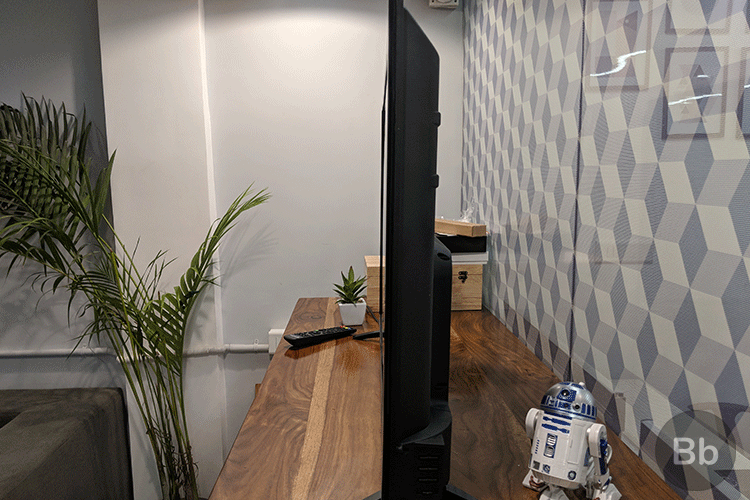 The plastic stand is very easy to fix to the bottom and the TV was standing up and running within 2 minutes of it being unboxed. We appreciate how easy it was to set up.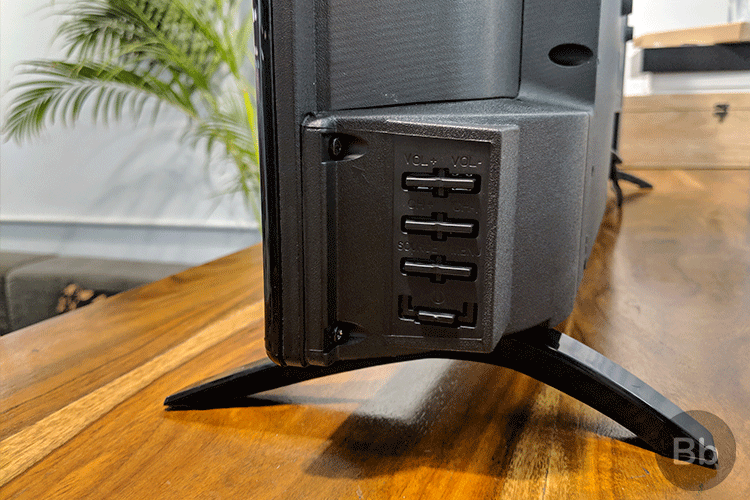 Thomson UD9 40-inch 4K TV: Picture Quality
To be quite honest, the picture quality on the Thomson UD9 40-inch 4K Android-powered Smart TV leaves you feeling underwhelmed. While the panel itself is bright and the viewing angles are sufficiently good, the picture quality was under par. We could notice graininess in the smart TV UI, while the panel 60Hz panel was slow to refresh some UI elements when you quickly scrolled through the menus.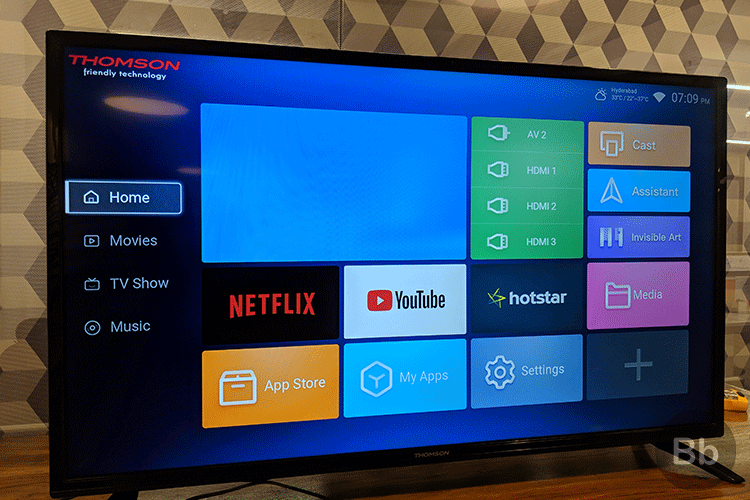 Secondly, the plastic top panel for the display is a major disappointment. You are used to seeing glass on TVs and that's what adds the sheen to movie visuals, but the plastic panel on the Thomson UD9 40-inch 4K TV seems to present a 'dirtier' picture, which definitely doesn't seem as crisp or clean as you would expect in a 4K panel.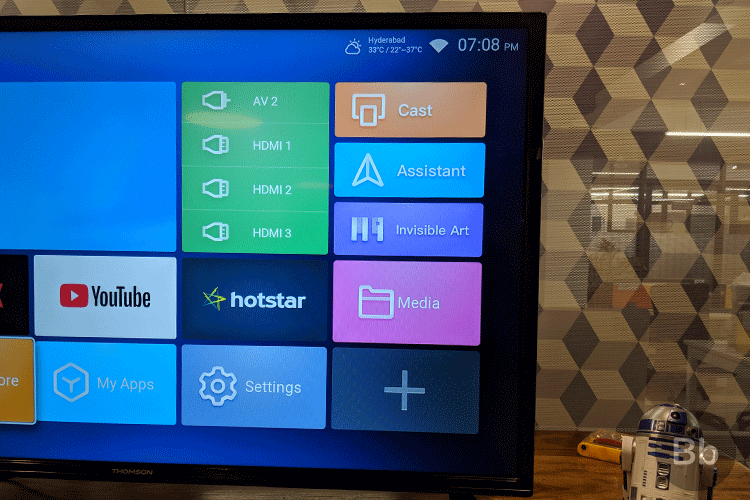 We tried watching a few 4K videos – played through YouTube – but the picture quality was less than satisfactory. In fact, something like the Mi TV 4X Pro, which we reviewed last month, has better picture quality, even though it too was not very good.
Stay tuned for our full review of this TV to know whether our less-than-impressive first encounter with the Thomson UD9 is an anamoly or whether this is the best it can do.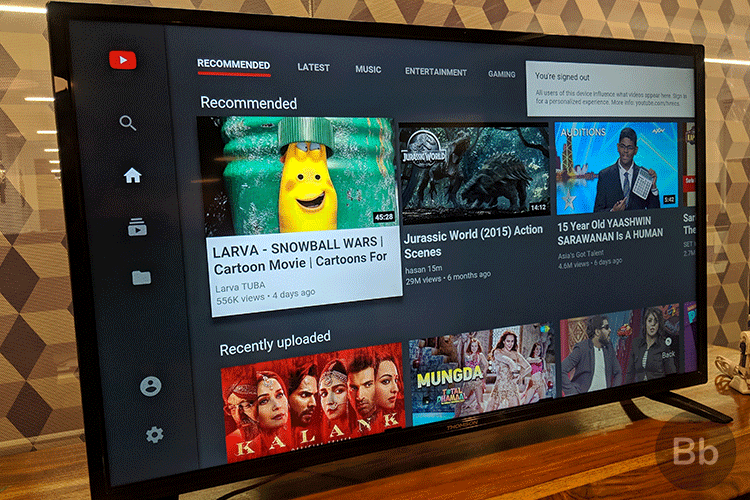 Thomson UD9 40-inch 4K TV: Smart TV Features and Connectivity
In terms of ports, the Thomson UD9 comes with three HDMI ports, two USB ports, Wi-Fi support, and an Ethernet jack. You get two 10W speakers, which sounded pretty decent in our brief time with the TV.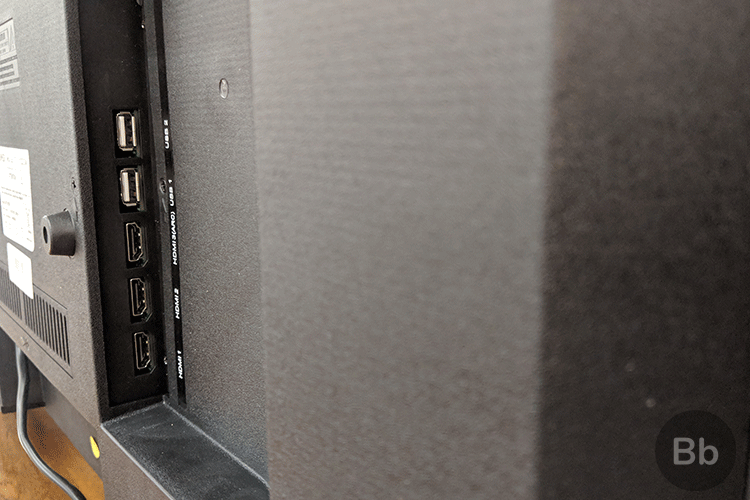 Powered by a dual-core processor with Mali 450 GPU, the TV comes with 1GB RAM, and 8GB storage. Thomson has preloaded six entertainment apps, along with a TV Assistant feature, wallpaper app and a cast functionality. The TV Assistant is nothing but an app that cleans other apps from memory to reduce lag in the UI. The UI of the TV Assistant reminds us of a smartphone app that also has the same functionality, and it didn't seem to make much of a difference in making the UI faster. Thanks to HDR10 support, the TV can play 4K videos from YouTube, Netflix and Amazon Prime.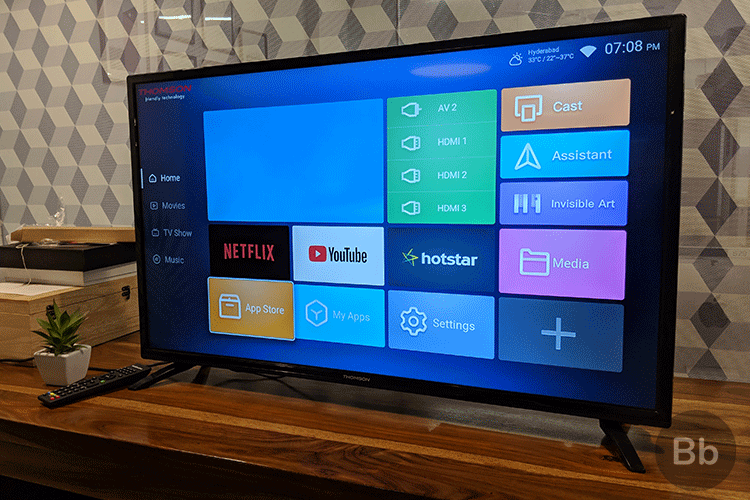 Thomson says you can cast content from your smartphone to the TV, but you need to download a third-party app for the same. The lack of in-built Chromecast is a bit of a deal-breaker these days when it comes to Android TVs. Most new Android TVs come with this basic feature, and having to use a third-party app for the same is a big letdown.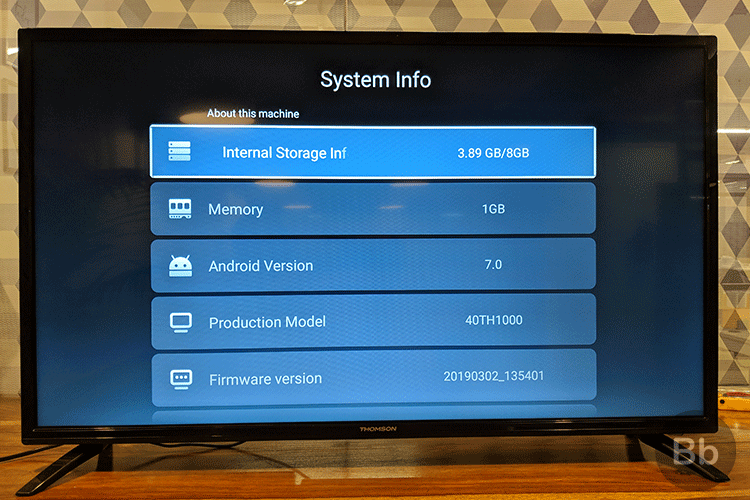 Finally, you get access to a third-party Android TV store, which mimics the Google Play icon but is far from comparable in terms of app support. We found plenty of fake apps on this app store, plus the language used in places was also grammatically incorrect. These imperfections are not exclusive to Thomson's TVs; we have seen them in other affordable brands as well.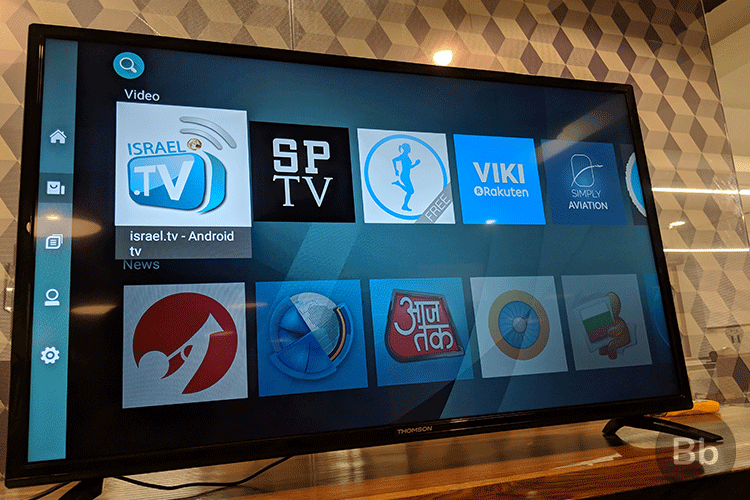 The main smart TV UI of the Thomson UD9 4K TV, shows you a curation of movies, TV shows and music, pulled from the content partners. At the moment, it seems to be only showing you videos from YouTube, which involves the same click-bait content and mix of Bollywood music that you would get on standard YouTube. The selection of content is a shadow of what you get with Xiaomi's PatchWall UI.
Thomson UD9 40-inch 4K TV First Impressions: Quite Underwhelming
The Thomson UD9 is priced at Rs 20,999 in India, and will be available exclusively through Flipkart, starting March 16. As such, it is easily one of the most affordable UHD TVs in the market. But that doesn't mean it's automatically worth your money.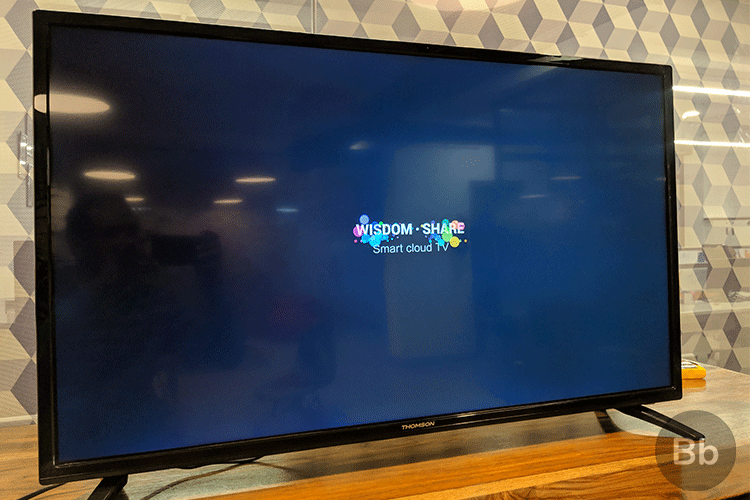 The low price of the TV indicates that Thomson has cut costs in terms of the build material, panel quality and in the software features. We were not all that impressed with the TV when we first used it, but we would be putting it through a battery of tests before passing our final judgement.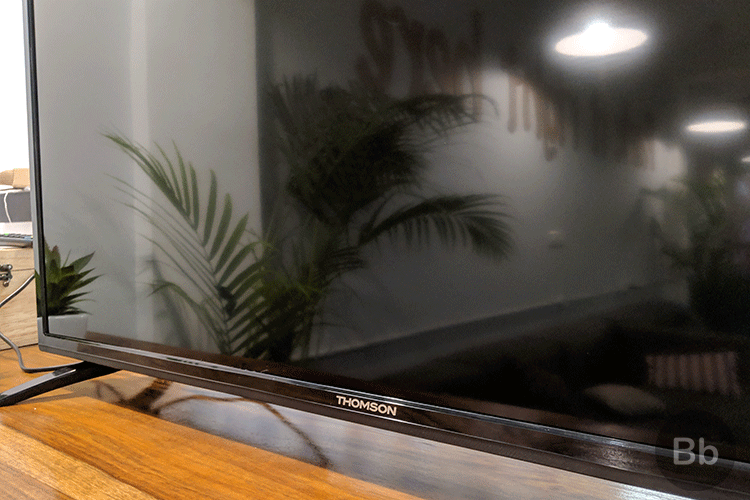 Do let us know if you want us to test any particular feature or aspects of the Thomson UD9 40-inch 4K TV, and we will make sure it's included in our full review.