Though seeing a bunch of new security and privacy features in the latest iteration of iOS seems more or less an order of the day, iOS 14 appears to be on an altogether different horizon. Features like the ability to prevent apps from having access to your local network, disallow ads to track you across websites and apps, as well as allow apps to access only specific images, make iOS 14 a runaway winner as compared to Android 11. The comparison doesn't stop there as the latest version of iOS also enables you to prevent apps from picking your precise location. If privacy matters more to you, let's head over to stop apps from accessing your precise location in iOS 14!
Prevent Apps from Accessing Your Precise Location on iPhone
When you disable "Precise Location" on your iOS device, the app will be able to determine only your approximate location. While you might want to keep precise location on for a navigation app or transportation app, disallowing them for all the other apps is the right decision. Here is how you can do it.
1. On your iOS device, open the Settings app.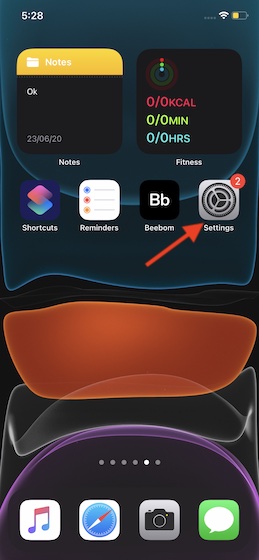 2. Now, scroll down and select the app which you want to stop from having access to your exact location.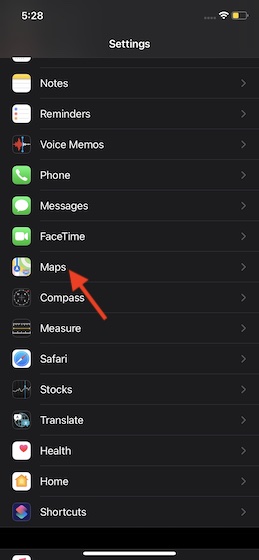 3. Next, tap on Location.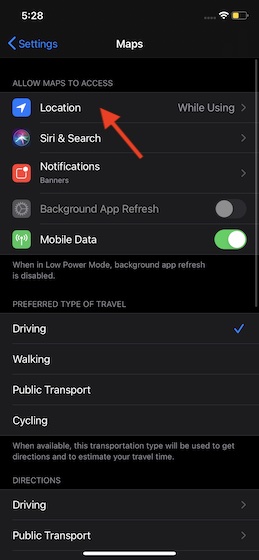 Note: Keep in mind, you will see location option only if the app requires access to your location.
4. Next up, turn off the switch for Precise Location.
That's it! Going forward, this app will no longer have access to your precise location. Later, if you ever decide to allow the app to have access to your precise location, follow the same steps as explained above, and then turn on the switch in the end.
Stop Apps from Accessing Your Precise Location
So, that's the straightforward way to prevent an app from picking your exact location. At a time when security and privacy have become more essential than ever before, Apple's desire to double down on these crucial aspects seems riveting.
Apart from this notable feature, iOS 14 has also offered handy features like Back Tap, Sleep Tracker, and FaceTime Eye Contact correction. Which one of these features has won you over? Be sure to share your feedback in the comments below.