Multiplayer support has the power to elevate an otherwise desolate, single-player experience. While I cannot comment on the competitive multiplayer side of things, co-op support has made numerous titles, like the recently launched Diablo 4, an exciting experience. No Man's Sky does it, and numerous other games too. Therefore, many are curious if Bethesda's upcoming sci-fi RPG Starfield will have multiplayer or co-op features. In this guide, let's find out if you can journey through the 1,000+ planets in Starfield with a friend, or if you will simply have to rely on companions.
Is Starfield a Multiplayer Game?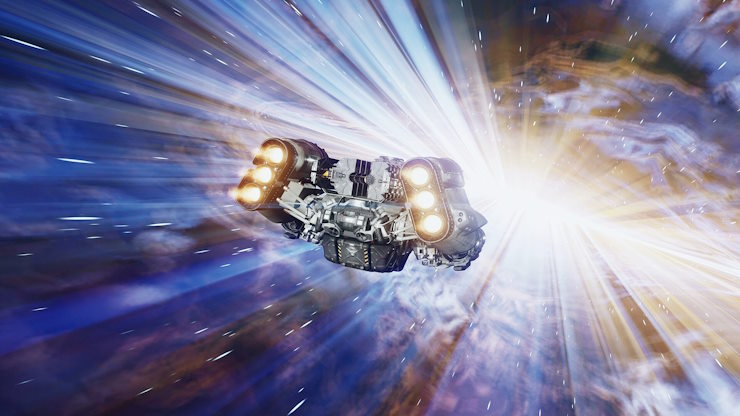 Ever since the reveal, players have wondered if Starfield allows multiplayer in any capacity. After all, the world of Starfield is expansive, and having friends and family members with you can make the space expedition a livelier experience. Unfortunately, Starfield does not have multiplayer support at launch. Bethesda has confirmed the same on numerous occasions.
With this new IP, Bethesda has been clear about one thing — Starfield is solely a single-player sci-fi RPG. It follows the principles set by its predecessors (Fallout and Elder Scrolls) and elevates the experience by introducing new features. As such, Bethesda developers wanted to focus on a single-player experience. If you were wondering whether the game at least has co-op support, the answer to the question is, well, the same – a BIG NO. Starfield does not have any co-op capabilities.
Starfield has NO multiplayer co-op and NO couch split-screen co-op support
It doesn't mean that things can't change down the line. Bethesda might consider taking help from Zenimax Online to build the multiplayer capabilities for Starfield. However, it is worth mentioning that Zenimax Online functions as a separate entity. That team exclusively works on The Elder Scrolls: Online, an MMORPG set in the Elder Scrolls universe made by Bethesda Game Studios. I'm also banking on modders to bring multiplayer co-op support to the game sooner rather than later.
On top of that, the team has previously worked on one multiplayer project called Fallout 76. Judging how Fallout 76 turned out, it seems like the team wants to create a single-player experience that is fulfilling on its own. Fallout 76, for the uninitiated, is an online multiplayer RPG that takes place in the Fallout universe. The game launched in an unfavorable state, riddled with bugs, engine problems, and wonky online functionalities. This time, it feels like Bethesda Game Studios doesn't want to revisit and re-attempt another online experience.
While multiplayer is one thing we cannot expect from the game, we can expect to meet numerous Starfield companions and team up with them to explore the vast expanse of space. Starfield launched in early access on September 1, 2023, for PC and Xbox Series X/S users. For everyone else, you will have to wait until September 5, 2023, to play the game. We have a countdown to Starfield's release, so check it out via the linked article.