Earlier last week, Bethesda confirmed that their sci-fi RPG Starfield will receive a beta update on Steam to bring the much-requested DLSS support and other QoL fixes. As promised, the beta update is now finally live on Steam, and we have installed it already. If you're unsure of how to get the beta build and enable DLSS in Starfield, follow our step-by-step guide below.
All New Features in Starfield Beta Update
Bethesda shared the news of the DLSS update going live via a post on Starfield's official X (formerly Twitter) account. As per the post, the update is available on Starfield's Steam beta branch.
As per the blog post, update 1.8.83, which is sized at 2GB, brings two additions to the game. The first is the much-touted DLSS support, including DLAA, Reflex Low-Latency, and DLSS frame generation. These options should help older graphics cards and GPUs running the title at 4K get better frame rates while retaining visual fidelity. Apart from that, minor QoL improvements, like eating food items directly from the world instead of adding them to your inventory is finally possible.
Furthermore, the new Starfield update has a slew of additional fixes. Some notable changes included GPU performance optimization and CPU rending threading mode. Both of these changes should improve the performance of the game. Of course, usual bug fixes and stability passes are also available with this update. We suggest going through the official change log to read about every QoL update.
How to Get Starfield DLSS Update on Steam
To use DLSS in Starfield, you first need to opt into the beta branch for the game. Remember that since this is not the official launch for the update, there is a good chance of things breaking down. Furthermore, beta build saves will not work on the official update. Hence, unless you're sure of that, we suggest waiting for the official update launch in the upcoming weeks. To install the update, follow along:
First, search for the game in your Steam library. Once you have found it, right-click and select Properties.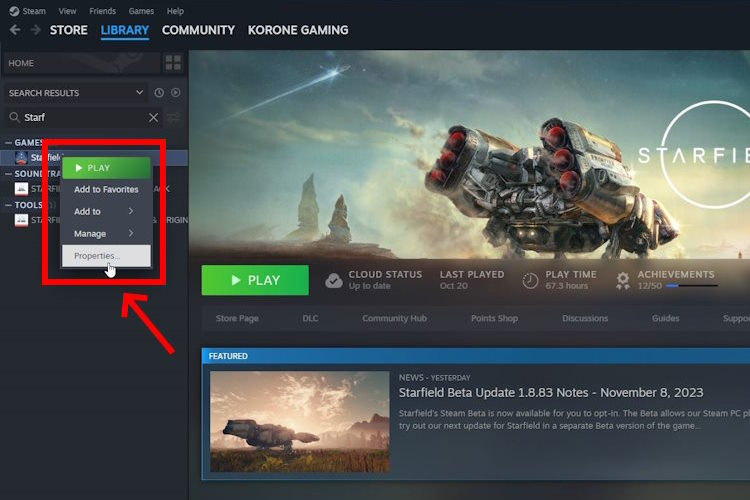 In the new pop-up window, click on the "Betas" option in the left sidebar.
Next, click on the drop-down next to "Beta Participation" and select "beta-Beta" to get the latest update.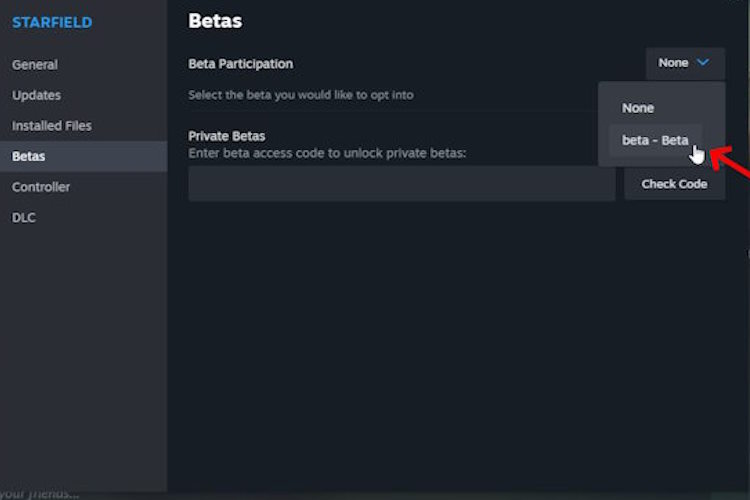 Once the update is complete, launch the game and head to "Settings -> Display" to find the new DLSS settings option.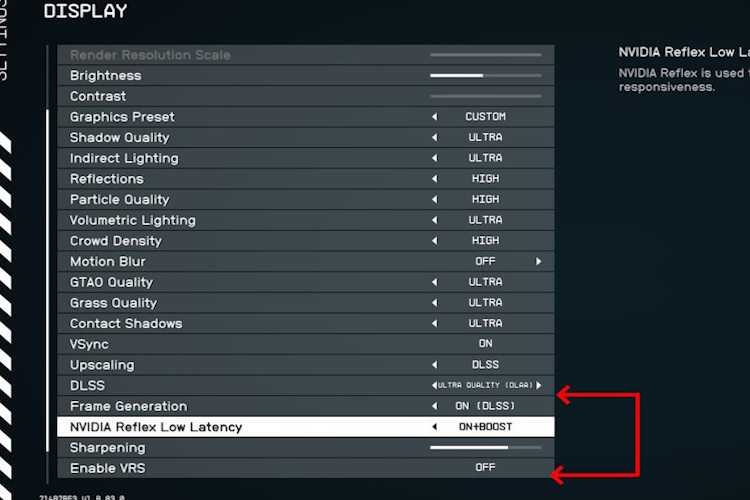 And that is how you can use and enjoy the brand-new Starfield update. As it goes, this is exclusively available on Steam. The Game Pass and Xbox don't have a beta branch. Hence, gamers on these platforms need to wait for the official launch of Starfield's DLSS update. So, are you looking forward to these changes? How much of a performance improvement do you expect? Let us know in the comments below.
---
Load More