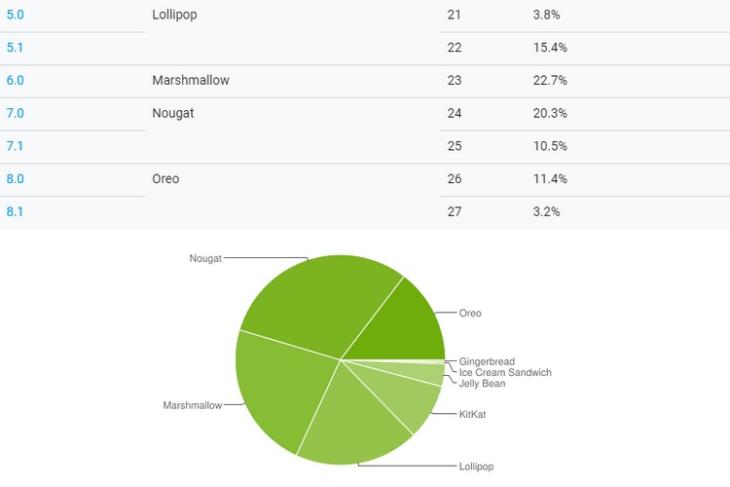 Google has released the latest Android distribution report for September, which shows no growth or movement in the adoption of Android Oreo or Android Pie. Android Pie is still below the 0.1% mark, as it does not feature in the table, just like it did in the report for August.
So far, Android 9 Pie has been rolled out for Google's Pixel line-up and the Essential Phone via the stable channel, and the only other device to run Android 9 Pie is the Sony Xperia XZ3 which is yet to hit the market. Other phones do have Android Pie, but that's in the beta state and does not count towards Google's dashboard.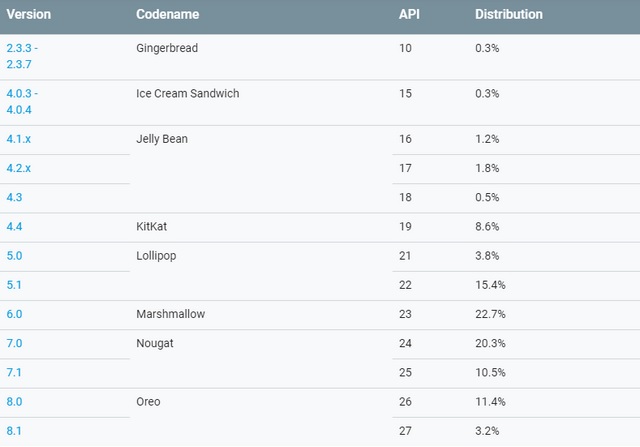 With major smartphone makers such as Samsung and Huawei yet to commence Android Pie updates, the latest version of the OS will only likely pick up momentum by the end of this month.
The report was compiled using data till September 13, based on devices which visited the Play Store. As for Android Oreo, it is still stuck at the 14.6% mark which we saw at the end of August, after nearly doubling in July. That momentum appears to have slowed down, with a 2.5% gain since July.
Android Nougat still leads the pack with 30.8% share of the installed base, followed by Android 6.0 Marshmallow at 22.7% and Android Lollipop taking the third spot at 19.2 percent.