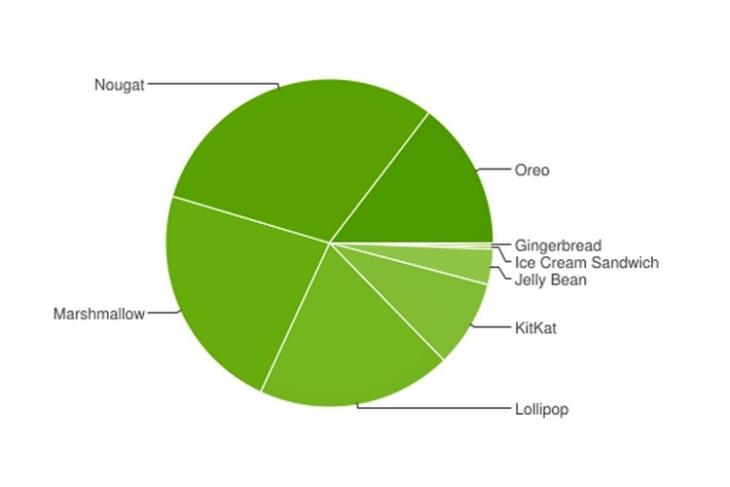 Google has released the latest Android distribution report, which has revealed the percentage of devices running a particular version of Google's operating system by the end of August. As per the latest figures, Android Nougat is still the most widely installed version of Android with a hefty share of 30.8% in the August Android distribution report.
The data was collected on the basis of Android devices which visited the Google Play Store in a span of 7 days ending on August 31, 2018. Even though the data is of great use to developers, it also exposes the fragmentation issue which continues to plague the Android ecosystem.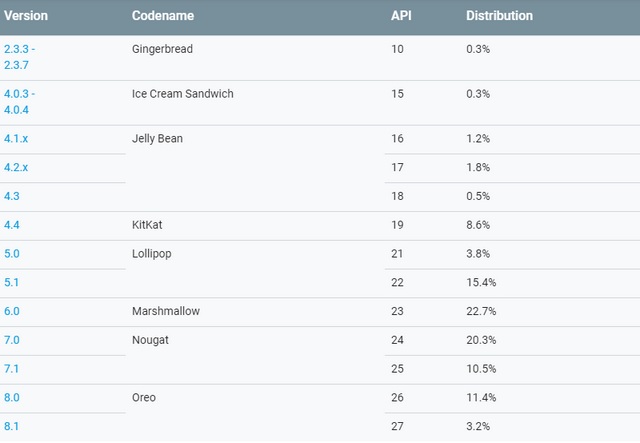 As per the Android distribution figures for August, Android Marshmallow leads the pack with 30.8% share of the installed base, followed by Android 6.0 Marshmallow at 22.7% and Android Lollipop taking the third spot at 19.2%. Android Oreo, which began rolling out over a year ago, still lags behind in adoption with just 14.6% of compatible hardware running any of the two major Android Oreo builds.
Back in May, Android Oreo ran on just 5.7% of all supported devices and recorded an impressive growth of over 100% when the Android distribution figures for July were released, with its adoption base having grown to 12.1%. However, that momentum appears to have slowed down, with only a meager 2.5% gain in its distribution number since July. Major smartphone makers such as Samsung are yet to release the Android Oreo update for a wide range of devices, with roll out only expected to commence next year.
As for the distribution numbers of Android 9 Pie, the latest version of Google's operating system did not even make the cut. As per Google's own guidelines, any Android version with less than 0.1% share of installation base is not included in the Android distribution reports. So far, Android 9 Pie has been rolled out for Google's Pixel line-up and the Essential Phone, and the only other device to boot the stable build of Android 9 Pie is the Sony Xperia XZ3 which is yet to hit the market.