The Nintendo Switch is one of my favorite consoles of all time. It lets you play games on the go, or use a Switch stand and dock to play on the TV. However, there are times when things go south and restarting doesn't fix the issues. In such cases you may need to reset your Switch completely. If you're in such a situation, don't worry, here's how to reset Nintendo Switch.
Reset Nintendo Switch
There are a couple of different ways you can reset your Nintendo Switch depending on why you're doing it in the first place. In this article we will be covering the different ways you can perform a Nintendo Switch reset. We will also tell you which method to use in what situation.
We have attached screenshots for all the steps (check out how to take screenshots on Nintendo Switch), so you shouldn't have any problems in following the tutorial. As always, you can use the table of contents below to head over any section in this article.
Completely Reformat and Reset Nintendo Switch
If you want to completely reformat and reset your Nintendo Switch whether its to sell it off, or just to get a completely fresh, clean slate again, this is the method you should use.
A full reset is actually pretty straight-forward, and we will outline all the steps you need to follow so you can easily reset your Switch (or Switch Lite) console.
Note: In order to completely reset Nintendo Switch before selling, you should be in a place where your Switch is connected to WiFi. This way your Switch will automatically deregister itself from your Nintendo Account.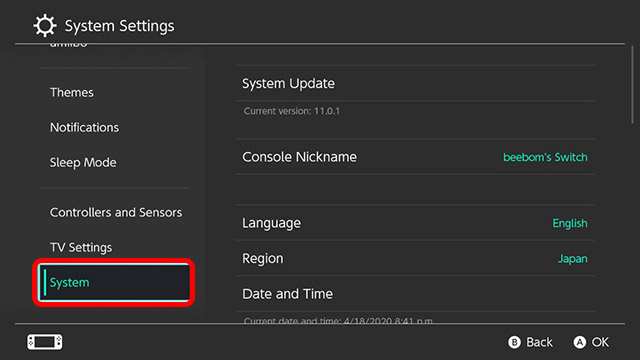 At the very bottom of the right-pane, you will find 'Formatting Options'.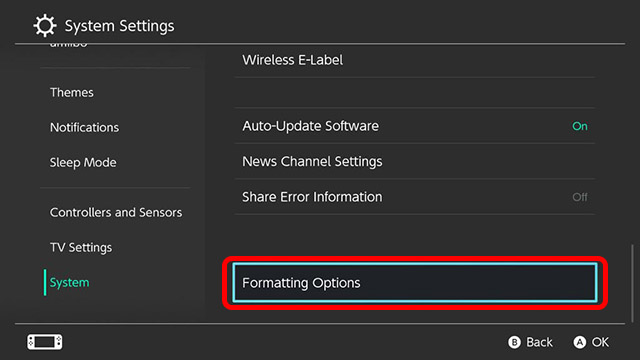 Scroll down and select 'Initialize Console'.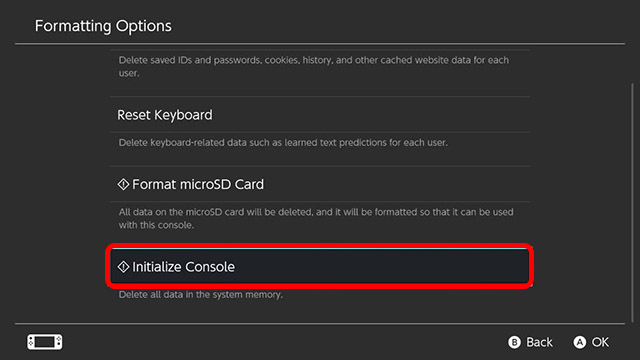 Scroll down and select 'Next' in the screens that pop-up. Finally, tap on the red button labelled 'Initialize'. This is the point of no return. Once you've tapped on this button you can't cancel the reset process. So make sure you actually want to reset your console before proceeding.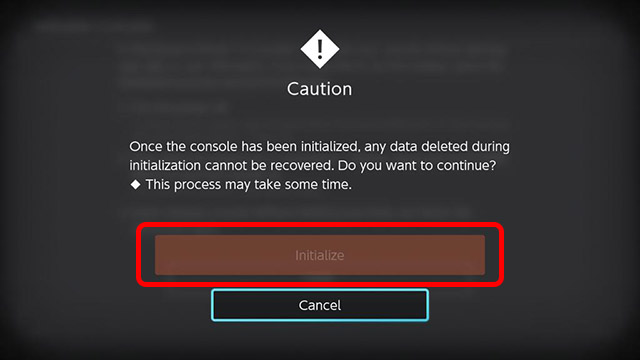 Reset Nintendo Switch Without Deleting Data
On the other hand, if you're simply trying to reset your Nintendo Switch in order to fix some issues and you don't want to lose your data, you will have to follow these steps instead.
This method is slightly more time consuming and complicated to get to. Follow out step-by-step guide below to get this working quickly.
First off, press and hold the power button on your Switch and then turn it off.
Now press and hold the volume up and volume down buttons together. Then press the power button, but keep the volume up and down buttons pressed until you see the Maintenance Mode screen show up.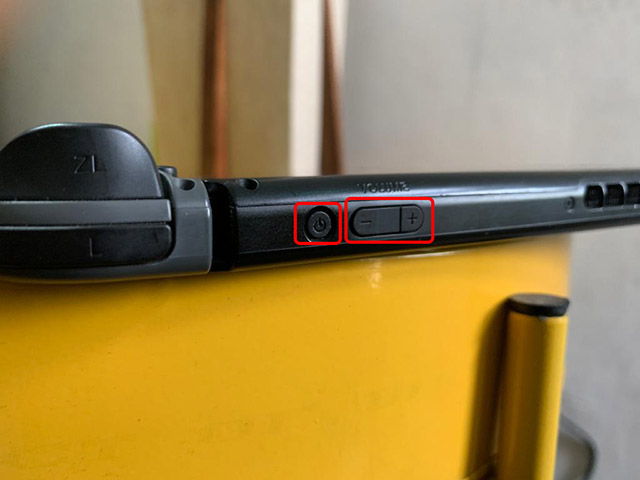 Here, scroll down and tap on 'Initialize Console without Deleting Data'.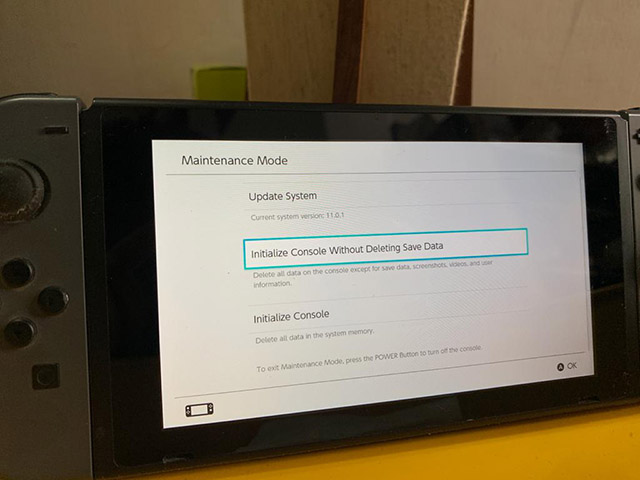 Tap on next, and then tap on the red button labelled 'Initialize'. This is the point of no return for the reset. Once you confirm, you can't cancel the reset process.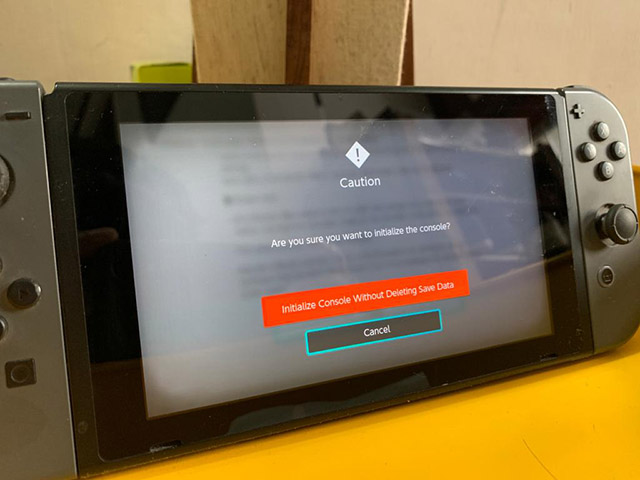 Reset Nintendo Switch to Sell or to Fix Issues
So those are the two ways you can reset a Switch console. As we discussed, they are both different in how they behave. So it's important that you use the correct one as per your requirements. For staying on the safer side, it's always best to completely initialize your console. However, if you are just resetting to fix a pesky software issue, you can use the second method instead and not lose your data. The choice is yours.
So, have you reset your Switch yet? If so, which method did you use? Let us know in the comments. Also feel free to drop any questions you have about the reset process and we will try to help you out. Finally, check out our article on favorite Nintendo Switch power banks to increase your playtime.
---
Load More