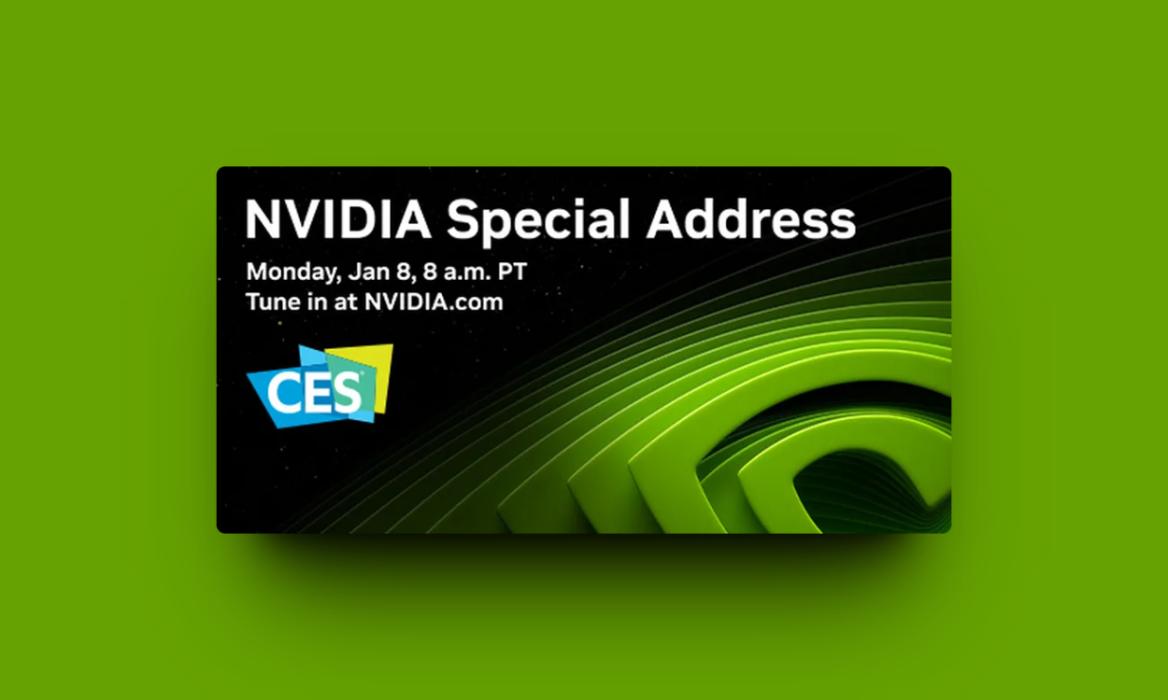 Nvidia has officially confirmed that it will be holding a 'Special Address' event at CES 2024, and we can expect to see new 40-series GPUs to be unveiled. Previous rumors suggested that the RTX 40-series Super refresh is in the works and could be unveiled at CES 2024. That said, let's discuss the event dates, timings, and what products we can expect Nvidia to launch here!
Recently, Nvidia sent out press invites for its upcoming Special Address event. The event date falls on January 8, 2024, and will be held at 8:00 AM PT. This is one day right before CES 2024 starts (Jan 9 to Jan 12) so it seems like it will be a pre-show event. The company has not revealed any details about what to expect from this event, not even confirmation on whether or not it will be GeForce products that are launching here.
However, the timing of this event coincides with an RTX 4080 Super leak that came out days ago. Hardware leaker kopite7kimi had shared details on X (formerly Twitter) regarding what time frame we can expect this new GPU to launch. So yeah, it is likely that we will see brand new GeForce products, aka refreshed RTX 40 Series GPUs carrying the 'Super' branding.
NVIDIA CES 2024 Event: What to Expect?
Nvidia stopped using the "Super" branding after the RTX 20 Series Super launch back in 2019. However, it seems likely that the company is considering bringing it back. They seem to be considering a launch of RTX 4070 Ti Super, quite a mouthful even for a graphics card's name! There are other new RTX 40 Super GPUs expected to launch at CES 2024. We have a few speculated specifications of the RTX 4080 Super, RTX 4070 Super, and RTX 4070 Ti Super graphics cards listed below.
| Graphics Card | Specifications |
| --- | --- |
| RTX 4070 Super | 12GB GDDR6X |
| RTX 4080 Super | 20GB GDDR6X |
| RTX 4070 Ti Super | 16GB GDDR6X |
Alleged RTX 40 Series Super Specifications (Source: X)
Talking about the performance, we will likely see a performance improvement in the neighborhood of 10%. That is roughly what we saw when Nvidia released an updated RTX 20 Super lineup. The improvements to the VRAM capacity are more significant, though. Our RTX 4060 Ti review talks about how a higher amount of VRAM is required in 2023. This is especially true if you want to max out the graphics settings in new games.
Is it time for a GPU upgrade? What are your thoughts on the upcoming RTX 40 Series Super graphics cards that could launch at CES 2024? Let us know in the comments below.
Featured Image Courtesy: Nvidia
---
Load More