There are many things that make Nokia so very iconic – from the Nokia tune to the "Connecting people" handshake and to the fine hardware design of the phones – and HMD Global, which currently oversees this legacy, has preserved these and many of its qualities very well over the past two years. The recently announced Nokia 7.1 is an example of this commitment and feels like a reminder of the assurance that Nokia phones guaranteed back in the day.
But the market is quite a lot different now and quality cannot be Nokia's only hope to help it set a firm foot in the market. This is because an average smartphone buyer now has more affordable options from the likes of Xiaomi, Honor, and Realme.
The Nokia 7.1 goes on sale today and so we decided to see whether it justifies the price of Rs 19,999 with its striking looks and dual Zeiss cameras, despite a not-so-powerful processor. Unlike phones from those brands, the Nokia 7.1 is only available on the Nokia online store, which is all the more reason for Nokia to get it right.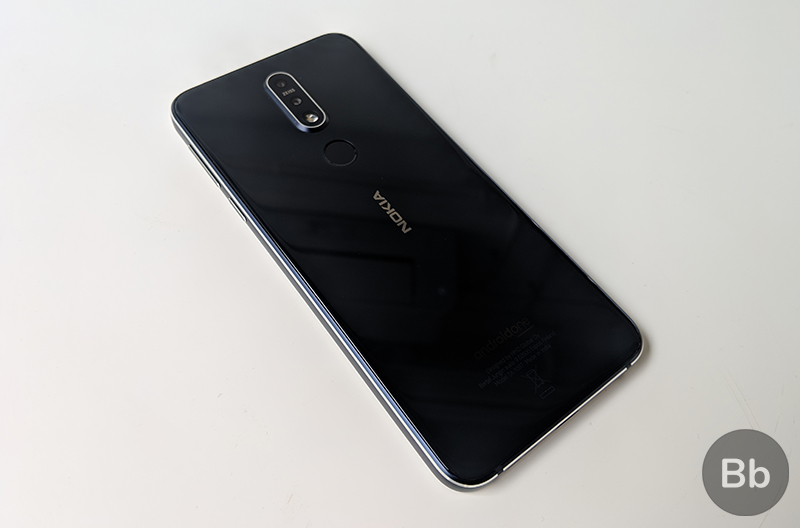 The Nokia 7.1 surely has some premium features that give it an advantage over other devices in the price segment. It is not targeted at power users, but those looking for a smooth and dependable user experience, which is backed by the Zeiss lens in the cameras. No waste much time here, so let us start with the specifications of the Nokia 7.1.
Nokia 7.1 Specifications
With some decent figures to show off, the Nokia 7.1 falls behind in terms of processing power but makes up with a great display and fantastic cameras. Here's what the specifications table looks like:
| | |
| --- | --- |
| Dimensions | 149.7 x 71.2 x 8 mm (without camera bump) |
| Weight | 160 grams |
| Screen Size | 5.84-inch Full-HD+ IPS LCD, PureDisplay Screen, 432ppi |
| Processor | Snapdragon 636 |
| GPU | Adreno 509 |
| RAM | 4GB |
| Internal Storage | 64GB, expandable up to 400GB via microSD card |
| Rear Camera | 12MP (f/1.8) + 5MP (f/2.4), with EIS |
| Front Camera | 8MP (f/2.0) |
| Operating System | Android 9 Pie, under Android One |
| Battery | 3,060mAh |
| Connectivity | Wi-Fi 802.11 a/b/g/n/ac, Bluetooth 5.0, AGPS, GLONASS, Beidou, USB Type-C, 3.5mm headphone jack, NFC |
| Sensors | Fingerprint sensor, accelerometer, gyroscope, proximity, compass |
| Colors | Gloss Midnight Blue, Gloss Steel |
Before we start exploring the smartphone, let's see what is packed inside the box of the Nokia 7.1.
Nokia 7.1 Box Contents
Nokia 7.1's box has a slide-to-open design which is very convenient.
Here's what you get inside the box:
Nokia 7.1 handset
18W charging brick
USB Type-C cable
Standard earphones
SIM ejector tool
Warranty guide and user manual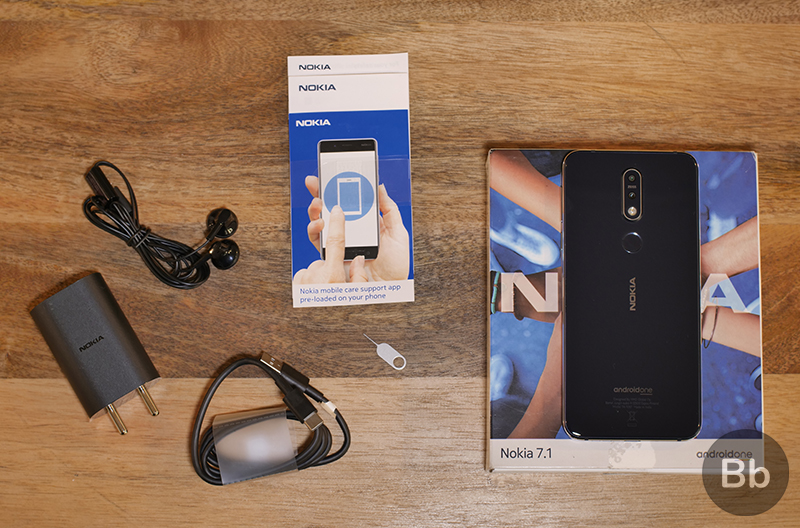 A pair of earphones is present within the box but its plastic build is a bit disconcerting especially when the phone itself feels so classy.
Nokia 7.1 is a looker and its design is surely a delight to the eyes
Nokia 7.1 Design and Build Quality
Your eyes are bound to light up after looking at the sheer simplicity and symmetry with the very first gaze you throw at the Nokia 7.1. If you're a former Nokia user, you're – at the very least – likely to look at the smartphone with pride and confidence. There is a striking blend of glass on both front and back, chrome finish, and 6000-series aluminum frame – which should appeal to most users.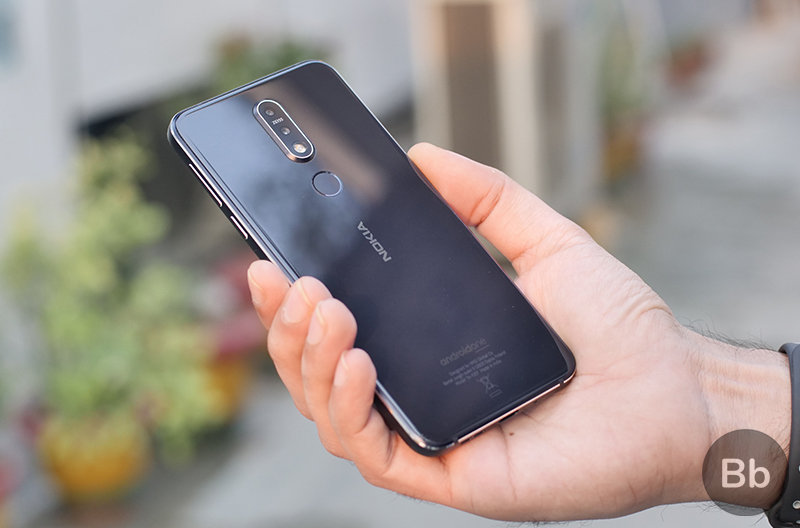 The very first time you hold the Nokia 7.1 in your hand, it feels incredibly light compared to other smartphones. This might have something to do with the squat design but I prefer smaller smartphones which fit in my palm instead of those spilling out, ready to neet the floor any time. So, I really admire the shape and the size.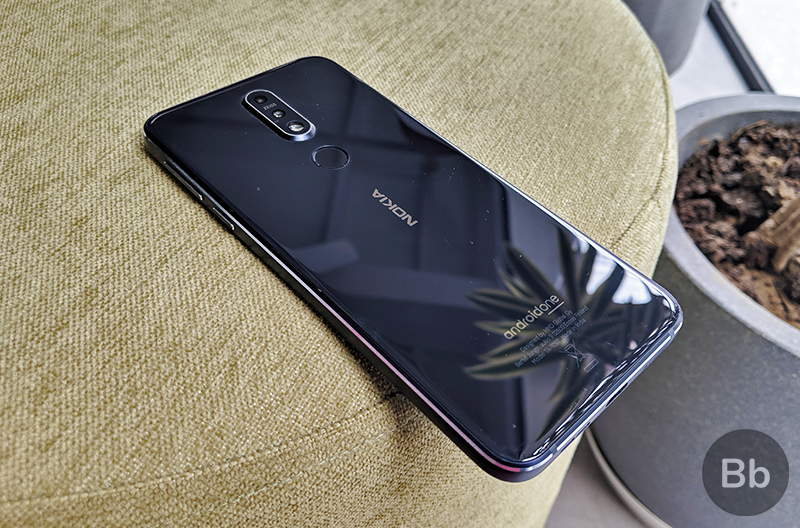 HMD Global has done a great job of making sure that Nokia 7.1 feels really sleek, giving me a sense of assurance that it will not pop out, even when my palms are sweaty. The glass back is very reflective and while it easily attracts fingerprints, it also gives a very striking appearance to the smartphone.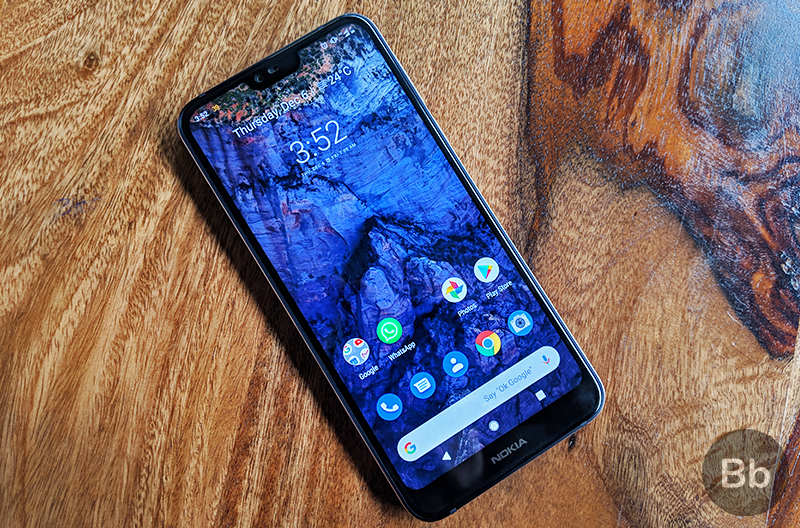 On the front of the Nokia 7.1 is a gorgeous 5.84-inch display which I have a lot to talk about, but I'll reserve that for later in the review. From a design point-of-view, the only thing I don't appreciate is (although not specifically about the display) the thick chin at the bottom which carries the Nokia logo. Compared to the Nokia 6.1 Plus, which came out a few months, the chin is bigger, despite a similar screen size.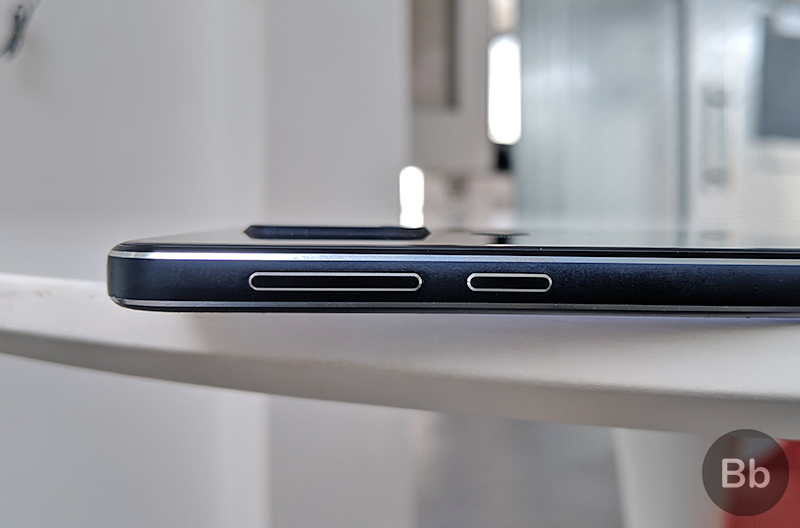 The buttons on the Nokia 7.1 feel very tactile and are easy to locate, especially because of metal accents around them. At the bottom, there is a USB-C port along with the mono speaker and the primary mic. Meanwhile, the top features the headphone jack and the noise-canceling microphone. The smartphone has support for dual SIM but you get a hybrid SIM slot which will limit you to choose between that second SIM card and a microSD card if you want to more storage than the onboard 64GB.
The front glass is the outdated Gorilla Glass 3 but HMD does not talk about any sort of certification for the glass on the back. But the Nokia 7.1 feels sturdy and I admit I've managed to drop it from a height of more than a meter, which it survived with a small ding at the corner and escaped without any damage to the glass. The bad thing is that the glass design and the lightweight design make a hazardously slippery combination, especially when you place the phone on on a low-friction surface, which in my case was a smooth tablecloth.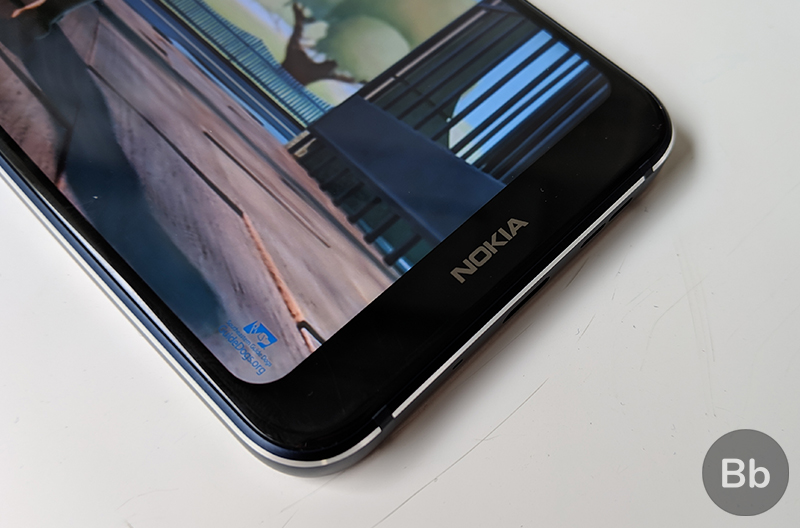 Overall, the clutter-free design of the Nokia 7.1 is appealing in every sense except the chin, which could possibly have been smaller. The smartphone is comfortable to hold in the hand and the mix of glass and aluminum gives it a delightful appearance.
Nokia 7.1 Display
Part of the premium experience on the Nokia 7.1 is because of its display. The 5.84-inch "notched" screen comes has a Full HD+ resolution. While it is smaller than the usual 6-inch-plus displays on most other smartphones currently dominating the segment, the Nokia 7.1 wins in terms of pixel density. At 432ppi, the display appears really sharp and soothing to look at, great viewing angles and a gripping sunlight legibility.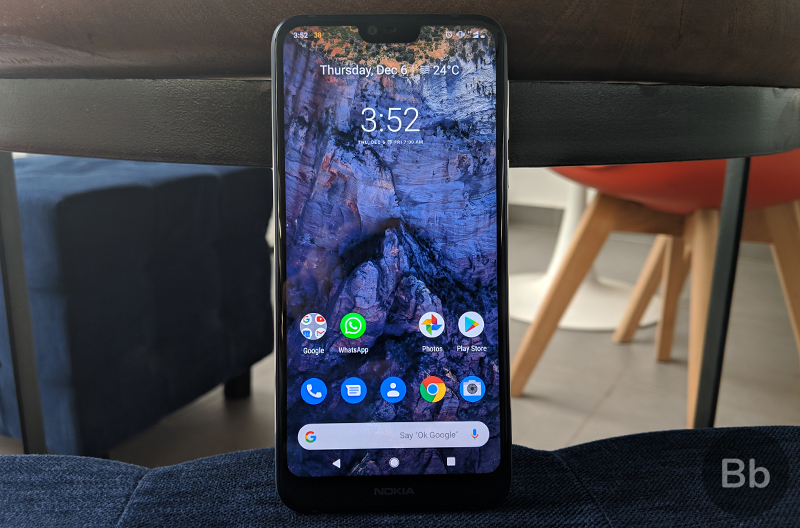 Another appealing bit about this display is that it is certified for HDR10 content, giving it a better contrast and higher brightness than most LCD displays out there. Nokia is also testing the upscaling of content that is not native HDR. The colors on this display are super vivid, thanks to the "PureDisplay" technology which backs this panel, and almost on par with AMOLEDs. If you're into binge-watching video content on your smartphone, this panel would not only strike a chord but also hit the right notes.
Further, the display is very responsive and if you're used to swipe-typing or playing games that require a lot of swiping across the screen, you might feel at home. If that makes you feel better, the display on Nokia 7.1's biggest competitor – Poco F1 – has been a pain point for its users.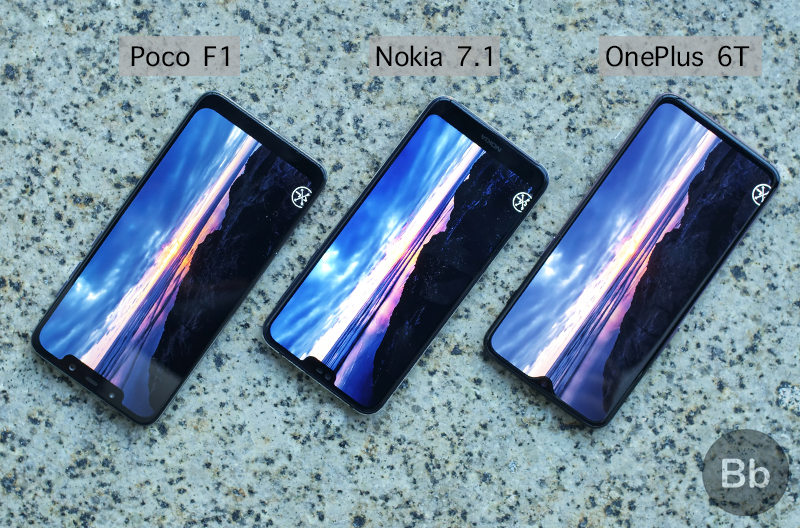 The 7.1 is also certified for Widevine L1 which means that you'll have a chance to enjoy high-resolution videos on Netflix, Amazon Prime Video, Google Play Videos, and similar over-the-top video apps. This compliments the brilliant viewing experience that this PureDisplay panel has to offer. Hooray!
The saturation of the display is amazing, and I believe that anyone buying the smartphone for the purpose of entertainment will have their desires fulfilled – primarily because anything on this screen is instantly more engaging.
Nokia 7.1 Performance
Coming to the performance of the Nokia 7.1, this is where the smartphone takes a hit. It is not really comforting or convincing to see Snapdragon 636 powering the device for Rs 19,999 – although Nokia has always priced its devices lavishly compared to its peers.
Nokia 7.1 Gaming Performance
The performance is not troubling in any way but the smartphone feels underpowered for intensive gaming sessions. I would have been delighted to see HMD use a Snapdragon 660 on the Nokia 7.1, same as its apparent predecessor – Nokia 7 Plus (the more deserving successor to 7 Plus, however, is Nokia 8.1).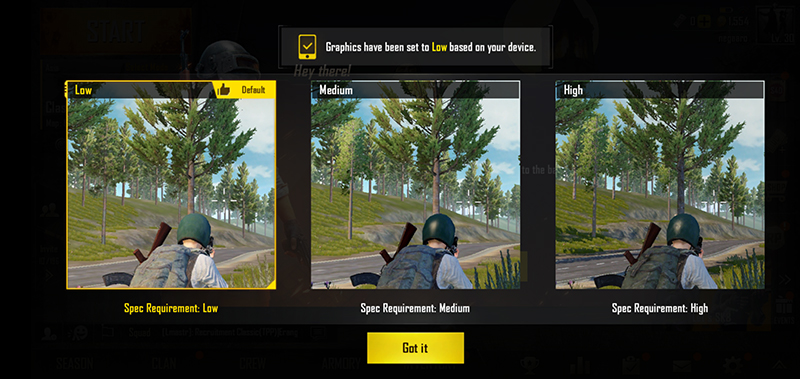 However, if you're not into hardcore mobile gaming, the Snapdragon 636 feels sufficient for usual media consumption, social media usage, and playing casual games like Retro Shooting, Breakneck, Space Pioneer, Dragon Hills 2 etc.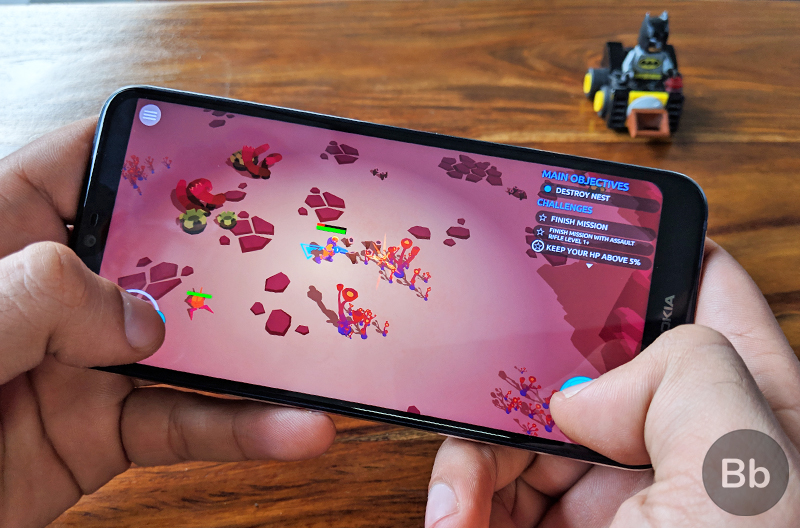 2. Nokia 7.1 AnTuTu, Geekbench Benchmark
If numbers might help you see a clearer picture, here's how the Nokia 7.1 fares on popular benchmark tests.
Powered by Snapdragon 636, the Nokia 7.1 fairly decently when it comes to benchmarks. Only 4GB of RAM variant available in India and this is how much it scores on benchmarks: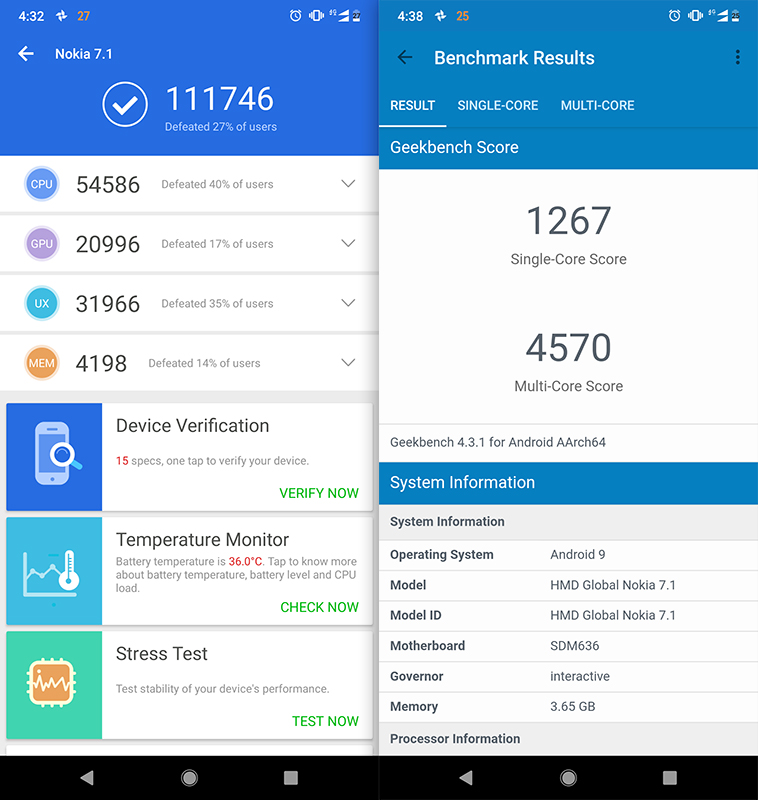 These numbers are comparable to other Snapdragon 636 devices such as Redmi Note 6 Pro and Motorola One Power. As I have mentioned above, this is really not a smartphone that will live up to high expectations in terms of gaming, and for such usage, a suitable option would be the Poco F1, which you can buy for the same price for the next two days.
3. Sound
When it comes to audio, it complements the high-performing display. The solo speaker on the bottom is sufficiently loud to rock you with an alarm in the morning, delight you with clear audio, and make you want to break a leg with decently loud music playback.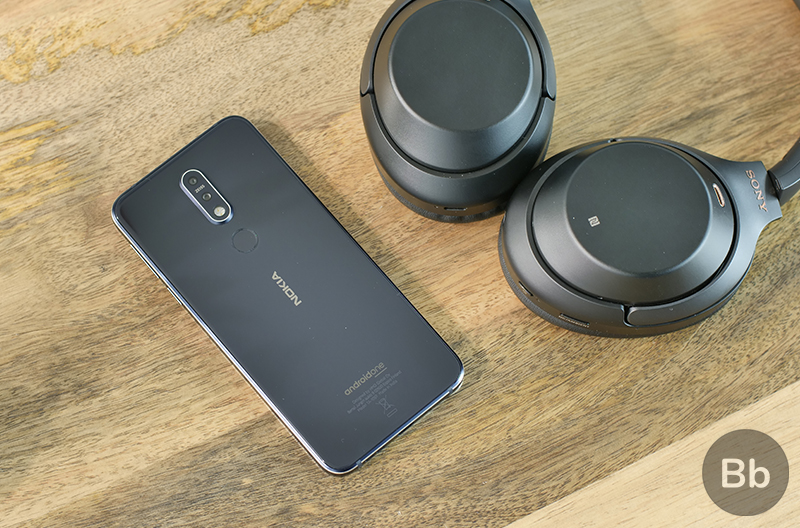 You also get a pair of earphones within the box and while its build quality is not very impressive, it starts feeling comfy after a while. If you're into wireless audio, the smartphone also supports hi-res audio playback via Qualcomm aptX, which not only amplifies the playback but also adds a rich flavor, especially when you're streaming media online.
Nokia 7.1 Camera
Nokia 7.1 comes with Zeiss optics, intended to improve the overall production quality of images. On the back, it features 12-megapixel and 5-megapixel combo which clicks some really breathtaking pictures, especially for its price. On the front, there is an 8-megapixel shooter which is also decent but not as impressive as the rear camera.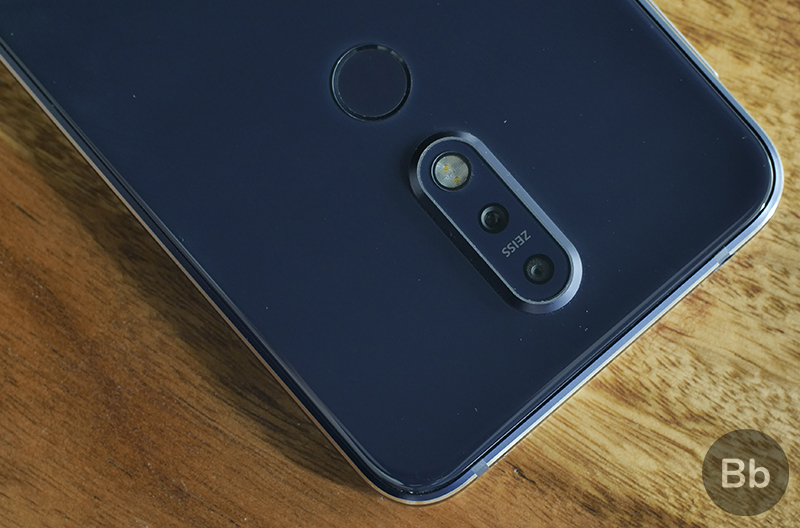 Simply my words won't justice to the camera's performance, so here are some of the shots in different scenarios.
Nokia 7.1 Camera Samples: Daylight
During the daytime, Nokia 7.1 captures significant detail along with richly saturated shots. Natural colors are mostly retained and this does not require bright sunlight, which is impressive.
Nokia 7.1 Camera Samples: Night and Low Light
Nokia 7.1's sensor does a fairly good job in terms of capturing intricate detail at night too. While some noise creeps in due to the exposure, it does not necessarily mar the quality or defeat the purpose of the image.
Nokia 7.1 Camera Samples: Portrait Mode
Portrait shots, as you can see, turn out pretty well on the Nokia 7.1. However, when the subject is backlit, the background is often washed out as a result of artificial exposure. And, this also comes at the expense of slightly inferior edge detection.
At night or in low light, portraits turn out impressive only when there is a clear contrast between the objects at different levels of depth.
Selfies
In terms of selfies, the 8-megapixel sensor on the front is a great performer just like the one on the back. The amount of detail, however, varies with the intensity of light hitting your face.
Selfie Portrait
Selfie portraits, just like normal selfies, depend majorly on the amount of light falling on the subjects' faces. The edge detection is pretty good and comparable to the rear camera, although sometimes falling short.
When there are more than one faces in the frame, the Nokia 7.1 captures both faces without blurring out the rear one, which is good.
Nokia 7.1 Camera Samples: Bothie, AR Effects
A feature on Nokia phones that is not available on other devices is the bothie which lets you click images from the back and the front camera simultaneously. The image captured in this mode is not very impressive and barely passable.

You also get AR filter and effects which are currently limited in number and are not very accurate in terms of tracking the face. You can still use them for some fun if you want.
Nokia 7.1 Camera Samples: Video
When it comes to videos, Nokia 7.1 can capture videos at up to 4K at 30fps and it comes with electronic image stabilization (EIS) which works best in Full HD videos. The quality of videos is decent enough and the colors look natural, but I wish the stabilization was better. Below are two samples of the Nokia 7.1's video capturing capabilities.
The below sample is recorded in 4K:
Here's a sample of video captured in Full HD and you can see the frame shaking while trying to cancel out vibrations due to walking.
For sound recording, you get OZO Audio, which I presume, is recording the audio with both mics to create a stereo effect and as you hear, it could easily pick up sound from my the Sony WH-1000XM3 that I'm testing currently.
On the front camera, video recording is limited to Full HD and there's no stabilization. Furthermore, the Nokia 7.1 gets time-lapse videos on both the front and the rear camera.
Nokia 7.1 vs Poco F1: Camera Comparison
The new Nokia 7.1 competes directly with the Poco F1 in terms of price, and since the latter offers one of the best cameras in the segment, I thought comparing the two devices would help you make a better decision. So, here's our comparison between the camera results of the Poco F1 and the Nokia 7.1:
images clicked with Nokia 7.1 are crisper and brighter
You can easily see that the Nokia 7.1 captures images with a higher saturation, despite the fact that Poco F1's camera uses AI for scene recognition and optimization.
Selfies clicked with Nokia 7.1 are observably better too and while the difference is tiny, it surely makes a difference if you're a perfectionist.
Overall, Nokia 7.1 deserves to be called the winner in this close fight against the Poco F1 camera.
Nokia 7.1 User Interface
Like other Nokia devices, the 7.1 is part of the Android One program and runs on stock Android. While the phone originally comes with Android Oreo, I received the update to Android Pie in the first hour of usage. The commendable part about this is that the Android Pie experience is exactly the same as on Google Pixel devices.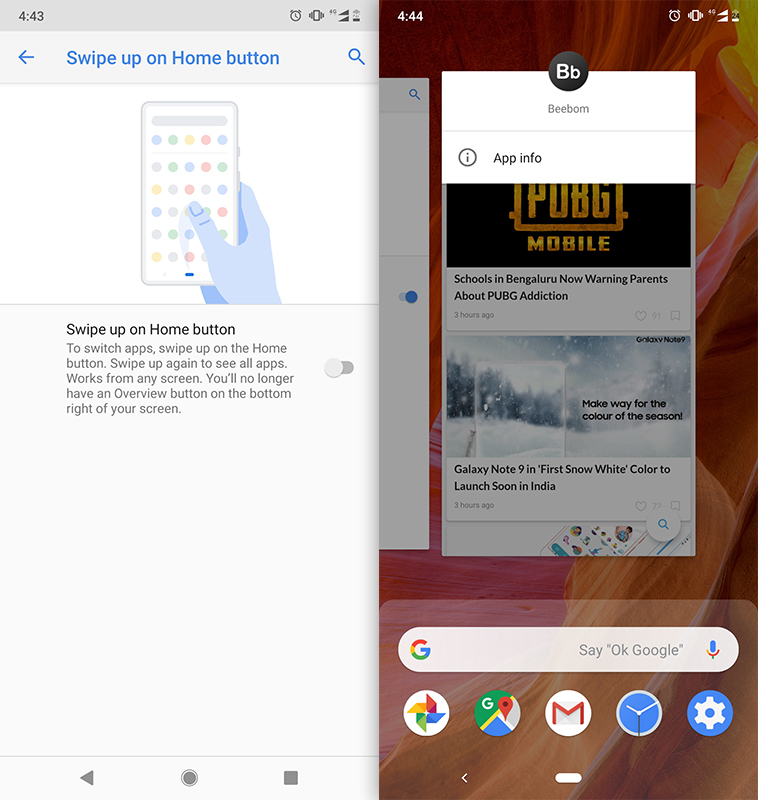 Besides the pure vanilla Android experience, you get features such as Adaptive Brightness, Digital Wellbeing, Adaptive Battery. I have also been using Pixel 3's cool and engaging live wallpapers. Furthermore, you can choose between the standard navigation buttons and the revamped single button navigation gestures on Android Pie and both the options work without causing any pain.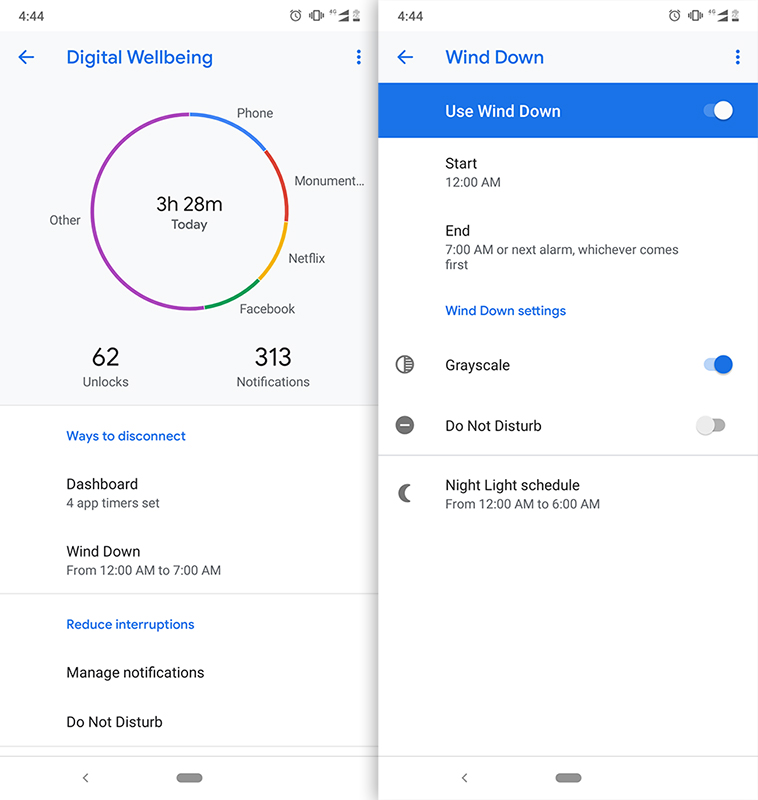 You don't get any modification from Nokia and there's no bloatware. The only additions from Nokia's side are the Nokia Camera and the Nokia Support apps. I personally prefer the minimal interface without any bloatware or intrusive applications over those like MIUI and here the Nokia 7.1 scores well.
Nokia 7.1 Battery
The battery on the Nokia 7.1 seems somewhat of a discomfort. First, because it is only 3,060mAh in capacity and just not up to the competition, although the small size helps keep the smartphone lightweight. With moderate usage including a few hours of gaming, media and social media consumption, and occasional photography, the Nokia 7.1's battery lasts only 15-16 hours with close to 4 hours of SOT (screen-on-time).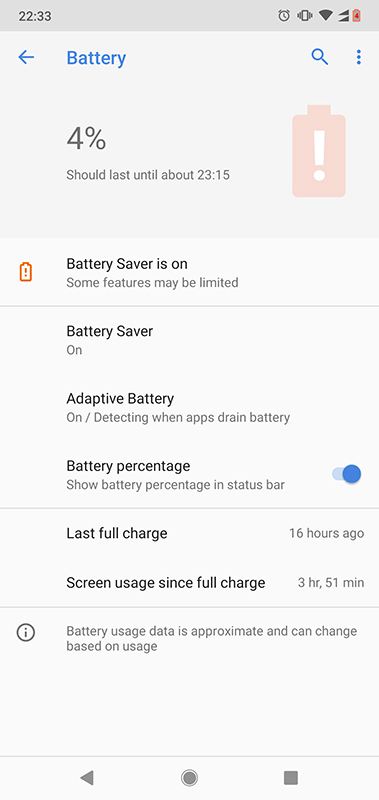 While only being connected to Wi-Fi but not being used, Nokia 7.1 loses 6-7% of battery overnight. This is possibly a bug because if it is not, the battery life is seriously not up to the mark. When its limits are pushed further, the smartphone gives up much earlier and you will probably have to carry a charger every time you're heading out of home. Despite the glass back, you don't get wireless charging, so wired is the only way to go.
When it comes to charging, Nokia 7.1 takes precisely 2 hours to go from 10% to 100% and about 35 minutes to go from 10% to 50% using the bundled 18W charger. But since the battery backup is really distressing, you might want to plug your phone while going to sleep so that it can bear with the daily usage.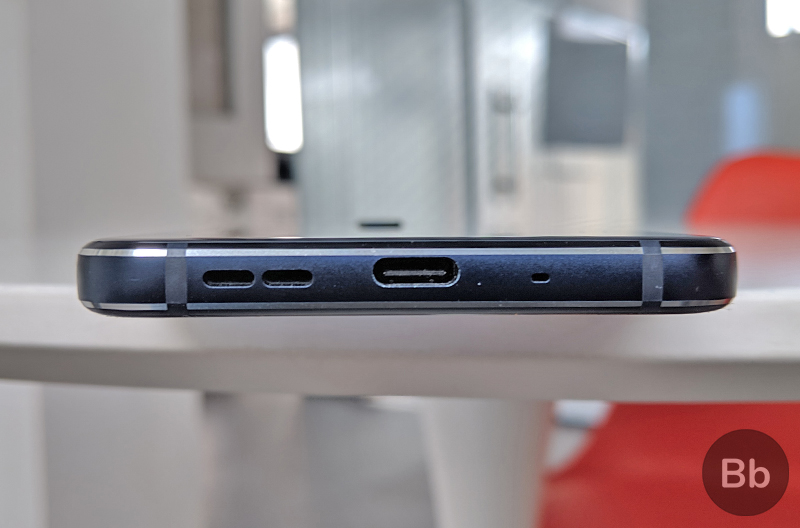 Since there is no notification LED, you have to rely on Always On display, which is another sucker for battery.
Lastly, there's Adaptive Battery as part of the Android One experience which means that over time, the battery backup should improve slightly as the system learns which apps you use the most and which it can kill while they're inactive in the background. At the time of writing this review, I had used the smartphone for five days and haven't felt any noticeable difference.
Nokia 7.1 Connectivity
In terms of connectivity, the Nokia 7.1 is equipped with features like dual-band Wi-Fi, dual 4G/VoLTE, Bluetooth 5.0, and popular positioning tech. In terms of cellular connectivity, the smartphone is fairly reliable and while HMD does not advertise LTE-A (4G+), the speed is on par with devices such Poco F1 and Samsung Galaxy A9 with come the feature.
In terms of Wi-Fi, however, I have come to face difficulties while connecting back to the same Wi-Fi after moving out and then coming back into a zone. I expect HMD to address this with a future software update since this is something that has been troubled me during my usage.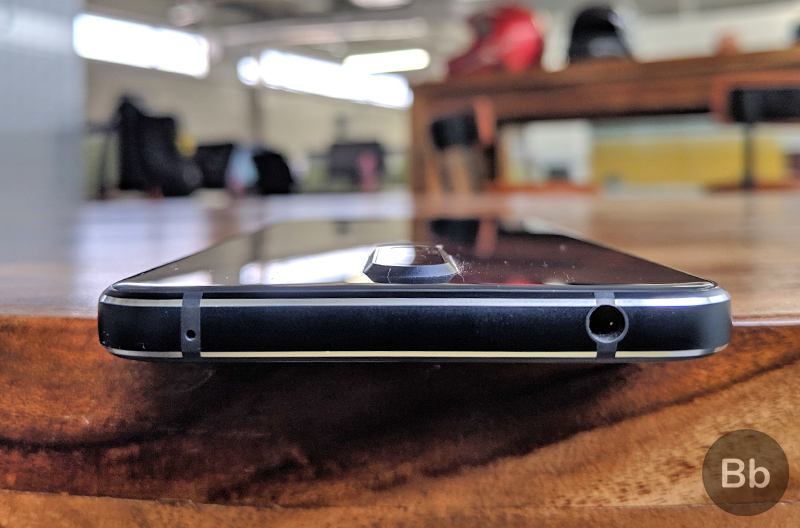 In terms of USB connectivity, the smartphone gets OTG capabilities through the USB-C port which also works with USB-C headsets. So, if you want to be future-ready you may choose to use USB-C headsets despite the presence of the headphone jack. You might also choose the Pixel earbuds, which have handy Google Assistant controls.
Furthermore, you also get NFC on the Nokia 7.1 which infers that you will be able to use it for Google Pay if tap-to-pay is supported in your country. Alternatively, it comes handy while connecting your Bluetooth headset or speaker system via NFC just by brushing it with the phone's back once.
Nokia 7.1 Security
As Nokia 7.1 users, you'll be dependent on the fingerprint for security as there's no face unlock or any other alternative. Of course, you will use a PIN, pattern, or password to back the fingerprint's protection, but that's about it. Further, since Nokia 7.1 imitates Pixel smartphones in terms of software, you don't get the feature to protect apps using the fingerprint (except Google Pay) but you can download a third-party app to enable that.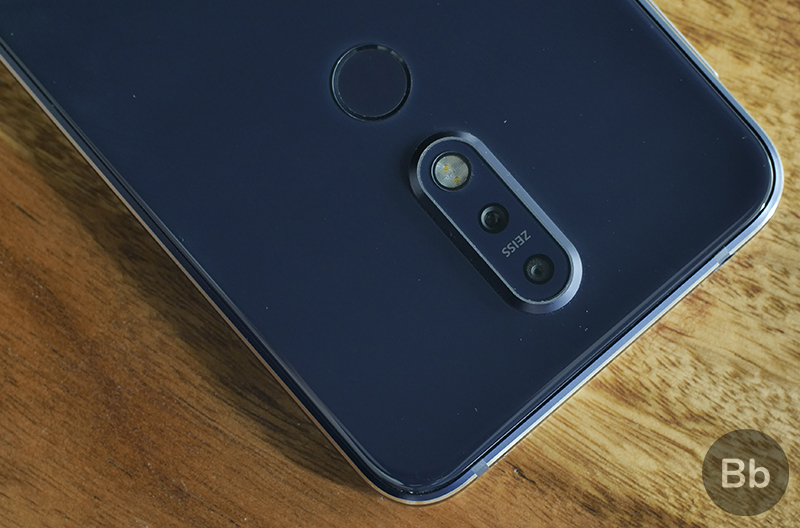 It would really be of use if face unlocking is added using future updates, just like the OnePlus 3 and 3T did last year. Until then, you will be relying on the fingerprint scanner, which is fast but the unlocking animations make it appear slow.
Nokia 7.1 Pros and Cons
With its imperfections, the Nokia 7.1 can still be a very appealing device if you're looking for the latest version of Android, a no-nonsense interface, a great and dependable camera, and some more.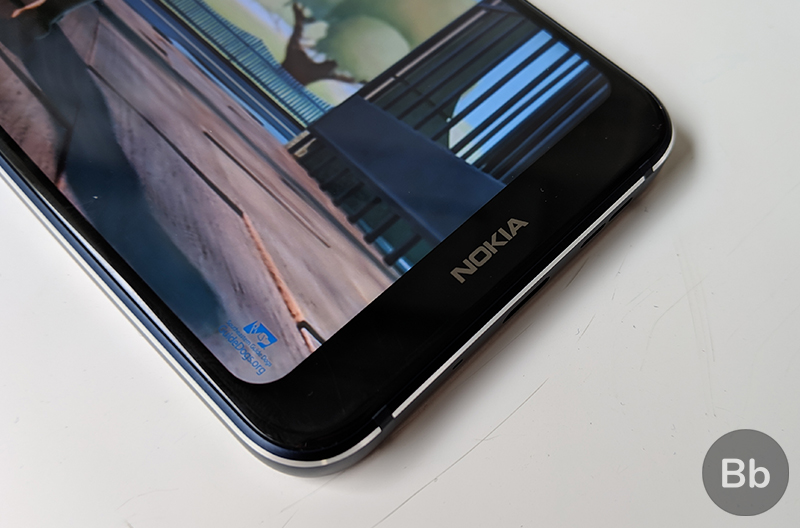 So here are some deal-makers and deal-breakers of the Nokia 7.1:
Pros
Gorgeous and sturdy build
HDR10-compliant display for rich contrast and brightness
Generous speaker
Hi-res audio via aptX
HD Playback on Netflix and other video apps
Great camera
Headphone jack
NFC
Cons
Average performance
Wi-Fi connectivity bug
Poor battery and long charging time
No notification LED
No face unlock
Nokia 7.1: Ultimate Media Experience in the Mid-Range
The Nokia 7.1 comes as a great device if your primary usage is binging on Netflix shows, listening to quality music, and taking a lot of pictures. Its glass-and-aluminum back extends a posh feeling when you're holding and using the smartphone and the crisp display makes almost all forms of engagement really enjoyable.
The smartphone packs in a great camera setup powered by Zeiss lens, and the pictures turn out fairly impressive both – outdoors and indoors. A slight bit of noise creeps in in artificial lighting but that is admissible looking at the price of the smartphone. In my brief comparison, I found the Nokia 7.1 being neck-to-neck with the Poco F1, which also has a great camera powered by AI.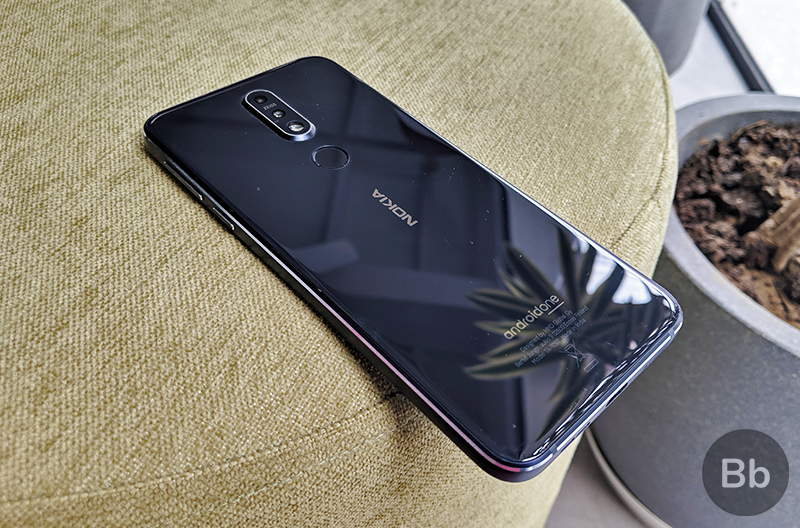 While in terms of performance, Nokia 7.1 performs decently, it bites the dust when it comes to high-end gaming, primarily because the Snapdragon 636 cannot live up to the expectations in this price range. However, should you feel satisfied with casual gaming on lighter titles, you will be able to embrace Nokia 7.1 without any complaints.
Anyone demanding some serious gaming from the smartphone will feel foiled by the Snapdragon 636
Looking at its prime competitors in a price-wise comparison, you have the Honor Play (starts at Rs. 19,999) and the Poco F1 (starts at Rs 20,990). While both of these devices are performance-centric, the camera and multimedia performance of the Nokia 7.1 seems unbeatable. So, in the end, it becomes a matter of preference.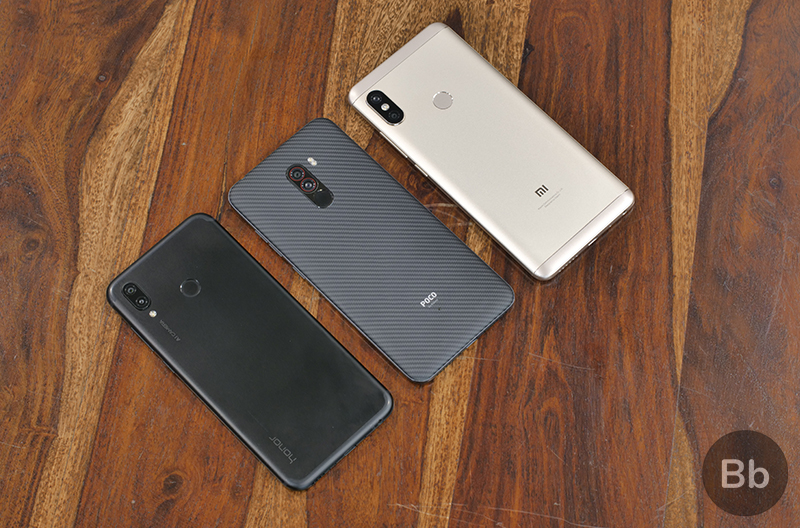 If you want a durable metal design which can take a tough beating, Honor Play is the way to go, but you'll be limited to the EMUI interface with no real option of using custom ROMs.
If performance is unquestionably your biggest criterio, the Poco is easily better and because of the pro-developer stance, you get a variety of custom ROMs and some popular kernels to choose from.
However, if you simply want the best media experience and stunning cameras, you should definitely choose the Nokia 7.1.
Lastly, if you're budget is elastic, I'll suggest you wait for Nokia 8.1's release next week. However, considering its international pricing, you'll have to shell anywhere between Rs 25,000 to Rs 30,000 and we'll only be able to tell exactly how much when the phone launches in India.
So, that's our review of the Nokia 7.1. Tell us in the comments below if you want us to investigate it from another angle or want us to take a look at some feature we might have skipped.
Buy Nokia 7.1 from official Nokia store (Rs 19,999)
---
Load More