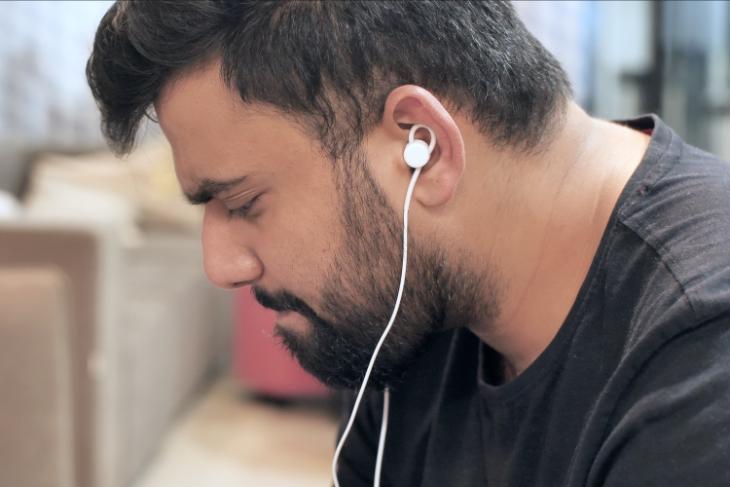 Moving away from the headphone jack has been a painful transition for many of us, merely because it robs us of the liberty of using just about any pair for earphones for your phone. But with more companies like OnePlus discarding the long-lived 3.5mm port, USB-C is becoming an interim solution until wireless audio improves.
Google dumped the headphone jack lack year with the Pixel 2, but back then, there was no official pair of earphones – just a Libratone headset, listed under the "Made for Google" program. This year, as also seen in the vivid leaks, Google is including USB-C earphones within the box of the Pixel 3 and 3 XL.
While these earphones have great quality, with a rich and balanced sound, there are three really useful functions which have intrigued me.
Speak to Google Assistant
Firstly, the Pixel earbuds let you speak to Google Assistant simply by holding the middle button on the remote pressed. When you release the button, Google Assistant speaks out the response to you. All of this can be achieved even without even looking at the screen or even pulling your smartphone out of your pocket.
Reply to Notifications
Another awesome feature is listening and replying to received notifications simply by using voice control. When you get a notification, a mushy pop sound alerts you, telling you about the app that has sent you the alert. You can press and hold the Volume Up button in the inline remote and the Assistant reads out the notification to you.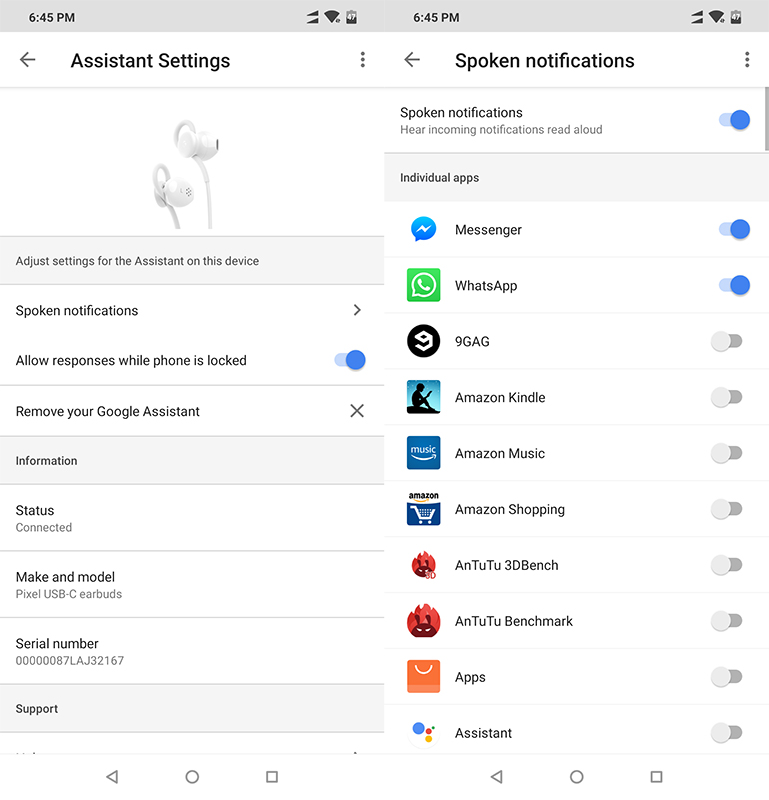 In order to reply, you must press and hold the play/pause button again and speak out your reply. Your reply is recorded for the period you keep the button held. Then, to send the reply, you have to press and hold the Volume Up button again.
You can also selectively choose the only apps from which you want these spoken notifications or even turn the feature off completely.
Translate in Real-Time
You can also translate in real-time just like the wireless Pixel Buds. All you have to do is hold the center button and say "Help me speak Spanish" if you want to speak or hear Spanish. This feature is not very seamless and all it basically does is open Google Translate app for you to use the headset's mic and you'll probably need to keep the screen on while using the feature which is why I'm not a big fan.
Works with Android Pie
Google Assistant does better than most smart assistants in speech recognition, and in my month-long affair with the Pixel 3 XL, I've come to use it a lot. But not just the Pixel 3 XL, the earbuds work with almost every smartphone running Android Pie. I've tried using it with Nokia 7, OnePlus 6T, and even Poco F1 running the unofficial Android Pie beta and the headset works perfectly. But for some reason, the headset was not detected on OnePlus 6 running Android Pie.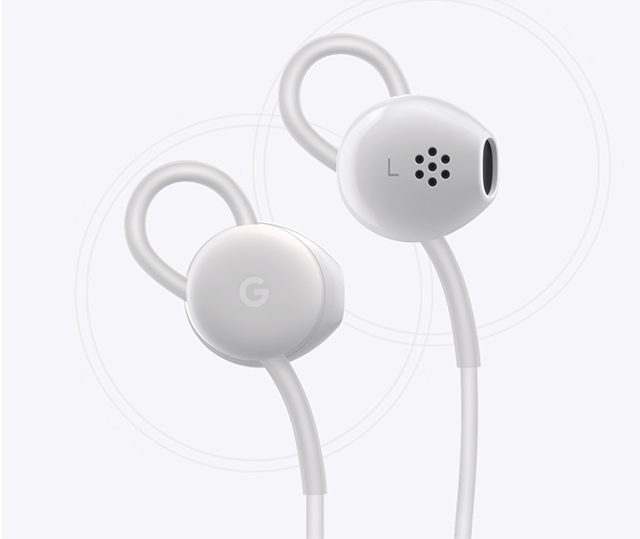 So, if you have a smartphone with a USB-C jack that running on or should be upgraded to Android Pie, the Pixel USB-C Digital Earbuds make for a wise investment. The headset costs $30 (~Rs 2,200) in the U.S. and while it's pricing is not available for India, it is expected to be available via Flipkart and other offline retail stores where the Pixel 3 devices are currently available.