The official launch of Pixel 3 and 3 XL is exactly a fortnight away, and while we have been almost worn down by the overwhelming number of leaks lately, there's more coming. Indian tipster Ishan Agarwal shared information about the new and interactive wallpapers that change with various triggers in the interface.
If these wallpapers got you curious, you can now check them out by downloading them right away. Agarwal has now shared a download link in collaboration with MySmartPrice, which includes all of the 28 new still wallpapers as well as a mod for the Google Wallpapers application to animate these wallpapers.
So I guess all of you wanted the APK as well! It is now available to download! I hope you are happy! It works only on Android Pie devices with Google Wallpapers App installed from the Play store. Install the APKs and you are good to go! Happy now?https://t.co/OLePc0IaZM#Pixel3 pic.twitter.com/Ed9sWzab7i

— Ishan Agarwal (@ishanagarwal24) September 25, 2018
In case you want to try the live wallpapers, you need a smartphone running Android Pie. So, this means good news for first and second generation Pixel users as well as OnePlus 6 users, besides those who have smartphones running Android Pie beta.
You can try out the official wallpapers from the Pixel 3 series much before its launch by following the below links to download the HD quality wallpapers as well as the Wallpaper app which helps you turn them into live wallpapers.
Once you download the above files, open Wallpapers app and scroll down to Live Wallpapers. Here, you'll be able to select the wallpaper of your choice and experiment with the effects. If you're lucky, you'll find Pixie, the supposed Pixel mascot.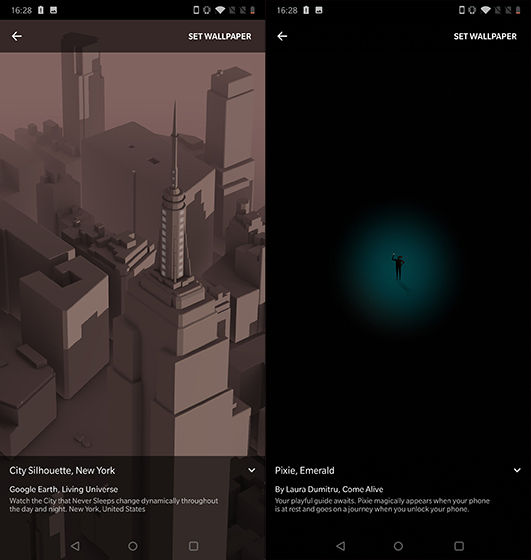 If you'd rather not kill the buzz and instead want to wait for the Pixel 3 or the 3 XL, let us remind you that the two devices will be unveiled on October 9. The Google flagships will be equipped with Snapdragon 845 chipset and reportedly have 4GB of RAM.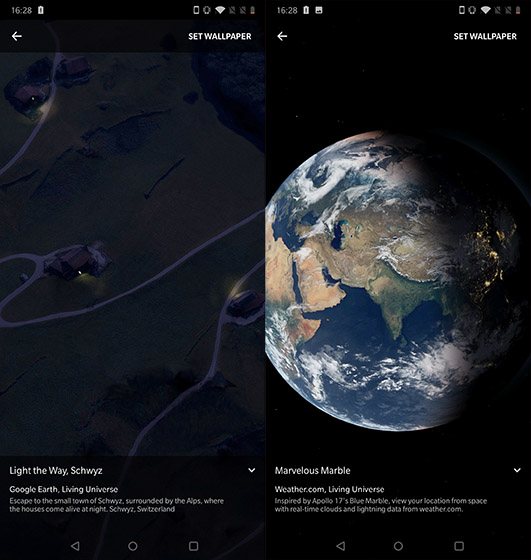 Besides this, the Pixel 3 duo is expected to arrive in 64 and 128 GB variants. While the XL is expected to feature a 6.2-inch display with a notch, the Pixel 3 could come with a 5.5-inch display, with no notch. We recently also learned about the camera specifications of the Pixel 3 series including the auto focusing abilities of the Pixel 3.
We'll keep you updated as we learn about other devices launching alongside the Pixel 3 and 3 XL.