Android Wear smartwatches like the Moto 360 have been here for quite some time now but most people are yet to have an experience with them. Although Google has made sure to keep things simple, there is a bit of a learning curve. If you have just bought yourself a shiny new Moto 360 2nd generation smartwatch, you might be a little confused. Don't worry, we have got you covered. Here the best Moto 360 beginner tips to help you get a grasp of the Android Wear smartwatch:
1. Using Android Wear Gestures
For someone new to Android Wear, it's important to know how exactly the smartwatch OS works. The OS implements a number of cool gestures to make navigating on the small display easier.
Swipe left: A swipe left from the watch face brings the app drawer, contacts and voice commands.
Swipe from top: The same gesture that brings the notification drawer on phones brings the notification volume settings, battery percentage along with other options.
Swipe up from bottom: A swipe up from the bottom of watch face brings all the notification cards. You can then swipe a card left for more actions or right to remove it.
2. Taking Screenshot on Moto 360 Smartwatch
While there's no native way to take a screenshot on the Moto 360, you can do so through the Android Wear app on the paired Android smartphone. Just go to the Android Wear app and tap the three dot menu button and select "Take wearable screenshot". A screenshot request will then be sent to the Moto 360 and you will get a notification on your phone "Wearable screenshot finished", which you can share.
3. Change Watch Face on your Moto 360
You can easily switch between different watch face styles on the Moto 360. Just press hold on the watch face and you will be presented with a list of all the watch faces along with a settings button for each watch face below. Also, be sure to check our list of best Moto 360 watch faces.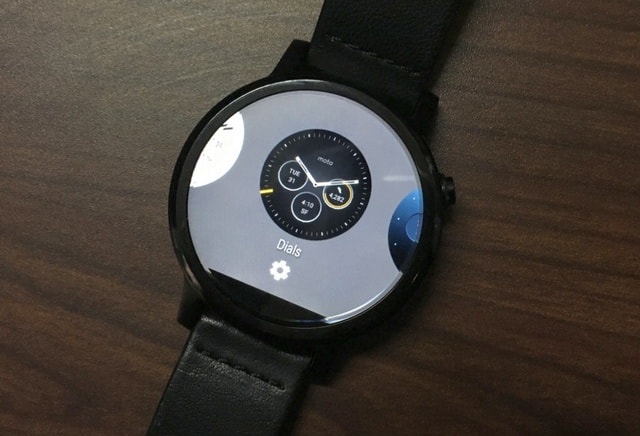 4. Use Voice Commands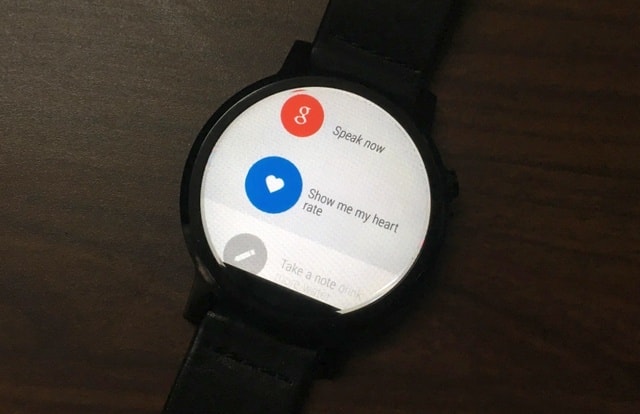 What makes Android Wear great is the integration with Google Now services, so you can use the Moto 360 smartwatch with your voice commands. Go to the third tab next to the app drawer and contacts and say the "Ok Google" command to get going. You can then use various voice commands for different tasks and here are some of the most common voice commands:
Remind me
Start an app
Send a text
Show me my heart rate
Take a note
Navigate to nearby location
Check my heart rate
How is the weather?
What's the agenda for tomorrow?
Set a timer
Show me my steps
Play music
5. Power off your Moto 360
We were quite perplexed when we weren't able to turn off the Moto 360 by the usual power button hold. Well, the power off button is buried in the Settings page of the Android Wear smartwatch.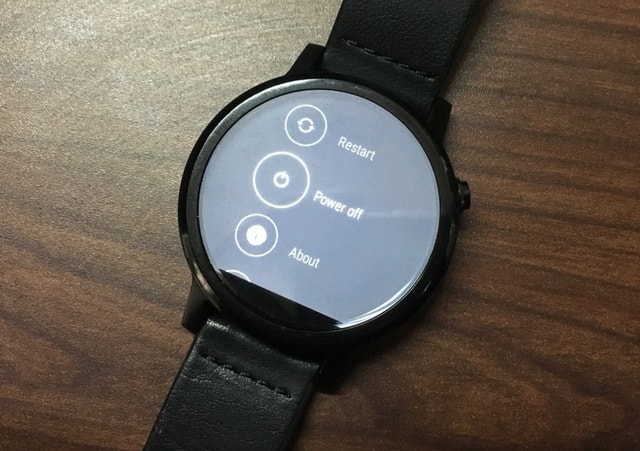 6. Undo Dismissed Notification
There are times when we swipe away notifications in a hurry, which results in missed notifications sometimes. On the Moto 360 smartwatch, when you swipe away a notification, you will get an undo button to restore it.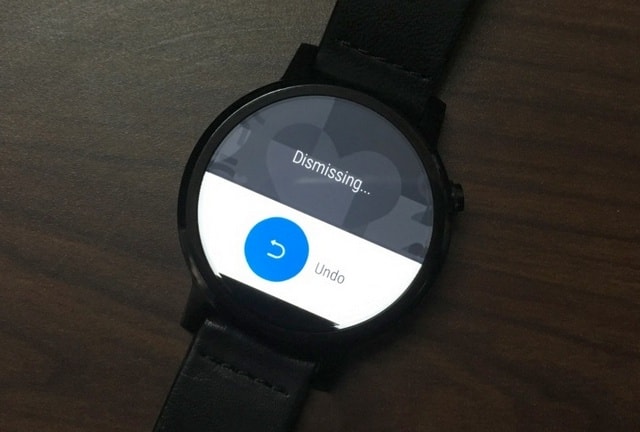 7. Use Theater Mode on Moto 360
Android Wear has a Theater mode available in the second tab of options available in the drop down shade. Theater mode turns off the display and silences the notifications until you press the power button. It is useful for places where you want no light and vibrations.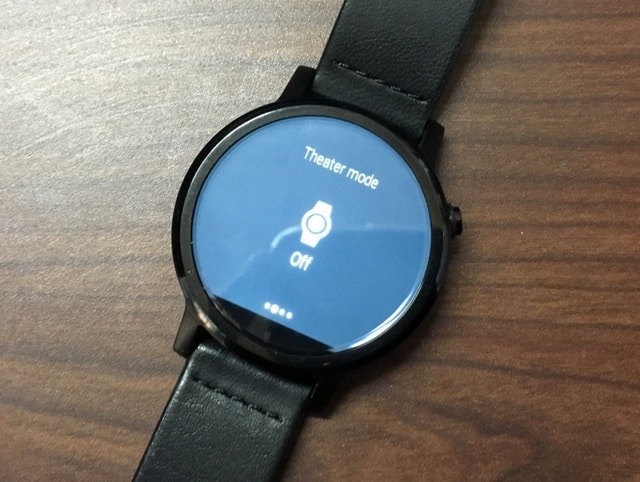 8. Boost Brightness
The Moto 360 display might look beautiful indoors but under direct sunlight, it's not as clearly visible. That's when the brightness mode comes in handy. You can turn on Brightness Boost in the drop down shade's third tab.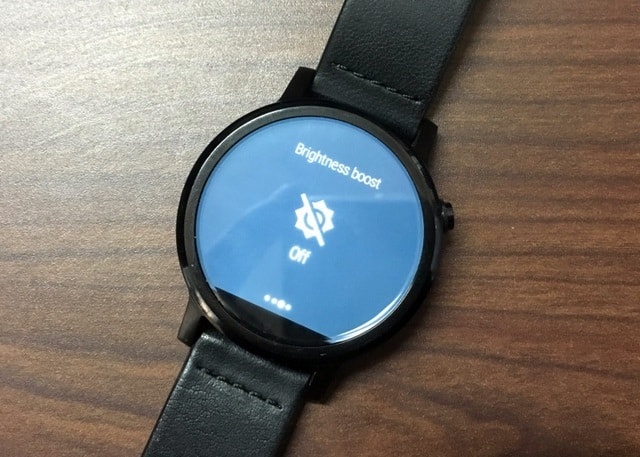 9. Find Your Phone
Android Wear comes with a Find my phone app installed and you can use the app if you can't find your phone. You can find the app in the app drawer of Moto 360 and the moment you open the app, it will try and ring your phone.
10. Check Watch Storage
While there's no way to check the Moto 360's storage on the watch itself, you can check it on the companion Android Wear smartphone app. In the Android Wear app, tap the settings cog on the top right and select "Moto 360". You will then find a "Watch storage" option inside, which shows you the apps installed and the storage they are taking. Sadly, you can only view the data and there's no way to uninstall apps from here.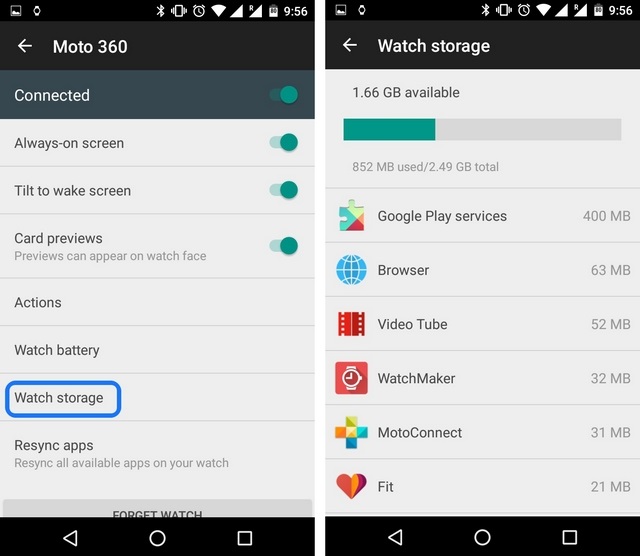 11. Keep Track of Moto 360's Battery
You can check the battery percentage of the Moto 360 by simply pulling the drop down shade but what if you want to check detailed battery stats? Well, you can go to the Android wear app and then, go to Settings->Moto 360->Watch battery for detailed battery stats.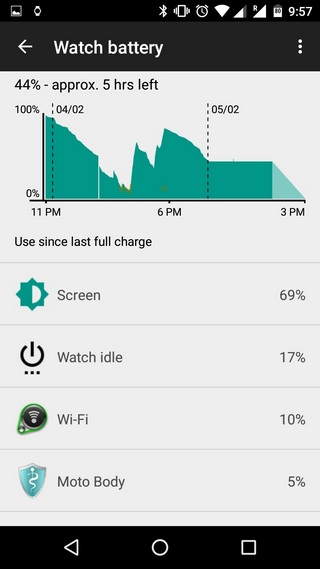 12. Hide Card Previews
Notifications on the Moto 360 appear as cards, which show you the app and a preview of what the notification is. If that harms your privacy, you can hide card previews by going to the Android Wear app on the paired smartphone and then, Settings->Moto 360->Card previews.
13. Check for Updates
Like Android smartphones, Android Wear smartwatches too get updated to latest versions of Android. On the Moto 360 smartwatch, you can check for updates in Settings->About->System updates.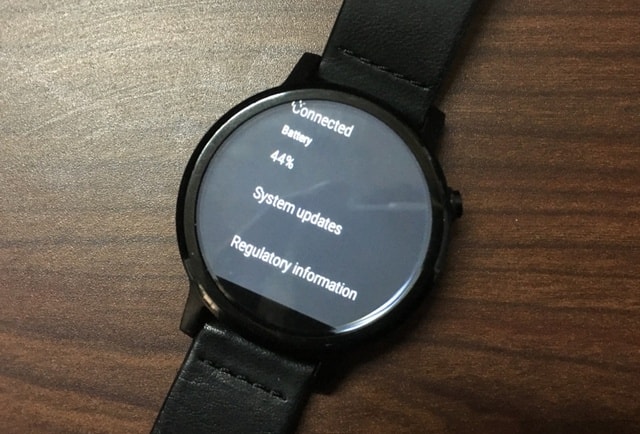 14. Change the Charging Display Color
There's a cool charging screen on the Moto 360, which features a colored ring showing the amount of battery charged. Well, you can change the colors that make the ring. You can do so in the Motorola Connect app by going to "Dock Mode" and picking among the 5 colors.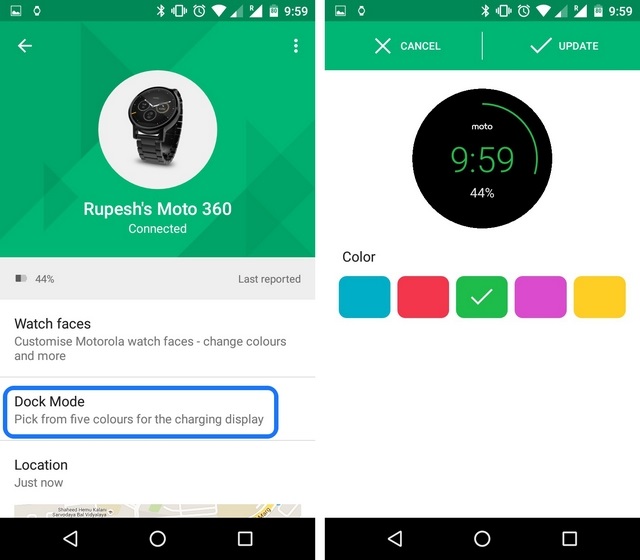 15. Draw and Send Emojis
On the Moto 360 smartwatch, you can draw and send emojis. To do that, just go to a contact and select "Send a text" and then, "draw emoji". You can then draw an emoji and the app will detect the emoji and send it to the contact accordingly. Fun, right?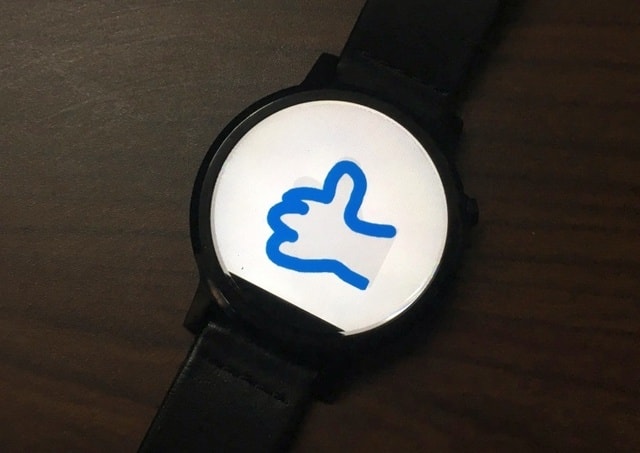 SEE ALSO: Moto 360 2nd Gen: The Ultimate Review
Basic Tips to get a hold of Moto 360
These are some basic tips around Moto 360 2nd Gen that should help you get started with the smartwatch. Stay tuned, as we are going to soon list some advanced tips and tricks for the Moto 360. Till then, try out these tips and let us know in comments if you face any issues.