Smartwatches have been gaining a bit of of momentum, thanks to Google's Android Wear platform and Apple Watches but it's still not as popular as one might have expected. Well, that's the reason Lenovo-owned Motorola does not plan on launching a new Moto 360 smartwatch anytime soon. Shakil Barkat, global product development head at Motorola, recently said, "Wearables do not have broad enough appeal for us to continue to build on it year after year". While he did not rule out the possibility of a Moto smartwatch in the future, there are no plans for a new version, as of now.
The Moto 360 1st and 2nd gen are one of the most loved smartwatches, thanks to its beautiful & premium design but thankfully, there is no dearth of premium smartwatches today. So, if you were planning to get the brand new version of the Moto 360 smartwatch, well, you will have to resort to alternatives. Here are the top 6 Moto 360 smartwatch alternatives you can buy:
1. Huawei Watch
The Huawei Watch is arguably the best looking Android Wear watch available right now. The Huawei offering looks like a traditional smartwatch, which is something a lot of us appreciate. The watch is built with cold forged stainless steel and features a sapphire crustal glass protected 1.4-inch full circle AMOLED display of 400x400p resolution, unlike Moto 360's display, which features a black bar at the bottom. Under the hood, it's similar to most Android Wear smartwatches, as it packs a 1.2 GHz Snapdragon 400 process, 512 MB RAM, 4 GB of storage, IP67 certification and a 300 mAh battery. It packs in WiFi connectivity, Bluetooth 4.1 LE, a heart rate sensor, barometer, vibration motor, gyroscope and accelerometer. The gorgeous smartwatch is available in various leather and stainless steel straps and is available in two sizes: 42 and 44 mm.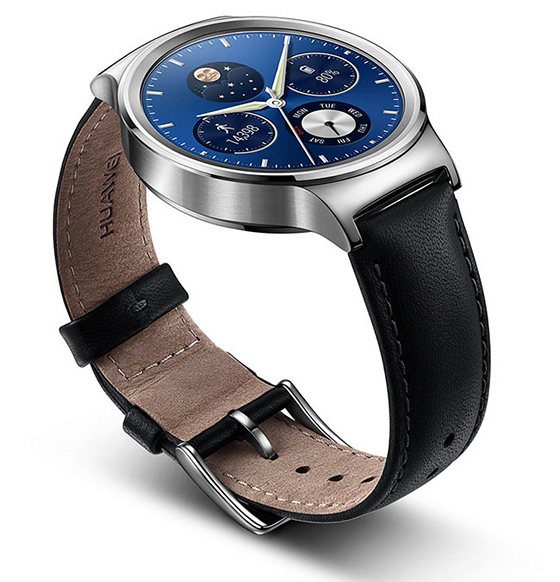 Along with all that, Huawei Watch is one of the two watches that support the Android Wear 2.0 Developer Preview, so it will get the update once the rollout. To sum things up, the Huawei Watch looks great, feels amazing and packs in a great display.
Buy at Amazon (starts at $199)
2. LG Watch Urbane 2nd Gen
If you are looking for an Android Wear smartwatch that packs in LTE connectivity and lets you make cellular calls, the LG Watch Urbane 2nd Gen is the one to get. Plus, the smartwatch is one of the two smartwatches that are compatible with Android Wear 2.0 Developer Preview. The smartwatch features a fully round beautiful 1.38-inch OLED display (480x480p), Snapdragon 400 processor, 768 MB RAM, 4 GB of internal storage, IP67 certification, Bluetooth 4.1, 4G LTE support and a 570 mAh battery.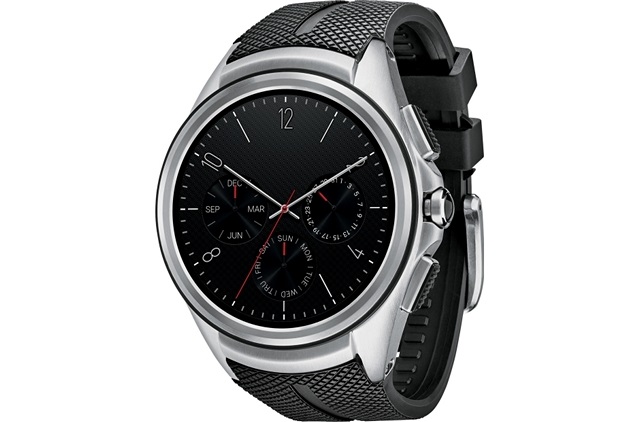 While there are problems with the smartwatch's bulkiness, if you want a taste of Android Wear 2.0 along with cellular connectivity, you can get the LG Watch Urbane 2nd Edition.
Buy at Amazon ($359.99)
3. Fossil Q Marshall Gen 2
Fossil is pretty well known brand when it comes to watches and they too have jumped on the Android Wear bandwagon with their Q wearables. While Fossil offers a number of great Android Wear smartwatches, the Fossil Q Marshall has to be the best of the lot. The Q Marshall is a beautiful smartwatch and if you liked the black bar on the Moto 360, you will be glad to find it on the Fossil offering. The Q Marshall is available in steel design, silicone and leather. The 45 mm smartwatch features a 1.5-inch LCD display (360x360p), Snapdragon 2100 processor, 512 MB RAM, 4 GB storage, 360 mAh battery (lasts a day), Bluetooth 4.1, IP67 certification.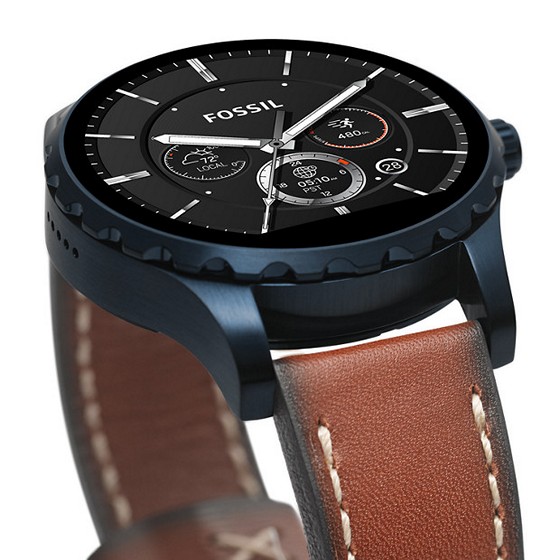 Overall, the Fossil Q Marshall is a stylish smartwatch, which obviously focuses more on the looks rather than the features and if you are okay with that, you should check it out.
Buy at Amazon (starts at $221.25)
4. Samsung Gear S3
Samsung has had moderate success with its Tizen smartwatches and if you want a power packed smartwatch, you should check out the Gear S3. The Gear S3 comes in two variants: the Frontier, with its more outdoor look and the Classic, which has a luxurious traditional watch feel to it. It's also available in a Bluetooth-only and an LTE model, so you can get the latter if you want the ability to make calls from your smartwatch. The specs of watch include a gorgeous fully round 1.3-inch AMOLED display (380x380p) display, Exynos 7270 processor, 768 MB RAM, 4 GB storage, built-in GPS chip, Bluetooth 4.2, IP68 certification, and a 380 mAh battery, which is rated to last 4 days.
The Gear S3 also packs in the rotating bezel from the Gear S2 that you can use to control the smartwatch. While we love the added features in the Gear S3, it does seem a little bulky with its 46 mm steel case. Also, Tizen might be a solid platform but it does lack a bit when it comes to apps.
Buy at Amazon ($349.99)
5. Apple Watch Series 2
Apple recently introduced a new Apple Watch and with features like built-in GPS, water resistance, brighter display, a new dual-core processor and watchOS 3, the Apple Watch Series 2 is a decent smartwatch. It comes in two versions: 38 mm and 42 mm and it's available in different style combinations like aluminium case with sport band, stainless steel case with hermes band, ceramic case with sport band and more. Other than that, it's identical to the first Apple Watch and while it does not feature a circular display like the Moto 360, it's still a decent looking watch.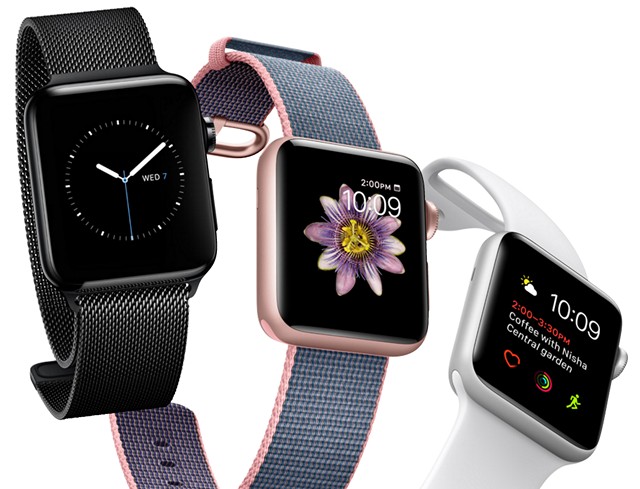 Unlike other Android Wear smartwatches, which support both Android smartphones as well as the iPhone, the Apple Watch Series 2 only supports the iPhone. So, if you own an iPhone, the Apple Watch Series 2 can be a decent Moto 360 alternative to buy.
Buy at Amazon (starts at $369)
6. Asus ZenWatch 3
The Asus ZenWatch 3 is another beautiful Android Wear smartwatch that's worth taking a look. It comes in three different paint jobs: rose gold, gunmetal and silver and is available in different band styles like Italian leather & high quality rubber bands. The smartwatch is very thin and measures in at less than 10 mm. It also features three buttons, just like a traditional watch. It boasts of specs like 1.39-inch AMOLED display (400x400p), Snapdragon 2100 processor, 512 MB RAM, 4 GB storage, Bluetooth 4.1, IP67 certification, 340 mAh battery with HyperCharge tech, which is basically faster charging. Also, the ZenWatch 3 comes with some really cool exclusive designer watch faces, so you can show off the beautiful smartwatch in style.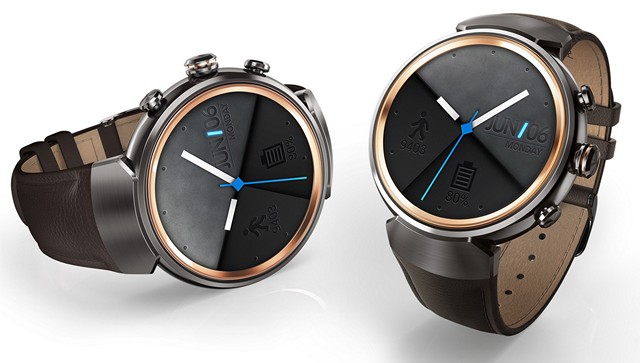 To sum things up, the Asus ZenWatch 3 strikes the perfect balance between good looks and functionality, and that makes it a great Moto 360 alternative.
Upcoming: ($229)
SEE ALSO: 15 Best IFTTT Recipes for Android Wear
Some Moto 360 smartwatch alternatives you can check out
The Moto 360 is a decent smartwatch but it always had a lot of room for improvement and thankfully, there are a number of great smartwatches that are even better than the Motorola offering. Well, the aforementioned smartwatches are the best smartwatches out there, so check them out and let us know the one you are buying.
---
Load More