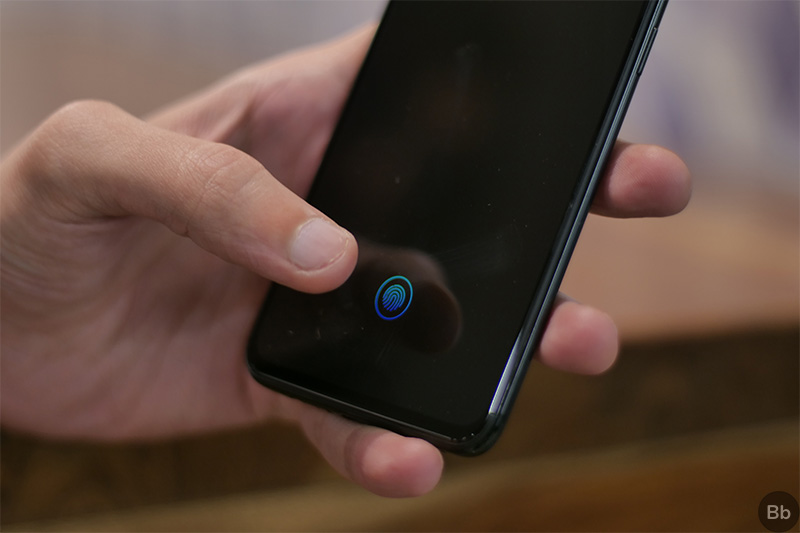 With phone makers pushing the bezel out of the door and building devices with stunning glass backs, they strive to refine the aesthetics to attract users. Most of the on-surface components, like the sensors and fingerprint sensor, are now being relocated under the display or into mechanical moving parts.
In line with this, many phone makers have now started moving the physical fingerprint sensor, from the front or the back to under the screen. This helps reduce clutter on the surface and provide users with an intuitive and natural experience. You simply need to place a finger on the screen to unlock your phone, isn't that just wonderful?
List of Phones With Under-Display Fingerprint Scanner
Well, under-screen fingerprint sensors may be a little slow when compared to capacitive ones but are rapidly evolving with each iteration. Just like the notch, these sensors have started popping up on a myriad of premium mid-range and flagship phones. So, here's a quick look at the progress to date:
Note: These devices have been listed in the order of their release to showcase how the under-display fingerprint scanner has evolved and who all have adopted the same over 2018.
1. OnePlus 6T
The OnePlus 6T is not here yet, but OnePlus has already confirmed that the latest OnePlus flagship will come with an under-display fingerprint scanner. The OnePlus 6T is expected to come with a Snappdragon 845, up to 8GB of RAM, and 128/256GB of storage options.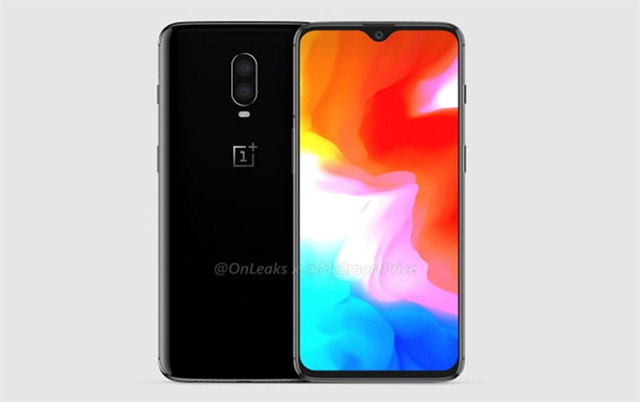 The OnePlus 6T launch date is set at October 30 in India, an we will update this article with the final details when we have them post launch.
2. Mate 20 Pro
Huawei recently launched the Mate 20 Pro alongside the Mate 20 and Mate 20. The Mate 20 Pro, which is also expected to arrive in India soon, features a 6.39-inch OLED display and is powered by Huawei's flagship Kirin 980 SoC.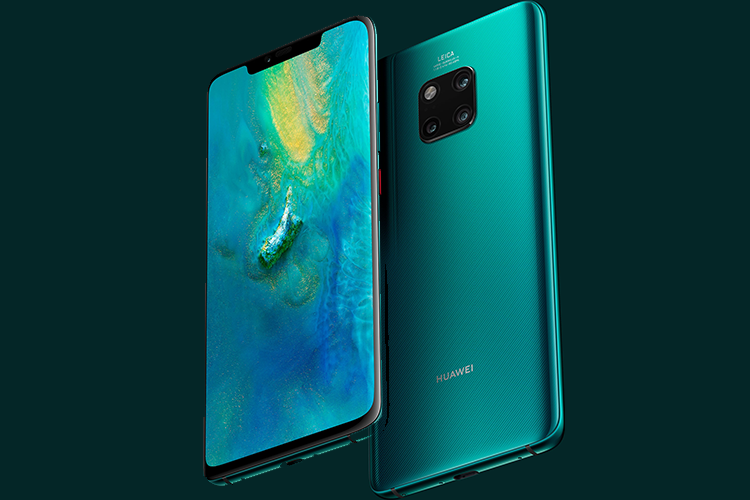 The Mate 20 Pro boasts of a triple rear camera with a 40MP sensor, a 20MP sensor, and an 8MP sensor. Plus the Mate 20 Pro also has reverse wireless charging so you can charge Qi compatible devices with the Mate 20 Pro. The smartphone will be coming to India soon as an Amazon Exclusive.
Check out the Mate 20 Pro on Amazon (Coming Soon)
3. Vivo X20 Plus UD
The Vivo X20 Plus UD was the first smartphone to sport an in-display fingerprint scanner, thanks to a partnership with Synaptics. It was shown off at CES 2018 in January this year.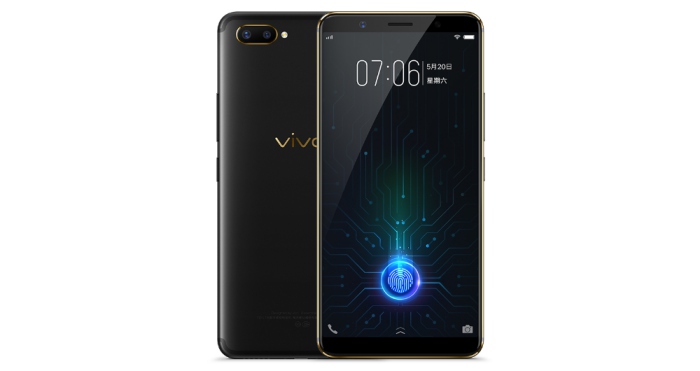 The specs weren't flagship grade but they weren't meant to be, since Vivo primarily wanted eyeballs on its new fingerprint sensor. Vivo X20 Plus UD sports a 6.43-inch Super AMOLED screen and is powered by the Snapdragon 660 SoC, coupled with 4GB RAM and 128GB storage. There's also a 12MP+5MP dual rear-camera setup and a 12MP selfie shooter on board.
Buy the Vivo X20 Plus UD on Banggood (Rs 41,427)
4. Vivo X21
Launched as the successor to Vivo X20 Plus UD, this was the Chinese giant's first mass-market device with an in-display fingerprint scanner. The Vivo X21 was the device that introduced this novel biometric tech to India.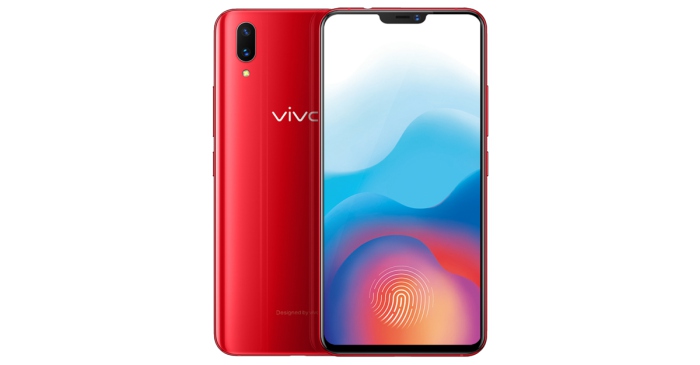 Vivo X21 (known as Vivo X21 UD in some markets) features almost the same specs as its predecessor. The device sports a 6.28-inch Super-AMOLED display and is powered by the Snapdragon 660 SoC, paired with 6GB RAM and 128GB storage.
Buy the Vivo X21 on Flipkart (Rs 31,990)
5. Huawei Mate RS Porsche Design
This elegant device, as Porsche Design calls it, debuted alongside Huawei's P20 series and included not just a capacitive fingerprint sensor on the rear but an under-screen one from Synaptics as well.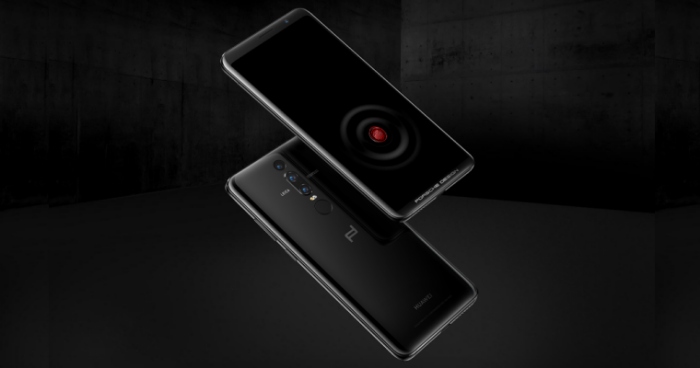 The Huawei Mate RS was an over-the-top offering, with an exuberant price, but that's also what helps it stand out among the clutter of phones. It featured a 6-inch OLED screen and was powered by Huawei's in-house Kirin 970 SoC, paired with 6GB of RAM and up to 256GB internal storage. It also hosts a triple-camera setup, similar to P20 Pro's on the rear and a 24MP selfie shooter.
Buy the Huawei Mate RS on Amazon.com ($1,449)
6. Vivo Nex
Vivo has been the most aggressive adopter of this technology and the Vivo Nex features the third-gen in-display fingerprint sensor. It's one of the most innovative phones, with an Ultra Full-View display and pop-up front camera, and the internal specs were also flagship grade.
Vivo Nex sports a 6.59-inch AMOLED display and is powered by the Snapdragon 845 SoC, paired with 8GB of RAM and up to 256GB storage. There's a 12MP+5MP dual rear-camera and 8MP pop-up selfie camera in tow, which is yet another step towards the 'reduce the bezels' mission.
Buy the Vivo Nex on Amazon (Rs 44,990)
7. Mi 8 Explorer Edition
As the in-display fingerprint sensor trend started to catch heat, Xiaomi didn't want to be left behind and included Synaptics' Clear ID in-display fingerprint sensor into its higher-end Mi 8 Explorer Edition smartphone. It also featured a clear back, similar to the HTC U12+, but it didn't show the real internals.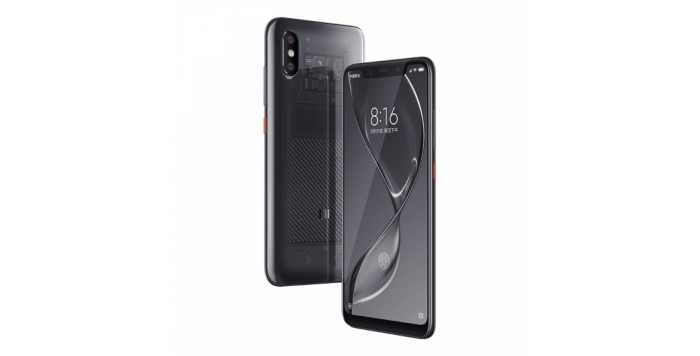 The Mi 8 Explorer Edition, however, packs flagship-grade specs and the power within is real. It features 6.21-inch Full-HD+ AMOLED screen and is powered by the Snapdragon 845 SoC, paired with 8GB of RAM and 256GB of internal storage. You also get 3D face unlock feature here, backed by hardware similar to Apple's TrueDepth camera tech.
Buy the Mi 8 Explorer Edition on Banggood (Rs 51,700)
8. Oppo R17/ R17 Pro
Launched earlier last month in China, the Oppo R17 lineup is one of the latest to feature the under-screen fingerprint sensor, which it says has an unlocking speed of 0.41 seconds. Not only that, it is also the first to introduce the trendy, new waterdrop notch, and the triple rear-camera setup (higher-end variant) on an Oppo phone.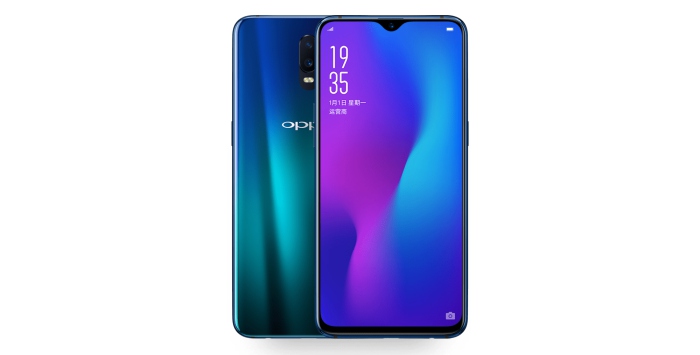 The Oppo R17 lineup features a 6.4-inch Full-HD+ AMOLED display, with Gorilla Glass 6 protection on top (first phone with it). The Oppo R17 is the first phone with Snapdragon 670 SoC, whereas its higher-end variant sports a Snapdragon 710 SoC. They both include up to 8GB RAM and 128GB onboard storage.
Buy the Oppo R17 on Gearbest ($839)
9. Meizu 16/ 16 Plus
Meizu has also joined the party and touts to have developed a new stacking solution for AMOLED screens and an optical sensor. It uses a second-gen in-display fingerprint sensor (as stated on its official website), which has enabled this feature in an ultra-thin 7.3mm smartphone.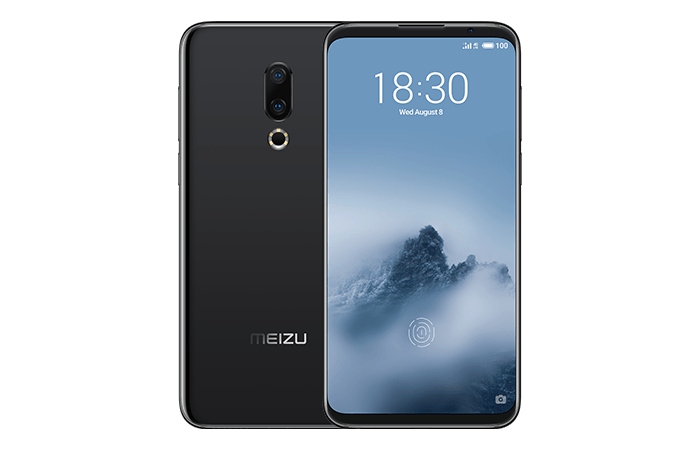 As for the specs, the Meizu 16 sports a 6-inch FHD+ Super AMOLED screen (with no notch) and is powered by the top-of-the-line Snapdragon 845 SoC. There's up to 8GB of RAM and up to 128GB storage available on this device. It also brings along a 12MP+20MP dual rear-camera setup and a 20MP selfie snapper.
Buy the Meizu 16/ 16 Plus on Banggood (starts at Rs 35,466)
10. Vivo V11 Pro
Vivo continues to further the reach of the in-display fingerprint scanner and just recently launched the Vivo V11 Pro mid-range smartphone in India. It features a fourth-gen in-display fingerprint scanner, which is said to be 10% faster and 50% more secure than previous generations.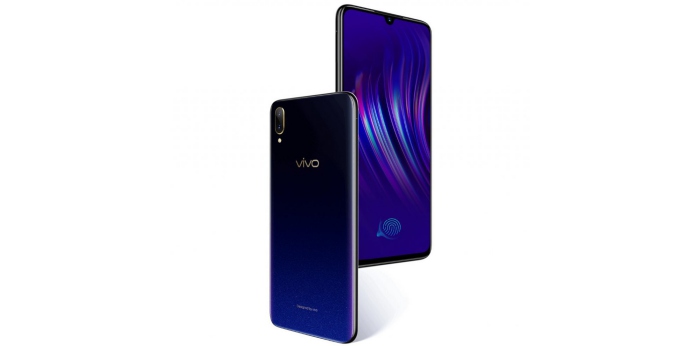 The Vivo V11 Pro is your traditional mid-ranger, with specs including a 6.41-inch FHD+ Super AMOLED screen (with a waterdrop notch), Snapdragon 660 SoC, 6GB RAM, 64GB onboard storage, 12MP+5MP dual-rear cameras, and 25MP selfie shooter. You can read about our V11 Pro review right here.
Buy the Vivo V11 Pro on Amazon (Rs 25,990)
SEE ALSO: 10 Best Phones Under 30000 INR You Can Buy (September 2018)
As you can obviously see here, the Chinese phone makers have been the first to jump at the opportunity to nix the capacitive fingerprint sensor. Brands such as Vivo, Huawei, and Oppo have been leading the under-display (or in-display) fingerprint sensor trend, but we can expect the likes of Samsung and LG to adopt the technology by the end of this year.
And not to forget, the premium flagship market leader OnePlus is also expected to bring along an under-screen fingerprint solution (as well as a waterdrop notch) later this year with the OnePlus 6T. So, are you excited for this biometric solution to reach the masses? Drop your thoughts in the comments down below.
---